Huawei running 5G testbeds in Thailand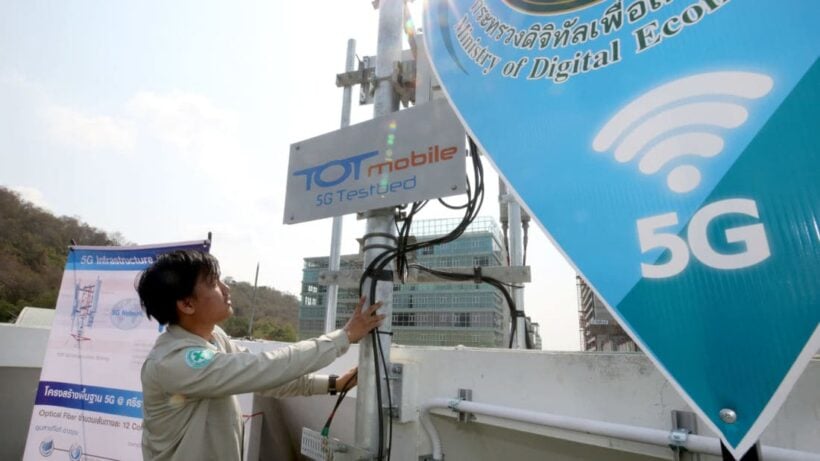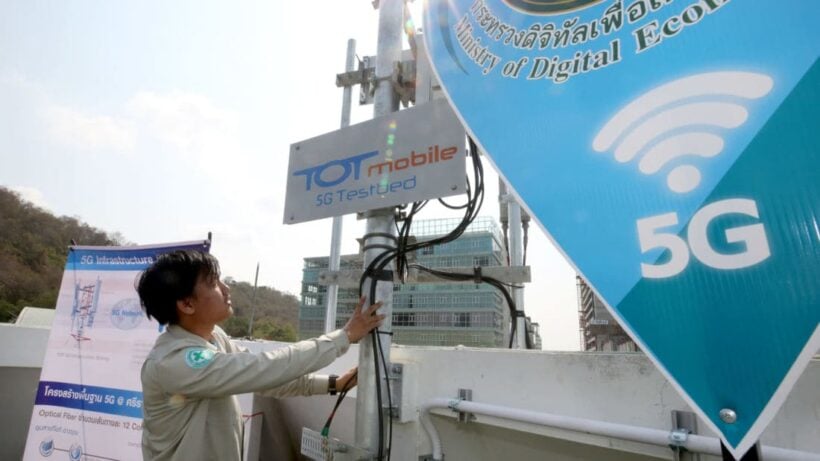 China phone-giant Huawei, along with Thailand's Digital Economy and Society Ministry and interested partners, is now turning the much-awaited 5G Testbed into a reality.
As the first and only vendor so far to deliver the 5G network to Thailand's 5G Testbed in the Eastern Economic Corridor in Sri Racha, Huawei is providing a platform that will be used for end-to-end tests and trials of applications in a real-world setting in Thailand. Sri Racha is just north of the Laem Chabang Seaport and Pattaya.
The Nation reports that the collaboration aims to test and bring the 5G experience to millions of consumers in education, automotive, manufacturing and industry, and health, who will benefit greatly from next-generation technologies.
In media, the tests will give a glimpse into how 5G will power the UHD video industry, based on high bandwidth, low latency and a highly reliable network, enabling the new connectivity, new architecture and new media of the future. Huawei says that other partners are welcome to test their applications on its 5G platform.
"The 5G Testbed project in Kasetsart University, Sri Racha campus, is in line with the government's policy to accelerate Thailand's digital-economy transformation," said Deng Feng, deputy managing director of Huawei Thailand.
"This 5G Testbed will incite all industries to take their development to the next level. We look forward to collaborating with other vendors and various partners in an open and concerted manner to achieve 5G service innovation for Thailand and incubate a healthy 5G ecosystem.
Huawei has invested a total of US$5 million (Bt156 million) for the 5G Testbed in Sri Racha.
To read more about some real-life applications and advantages of 5G, read HERE.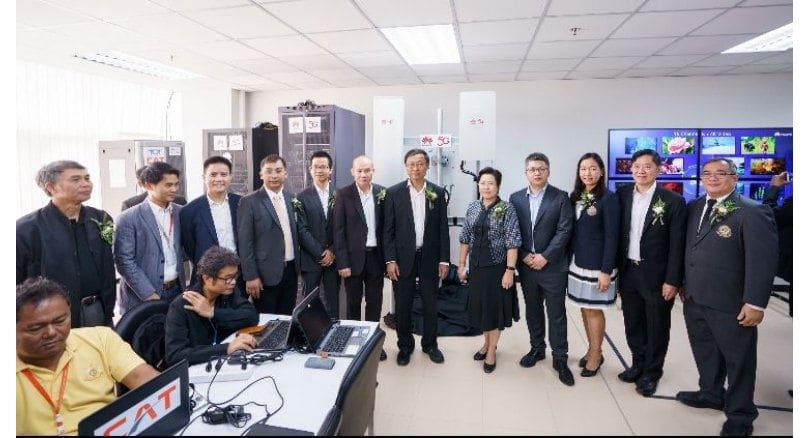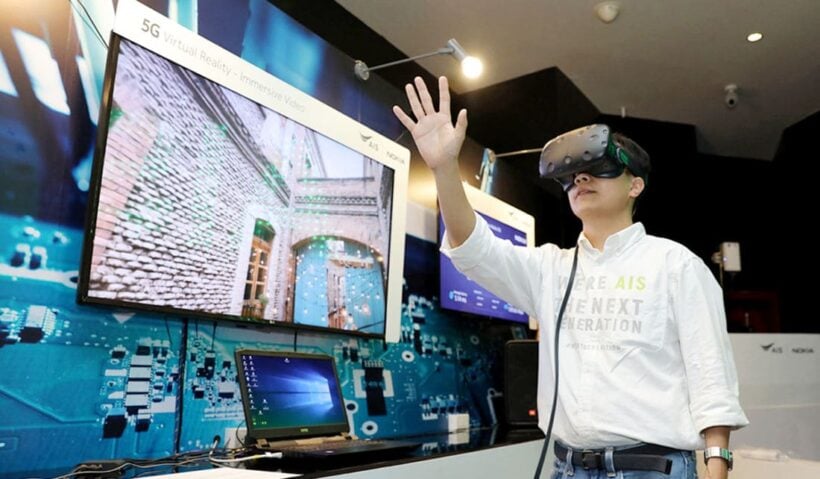 SOURCE: The Nation
Keep in contact with The Thaiger by following our Facebook page.
Never miss out on future posts by following The Thaiger.
Pornhub and other sites to remain blocked as they conflict with good morals for upstanding citizens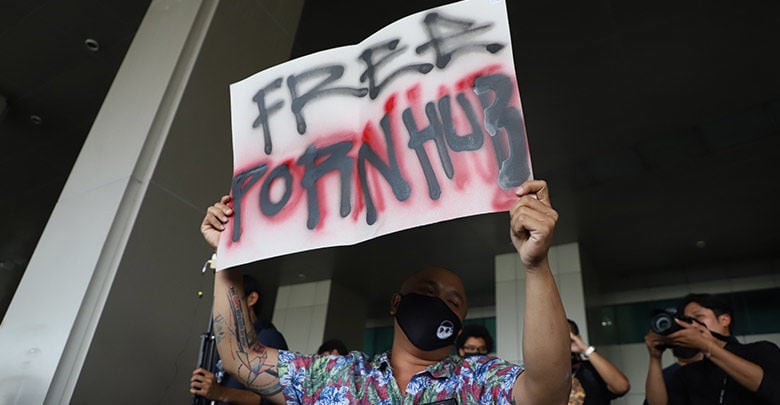 Pornhub and other adult websites are remaining blocked in Thailand as they "conflict with good morals for upstanding citizens." The Thai Government says the websites encourage poor moral standpoints and can affect youth in a negative manner.
Itthipol Khunplume, Acting Minister of Digital Economy and Society and current Minister of Culture said the decision that was made by the previous office holder, Buddhipongse Punnakanta, will be upheld. The decision also includes keeping other popular adult websites blocked as the Thai Government has labelled them to be "obscene." But the move to ban adult content has brought protests with those disagreeing saying such sites are freedom of expression.
Buddhipongse says pornography violates children's and women's rights and has confirmed that pornography is illegal in Thailand. He also says the websites allow users of any age to access them.
"I believe that people who have children will understand the ministry's move because the site contains lots of inappropriate video clips."
The minister did not give any more details about how it violates human rights, but back in March, activists started a petition to shutdown Pornhub, saying the website facilitates human trafficking. An anti-trafficking activist says the website makes it easy for sex traffickers to upload videos on the site.
Pornhub shot back, saying the claims are false and the company has a "steadfast commitment to eradicating and fighting any and all illegal content on the internet, including non-consensual content and child sexual abuse material."
Although pornography is illegal in Thailand, Pornhub was online for a decade, according to Nation Thailand. Some say that the recent ban has to do with a video of a certain "someone" shared on Pornhub.
Activists also point towards sex being a natural act that should not be censored. Furthermore, they say, online gambling has been illegal for years, but is still accessible on the internet.
SOURCE: The Pattaya News
Keep in contact with The Thaiger by following our Facebook page.
Never miss out on future posts by following The Thaiger.
Facebook removes "information-influencing" pages linked to Thai military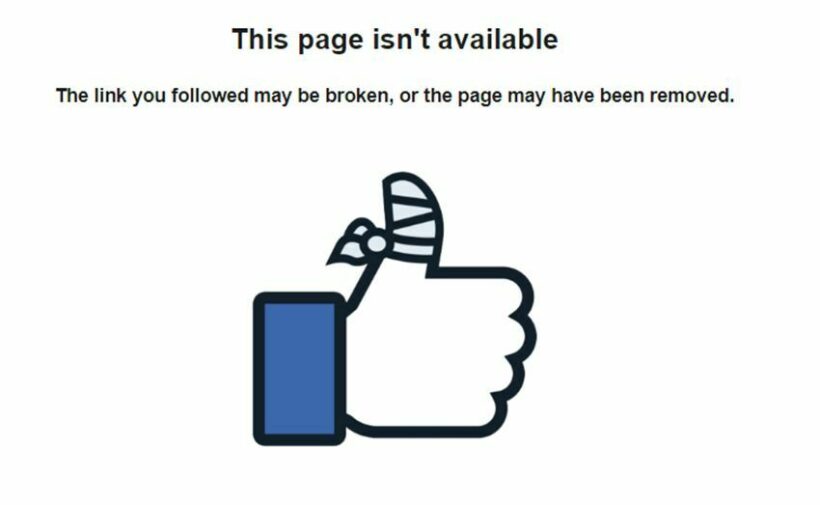 Facebook has confirmed the removal of 185 accounts run by the Thai military and allegedly involved in information-influencing. The social media giant says the accounts were deleted for engaging in what it calls, "coordinated inauthentic behaviour". In total, 77 accounts, 72 pages, and 18 groups have been removed from the platform, in addition to 18 Instagram accounts. It's the first time Facebook has taken such action against accounts linked to the Thai government.
The accounts were associated with the Thai military and were targeting people in the southern provinces, Facebook said its regular report on coordinated inauthentic behavior. The south of the country has been the scene of decades-long conflict, with insurgent groups in the majority-Muslim, Malay-speaking region calling for independence. To date, around 7,000 people have died in the ongoing struggle.
Facebook says the deleted accounts were most active last year and used both fake and real accounts to manage pages and groups, both openly military pages and pages that hid their links to the military. Some of the fake profiles pretended to be people from the southern provinces.
The report mentioned a post by the now-removed account named "comprehending the operation" in Thai. The page posted the logo for Amnesty International Thailand and wrote "The NGO never cares about ordinary citizens because they have no role in society. Normal people are not famous. Any case is not big news. They are not worth the investment of foreigners so they will not do anything to help. This is why we don't see anything from the NGO."
On another now-removed account, named "truth about my home Pattani" in Thai, a post said "Muslim leader declares southern border is a peace zone. The southern separatists started a movement by spreading the idea that Thailand is under control by different believers so that people would come and fight for their religion. This was declared that the action clearly violates Islam faith."
When contacted by Reuters, the military had no comment on the removal of the Facebook accounts, with a spokesman saying the organisation does not comment outside of official press conferences.
The head of Cybersecurity Policy at Facebook, Nathaniel Gleicher, has confirmed the reasons behind the platform's decision.
"This is the first time that we've attributed one of our takedowns to links to the Thai military. We found clear links between this operation and the Internal Security Operations Command. We can see that all of these accounts and groups are tied together as part of this operation."
He adds that the accounts had spent around US$350 on advertising on both Facebook and Instagram. One or more of the pages had about 700,000 followers and at least one of the groups had 100,000 members. Gleicher says the accounts were removed because of their misleading behaviour and not because of the content being posted. The content included support for the military and the monarchy, with allegations of violence and criticism of insurgent groups in the south.
It's not the first time accounts linked to the Thai military have been removed by a social media platform. In October, Twitter removed 926 accounts it says had links to the army and posted pro-military and pro-government content. The Thai army has denied any involvement with the accounts in question. In November, Twitter also suspended an account posting pro-monarchy content that was found to have links to the palace and to thousands of other accounts posting similar content.
To read the February 2021 Coordinated Inauthentic Behavior Report, click HERE.
Keep in contact with The Thaiger by following our Facebook page.
Never miss out on future posts by following The Thaiger.
Thailand's broadband internet speed ranks #1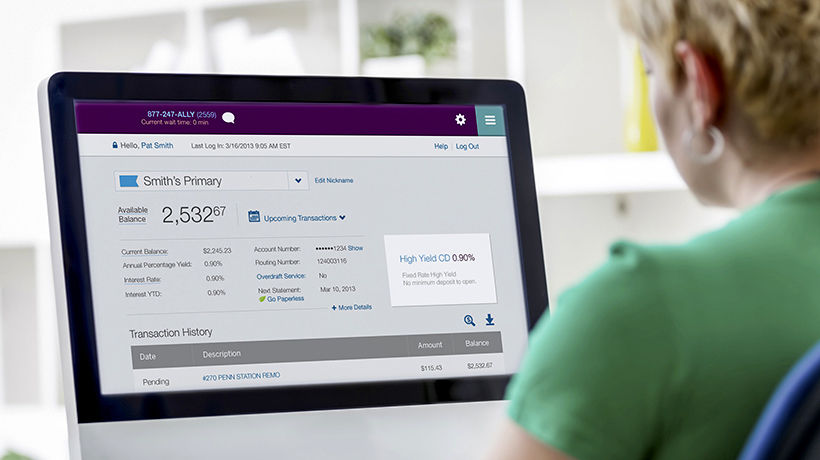 Thailand's broadband internet speed is ranking number 1 after a speed test was conducted in December of last year. It's ranking climbed 2 spots from the previous speed test out of 176 countries by the Speedtest Global Index, beating out the stiff competition.
Singapore and Hong Kong are now at 2nd and 3rd place according to the test, which is measured monthly. The test uses millions of data from real people who use Speedtest tools. The test was developed by Ookla, which is a Seattle, Washington headquartered company that has pioneered fixed broadband and mobile network testing apps, analysis and data. Despite the tests being originated by a US company, the US ranks 10th on the list.
Thailand clocked an average fixed broadband speed of 308.35 megabits per second for downloads last month, beating out Singapore for the top spot. It ranked 3rd in November 2020. The global average fixed broadband speed was 96.43 megabits per second for downloads and 52.31 megabits per second for uploads in December.
On his Facebook page, Digital Economy and Society Minister Buddhipongse Punnakanta attributed the top ranking to the country's fast development of telecom infrastructure and competition by local operators.
After AIS Fibre entered the market in 2015, it sparked more rivals to join in the race to install fibre optics for internet services, a move that replaced the older technology of ADSL network. AIS Fibre is a home broadband unit of mobile operator Advanced Info Service.
Pisut Ngamvijitvong, senior director of the analysis department at Kasikorn Securities says some operators still provide fixed broadband services through the old ADSL technology, but that every year the internet is getting faster and cheaper.
"Triple T Broadband provides around 30-40% of its service on ADSL and True Internet has around 20%."
Thailand's fixed broadband service sector has been increasing every year. In 2019, there were 10.1 million household subscribers to fixed broadband services. And, in 2020, the number was estimated at 11 million.
The Speedtest Global Index also ranks the mobile internet speed of 139 countries in which Thailand currently ranks 33rd as of December 2020. It moved up 11 spots in 1 month from November 2020 testing at 51.75 megabits per second for downloads. The UAE and South Korea followed in the rankings with 2nd and 3rd place respectively. The global average for mobile internet speed was 47.2 megabits per second for downloads and 12.67 megabits per second for uploads.
SOURCE: Bangkok Post
Keep in contact with The Thaiger by following our Facebook page.
Never miss out on future posts by following The Thaiger.