5G: Welcome to instant internet
5G will change everything. What 2, 3 and 4G have improved on, 5G will revolutionise and open up even more online possibilities. The internet-of-things will become the virtual internet of everything!
5G's lightning speed will operate in almost real time – so fast it will actually be almost 200 faster than a human's usual reaction time.
But most of us have still never used it, so it's tough to understand how fast it will be or the full scope of things it will change.
Whilst the earlier generations of internet speed – 2G, 3G and 4G LTE – have slowly killed off entire business models (think CDs, newspapers, travel industry, telephony, gaming, shopping, publishing, transport), 5G (fifth generation) will have an even more profound affect on those and new emerging industries.
But whilst 5G's speeds will be revolutionary and open up the internet to new and emerging industries, it has a distance problem and can only be transmitted over shorter distances than 4G. That means more towers transmitting the new 5G equivalent of 'wi-fi' to your device.
This is 5G on the brand new Samsung Galaxy S10 5G in front of my hotel. It's crazy the difference a month makes. #FirstToRealTime pic.twitter.com/Syxc7HGrqn

— George L. Koroneos (@GLKCreative) May 16, 2019
The dream of 'instant internet', speeds that would allow you to download 120 4K movies in seconds, hear music instantly, in full broadband stereo, etc, etc, etc… is still just around the corner in Thailand.
But Huawei Technologies, Nokia and Ericsson are among the companies that took part in testing fifth-generation wireless network technology back in February this year. The Government's NBTC says it wants Thailand to be one of the first Asian countries to make the jump to 5G.
China's Huawei spent $5 million on related facilities as it tries to sustain its overseas expansion while countries around the world move to restrict its participation in local network projects.
Also, your current phone won't be compatible with 5G. But all the major phone makers are gearing up, and in some cases announced, new 5G compatible phones.
Still, for the time being, it's nice to see that the dream is slowly becoming a reality.
Top 10 things the internet has replaced, or destroyed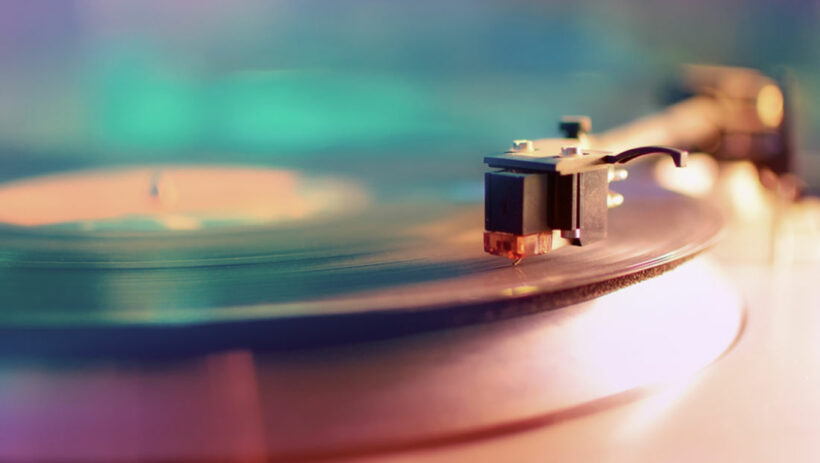 The internet continues to change everything, for better or for worse. Whilst it's creating entire new industries it's also putting a lot of people out of work and killing older business models. Add this to the rise and rise of smartphones as a source of just about everything, and you have a completely disruptive situation. The genie is out of the bottle and there's no turning back.
We can be nostalgic and try to assure ourselves that it 'was better in the old days' but, in most cases, the newer internet deliveries of old business models are much better, much more convenient and much cheaper, often free.
Warning: If you're under 30 you may need some explanation of some of these things.
Here are 10 industries that have been changed forever or completely killed off.
1) Telephones/Landlines
There was a time when we spoke on a plastic receiver, in a fixed location in our home. Or if you were really Gucci you might have had multiple phones scattered around the home (we won't get into those hand-sets next to the toilet in hotels).
You can't blame people for replacing their home phone with something that fits in their pockets and does the same thing, and so so much more.
Landlines used to be in 9 of every 10 homes. That situation is drastically changing as the cost, flexibility and quality of calls from a smartphone changes everything. Goodbye landlines, hello mobile phones/messaging/social media/chat lines.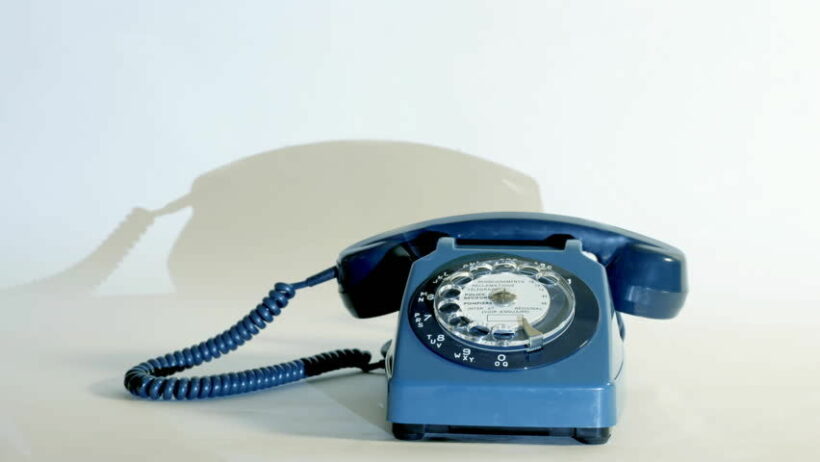 2) Print Journalism
Check out Newspaper Death Watch to check the daily list of banners that are either closing forever or trying to adapt to the online world. Print publishing, once part of the mainstream triumvirate of 'print, radio and TV' is now truly niche – expensive, irrelevant, late, labour-intensive and loaded up with 'advertorial' to try and pay the bills.
On the other hand, the internet is more accessible, easier to navigate, mostly free, caters to the reader rather than the advertiser, is almost instantaneous and timely.
So newspaper publishers just drag their old business model over to the web and 'job done', right? Not even close. Making money online is much more difficult and just replacing the printed ads with online banners doesn't work.
Most smaller newspapers-going-online fail whilst the built-from-the-ground-up online news and information providers have a much better chance of succeeding. There is a whole new breed of larger and smaller news organisations and aggregators that have much better circulation/reach/eyeballs than the old printed version. They also represent a much broader view of the world, mostly with opportunities to interact.
The good news is that the new 'news' business models have a LOT less impact on the environment and save millions of trees being pulled down.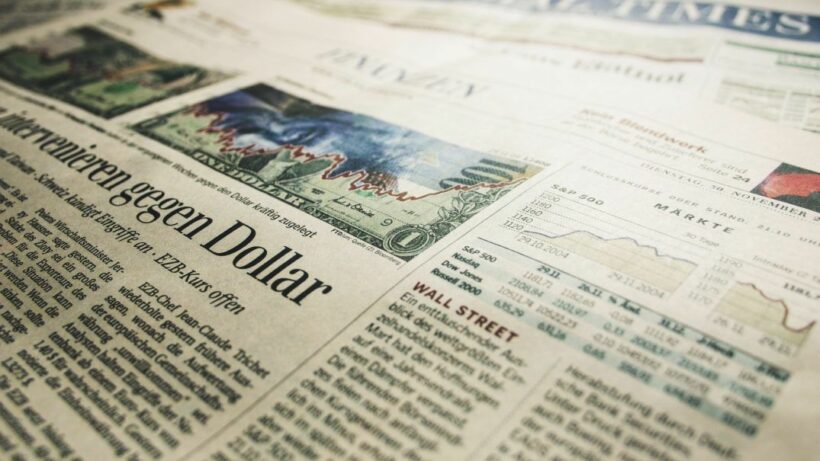 3) Cable Television
Netflix. One brand says it all and the hugely popular online streaming service, and others, is killing cable. Cable will still exist in some locations but has been superseded by a much more attractive and dynamic, and better quality, new range of online services. Hopefully it will slowly rid our landscape, particularly in Thailand, of the hideous black cabling that is part of the old 'cable' network.
The prices are lower, the quality is better, the range is greater. And you can watch things when you want to and pause to grab a snack.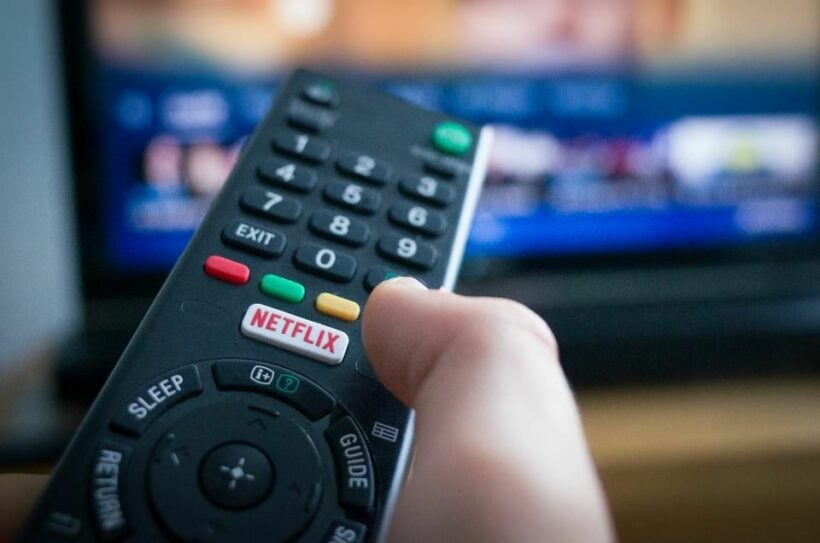 4) Music
Video killed the radio star. Well, not quite. But the internet has made even more profound changes to the music industry than just about anything else we can think of.
It's not the first time the music industry has had to cope with change. From cylindrical drums, to bakelite records (7″ and 12″), to CDs, mp3 files and now online streaming. Music sharing services initially disrupted (or panicked) the music industry and then iTunes and other paid services started building a new, sustainable business model.
One thing, sadly, remains the same – the artist is usually at the bottom of the food chain in and the final recipient of any residual profits. But iTunes, Pandora, Spotify, YouTube, torrents (illegal and legal) are where the music industry happens now. The quality is better, the supply almost endless, the delivery is instant.
Google, YouTube and iTunes are now the defacto 'record company' and are the source of a huge library of music of all styles, from the past and new. It probably also means that if you don't have a fabulous music video to go with your music you're unlikely to reach a profitable audience.
But, like every other industry that's been affected by the internet, creative and clever people have been able to reach out with the new tools and have, at least, the opportunity of reaching new audiences beyond borders.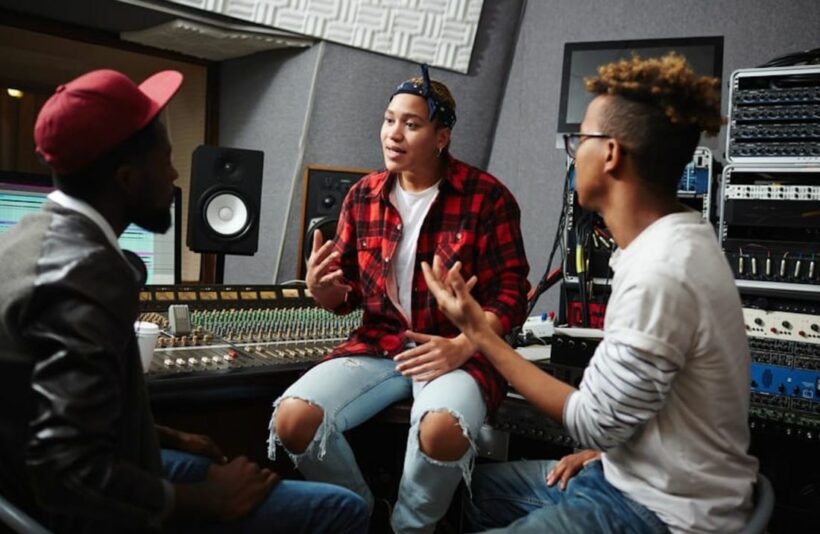 5) Porn
Old – Porn magazines.
New – Pornhub.com and a million other online services.
Enough said.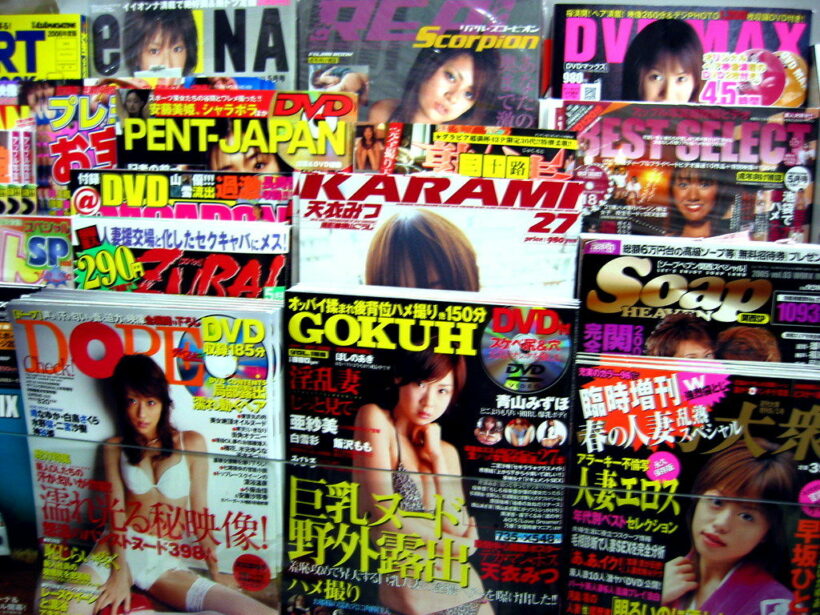 6) Travel Agents
We used to trot down to the local travel agent, flick through the glossy brochures and then 'consult' with our friendly, local travel agent before booking the flights and accommodation. All that 'booking' stuff was done by a pleasant travel agent.
Now our smartphones and laptops are our travel agent. Everything from info, reviews, booking platforms and reports on aircraft arrivals. EVERYTHING for your next holiday can be done with the internet.
In the US, as of 2013 there were only 13,000 travel agents remaining. That was down from the 34,000 peak in the mid-90s. That remaining 13,000 is expected to drop another 70% by next year. Travel agents have become a luxury rather than a necessity. Of course some people will still like to get all the 'details' sorted by someone else so some travel agents will exist in a niche market.
7) Encyclopedias
Mention "Encyclopedia" and most people under the age of 30 will have no idea what you're talking about. One of the early additions to the www was Wikipedia where you can find just about anything you want, almost instantly, without having to wade through 20 heavy hard-copy encyclopaedias that took up three bookshelves in the living room (if you were lucky enough to have a set).
The information is now free, increasingly accurate, regularly updated and resource-rich.
In 2012 Encyclopedia Britannica halted publishing after 244 years. Of course the set of encyclopaedias took up a lot of space and cost well over $1,000. Wikipedia is free. Or just ask Alexa or Siri.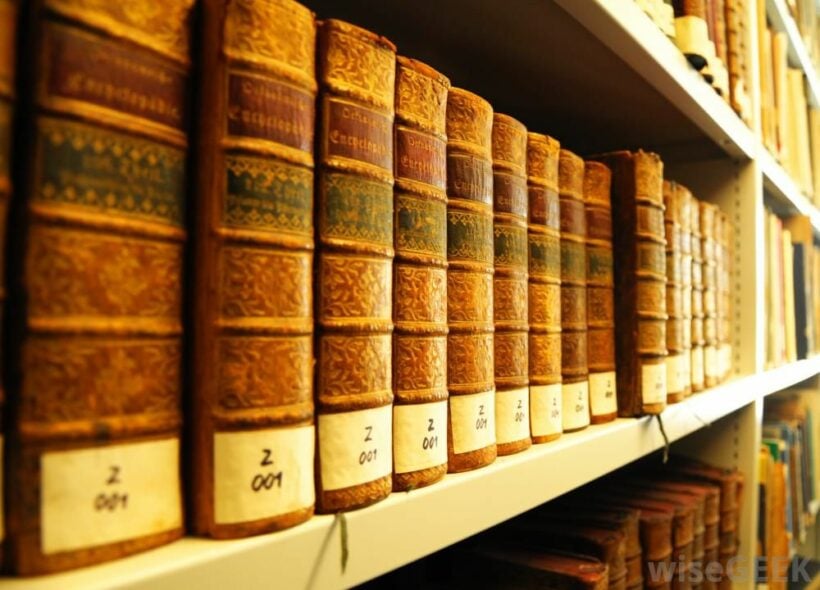 8) Maps
When was the last time you got out a printed map or street directory?
Google Maps, and a few other specialist mapping services, have dispensed with physical maps. You don't have to be a cartographer these days and the internet-based map services will usually tell you where to go, in a language and accent of your choice.
Apart from never being able to refold them back into their original shape, old printed maps probably caused as many accidents as destinations they helped people find.
And, whilst not perfect, at least the modern online map apps are constantly updated and can also tell us the traffic conditions along the route, suggest alternatives and tell us how long it will take to get there.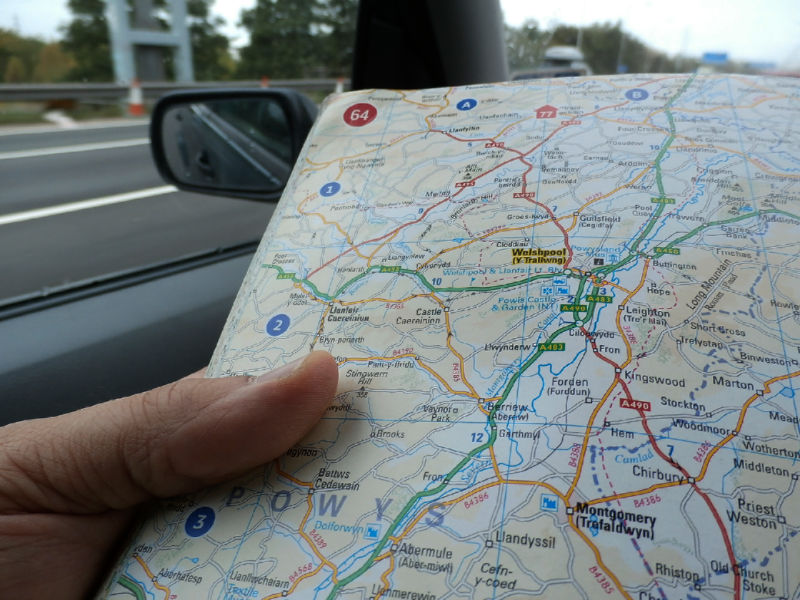 9) Book stores and newsagents
There are bookstores still around but they are usually a privately-run 'hobby' rather a serious business anymore. Kindle, iBooks, Nook, free online PDFs – these are newer, cheaper and more convenient medium replacing. Readers are now able to access books for less and take them wherever they go – books are heavy!
You can take 1000s of books with you on your next flight and sometimes the author or a famous voice will read the book to you. Want to read a new book? It downloads in seconds. But if fingering your way through a real book is still your thing there will be swap-shops and boutique book stores for years to come, probably with a coffeeshop and comfortable seating.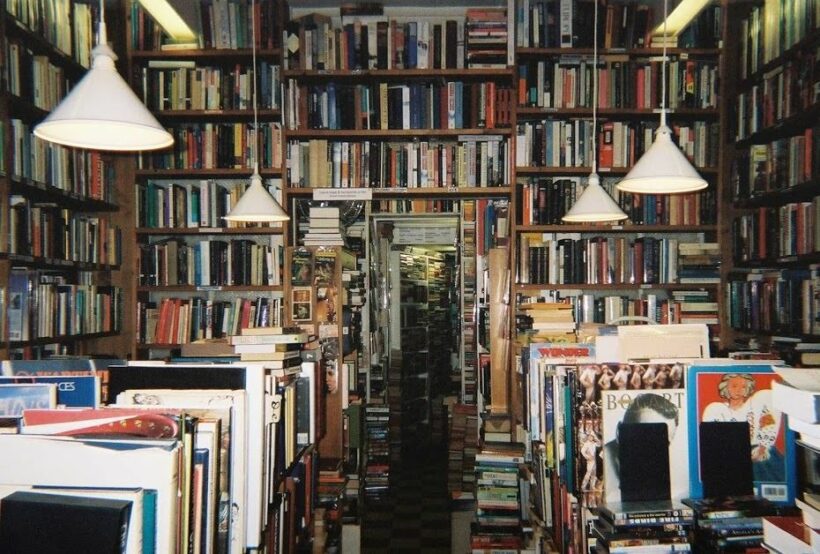 10) Video stores
Video what?
Blockbuster used to be one of those brands you associated with a Friday night, and probably a home-delivered pizza. You would spend hours walking along the racks, hoping to find something you hadn't seen, or that would tickle your fancy.
Built on the crappy VHS tape technology, the video store was the way an entire generation saw most movies. Then it was DVDs (and BlueRay), an advance, but was soon to get killed off by the internet.
Now you're not strolling past racks in a street store, you're scrolling through even more high-quality titles delivered directly to your TV, for a lot less money. And the pizza gets delivered to your home (from an app).
Streaming services like Netflix, Hulu, iTunes and YouTube have replaced the video store, for the better. The industry is slowing cracking down on the pirate 'sharing' services and making a sustainable business model.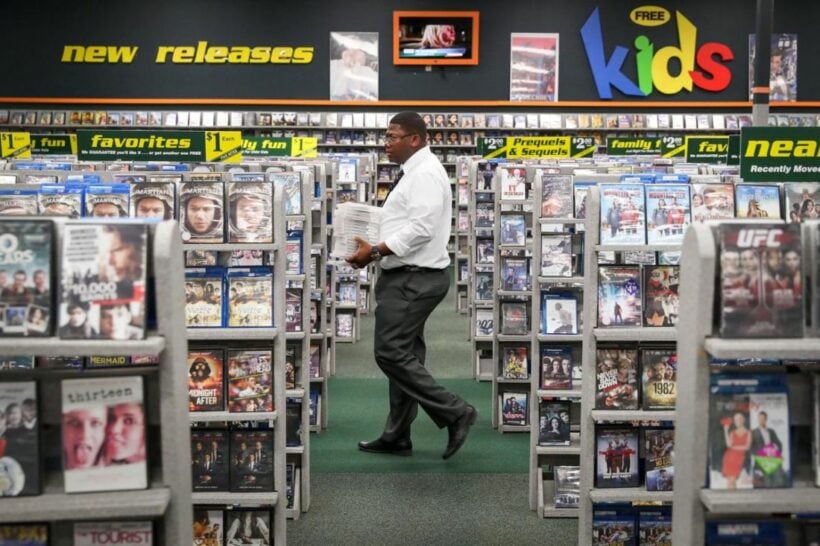 Thai DLT to look at legalising GrabCar and GrabBike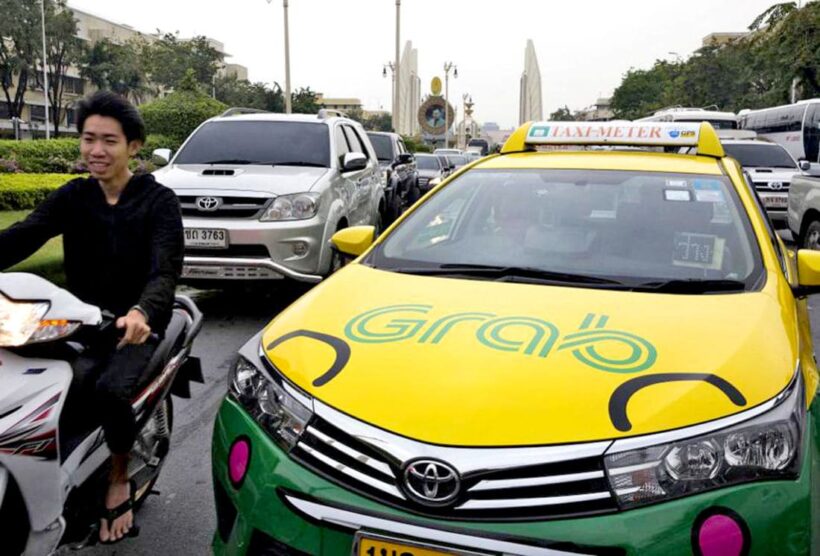 Thailand's Department of Land Transport is toying with the idea of officially legalising the Grab ride-hailing services using private cars and motorcycles through the Grab App.
The DLT say they are already aware of the issue but say amendments would be required to the Land Transport Act if it were to happen. Today they were unable to put a timescale on the necessary amendments if the new Cabinet were to instruct the changes.
Anutin Charnvirakul, leader of the Bhumajaithai Party, went to the last election with a party policy of legalising GrabCar and GrabBike. Saksayam Chidchob, secretary-general of Bhumajaithai, is poised to become the new transport minister as part of the pre-PM vote negotiations where ministerial portfolios were dangled as carrots to secure votes for Prayut Chan-o-cha before the parliamentary session where he was elected.
There has been massive push-back from the country's traditional taxis, tuk tuks and 'win' (motorbike taxis) who have held an almost gang-like monopoly over the services for decades. There has been protests and violence making headlines in the past year as the traditional services try and stave off the legalising of the new-technology services.
Read The Thaiger story HERE.
Grab services are already widely popular around Thailand but the law has been fairly opaque about the issue and enforcement has been perfunctory up to now.
The DLT have said they believe that overseas ride-hailing experiences may need to be studied and that other changes would need to be made eg. will Grab providers need to have a public driving license?
The DLTs 'Taxi OK' App, released to provide an App-booking experience for the current taxi services, has been a big failure.
Meanwhile, the Grab Car and Grab Bike services in Bangkok, for example, have provided users with a superior and reliable experience, usually less expensive than the traditional services. The Grab App shows the identity of the driver, previous votes from passengers, a map showing them coming to pick you up, time-to-arrival and a lot of other features.
Paris Airshow overshadowed by Boeing's woes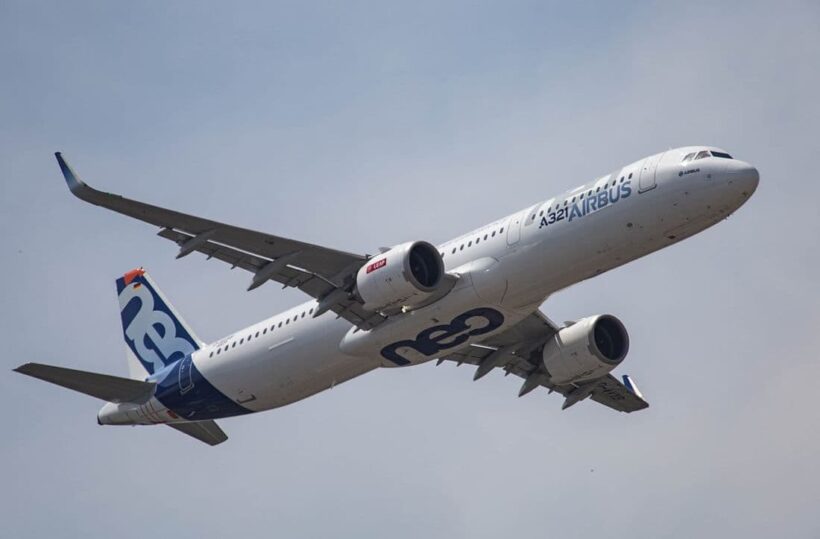 PHOTO: The new, single-aisle Airbus A321NeoXLR, extra-long-range version
Boeing suffered more setbacks whilst Airbus launched an update to their single-aisle line up. Day one at the Paris Airshow.
Boeing's latest creation the 777X will have to wait for General Electric's specially-constructed new jets to arrive following another delay in testing.
The long delay is a blow to Boeing, already struggling to cope with the crisis in its single-aisle 737 MAX jet program. It will likely postpone the new 777's entry into service, planned for the middle of next year, and will hit both Boeing's airline customers and the downstream supply chain.
GE Aviation say they've found unexpected wear in a component for the new GE9X engine it is making for Boeing's latest version of the 777, the world's largest twin-engined jet, forcing a delay of several months while it redesigns and tests the part.
Boeing commercial airplanes boss Kevin McAllister told Reuters it was premature to predict any delays to the 777X program. The planemaker says they're still targeting a maiden flight this year and entry into service the next.
This year's Paris Airshow, usually a slug-fest between the US and European plane manufacturers, is being over-shadowed this year by the problems the US Seattle-based company is facing, on many fronts.
Meanwhile, Airbus has used the show to launch a long-range version of its A321neo jet, which will allow airlines to carve out new routes with smaller planes.
The Airbus chief salesman Christian Scherer says the new single-aisle A321 variant will be able to economically fly "from north-eastern Asia into south Asia, from the Middle East to Bali or from Japan deep into Australia, and so on".
The new A321 variant is a direct competitor to the troubled Boeing 737 make-over, the MAX 8 & 9 series, which has become embroiled in controversy since the crash of two of the new planes, in October last year and March this year. The model remains grounded around the world as airlines moot cancellations of orders and court cases are being mounted by families of the dead passengers from the two disasters.
Sources at the Paris Airshow says Airbus was trying to assemble close to 200 orders or conversions to the new A321 model as it chases deals with carriers including American Airlines, JetBlue, Cebu Air and Frontier Airlines owner Indigo Partners.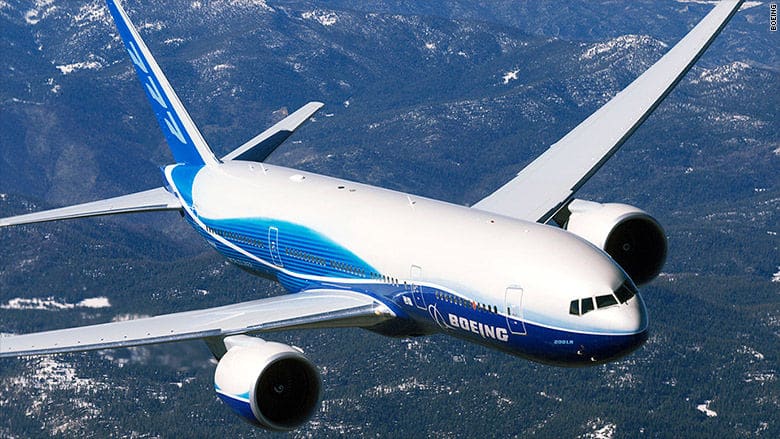 The new Boeing 777X model is facing further delays with an announcement that GE have to do further testing of the jet's new engines.