Everything you need to know about 5G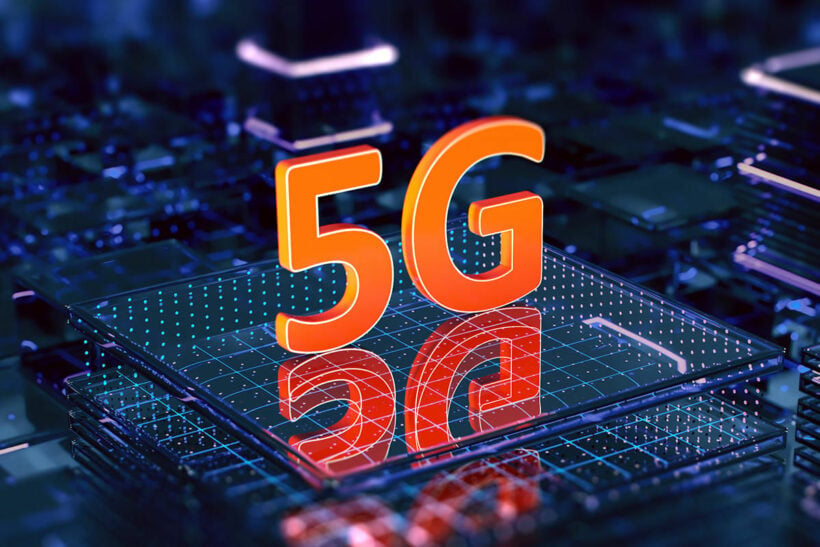 by Live Tiles
5G literally refers to the fifth-generation of wireless technology, following on from 3G and 4G. The biggest changes will bring users higher speeds, lower latency, and the chance to connect more devices at once. Speed, for example, will provide almost instantaneous transfers across the internet, faster than the human reaction time. So something like a livestream of a surgery, where the doctor is operating remotely, would be virtually instantaneous.
Qualcomm, an American multinational semiconductor and telecommunications equipment company, is predicting a US$12.3 trillion economic boost globally, with 22 million new jobs in the infrastructure and technological development of new 5G networks.
As of 2019, 5G is mostly relying on 4G connections, so its full capabilities are limited to test environments at this stage. But from this year, when the standalone 5G networks are eventually deployed and enabled, the race to develop better, faster, more efficient devices and processes will equate to an exponential growth and potential.
We're already seeing the push of connected devices in and around the home and office – Alexa, Siri, and Google are talking to us more than some of our family members and office workers! Especially at work we'll start to see how 5G can benefit our customers, and advance our products and services.
A few quick facts…
• There are three different types of radio wave frequencies that 5G is using, but most telecommunication developers are using the 3.5GHz frequency band for 5G which will provide speeds of above 490Mb/s.
• One of the most obvious benefits of 5G will be the lower latency – the lag it takes for your phone to load a webpage, or for data to be sent across a network. But it's not really going to make a huge difference on a device – this is where the Internet-Of-Things is really going to make an impression. Current latency for a 4G network sits at around 60 milliseconds. With 5G, this is reduced to between 1-6 milliseconds.
• A major improvement is the number of devices the network can handle. The standard for 5G requires that the network must support at least one million devices per square kilometre. But this isn't just for one million phones. By 2023 it's estimated there will be 1.3 billion connections on the 5G network, from phones through to fridges, cars to drones, and VR headsets that enable you to catch up with friends overseas as if you were really there.
When's it coming?
According to Gartner, 7% of communication service providers have already deployed 5G. South Korea has pushed 5G out on a large scale, while major cities in the US, the UK, Switzerland, Finland, and Australia have 5G available commercially. Most of the 5G networks are currently piggy-backing off the 4G hardware (known as a non-standalone connection), but in 2020, the standalone technology will start rolling out.
Gartner estimates that revenue from the 5G hardware installation will double to $4.2 billion in 2020. But all this takes time: globally, it's not until 2024 that around 40% of people will be able to access 5G.
How will this affect the workplace?
Do you ever work from home? If so, you're in the majority, with 70% of people globally working from home at least once a week, and over 50% working from home at least half of the week. This means that getting the technology right is more important than ever. The 2019 State of the Digital Workplace report from Igloo found that 70% of remote workers feel left out of the workplace, due to issues with not being able to access people, documents or information, and missing out on processes or policy changes.
5G is set to overhaul the way that technology functions and will make working from home feel like working in the office (without the bad coffee, freezing temperatures, and all-too-regular fire drills). Files that are on the network can be downloaded easily; meetings will feel seamless and lack the lag that often happens now; and collaboration will be straightforward and effective.
In addition to improvements in speed and efficiency, it's via 5G that the Internet Of Things will come out of the age of sci-fi and into reality. A smart workplace could mean lighting, heating, and audio-visual preferences are enabled for each employee based on their location. Office admin tasks, from cleaning through to meeting planning, could be fully automated.
Virtual meetings will improve productivity and efficiency. And this is only in an office environment – in other workplaces, like factories, the operating theatre, a busy kitchen – production and operation will be revolutionized with the automation capabilities of 5G.
Of course, automation and robots are already used extensively in the workplace, in health care, manufacturing, agriculture and food prep particularly. But the soft skills shown by the robots of yesteryear require an extreme processing speed to respond to and "think" like their human colleagues.
While some of these technologies and capabilities already exist, slow speeds and rush-to-market performances have led to inconsistencies, data drop-outs, and a lack of thought around security.
How will 5G affect different industries?
Healthcare
With virtual visits and VR doctors already in existence, the healthcare industry is one of the early adopters of new 5G tech. For patients affected by immobility and poor health, virtual visits could literally be a lifesaver.
Health monitoring via apps and sensors are also set to make a huge impact. Patients who are post-surgery, elderly or sick could have their vital signs tracked and delivered in real-time to their GP, local hospital, or emergency services who can help if the sensors are activated. Qualcomm, one of the tech pioneers in the IoMT (Internet of Medical Things) space, predicts that the patient-monitoring wearable market will expand to 33 million devices by 2021.
Surgery
In March this year, a surgeon in China performed the world's first remote brain surgery by computer in Beijing, working the instruments on a patient who was 3000 kilometres away in Hainan. The computer and its network were powered by a joint operation from Huawei and China Mobile.
The surgeon, Ling Zheipei, said, "The 5G network has solved problems like video lag and remote-control delay experienced under the 4G network, ensuring a nearly real-time operation."
Manufacturing
The manufacturing industry will see huge improvements in safety and productivity thanks to 5G. Machine learning, robots, intelligent workflows and processes, and monitoring and tracking will make production quicker, safer, and more efficient, allowing for advances in development, reduction of costs, and an increase in end-user satisfaction.
Earlier this year at Verizon's 5G Lab, start-up RealBotics used their platform (powered by Verizon's 5G Ultra Wideband network) for near real-time virtual reality training for factory workers. They also showed a robotic arm, manipulated using a video-game type controller and an AR overlay.
RealBotics founder Chris Quick said, "With 5G and our platform, businesses and schools could offer inexpensive training in robotics and having our software on a 5G smartphone opens up many more potential use cases."
Automotive
Driverless cars are seen as one of the current 'faces' of the 5G revolution, with the decrease in latency allowing for safe autonomous travel. These cars will receive information from other connected devices in roads, other cars, and infrastructure to safely get around the streets. Morgan Stanley estimates that self-driving cars could save as much as $140 billion in congestion avoidance.
According to the Global System for Communications (GSMA), C-V2X (Connected Vehicle to Everything) will lead to vehicle platooning and convoys, saving fuel, avoiding collisions, and improving traffic times.
But it's not just getting you from A to B – the logistics industry will see vast improvements thanks to 5G's end-to-end capabilities. This could mean that when an item is marked out of stock at a shop, this information is sent to a warehouse, where the item is auto-picked and put on a conveyor belt; it's loaded in the next shipment for delivery, and that information is sent back to the shop; the shop can track the delivery and receive an alert when it arrives. All this could happen without human intervention, reducing labour and the potential for mistakes.
Tech company GlobalTranz has created GTZConnect, a platform that uses 5G and predictive analytics in AI in logistics technology to build a persona of a carrier and driver, using information about the driver's preferred routes (like those closest to their home) to select and book the best driver for a job.
"Knowing the behaviour of the driver, we want to not only book that driver for one movement but for four, five, as many as we can at once," says Greg Carter, GlobalTranz CTO.
Agriculture
Vodafone envisions the future of agriculture as one in which everything from water and power, livestock movements, market prices and machinery are all tracked and controlled via 5G technology. The increase in productivity will allow for farmers to meet growing population demands.
Last year, Blue River Technology partnered with agriculture giant John Deere to integrate AI, robotics, and machine learning into the equipment, which means that the machines can respond to information they receive from sensors. One of the ways this is being used is with a smart herbicide machine called See and Spray. The technology can pinpoint weeds based on the information it receives from the sensors. This has led to a 90% reduction in chemical use, improving yield at the same time.
"What Blue River Technology allows us to do is move to the plant level, and start managing at that plant level," says Alex Purdy, director of John Deere Labs. "That's going to have transformative power in agriculture both in terms of yield but also in terms of cost for growers."
Finance
Wearable devices and mobile payments will be improved to the point where credit checks, loan applications, and smart trading can be done on the go and in real-time. Other 5G assisted technology includes advanced data collection and wealth management, remote banks and tellers (the estimated global market for augmented reality is $14.2 billion by 2022), and even insurance overhauls: Goldman Sachs predicts a $1.4 billion market for drones used for insurance claims.
One fintech company already harnessing the power of 5G is expense reporting startup AppZen, which uses AI to automate processes within finance, including auditing. The platform, currently used by Comcast, Neilsen, Amazon and Salesforce, has audited over $50 trillion to date, and looks for duplicate spends, suspicious activity, overcharges, and errors by comparing expense accounts with hundreds of external data points to verify the invoices.
Energy
The introduction of 5G will mean both hugely improved monitoring and maintenance of the production plants, as well as development and management of smart grid technologies that incorporate renewable energy sources. Sensors will operate on a real-time reporting system that works quickly and reliably across pipelines, ensuring maximum uptime and reducing the need for human intervention. Smart meters will improve customer knowledge and access about their power usage, while 5G's ability to dramatically increase the lifespan of battery-dependent devices means reduced costs in both hardware and resourcing.
Huawei Technologies and China Telecom built a Green 5G power station that collaborates with the base station to save power consumption by up to 18%. According to Huawei, the 5G Power solution will save 8.3 billion kWh of electricity each year – that's a reduction of 2.3 billion kilograms of carbon emissions.
The risks
There is a lot of talk about the risks that are associated with 5G, and they can be broadly put into two categories – cybersecurity, and health concerns.
Cybersecurity
4G technology can support about 4000 devices per square kilometer. 5G is expected to be able to support around one million devices per square kilometer using the mmWave spectrum. Data transfer is likely to be ten times faster than it is today. This obviously has implications for business security. Edge computing, where processing happens closer to the device, is amazing for speed and data usage, but it could also be a security concern when the data isn't getting checked in a central database.
This device connectedness means more endpoints for attackers to get into a network, and once they're in, the scope for widespread damage is as large as the network's footprint. These devices can become a botnet, which hackers can use to launch Distributed Denial of Service (DDoS) attacks. These issues are already high on the priority list for 5G's rollout, with recent research from the Neustar International Security Council (NISC) revealing that 75% of security professionals are concerned about the impact of bot traffic on their organizations, while DDoS attacks once again ranked as the greatest overall concern.
It's not just the devices that are vulnerable – the small cell antennas that need to be deployed could become physical targets, and early-phase security software may not be able to stand up to attackers.
Having said that, any new technology will need to be tested, phased in, and deployed with extreme care and caution, and security companies will be working hard on preparing for any attacks that could potentially compromise the new wave of technology.
One of those is Nuclear Cyber, security partner of LiveTiles, an organisation that provides dashboards, portals and intranets for businesses with a heavy focus on AI and analytics. With the rising number of employees working from home, and the huge number of newly-connected devices when 5G really hits, how can businesses protect themselves and their customers from attacks? Kurt Mueffelmann, CEO of Nuclear Cyber, says it's not about preventing hacks; it's about protecting the data.
"If a device gets hacked, what is the hacker trying to gain access to? Generally, it is some level of data; whether intellectual property, sensitive information like credit cards or health, financial results, etc. The question isn't what you do to prevent the hack."
"Companies need to take a more data-centric approach on how to protect the 'crown jewels' of key information within an organisation. It's a different paradigm, but one that is beginning to take shape in a more aggressive manner. Security needs to be the 'nucleus' of the intelligent workplace!"
Health Concerns
The high frequencies required by 5G mean that the range is much lower than today's towers, and so small cell towers will be clustered around the landscape. 5G also requires line-of-sight, so another possibility (particularly for rural areas) are extensions of existing towers to make them taller.
But some people are concerned about the number of these small cell towers, because there is a higher level of electromagnetic radiation. RadiationHealthRisks.com states… "Within the RF Radiation portion of the electromagnetic spectrum, the higher the frequency, the more dangerous it is to living organisms."
Despite the fact that 5G electromagnetic waves are a higher frequency than 4G, the radiation that comes from these frequencies is non-ionising (as opposed to ionising, which is the radiation from the sun or from x-rays).
Dr Steve Novella, an assistant professor of neurology at Yale and the editor of Science-Based Medicine, states… "With 5G the hazard is low, but non-zero, and the actual risk appears to be zero. We've picked up no signal in the real world."
The Australian Radiation Protection and Nuclear Safety Agency's Dr Ken Karipidis said last year, "The only established health effect (of radiofrequency radiation) is that of rising temperature," and cannot cause cancer.
mmWaves can be absorbed by the skin and the eyes, but only with high-intensity exposure. Regulation means that mmWave exposure must be low-intensity, so health consequences will likely be limited to prolonged exposure to those low-intensity mmWaves – and there is not enough data on this yet to make a determination.
Where to now for businesses?
For individuals, we'll all eventually need a 5G compatible phone; Netflix will be faster and more reliable; gamers will feel the impact of streaming and subscriptions; VR headsets won't leave us all looking like Daft Punk; and our smartwatches will cook dinner. AI in the house is overtaking Roomba – robotics start-up Aelous showed their as-yet-unnamed robot at the 2018 Consumer Electronics Show, and in the two years since, looks set to bring the first generation of house robot assistants to market.
But a recent Barclay study found that only 15% of businesses are thinking about how they can use 5G. So how should businesses prepare for its imminent arrival?
1. Decision-makers should start educating themselves (researching both within and outside their own industry) on how 5G is going to be used and rolled out
2. CTOs should be meeting with their tech providers and creating a timeline and blueprints for infrastructure, hardware upgrades and security systems
3. Department heads should start budgeting for 5G and its introduction – initially, there will be an increase in costs for new equipment.
But the potential for 5G in business leaves plenty of room for excitement, too, and organisations should also start thinking about how 5G could improve processes and production. The time to dream is now.
Provided for republication by Live Tiles
Keep in contact with The Thaiger by following our
Facebook page
.


Find more SE Asian News courtesy of The Thaiger.

Broke? Find employment in Southeast Asia with JobCute Thailand and SmartJob Indonesia. Rich? Invest in real estate across Asia with FazWaz Property Group or get out on a yacht anywhere with Boatcrowd. Even book medical procedures worldwide with MyMediTravel, all powered by DB Ventures.

Air purifiers to be added to the top of Bangkok buses. Really…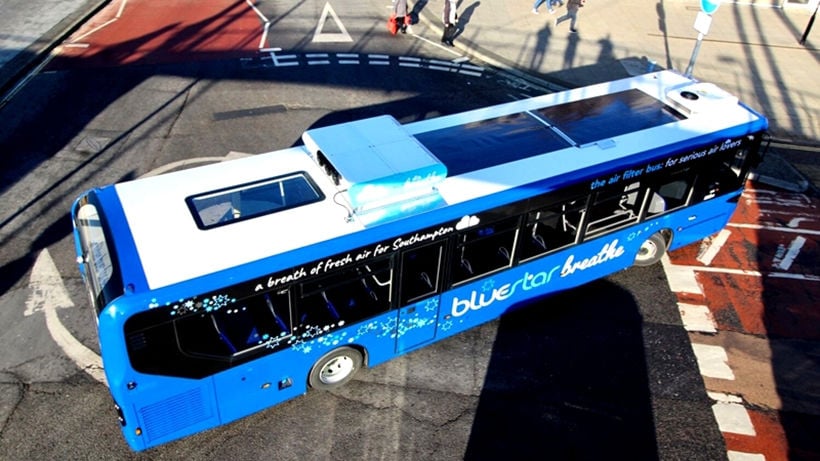 "It is like a single dead pixel on your phone, hardly noticeable"
Air purifiers sitting on tops of buses. Apparently this is another solution for Bangkok's air pollution problems. Sounds like the people selling the mobile bus-top air purifiers have a very convincing sales person!
But Bangkok's Mass Transit Authority director Surachai Eamvachirasakul says the department will go ahead with plans to install the air purifiers on top of Bangkok's public buses. The promise is that it will reduce dust pollution. The air-filtration systems which will be installed on top of some of the state-operated buses are said to be capable of sucking in polluted air and blowing out clear air behind it. The director cited several test runs of the system as "evidence".
"The device is capable of filtering 10,000 cubic metres of air per one trip. Scientific research indicated that an adult would breathe in an average 0.5 cubic metres per hour, so a bus would be able to provide clear air to more than 20,000 people on the road."
This fuzzy maths shows an appalling ignorance of the larger pollution problem, most of which comes from plantation fires to the north of the capital – little to do with any local city contributions.
Even Chulalongkorn University biologist Jessada Denduangboripant says the plan "will have a near-zero impact on the PM2.5 dust particles". Near zero. That's a much closer estimate of the effectiveness of strapping air purifiers to the tops of the buses. Better still, don't run the polluting old diesel buses in the first place which may cause more pollution per kilometre than the air purifiers could ever 'filter'.
"If it is working as claimed, I believe it will only be capable of cleansing just a pixel of Bangkok," Jessada said to Khaosod English.
Another scientist opined that the effectiveness of the air purifiers "would be trivial at best", given the amount of air in the capital city against what the machines could process.
Matipon Tangmatitham, a researcher at the National Astronomical Research Institute of Thailand got out his calculator.
"Based on the area of Bangkok and the height of dust particles from the ground, it gives out 1.568E+12 cubic metres of air that needed to be filtered. But the scheme would only produce 20,000 cubic meters of clean air, even when all the 500 buses are on the road."
(And how much pollution is caused by the 500 buses cruising around the city?)
But BMTA director Surachai hit back at the scientists with a test result he gathered, which compares PM2.5 level before entering the device at 48-52 AQI with 1-5 AQI after passing through the device.
In truth, the effectiveness of the system would be almost impossible to calculate on a city-wide situation. A few extra kilometres of wind strength from the north on a day of burn-offs in the north would blow the pollution readings off the scale, completely obliterating any tiny improvements made in the immediate vicinity of the passing bus.
SOURCE: Khaosod English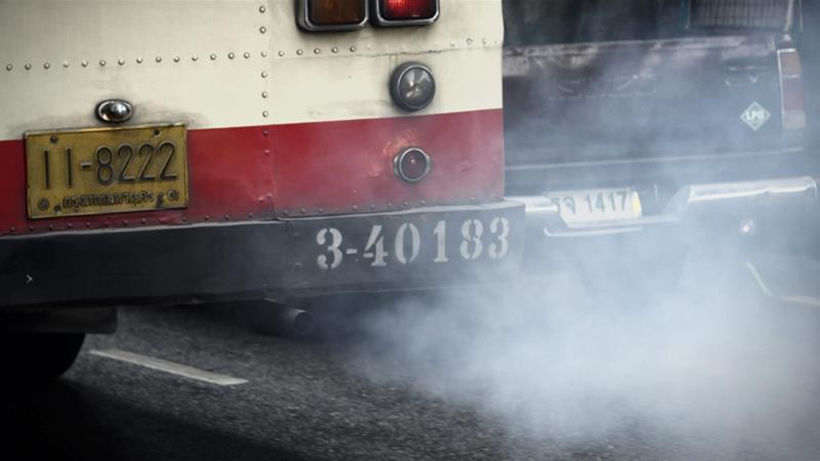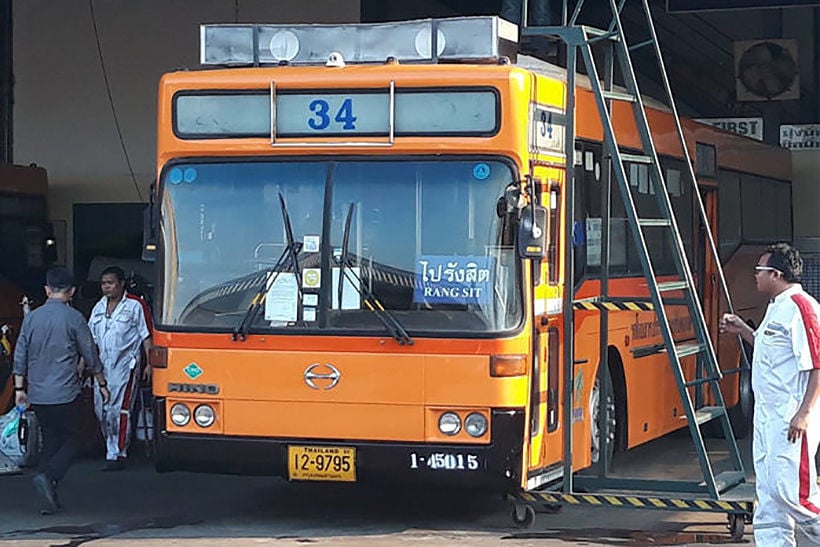 Keep in contact with The Thaiger by following our
Facebook page
.
From Star Trek to the Galaxy Z Flip phone – a new foldable comes to Thailand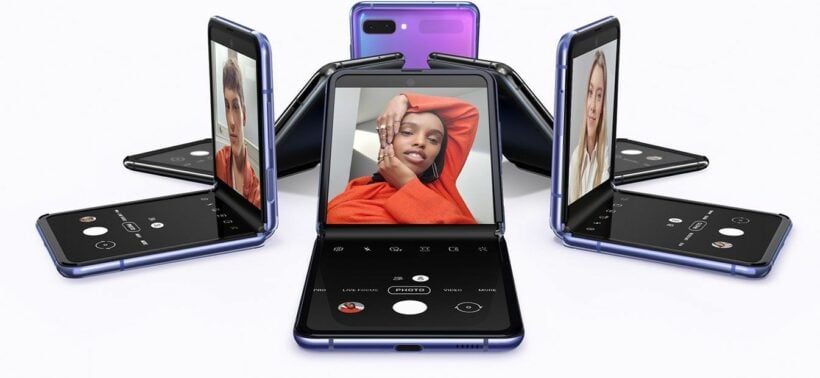 The $1,500 Motorola RAZR flip phone, a sort of 'smartphone' version of its original 2004 market favourite, was twice the cost of an iPhone 11, looked cool but had a small battery and plastic screen. It was a throwback to the earlier design but with a foldable screen, the latest 'thaeng' in the smart-phone world.
Now there's the new Galaxy Z Flip phone, a Samsung version that looks a lot more robust and has teeth to match. But before we check out Samsung's new flipper, let's go full retro to remember where the idea came from. And it's a journey all the way back to US 60s TV and the fertile mind of Gene Roddenberry, the creator of Star Trek.
The 'Communicator' was an ever-present part of every Star Trek TV show and the flip-screen space walkie-talkie would inspire Motorola to come up with its Razr phone in 2004. The crew of the Starship Enterprise would 'flip' it open to get themselves out of a myriad emergency situations or a hasty request to be 'beamed up'.
A few years ago someone even decided to make a real, working version of a Star Trek Communicator, HERE.
Motorola tried to reboot its 2004 Razr with its new 'smartphone' version last year but, well, it was a cute retro attempt but mostly panned by reviews and users.
But the Samsung Galaxy Z Flip 6.7-inch smartphone has all the feel of a smaller, foldable Razr-style phone, but packed with the power to match. It will fold into a square about half its size, with a small rectangular display on the front cover for notifications. It comes in three colours – gold, purple and black (surely Trekkies will buy the gold) – and goes on sale on February 14 in some countries, and March 9 in Thailand.
At US$1,380, the Z Flip is hardly affordable, but with its new, sturdier design, Samsung could have mastered the flip-phone design, coupled with the power its users demand.
David McQueen, research director at tech advisory firm ABI Research, says the smartphone business has gone through years of complacency, waiting for some design innovation.
"There is little doubt that foldable smartphones are set to become the next technology innovation trend."
"Foldable displays are set to become an important form factor in future product portfolios bringing much needed innovation into device design."

Beyond the nostalgia factor – back to 2004 and the 60s – there's a lot of appeal in a phone that shrinks in size and shuts close. Like the Motorola RAZR, the Samsung Z Flip features a small display on the front so you can still see notifications when they come through if closed.
Unlike the RAZR's plastic display, the Z Flip features a layer of ultra-thin glass that opens and snaps into place with ease. It packs a powerful processor and decent battery life and does most of what you'd expect from a smartphone these days.
Up to now the barrier to flip and folding phones has been the notorious hinge. Samsung seems to have solved that issue. The Z Flip features a small, internal brush-like system to push out debris and opens and snaps into place with ease. Samsung claims it can open up to 200,000 times without damage. The downside, in this design, is the noticeable crease that resides in the centre of the display, right in the middle where users are swiping and opening apps. You can see it and feel it.
It's rumoured that Apple might be working on a foldable concept, but nothing has been announced at this stage.
But could flip phones become the next big category of hand-held devices? It's not as if it's a new concept. For now, that may be a leap, sideways, from the common form factor. But if executed properly, Samsung's Z Flip's "wow" factor will probably entice early adopters and eventually a larger audience.
Get the price tag down below 30,000 baht, and things could get very interesting.
In Thailand the phone will cost 44,900 baht and be available from March 9, according to Samsung.

Keep in contact with The Thaiger by following our
Facebook page
.
Grab plans to be in 30 Thai provinces this year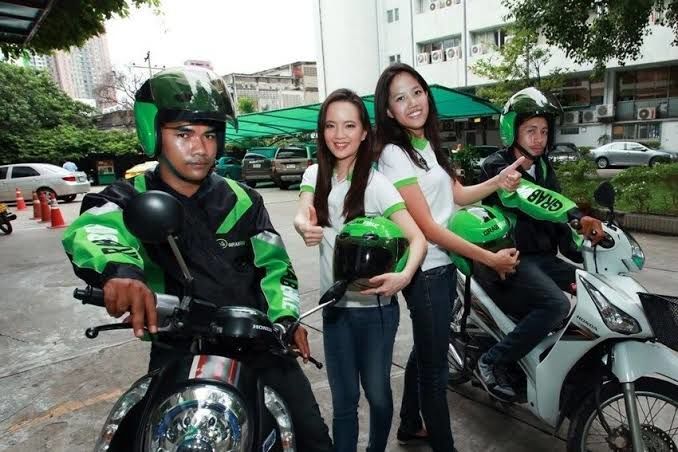 Grab, the everyday-everything-travel-food-delivery-super-app, has kicked off 2020 by announcing its expansion plan to second-tier cities and provinces across Thailand through a new, innovative business model using Mini-Grab Centres (Mini-GCs).
The move will see it extend its presence to 30 of Thailand's 76 provinces before the end of 2020 and help increase the benefits of Thailand 4.0 and the digital economy for millions of entrepreneurs and micro, small and medium-sized enterprises (MSMEs).
Tarin Thaniyavarn, country head of Grab Thailand, says Grab will welcome MSMEs to set up Mini-GCs and serve as agents to recruit, oversee and support drivers, delivery people and vendors.
"In 2019 we experienced phenomenal growth across all businesses, from on-demand ride-hailing to food and package delivery services. We are also playing our part in driving the cashless economy through our GrabPay mobile wallet.
"We have constantly innovated and introduced new services… including GrabCar Premium, which offers classy, comfy rides at affordable prices for business users; Grab Drive Your Car, a personal car driver service, and on-demand grocery delivery services through partnership with Tops Supermarket.
"Grab is currently operating in 20 provinces and we look forward to uplifting the livelihoods of more Thais with our expansion."
With Thailand's online food delivery industry valued at 35 billion baht, GrabFood has played a major role in helping MSMEs exploit growth opportunities. Last year Grab Thailand expanded GrabFood beyond Bangkok to reach 14 provinces.
GrabFood is popular in Chiang Mai, Khon Kaen, Udon Thani, Korat and Hat Yai. At present, about a third of GrabFood's total come from users in secondary cities.
"We believe the Mini-GC model will allow us to scale up our successful hyperlocal approach nationally. Thailand is the first country where Grab has introduced this model to create long-term, sustainable growth while offering better opportunities for MSMEs."
The key criteria for the selection of a Mini-GC owner are…
• Financial stability – possessing adequate capital to operate their own business
• Location – ability to source proper location and set up the centre
• Entrepreneurial mindset – strong business acumen that aligns with Grab's business philosophy
24 Mini-GCs are alerady operating on a trial basis in greater Bangkok and Grab plans to double that number this year.
Keep in contact with The Thaiger by following our
Facebook page
.