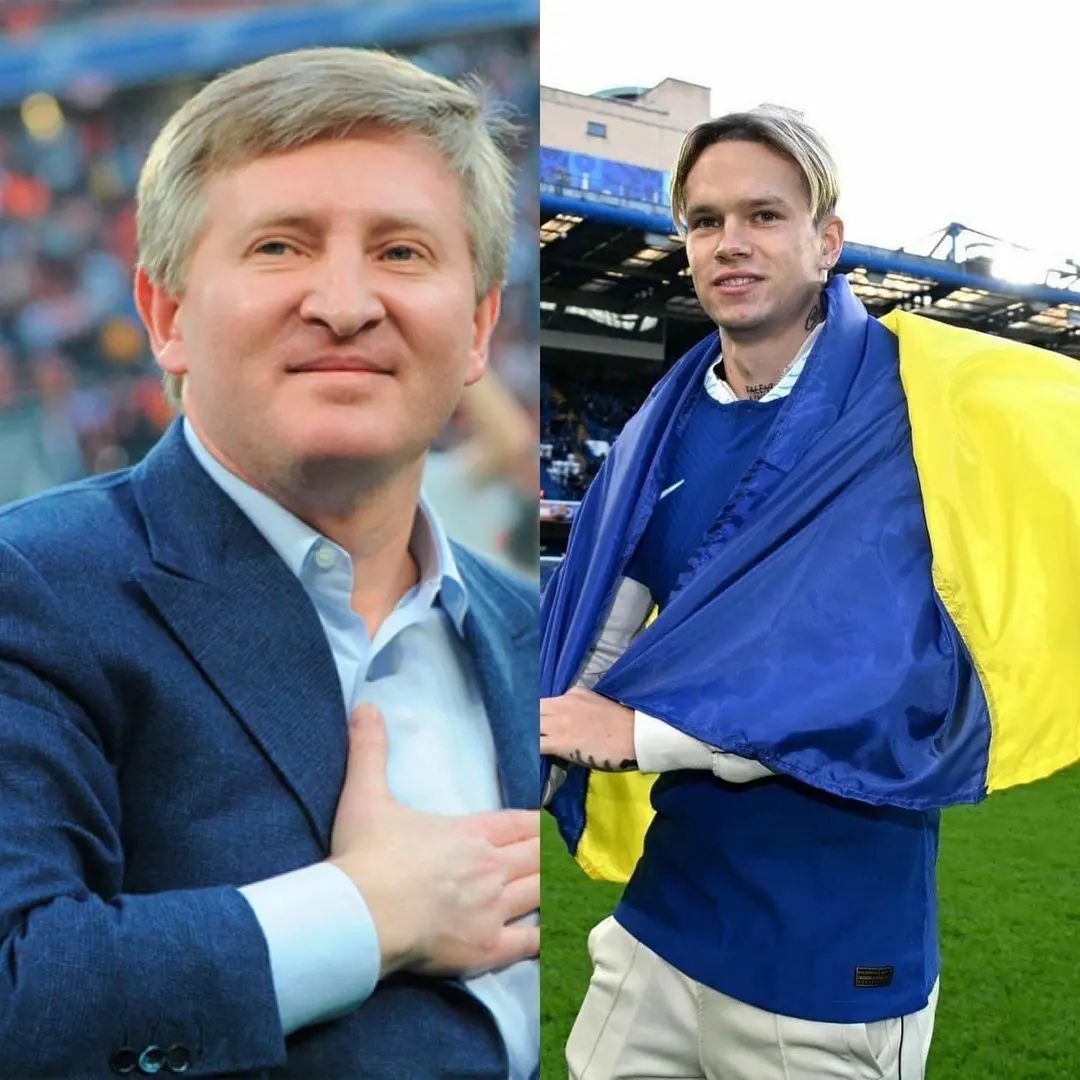 The president of Shakhtar Donetsk announced he is to give £22 million (886 million baht) to the Ukrainian war effort after the transfer of Mykhailo Mudryk to Chelsea.
Shakhtar chief Rinat Akhmetov sold Mudryk to the London club over the weekend for a record transfer fee in Ukrainian football of £89m.
The donation serves as a financial boost for Shakhtar, who have been forced to leave their home in Donetsk. However, Akhmetov, who is considered to be Ukraine's wealthiest businessman, according to Forbes, emphasized that without the country's soldiers, there would be no football.
Akhmetov announced that the funds will be directed toward a project called "Heart of Azovstal," which aims to assist "Mariupol defenders and the families of fallen soldiers."
"I want to thank the entire civilised world for helping Ukraine. Today we are able to talk about Ukrainian football thanks to the Ukrainian army, the Ukrainian people, and the tremendous support of the entire civilised world."
Akhmetov lamented the sale of the 22 year old striker to Chelsea as it contradicts his European ambitions but added he was left with little choice but to agree to the transfer.
"I have never made it a secret that my dream is to win European trophies. This means that players like Mudryk should be invited to our club, to our Ukrainian championship, and we should win European trophies with such players.
"Unfortunately, it is impossible now, as Ukraine is fighting the horrendous and unjust war waged against us by the Russian Federation."
Akhmetov stated that the money generated from the transfer fee of Mudryk will be used to provide medical and prosthetic treatment, and psychological support, and fulfill specific requests for the benefit of the Mariupol defenders and the families of fallen soldiers.
"Their acts of bravery are unparalleled in modern history."
The 56 year old Ukrainian billionaire also hailed Chelsea's new signing.
"I am happy for Mykhaylo and proud of him. This guy is leading by example, showing that talent and hard work can make the impossible possible.
"I am absolutely confident that all of Europe will acclaim Mykhaylo's brilliant and fine play."
Chelsea agreed to play Shakhtar in a friendly at the Donbass Arena in Ukraine as part of the transfer agreement.
In 2014, due to the War in Donbass, Shakhtar was forced to move to Lviv, and played matches in Lviv and in Kharkiv whilst having its office headquarters and training facilities in Kyiv.