Pro-monarchy students plan Bangkok rally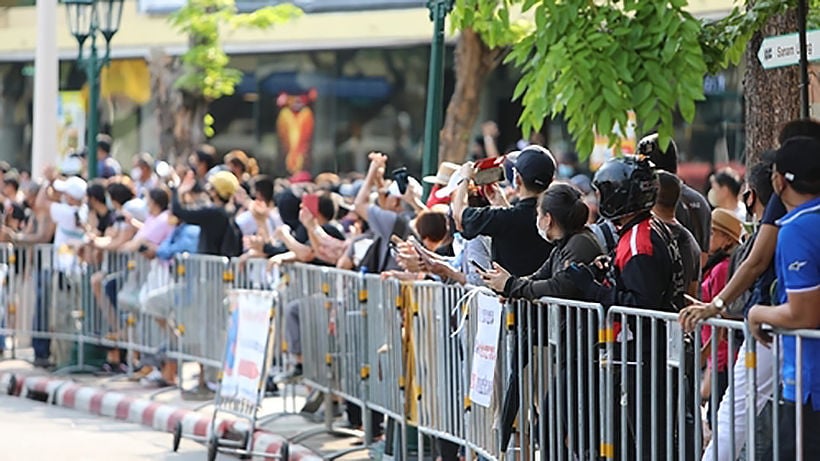 A group of pro-royalist vocational students and their supporters are planning a rally at Bangkok's Democracy Monument today, possibly provoking a confrontation with pro-democracy students. The student group, calling itself "Vocational Students to Protect the Nation" said on their Facebook page that they will be demonstrating at Democracy monument and voice their opinions on the current surge of pro-democratic student protests which have been sweeping the country for over a week.
In an open letter, the group said the student protests have had anti-monarchy content, which they say is "fake news." The group says spreading disinformation damages the country, that the royal institution should not be mentioned when criticising the government of PM Prayuth Chan-o-cha, and that such criticism will lead to greater division and conflict within Thai society.
In an ominous warning, the group says that if the anti-government students push the boundaries, it could result in a repeat of the 1976 Thammasat University massacre.
Pro-democracy rallies are also due to be held today, prompting concern from the public and from the PM himself about possible clashes between the 2 groups. Prayut, who is also defence minister, says he's persuaded the royalist group not to escalate their meeting into a protest, though the group said yesterday it will still read out a statement to protect the monarchy at the Democracy Monument at 4pm.
The premier also asked anti-government elements to stop their protests and find solutions through parliamentary channels.
"There's no ban on protest. But I do ask that protesters obey the law."
SOURCES: Thai Enquirer | Bangkok Post
Keep in contact with The Thaiger by following our
Facebook page
.
Never miss out on future posts by
following The Thaiger
.
At least 76 homes evacuated in Bangkok blaze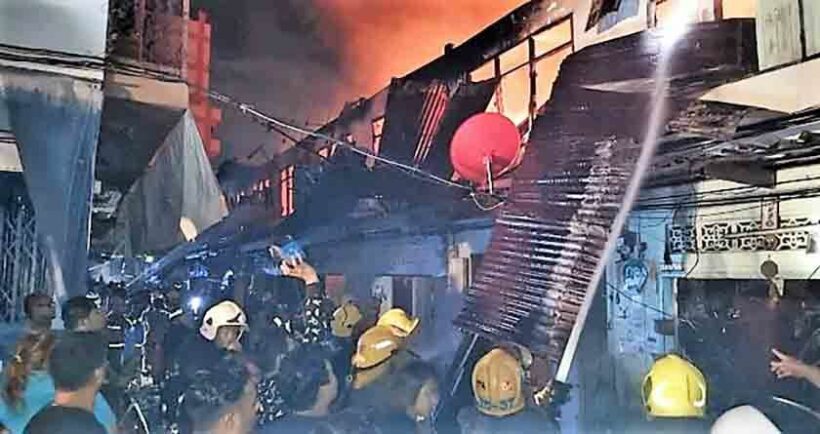 A fire at a two-storey apartment building in the Khlong San district of Bangkok, has led to the evacuation of at least 76 households. The families were given shelter at local temples, according to a Facebook post from Phongsakorn Kwanmuang, spokesman for the Bangkok Metropolitan Administration. He adds that locals in the area have rallied round, providing sleeping bags and blankets, along with other necessities. PHOTO: Nation Thailand A report in Nation Thailand says officials were alerted to the fire at approximately 8.00pm last night, with firefighters, police, and rescue workers immediately dispatched to the scene. The location of the […]
Appeals Court upholds 6 month sentence for Premchai on weapons charge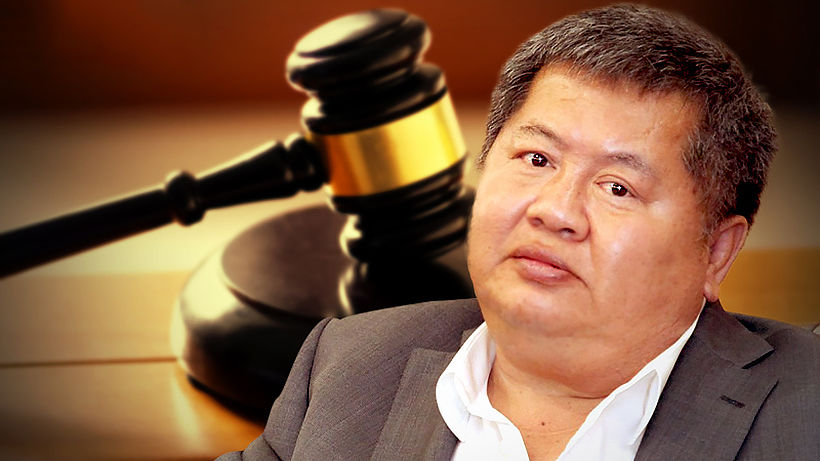 The Appeals Court has upheld the 6 month prison term handed down to construction tycoon Premchai Karnasuta for illegal possession of firearms. Premchai, the president of Italian-Thai Development Plc, appeared on Tuesday to hear the verdict. The court ruled to uphold the lower court's decision. Premchai was granted release on unconditional bail, with 500,000 baht cash placed as bond. His lawyers said they will appeal to the Supreme Court. The weapons charge is one of many that Premchai faces after he and his aides were arrested at an unauthorised hunting camp in the Thungyai Naresuan Wildlife Sanctuary in Kanchanaburi in […]
Allegedly drunk woman tries to run down Bangkok pedestrians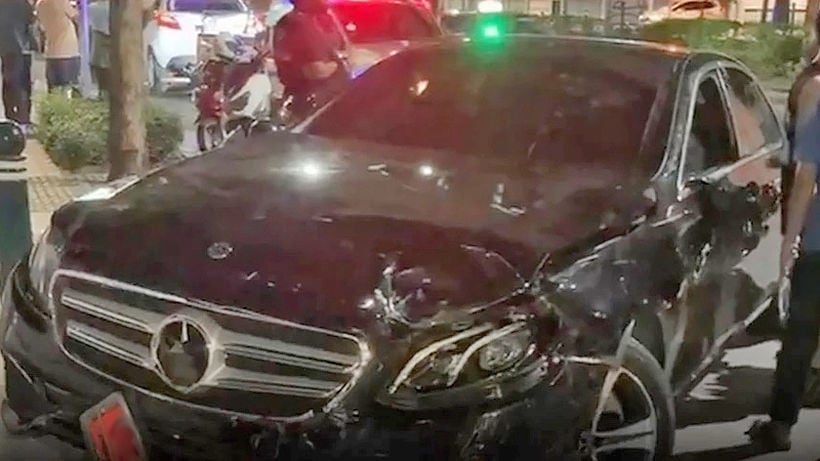 A 37 year old businesswoman tried to run over pedestrians with her car near Bangkok's Khae Rai Intersection and Tao Poon MRT station, after learning her business was embezzled out of millions of baht. She was allegedly drunk at the time. Bang Sue police were notified of the incident in the early hours of this morning and tracked down the car, but the driver tried to flee to Or Tor Kor Market in Chatuchak district. It was reported that she tried unsuccessfully to ram pedestrians near Khae Rai Intersection in Nonthaburi province at 11:00 last night and then headed into […]