Government says Emergency Decree extension won't ban protests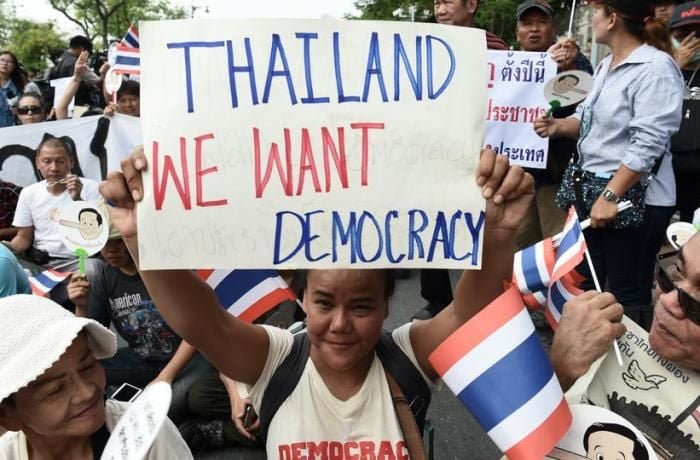 Although the Emergency Decree was officially extended again today, through the end of August, the government says political gatherings and rallies won't be banned. PM Prayut Chan-o-cha approved the extension earlier today but officials insist the emergency measures are strictly for guarding against the resurgence of Covid-19 and unrelated to the ongoing protests. According to the secretary-general of the National Security Council…
"The only tool that guarantees economic measures to be balanced against public health concerns is the Emergency Decree. Therefore, we must extend it for another month."
The extension will be formally endorsed by the Cabinet at their next meeting. The secretary-general said the decree will no longer ban "gatherings".
"This shows that the emergency decree has sole, pure intentions of controlling the disease."
He added that demonstrators must still abide by laws related to public assemblies. An anti-government protest in Bangkok on Saturday drew around 2,500 people, making it the largest since before the outbreak began in January.
Dr Taweesin Visanuyothin, spokesman for the Centre for Covid-19 Situation Administration, says the decree extension is necessary to control travel in and out of the country, track down people for quarantine, implement "surveillance of suspicious persons" and prevent a second coronavirus outbreak.
"The emergency decree is an important tool in our preparation to transition into the 'New Normal' until there can be more laws to support it."
Taweesin also said that "Phase 6" of coronavirus measures will allow some foreigners to enter the country as long as they quarantine for 14 days.
In a related story, protests against the government and its emergency powers continue for the fifth day today with many more scheduled across the country throughout this week and beyond.
Inspired by Saturday's protest in Bangkok, another pro-democracy rally was held at Walailak University in the southern Nakhon Si Thammarat yesterday. Plans for similar protests were announced in other provinces through August, despite warnings from authorities.
At yesterday's rally, activists held banners and flashed the anti-military "3-finger salute" in what they billed as a flash mob at the university's canteen.
The protest reportedly lasted for a few minutes without any incident, which was concluded with the chanting of "Down with dictatorship, long live democracy!"
A group of students also gathered to "appreciate the gardens" around the Democracy Monument in Bangkok last night in a humorous jab at security officers' attempt to seal off the monument by ringing it with rows of flowers. The "garden" was arranged by City Hall officials hours before the Saturday protest was set to begin.
"Such a beautiful garden!" protesters at the Democracy Monument chanted 10 times.
The group's leader insisted the gathering was not a protest, but a "garden watching" event. He rated the flower arrangement "-100" for obstructing democracy.
"This garden is the waste of taxpayer money. I can't see the beauty out of it because it obstructed those who were calling for democracy."
3 demands were made at Saturday's rally, including the dissolution of the House, an end to harassment of government critics, and a new charter.
No one has been arrested or charged in connection with the anti-government gatherings so far, though police say investigators are gathering evidence to prosecute those who breach the law.
SOURCE: Khaosod English | Khaosod English
Keep in contact with Thaiger by following our Facebook page.
Never miss out on future posts by following Thaiger.
2 police officers transferred over Covid cluster linked to Bangkok nightlife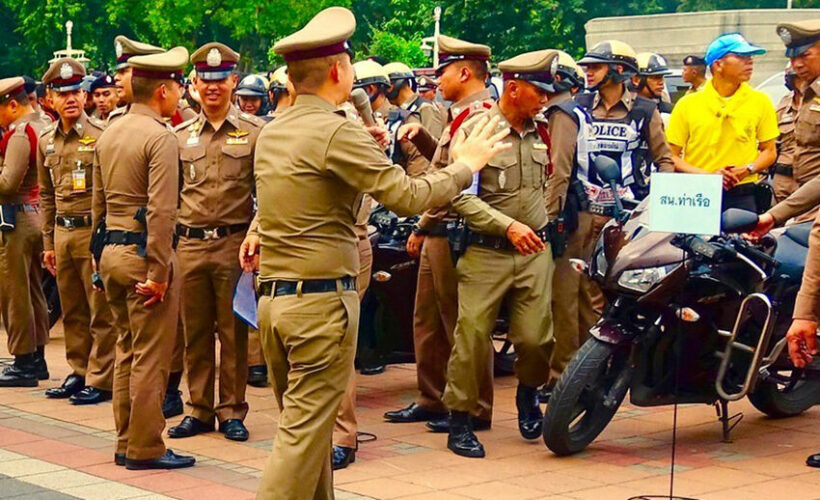 2 senior police officers in Bangkok's fashionable Thonglor district have been transferred pending an investigation into a Covid-19 cluster linked to pubs and clubs in the area. According to Thai PBS World, the superintendent of Thonglor police station, Duangchote Suwancharas, and the inspector for suppression affairs, Thanakorn Ngamyen, were re-assigned to the operations centre of the Metropolitan Police Bureau's 5th Division yesterday.
The transfers were ordered by the commander of the 5th Division, Sophon Sarapat, who has placed Kampanart Arunsri in the role of acting superintendent of Thonglor police.
The pubs and clubs of Thonglor are popular with "Hi-So" Thais, including celebrities, politicians, business figures, and senior government officials. The third wave of Covid-19, currently surging across the country, is thought to have sprung from Thonglor's party scene. Revellers at the district's nightlife venues are being blamed for a rapid rise in infections which has now led to over 1,000 infections in Bangkok alone. The highly contagious UK variant, aka B117, was also detected in the Thonglor cluster.
Bangkok officials are planning a number of field hospitals to cope with a rise in infections that may lead to bed shortages in the capital's hospitals. Several facilities in the city have suspended Covid-19 testing amid speculation they have run out of beds. Everyone who tests positive for the virus is admitted to hospital for quarantine and treatment purposes, even if asymptomatic. This is believed to be contributing to the bed shortage, but officials say they have no intention of changing a policy that has previously enabled them to contain the virus more effectively.
A new field hospital is set to open near Bangkok City Hall at the sports stadium in the Bang Bon district today.
Officials say 3 other field hospitals are ready and a number of hotels, many of which have already served as alternative state quarantine facilities, will also operate as "hospitels", housing asymptomatic patients and those with only mild symptoms. City officials say that between them, the field hospitals and hotels can accommodate up to 5,000 patients.
SOURCE: Thai PBS World
Keep in contact with Thaiger by following our Facebook page.
Never miss out on future posts by following Thaiger.
China may combine its Covid-19 vaccines to improve efficacy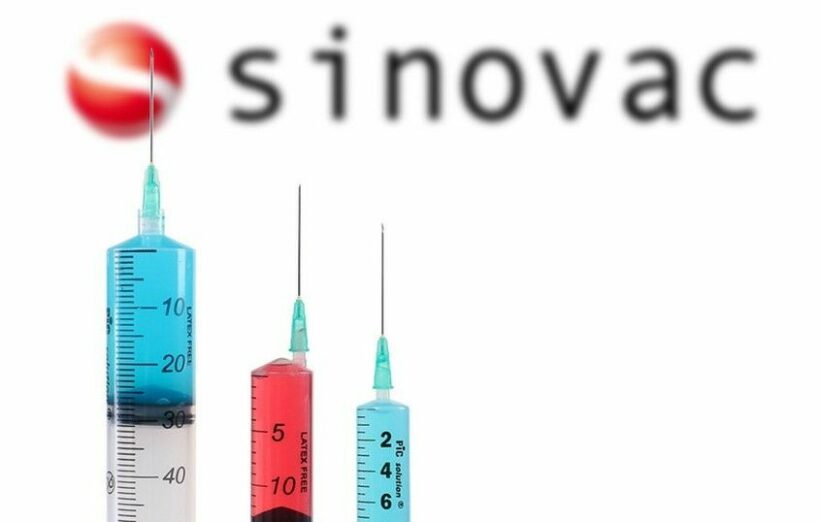 Health officials in China say they may consider combining vaccines to boost their efficacy, after admitting the protection rate is "low". In a rare acknowledgment of weakness, Gao Fu from the Chinese Centres for Disease Control and Prevention admitted the country's vaccines do not offer high levels of protection. He was addressing a conference in the south-western city of Chengdu at the weekend.
According to a Thai PBS World report, China has 4 Covid-19 vaccines and the country plans to produce 3 billion doses by the end of this year. However, data shows that although strict temperature requirements govern their storage and transportation, the Pfizer and Moderna vaccines far outperform their Chinese counterparts in terms of efficacy. As a result, Gao says researchers in China are now considering combining their vaccines. They may also look at altering the number of doses required and/or the amount of time between doses.
"Inoculation using vaccines of different technical lines is being considered."
The Chinese-developed Sinovac jab, currently being rolled out in Thailand, was found to be just over 50% effective in trials involving the Brazilian variant, although a separate Turkish study found it to be 83.5% effective.
Meanwhile, the efficacy rate of a second vaccine, made by the China National Pharmaceutical Group Corporation, aka Sinopharm, is not known. However, the manufacturers say they have developed 2 vaccines and that interim results show them to be 79.4% and 72.5% effective.
Officials in China have long defended the country's vaccines, while casting doubt on those developed by other countries. Chinese vaccines are the only ones being administered in China and the country has also exported millions of jabs around the world.
SOURCE: Thai PBS World
Keep in contact with Thaiger by following our Facebook page.
Never miss out on future posts by following Thaiger.
Sawasdee pi mai – The four days of Songkran 2021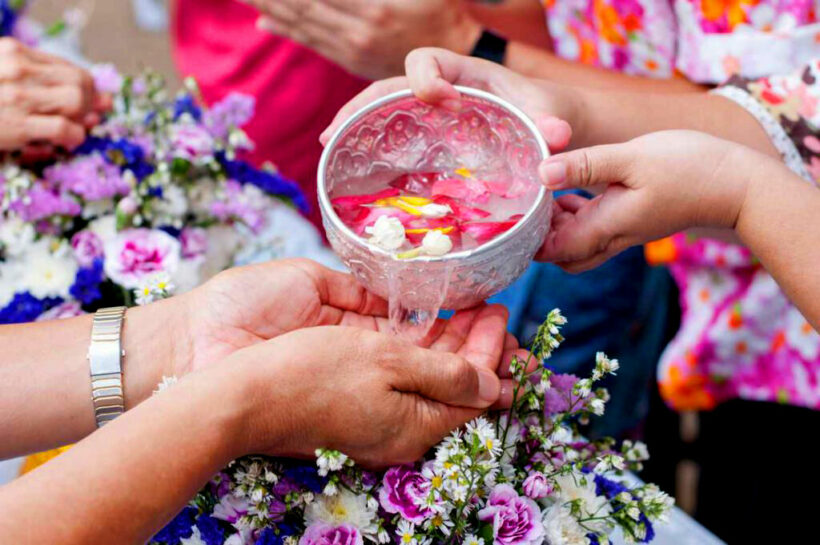 Despite the annual celebrations, water fights and parties being mostly side-lined this year, Songkran goes on for 2021, albeit in a much-subdued form. Many Thais have decided not to head home, but others have already headed out of the city centres to their homes to be with their families. They are being confronted with new restrictions and delays as they reach home province with many provincial officials now imposing quarantine or negative Covid tests to cross provincial borders.
And today, the Bureau of the Royal Household announced the Grand Palace and the Temple of the Emerald will be closed from April 13 due to the current rise in new Covid infections. Other royal palaces are also closed until further notice including Bang Pa In Summer Palace.
Even airlines are having to stop their food and beverage services, again. A January CAAT ban was only lifted a month ago (but some of the discount airlines will still ferry you to your flight in a cramped bus!).
The best we can do for Songkran 2021 is be happy, smile at our Thai hosts on their special day, buy an outrageously colourful Songkran shirt from a road vendor and say Sawasdee Pi Mai to everyone we meet. Let's do our best to add a few smiles to Songkran this year.
Here are some of the original traditions for the Thai New Year celebrations…
Tuesday, April 13 – Wan Sangkhan Lohng
On this day residents clean their houses in preparation of the New Year's festivities. Many provinces have street parades and gatherings at temples or get-togethers at relative's homes.
Wednesday, April 14 – Wan Nao
In preparation for the Buddhist celebratory merry-making the following day, people spend this day preparing cooked meals and preserved cuisine. Buckets of sand were commonly collected and brought into the temples to construct sand chedis, or sand shrines that are then decorated.
Thursday, April 15 – Wan Payawan
As the first day of the New Year, people would gather in the early morning at the wat to offer the food prepared the previous day along with new robes, fruit and other goods to the temple monks. In the past, this was the day where subdued water play began.
Friday, April 16 – Wan Paak Bpee
On the last day of Songkran, people paid their respects to their forebears and poured scented water over the hands of their elders who would then bless those taking part in the celebratory tradition known as rod 'naam daam hua'.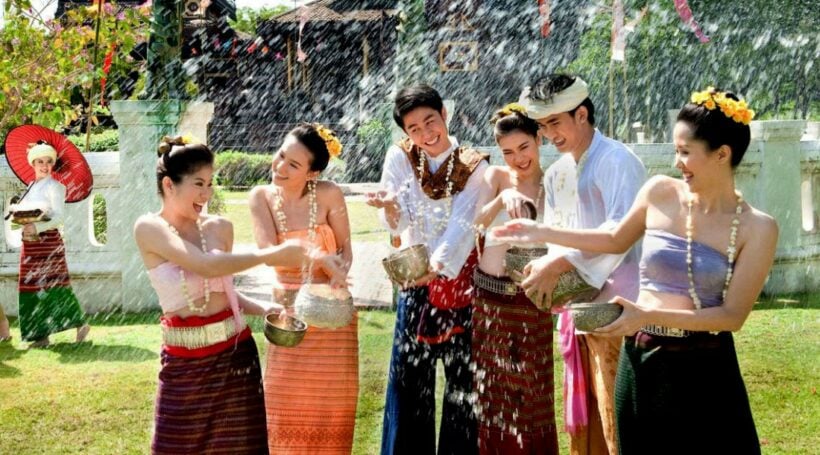 Keep in contact with Thaiger by following our Facebook page.
Never miss out on future posts by following Thaiger.