Democrats say 'no' to submarine proposal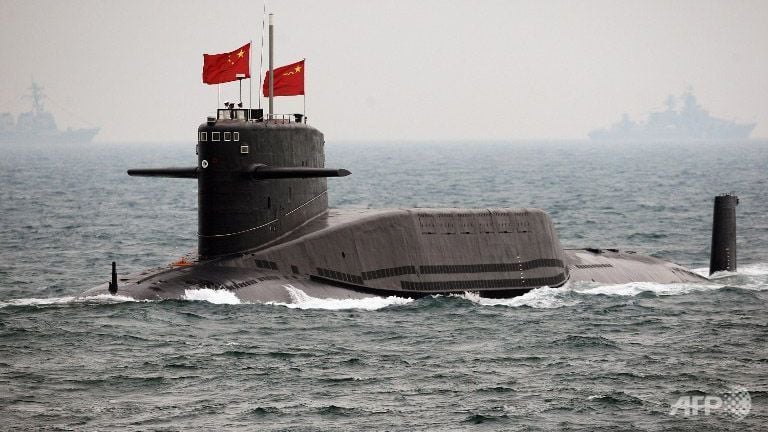 Democrats give a hard "no" to the proposed plan to go ahead with the purchase of 2 submarines from China said to have a price ticket of 22.5 billion baht. They say the money would be better spent on coronavirus relief efforts rather than on new submarines for the Royal Thai Navy, according to the party's deputy leader Prinn Panitchpakdi.
Last Friday, a subcommittee, which is tasked with reviewing the national budget, approved the Navy's request to purchase the submarines with a 5:4 vote. The vote was tied and the chairperson of the subcommittee had to cast the deciding vote.
The public criticised the move. Some say they are outraged because the government is discussing expensive purchases for the military rather than helping the economy recover from the pandemic. Some even started sharing the hashtag #PeopleSayNoToSubs.
Without the support of the Democrats the ruling coalition wouldn't have the numbers to push the purchase through the lower house.
The Navy already purchased a Chinese submarine back in 2017 for 13.5 billion baht. After all of the payments are made, the submarine will be delivered to Thailand in 2023.
House committee members are set to discuss the submarine request today, but Prinn says the government could just pull the idea off the table. A Democrat spokesperson says that its 7 members on the committee will say "no" if the Navy still requests the submarine purchases.
Some have suggested the move is for political gains. Yuttapong Jarussatien, a Pheu Thai member who voted against the deal on Friday, says delaying the deal wouldn't do any harm to Thailand's and China's diplomatic relations.
"Thailand could explain to the Chinese government that Thais have been hard hit by the Covid-19 crisis and public debt is also rising to a high level."
SOURCE: Nation Thailand
Keep in contact with Thaiger by following our Facebook page.
Never miss out on future posts by following Thaiger.
New NGO law could target anti-governemnt activists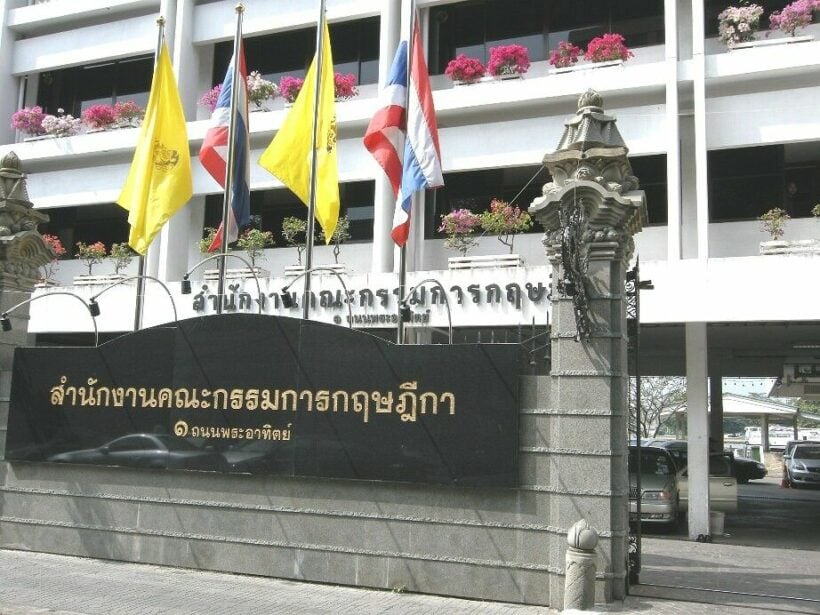 A controversial new NGO law was drafted with critics arguing it targets activists and the Thai government saying it ensures transparency. The Draft Act on the Operations of Not-for-Profit Organisations was written by the Office of the Council of State in February and debated in the second half of March, but could be passed into law soon. Human rights groups claim the law has provisions that would allow the Thai government to harass civil society groups and activism leaders by qualifying them as non-government organisations, or NGOs. The new law would require NGOs to re-register following new guidelines the government claims will cut down on dubious organisations claiming money but not working for the public interest.
The problem arises because the protests that have plagued the Thai government for that last year often receives backing from foreign groups. A statement from 3 UN Special Rapporteurs worried that the broad language of the law could restrict non-profits working for human rights, with a vague definition of what qualifies as an NGO potentially including any group and enforcing strict NGO regulations on them. Section 1 of the draft states a sweeping goal for the bill.
"[…]to regulate the operation of not-for-profit organizations in the Kingdom to ensure propriety, morality, openness, transparency, and the genuine serving of public and national interest without any hidden and fraudulent agenda."
This broadness could be used to classify anti-government groups as NGOs and then punish them with little legal recourse. Another section allows authorities to circumvent warrants and advance notice to enter organisations' offices and copy their emails or other sensitive documents. Equally worrisome are the harsh penalties of up to 100,000 baht in fines and 5 years in jail for those who break the law.
The Union for Civil Liberty stressed that the heavy-handed punishments could dissuade organisations that benefit society by stifling non-profit organisations and prosecuting those that do not sufficiently meet the government's demands. The Centre for the Protection of Children's Rights Foundation noted that the NGO law had become much more extreme than the original drafted version. The Bangkok Post suspected the bill is intended to intimidate protest groups calling for democratic reform and rallying against the lese majeste laws.
"The bill will clip the wings of civic agencies that challenge unjust laws and law enforcement. The government must be open to scrutiny. If it practises good governance, there is no reason for concern and the new law should not be used in a dubious way."
The law has not been enacted yet but is expected to go to parliament later this month after a cabinet review.
SOURCE: Global Voices
Keep in contact with Thaiger by following our Facebook page.
Never miss out on future posts by following Thaiger.
Myanmar could descend into a civil war comparable to Syria- UN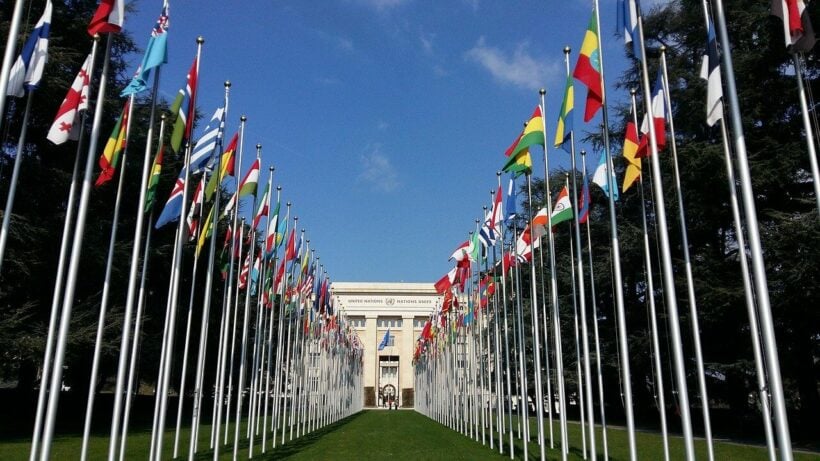 A top UN official is warning that Myanmar could follow that of Syria in terms of descending into a bloody civil war, unless the violence subsides. Michele Bachelet, the UN high commissioner for human rights is calling on all countries with influence to apply concerted pressure on the ruling military junta to end its campaign of repression and the slaughtering of its people. Bachelet says neighbouring countries are especially being called upon.
She says the military has committed, what amounts to, crimes against humanity, and the human rights violations must be stopped. Ravina Shamdasani, who is Bachelet's spokeswoman, says the high commissioner feels that a continuation of such crimes could lead to a civil war.
"The high commissioner states that there are clear echoes of Syria in 2011. There too, we saw peaceful protests met with unnecessary and clearly disproportionate force. The state's brutal, persistent repression of its own people led to some individuals taking up arms, followed by a downward and rapidly expanding spiral of violence all across the country."
Shamdasani said the country's armed forces, known as the Tatmadaw, attacked civilians last weekend with rocket-propelled grenades and mortar fire, killing at least 82 people. She said credible reports also indicate that people are fighting back by using makeshift or primitive weapons with clashes between the military and ethnic armed groups in Kayn, Shan, and Kachin states are picking up steam.
"As arrests continue, with at least 3,080 people currently detained, there are reports that 23 people have been sentenced to death following secret trials — including 4 protesters and 19 others who were accused of political and criminal offenses. The mass arrests have forced hundreds of people to go into hiding."
She added that the country's economic, education and health infrastructure are at the point of collapse, making the situation untenable. She said nations must cut off the supply of arms and finances to the military leadership that allow it to kill and seriously violate its people's human rights.
Myanmar's military took over in a coup on February 1, arresting the democratically-elected leader of National League for Democracy and Nobel Peace Laureate Aung San Suu Kyi. Since then, other top leaders have been arrested over what the junta says is fraudulent election results, without giving any evidence.
Suu Kyi has not been seen since her arrest, and is now facing even more charges that could see her barred from political office or worse. The junta military has been accused of killing innocent civilians and peaceful protesters since the coup began, censoring the media, and shutting down the internet.
The US, UK, and other nations have imposed sanctions against the military, but to no avail. Neighbouring countries, including Thailand, are expecting an influx of refugees to cross the border, but conflicting reports point towards Thailand turning away such asylum-seekers.
SOURCE: VOA News
Keep in contact with Thaiger by following our Facebook page.
Never miss out on future posts by following Thaiger.
Independent candidates polling well in Bangkok governor race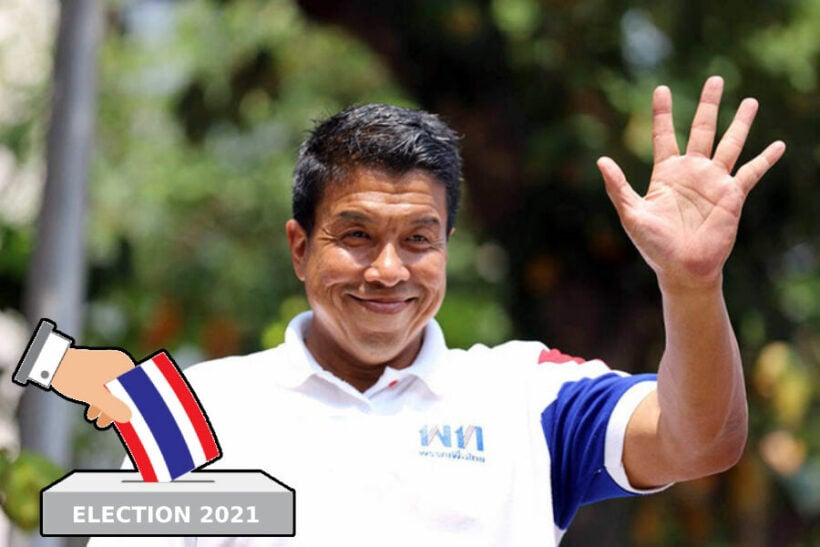 Independent candidates are trending in polls for the Bangkok governor election later this year, with undecided voters leaning independent. Undecided voters have grown to nearly 1/3 of all voters up from just under 30% in March, possibly due to voters being tired of political polarisation. The exact date of the election has not been announced yet but independent candidates have jumped into the race before the major party candidates. Three have announced so far, former senator and rights activist Rossana Tositrakul, former national Police Chief Pol General Chakthip Chaijinda and former transport minister Chadchart Sittipunt. Though many are still undecided, Chadchart seems to be the early favourite pulling 25% support in a recent poll while Chakthip earned just 12%, a lead that seems to be widening.
Bangkok voters traditionally did not vote independent, but rather along party lines, though they are known to decide last minute basing their choice on immediate factors. Surveys show that voters tend to make their decisions less than 5 days before elections normally. In the last election for governor in 2013, Sukhumbhand Paribatra performed badly in polls and yet won in the last minute vote after accusations that his opponent had plans to nominate red-shirt leaders.
Political analysts were not shocked with Chadchart's dominance in the polls, but are also unconvinced that he can maintain his lead when the major party candidates enter the Bangkok governor election cycle. They believe that candidates from Kao Klai Party or the Progressive Movement, both splinters from the Future Forward Party, would offer formidable opposition. The Future Forward Party sprung to the spotlight in 2019, gaining 6 million votes in the country, 800,000 of which were from Bangkok, making it the third-largest party. There is a rumour that Parit "Itim" Wacharasindhu, the co-founder of the Progressive Constitution Group, might run under one of these two parties. His pro-democracy leanings may pull a lot of voters away from Chadchart.
The poll in March showed that 66% of Bangkok voters favoured independent candidates now and are leaning away from major party affiliations. The results are thought to indicate Bangkok residents' frustration in extremely polarized political parties. Elections began 4 months ago in provinces, aside from Bangkok and Pattaya, considered special administrative zones.
SOURCE: Thai PBS World
Keep in contact with Thaiger by following our Facebook page.
Never miss out on future posts by following Thaiger.