Navy defends their purchase of 2 new Chinese submarines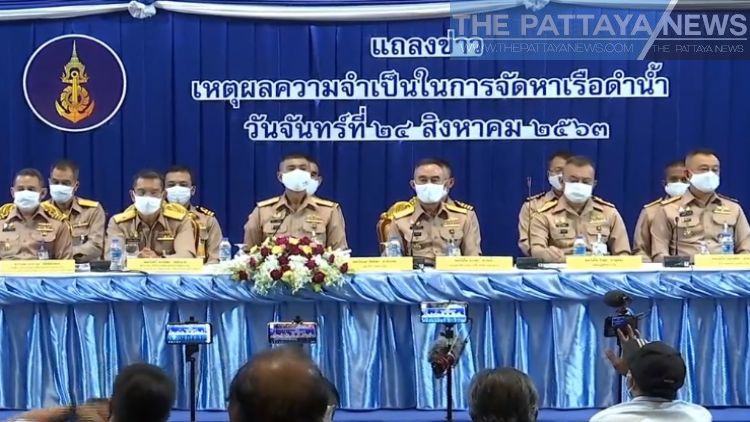 "…disputes involving territorial and maritime claims in the South China Sea have been ongoing, with major powers getting involved"
After coming under criticism over the weekend over the decision to go ahead with the purchase of 2 Chinese submarines, the Royal Thai Navy faced the media yesterday. The hashtag #PeopleSayNoToSubs has been trending since the budget allocation was passed by the subcommittee last Friday. Delivery of the first of the planned 3 submarines is expected in 2023.
The Navy are defending the planned purchase of the 2 additional submarines, valued at 22.5 billion baht from China, claiming that the criticism is partisan and is being used for political gain.
They compared the number of submarines in service, or being purchased by neighbouring nations to argue its need for a "strong submersible fleet". Vietnam has 6, Indonesia has 5 and another 4 on the way, Malaysia has 2, Singapore has 4 with 4 on order. Even Myanmar has one.
The navy defended the purchase saying that it was transparent and the allocation will come from the navy's budget, spread over 7 years. In yesterday's media conference, the Navy also explained that the government instructed the navy to return some of its budget, some 4.13 billion baht, back to the government to support efforts to tackle the Covid-19 crisis.
The Navy denied a claim by a Pheu Thai MP that the Thai-Chinese government-to-government purchase contract was invalid. On Sunday Pheu Thai's Yutthapong Jarassathian claimed that the contract is not a genuine government-to-government deal because the person who signed the contract, on behalf of Thailand, had no authority to represent the government. The Chinese company, which signed the contract, was also not representing the Chinese government.
Yutthapong claims that the Thai PM, or the foreign minister, can legally represent the government in such deals.
But Vice Adm Prachachart claims Yutthapong gave "false information" in order to score political points.
"We will not let politicians use false information to create hatred of the navy. Don't politicise the issue. If you, politicians, run out of ideas to fight against the government, just look for others, but don't use the submarine issue."
The vote to go ahead with the purchase of the additional 2 submarines last Friday was tied at 4 votes on each side. The Chairperson of the sub-committee had to cast a deciding vote.
The Navy conceded that, although major wars are unlikely to break out anytime soon in the region, "disputes involving territorial and maritime claims in the South China Sea have been ongoing, with major powers getting involved".
Deputy PM Prawit Wongsuwon said yesterday that there had been no lobbying to get the2 submarines approved by the panel.
Following the Navy's media gathering, a Pheu Thai spokesman dismissed the navy's explanation as being "of no consequence" and said the party would not step back from the issue.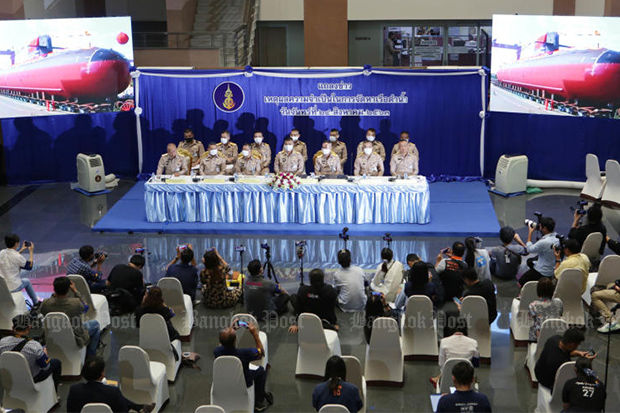 PHOTO: Bangkok Post
SOURCE: Bangkok Post
Keep in contact with Thaiger by following our Facebook page.
Never miss out on future posts by following Thaiger.
Myanmar could descend into a civil war comparable to Syria- UN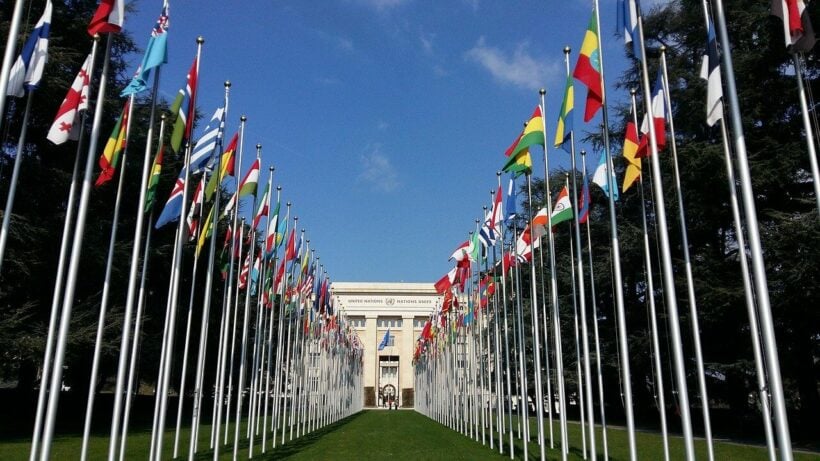 A top UN official is warning that Myanmar could follow that of Syria in terms of descending into a bloody civil war, unless the violence subsides. Michele Bachelet, the UN high commissioner for human rights is calling on all countries with influence to apply concerted pressure on the ruling military junta to end its campaign of repression and the slaughtering of its people. Bachelet says neighbouring countries are especially being called upon.
She says the military has committed, what amounts to, crimes against humanity, and the human rights violations must be stopped. Ravina Shamdasani, who is Bachelet's spokeswoman, says the high commissioner feels that a continuation of such crimes could lead to a civil war.
"The high commissioner states that there are clear echoes of Syria in 2011. There too, we saw peaceful protests met with unnecessary and clearly disproportionate force. The state's brutal, persistent repression of its own people led to some individuals taking up arms, followed by a downward and rapidly expanding spiral of violence all across the country."
Shamdasani said the country's armed forces, known as the Tatmadaw, attacked civilians last weekend with rocket-propelled grenades and mortar fire, killing at least 82 people. She said credible reports also indicate that people are fighting back by using makeshift or primitive weapons with clashes between the military and ethnic armed groups in Kayn, Shan, and Kachin states are picking up steam.
"As arrests continue, with at least 3,080 people currently detained, there are reports that 23 people have been sentenced to death following secret trials — including 4 protesters and 19 others who were accused of political and criminal offenses. The mass arrests have forced hundreds of people to go into hiding."
She added that the country's economic, education and health infrastructure are at the point of collapse, making the situation untenable. She said nations must cut off the supply of arms and finances to the military leadership that allow it to kill and seriously violate its people's human rights.
Myanmar's military took over in a coup on February 1, arresting the democratically-elected leader of National League for Democracy and Nobel Peace Laureate Aung San Suu Kyi. Since then, other top leaders have been arrested over what the junta says is fraudulent election results, without giving any evidence.
Suu Kyi has not been seen since her arrest, and is now facing even more charges that could see her barred from political office or worse. The junta military has been accused of killing innocent civilians and peaceful protesters since the coup began, censoring the media, and shutting down the internet.
The US, UK, and other nations have imposed sanctions against the military, but to no avail. Neighbouring countries, including Thailand, are expecting an influx of refugees to cross the border, but conflicting reports point towards Thailand turning away such asylum-seekers.
SOURCE: VOA News
Keep in contact with Thaiger by following our Facebook page.
Never miss out on future posts by following Thaiger.
Independent candidates polling well in Bangkok governor race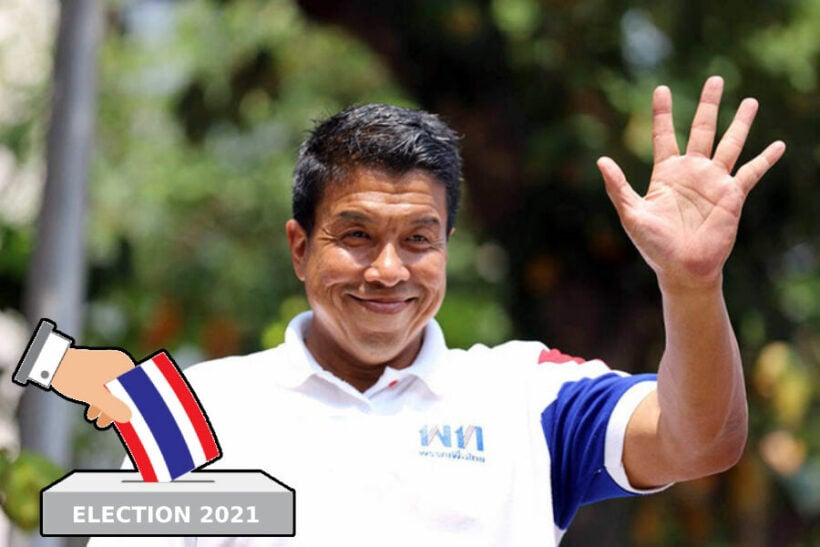 Independent candidates are trending in polls for the Bangkok governor election later this year, with undecided voters leaning independent. Undecided voters have grown to nearly 1/3 of all voters up from just under 30% in March, possibly due to voters being tired of political polarisation. The exact date of the election has not been announced yet but independent candidates have jumped into the race before the major party candidates. Three have announced so far, former senator and rights activist Rossana Tositrakul, former national Police Chief Pol General Chakthip Chaijinda and former transport minister Chadchart Sittipunt. Though many are still undecided, Chadchart seems to be the early favourite pulling 25% support in a recent poll while Chakthip earned just 12%, a lead that seems to be widening.
Bangkok voters traditionally did not vote independent, but rather along party lines, though they are known to decide last minute basing their choice on immediate factors. Surveys show that voters tend to make their decisions less than 5 days before elections normally. In the last election for governor in 2013, Sukhumbhand Paribatra performed badly in polls and yet won in the last minute vote after accusations that his opponent had plans to nominate red-shirt leaders.
Political analysts were not shocked with Chadchart's dominance in the polls, but are also unconvinced that he can maintain his lead when the major party candidates enter the Bangkok governor election cycle. They believe that candidates from Kao Klai Party or the Progressive Movement, both splinters from the Future Forward Party, would offer formidable opposition. The Future Forward Party sprung to the spotlight in 2019, gaining 6 million votes in the country, 800,000 of which were from Bangkok, making it the third-largest party. There is a rumour that Parit "Itim" Wacharasindhu, the co-founder of the Progressive Constitution Group, might run under one of these two parties. His pro-democracy leanings may pull a lot of voters away from Chadchart.
The poll in March showed that 66% of Bangkok voters favoured independent candidates now and are leaning away from major party affiliations. The results are thought to indicate Bangkok residents' frustration in extremely polarized political parties. Elections began 4 months ago in provinces, aside from Bangkok and Pattaya, considered special administrative zones.
SOURCE: Thai PBS World
Keep in contact with Thaiger by following our Facebook page.
Never miss out on future posts by following Thaiger.
London's anti-coup Burmese Ambassador locked from embassy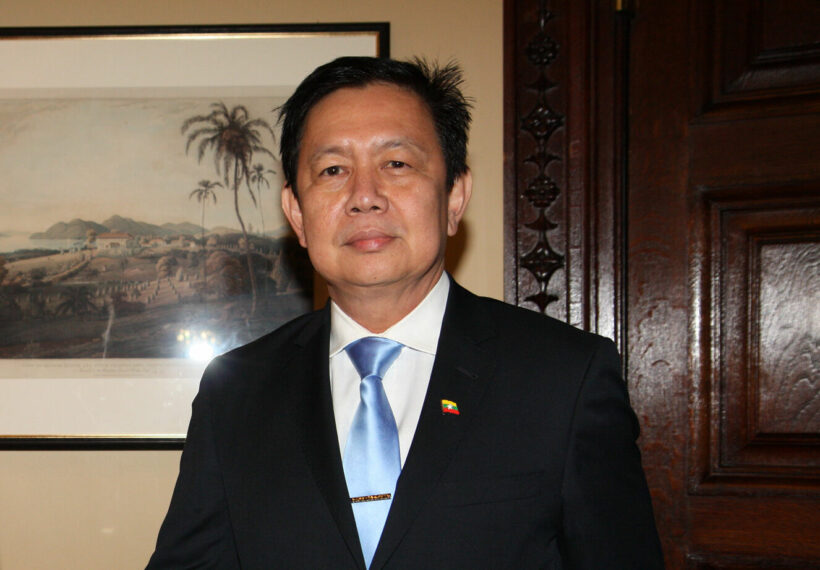 In London, the Myanmar Ambassador has been tossed from his own embassy, locked out because of his stance against the military junta in his country. The lockout occurred as a result of Kyaw Zwar Minn's breaking ranks with the Burmese military leadership and calling for the release of Aung San Suu Kyi, the civilian leader who was jailed when the military coup overran the country. Military leaders inside the London embassy are believed to be responsible for locking Ambassador Kyaw out of the embassy. The Burmese Ambassador had previously drawn praise by British foreign minister Dominic Raab for his courage in standing against the military coup, calling for the release of Suu Kyi and the elected President Win Myint and standing for pro-democracy causes. The United Kingdom have sanctioned the Burmese military and some of its business interests in response to the military coup and the crackdown on pro-democracy protesters, calling for a return of democratic rule to the conflicted country.
Speaking outside the embassy where police were waiting and guarding watchfully, Kyaw spoke with protesters saying he'd been locked out of his own building and that he was waiting to go back inside. He says he has been in touch with Britain's foreign ministry about the situation, but no action or formal statements have been made yet. He referred to it as a coup in the middle of London, referring to the fact that his building was now occupied by military leaders inside. It is believed that deputy ambassador Chit Win has taken control of the embassy with a military attaché and locked the building to their own diplomat.
The British foreign office has not commented yet on the incident, but the police did release a statement saying they're aware of the protest going on regarding the Burmese Ambassador and that police are present and watching but have not made any arrests or taken any action at this time.
SOURCE: Thai PBS World
Keep in contact with Thaiger by following our Facebook page.
Never miss out on future posts by following Thaiger.