A new generation of political voices are demanding to be heard
Saturday's pro-democracy rally is the largest street demonstration against the ruling Thai government since the May, 2014 military coup which brought General Prayut to power. The momentum for political change is coming from a new, younger generation, most who would have been just kids during the tumultuous Thaksin years and not even in high school when the military ousted the elected Yingluck government in 2014.
Over a 1,000 young Thais and pro-democracy alliances were part of the largely peaceful protest organised by Free Youth movement and the Student Union of Thailand. It was held at the Democracy Monument in Bangkok late on Saturday afternoon and lasted into the evening. Many observers were of the view that the turnout was larger than expected. Lockdown measures and social distancing have helped the government contain the spread of the virus, but it has retained emergency powers, which critics say it wields as a political weapon.
An emergency decree, partly designed to prevent groups from gathering over Covid-19 fears, gave police a premise to close down the protest. At one stage the Chief of the Bangkok Police even turned up to 'read the riot act' – in this case reminding attendees that they would be subject to arrest and possible imprisonment. But although the police presence was palpable, it wasn't intrusive and the protest went ahead under the watchful eye of the boys-in-brown. But there were plenty of photos and videos taken to identify those who attended the protest.
Adisorn, a student who had travelled all the way from Chiang Mai to attend the rally, said he wanted to see change and wanted an end to "dictatorship".
"We will give the government 2 weeks to consider our demands. If they do not dissolve parliament, then we will return."
Adisorn is likely to be disappointed with his demands but said he would keep returning and wasn't afraid of being arrested. He participated in a smaller rally when he arrived back in Chiang Mai yesterday.
"Stop intimidating people" was among 3 key demands at Saturday's protest. The other two were dissolving Parliament and writing a new Constitution.
Another protester had travelled from Rayong with the blessing of his mother.
"I have no fear, I signed a death warrant when I left Rayong to join today's protest.I told my mother don't worry about me and she said she supported my cause as it was for the good of the country."
23 year old Mike-Panupong Jatnork, a student from eastern Rayong province, told Nation Thailand that he'd protested against PM Prayut when he'd visited Rayong province last week to quell public outrage after a Covid-19-infected Egyptian aircrew was allowed by Thai authorities to freely roam around the city's shopping centres.
He says that the turning point was when the Constitutional Court disbanded the Future Forward Party last February in what's been seen as a political strategy to get rid of the popular political rival and the party's leader Thanathorn Juangroongruangkit.
"Independent organisations are not independent, as those running such organisations were picked by the previous military government."
Another accelerant to the large weekend turn out was the public outrage over the suspected "forced disappearance" of pro-democracy activist Wanchalearm Satsaksit who was living in exile in Cambodia in June. Then Tiwagorn Withiton, another activist in northeastern Khon Khaen province, was reportedly forced by authorities against his will to be admitted to Rajanagarindra Psychiatric Hospital on July 9 after he posted on his Facebook page his picture wearing a T-shirt with the words "losing faith in the monarchy".
The Prayut government is also being accused of using the emergency decree and other security laws to silence political voices, though Prayut denies the accusations. The decree is meant to finish at the end of July, after being extended just before the end of June. The Government say they won't use the 2 cases from last week – the Egyptian soldier and the 9 year old Sudanese girl – as reasons to extend the emergency decree again.
In the March election last year, which saw the rise of the now-defunkt Future Forward Party, represented a generational change from the 2 decades before of the Democrats v Pheu Thai party. The huge vote for the start-up party showed a generational change in voting patterns – a clear challenge to the political establishment of pro-army and pro-monarchy supporters.
From the ashes of the politically-barred Future Forward Party is the Move Forward Party which is standing for the issues the young protesters are rallying for – greater democracy, a new constitution, a cut in military spending and a toning down of Thailand's powerful Army.
With an economy in tatters, the protests come at a difficult time for the Prayut government. Now a new generation of Thais is demanding a say in their future and have little faith in the current political quasi-democracy to allow them to participate.
📱 Download our app on Android or iOS for instant updates on your mobile
📧 Subscribe to our daily email newsletter
👍 Like/Follow us on Facebook
🔔 Subscribe to or Join our YouTube channel for daily video updates
K-Pop's BTS launching pop-up in Bangkok May 1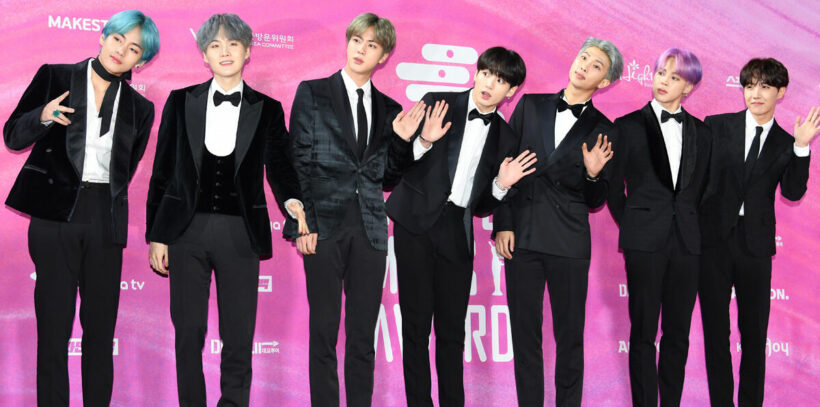 Thai BTS fans are celebrating as the first official BTS pop-up in Thailand is set to open in Bangkok on May 1. The world-famous K-Pop group will launch the Map of the Soul pop-up at EmQuartier in Bangkok. Until now, Thai fans, or ARMY as they are known, have waited while pop-ups shops were launched around the world. The exhibit will be open from May 1 to July 25 and access will only be available by pre-registration online, which opens tomorrow.
ARMYs worldwide were devastated when Covid-19 forced the postponement of BTS's "Map of the Soul" world tour, but the band, famous for their appreciation and interaction with their fans – they hold the Guinness World Record for most Twitter engagement! – have worked to find ways to raise fan morale during the pandemic. They released the album BE with a Grammy-nominated single "Dynamite" and launched these pop-up events where Bangkok ARMYs can pose in front of BTS music video backdrops and shop for official BTS merchandise.
Tickets purchased online will reserve fans a 1 hour visit to the pop-up on a certain date and time slot. Reservations for each week will open on the Friday previous for booking of the event on the M Floor of The EmQuartier. Bookings must arrive 10-15 minutes early and be verified by mobile phone OTP, after which fans will receive a wristband and queue for safe entry.
Strict Covid-19 safety measures will be in place, limiting the number of entries at a time, requiring social distancing and masks, and offering hand sanitiser when entering and exiting.
BTS, the 7-member South Korean boy band formed in 2011 debuted in 2013 and became one of the biggest bands in the world holding 18 Guinness World Records, appearing frequently in Time magazine influence lists, and setting music records on charts around the world. They've sold 20 million albums and equalled The Beatles' record for reaching 4 number 1 albums in the US within one year.
It was estimated their sales account for about the same of South Korea's entire GDP as Korean Air, being the reason to visit cited by 1 in every 13 tourists, and over 40% of all music sales in the country along with 25% of American K-Pop sales, having the top-selling worldwide physical album of 2020.
BTS have addressed the UN and their endorsements have caused companies and organisations to experience huge jumps in income, including multiple charities they have raised millions for. Their charitable work, devotion to fans, and addressing of difficult topics in their music such as mental health, loss, bullying, individualism and other social commentary have earned BTS praise as more than just your average boy band. Huge turnout is expected for the Bangkok opening of the BTS Map of the Soul pop-up at the EmQuartier next month.
SOURCE: The Smart Local
📱 Download our app on Android or iOS for instant updates on your mobile
📧 Subscribe to our daily email newsletter
👍 Like/Follow us on Facebook
🔔 Subscribe to or Join our YouTube channel for daily video updates
Covid UPDATE: 1,470 new Covid-19 infections, 7 deaths, provincial totals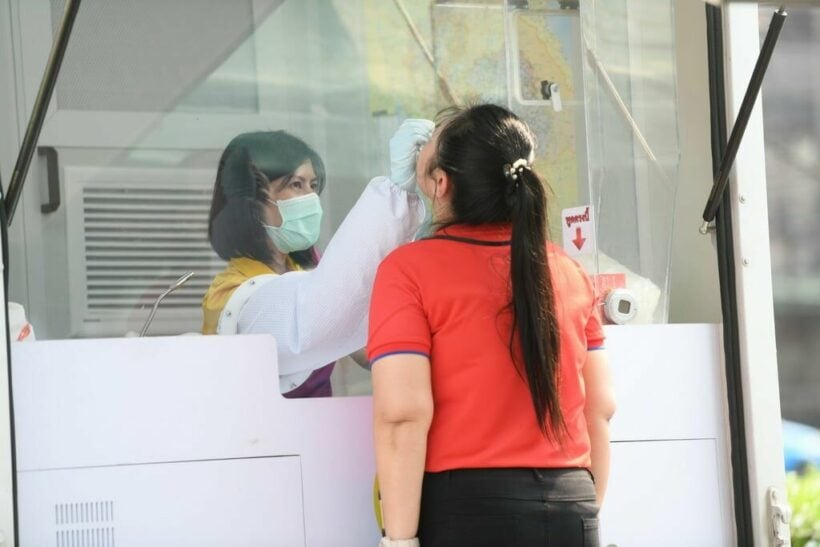 1,470 new Covid-19 infections and 7 deaths were reported today by the CCSA. 446 new cases are in Bangkok which remains the hotzone of new infections, although the latest outbreak has now spread to most Thai provinces. Out of the 7 deaths, one was a 24 year old Thai woman with a history of visiting an entertainment venue in the southern province Surat Thani where other Covid-19 infections were reported.
The young woman's death is a rare case as the vast majority of Covid-related deaths in Thailand are the elderly or older adults with pre-existing conditions. Health officials say the woman suffered from obesity and died 3 days after testing positive for the virus. At present, there are 18,148 patients in state care… 14,555 in hospitals and 3,593 in field hospitals.
Since the start of the pandemic last year, the CCSA has reported a total of 48,113 Covid-19 infections and 117 coronavirus-related deaths.
The other Covid-related fatalities include…
68 year old Thai woman with pre-existing conditions of asthma
83 year old man from Bangkok with pre-existing conditions of high blood pressure
80 year old woman with pre-existing conditions of diabetes
45 year old woman in Bangkok with high blood pressure
59 year old man in Bangkok with pre-existing conditions of diabetes
86 year old man in Bangkok with pre-existing conditions of heart disease
Here are the provincial totals for today, as published by the NBT…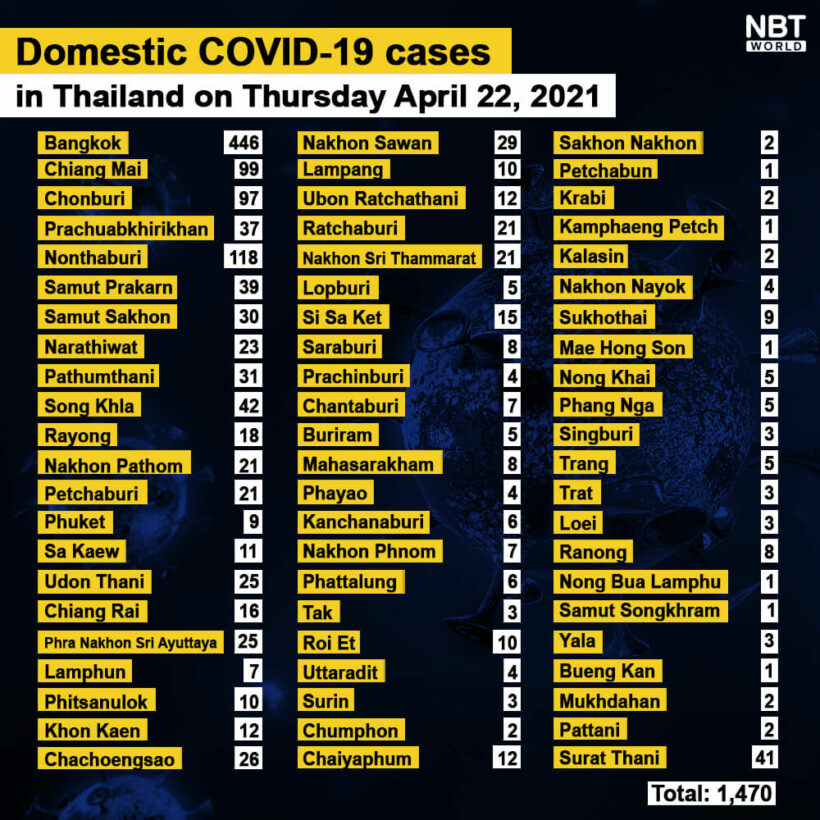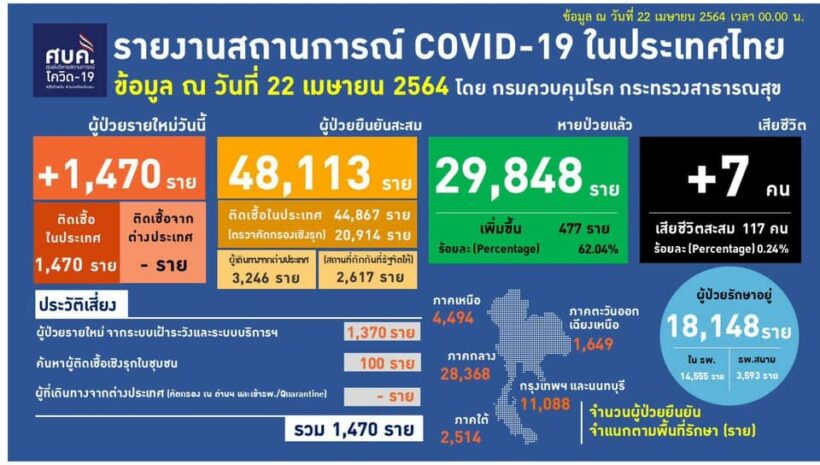 SOURCE: CCSA | Pattaya News | Nation Thailand
📱 Download our app on Android or iOS for instant updates on your mobile
📧 Subscribe to our daily email newsletter
👍 Like/Follow us on Facebook
🔔 Subscribe to or Join our YouTube channel for daily video updates
Police officer infected with Covid-19 commits suicide at hospital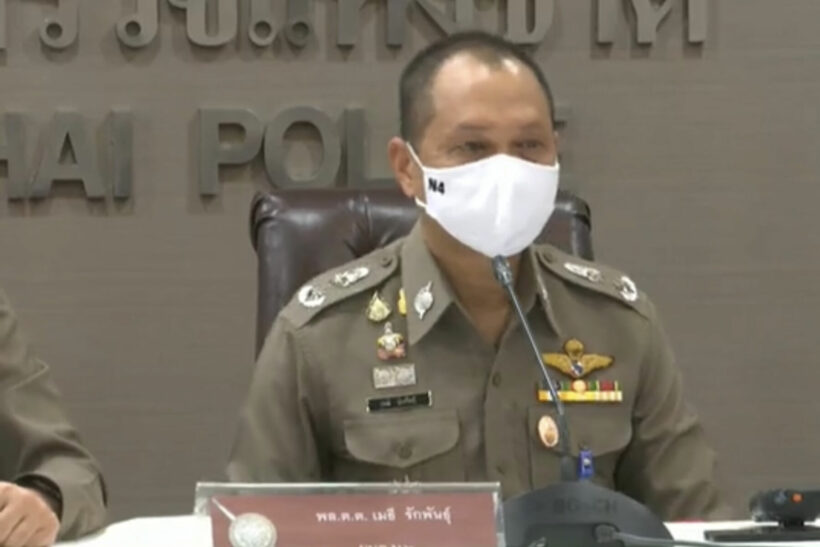 A police officer infected with Covid-19 killed himself yesterday at a Bangkok hospital. The Royal Thai Police spokesperson says 59 year old Boonchu Panklin committed suicide due to stress after testing positive for the virus.
The railway police deputy inspector was also diagnosed with diabetes and hypertension. He tested positive for Covid-19 after coming in contact with another patient. At first, Boonchu was asymptomatic and was admitted to a field hospital on Sunday.
The next day, he had difficulty breathing and his blood oxygen levels were low. He was transferred to another building. A police spokesperson has the medical staff did not know about the officer's mental health issues. On Tuesday, he hung himself in the hospital bathroom. After numerous calls to Boonchu's phone went unanswered, hospital staff looked for the officer and found him by the toilet with a belt tied around his neck.
The officer's family needed to quarantine after he tested positive for the virus and the chief of the Pathumwan police station, Pansa Amarapitak, says the officer felt guilty for putting his mother, wife and child at risk of infection.
Anyone in Thailand who feels depressed, lonely or suicidal can call the Samaritans of Thailand: 02-713-6793 for Thai and 02-713-6790 for English.
📱 Download our app on Android or iOS for instant updates on your mobile
📧 Subscribe to our daily email newsletter
👍 Like/Follow us on Facebook
🔔 Subscribe to or Join our YouTube channel for daily video updates