75 Thai brands will stop using plastic bags next year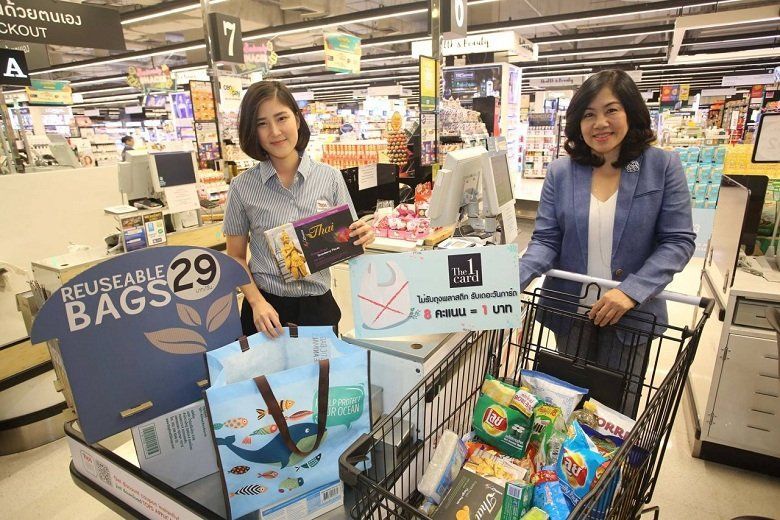 "Bangkokians, alone, use 80 million plastic bags daily."
Seventy-five brands and their channels under the Thai Retailers Association have announced they will stop handing out plastic bags in 2020 – a contribution to reduce the number of plastic bags used in Thailand by around 20%.
Of the 45 billion plastic bags used each year in Thailand, 18 billion, or 40%, are used by local markets and street vendors. Another 13.5 billion, 30%, are used by shops, and 30% by department stores and supermarkets. Bangkokians, alone, use 80 million plastic bags daily.
The president of the association, Worawut Oonjai said 75 brands under its umbrella signed an agreement last year to stop handing out plastic bags on the fourth day of each month.
From December 4, 2018 until August 31 this year, these shops and chains used reward points to encourage customers to bring their own reusable bags. The result was a reduction of 2 billion plastic bags, a 4.6% decrease.
But talks in November with department stores, convenience stores and retailers led the association to introduce the "Every Day Say No to Plastic Bags" campaign, where all its members will stop providing the bags.
Worwut believes this will be moreeffective than the government's announced plan to completely eliminate plastic bags by 2028.
SOURCE: The Nation
Keep in contact with The Thaiger by following our
Facebook page
.
Government hoping to turbo-charge Thai new car sales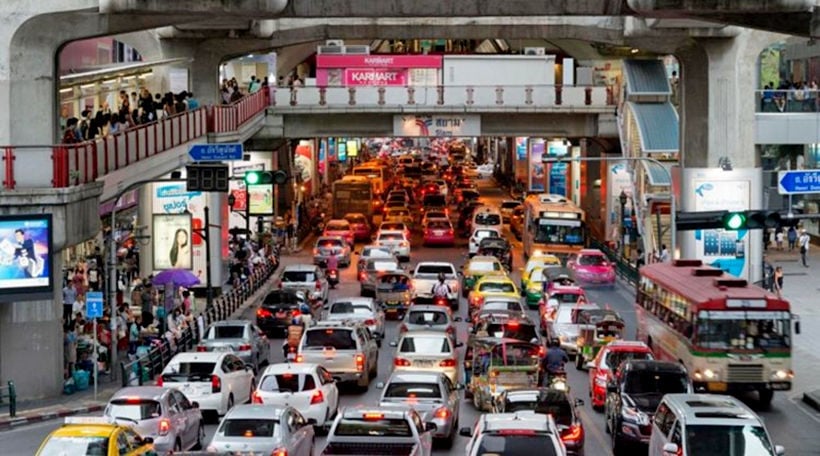 A number of proposals are being looked at by The Excise Department in a bid to convince Thai citizens to purchase new vehicles rather than going down the used car route.
The Nation reports that some cost-reducing incentives are being considered, with the aim of cutting the number of polluting vehicles on Thailand's roads, with The Excise Department planning talks with the relevant government agencies and private sector on December 16.
The President of the Federation of Thai Industries (FTI)'s Automotive Industry Club, says the current car market and its associated environmental problems is being looked at, with an increase in PM2.5 particles from some older cars posing serious concern.
"It was proposed that auto components, such as car batteries, be added to the draft management plan for electrical appliances and electronic devices. Cars in our country are expensive, so consumers tend to use old cars for a long time. The department suggested that they should launch incentive measures to encourage people to change cars."
It's understood that talks will focus on the cost-saving incentives that could be introduced to make purchasing a new vehicle more affordable. Many other countries have adopted similar measures in the past, notably Barack Obama's 2009 "Cash for Clunkers" campaign, launched to boost the automotive industry in the US.
SOURCE: The Nation
Keep in contact with The Thaiger by following our
Facebook page
.
Calls for Government to take shark fin soup off the menu at official functions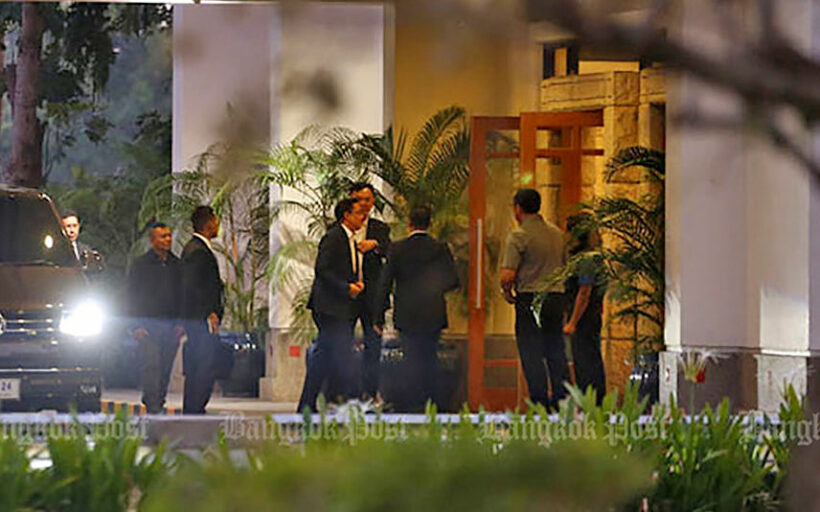 PHOTO: Government members arrive at the Rajpruek Club on Tuesday night for dinner including shark-fin soup – Pornprom Satrabhaya/Bangkok Post
Shark Fin-Gate has riled plenty of activists and opened up an environmental can of worms.
An environmental foundation is calling on the Government to stop serving shark fin soup at its functions, after it was revealed that the dish had been served at a government dinner earlier this week. See story HERE.
Thai PBS World reports that The Seub Nakhasathien Foundation is now asking the Government to review various projects they claim could have serious implications for the environment.
The organisation has sent a letter to the PM Prayut Chan-o-cha, saying the serving of shark fin soup at a government dinner was clear evidence of the indifference felt by officials about environmental issues, and proof of their insensitivity to protecting the country's natural resources. The infamous dinner on Tuesday night was held the day before Thai Environment Day.
Using data from a report published in the Marine Policy Scientific Journal, the foundation says about 100 million sharks are killed in a horrific manner each year for their fins. It calls on the government to issue an order to all state agencies to take shark fin soup off the menu at all official get-togethers and to lead by example for the rest of the country.
It's also asking for a review into some other projects it has serious concerns about. The group say that a project to divert water from one reservoir in western Thailand to another will seriously impact the Salak Phra wildlife sanctuary in Kanchanaburi, decimating its flora and fauna. They are calling on the government to change the route of the water diversion in order to protect the sanctuary.
In addition, they say a deep-sea port project in Pak Bara, southern Thailand, will have negative consequences for the Petra marine park, with the additional traffic and activity caused by the project affecting the park's marine ecosystem and the local tourism industry.
Also in the letter are calls for a delay to Bangkok's Chao Phraya riverside promenade project, saying the development will ruin the famous river's cultural and historical identity. They add that a sea walls project run by the government has been shown to be a futile attempt at stopping coastal erosion.
SOURCE: Thai PBS World
Keep in contact with The Thaiger by following our
Facebook page
.
23rd dead dugong found off Krabi for 2019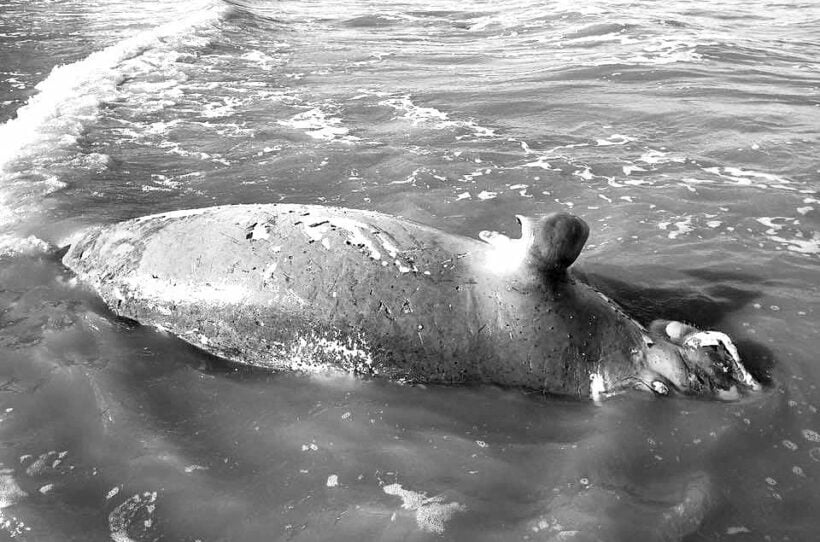 PHOTOS: Thon Thamrongnawasawat
Dr. Thon Thamrongnawasawat, marine biologist and academic, has posted about the region's 23rd dugong found dead this year.
The dugong was 2.7 metre long and 51 centimetres wide. The dugong's body parts were still intact and there was no trace of physical attack or damage.
The dugong body was found in Moo 1, Ban Hua Laem, Koh Lanta Yai sub-district, Krabi. It was found by Moo Koh Lanta National Park Officers and the body was sent to Andaman Marine Biological Cantre for a full autopsy.
Dr. Thon mentioned that this year has seen the highest number of dead dugongs in the Andaman region, from Trang to Phang Nga. There have been 23 dead dugongs in Thailand over the year and it's estimated that there are about 250 dugongs across the country.
"So, the number of dead dugong this year is almost 10% of the dugong population, which is concerning."
"Looking into the specific areas – Krabi, Trang, and Phang Nga Bay – there are about 200 dugongs and about 21 of them have died, which is more than 10% and places the local species at high risk. Uusually, it should be about 5%, number at which the repopulation can take place naturally."
"The solution shall still be pushing forward the Mariam Project, which has been approved by the National Marine Committee, to get approval of the cabinet in order to make the project work most effectively and I wish this dugong is the last dead dugong of this year."
"We have lost so many of them already this year."
SOURCE: Facebook/Thon Thamrongnawasawat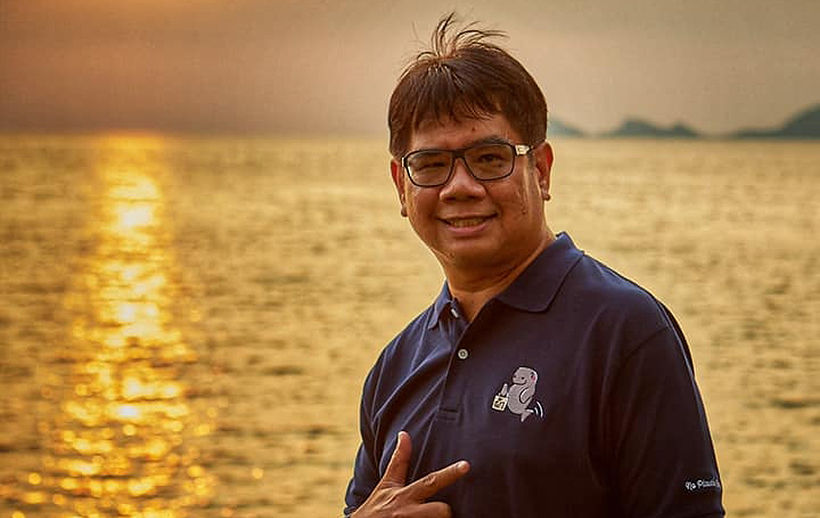 Keep in contact with The Thaiger by following our
Facebook page
.