Phuket foreigners called out again over "ignoring" Covid rules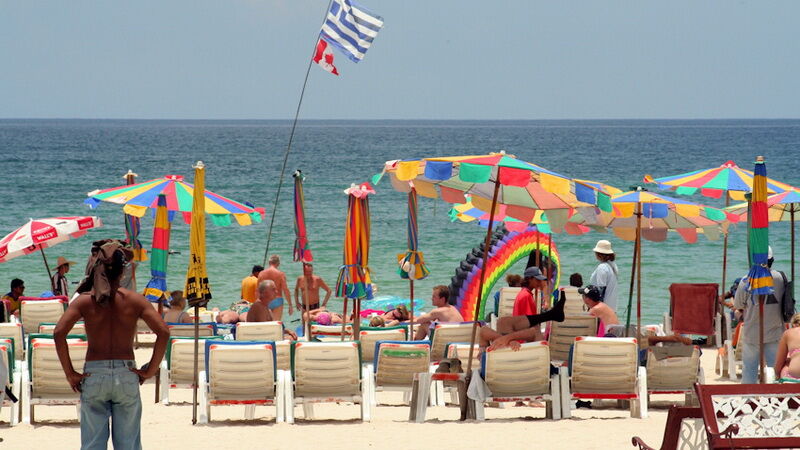 Phuket's foreigners are being called out again over their alleged failures to comply with Covid-19 safety measures. A meeting comprised of high-ranking Phuket officials, and a majority of consuls and foreign government representatives decided that those who are not being "socially responsible" will face legal actions, with the most intransigent being kicked out of Thailand.
The meeting yesterday was all about discussing ways to prevent the spread of the virus for foreign tourists living in Phuket. 14 consul representatives were at the meeting, including these…
UK
Russia
France
Netherlands
Norway
Kazakhstan
Luxembourg
South Korea
Chile
Nepal
Switzerland
Mexico
Australia
Norway
According to the meeting's report, participants were given the opportunity to express their opinions and make recommendations surrounding the Covid-19 epidemic. The report included this wording…
"However, if the investigation of the disease by the Phuket Provincial Public Health Office finds that you (foreigners) who are at high risk, or have tested positive for Covid-19, you (foreigners) must be socially responsible by preparing for treatment in strict accordance with the place set by the Public Health Office, which is this standard. The same standard as Thai citizens living in Phuket Province."
"If you (foreigners) do not comply, there will be legal penalties and affect your consideration for permission to stay in the Kingdom."
The report did not include any statements by the consuls on the message, but did note that the Honorary Consul of the UK proposed asking the provincial government to allocate quota vaccination doses against Covid-19 for foreigners living in Phuket and to clarify how long it would be before foreigners could receive the Covid-19 vaccine.
Watch Tim Newton's editorial about foreigners wearing face masks…
Officials confirmed yesterday that expats in Phuket will be included and receive Covid-19 vaccines as part of the Thai government's vaccination scheme. Dr. Chalermpong of Vachira Phuket Hospital, made the announcement and said the first 100,000 doses are earmarked for registered residents and people from other provinces that work in tourism, but the following batch will be open to other industries as well as foreigners. Chalermpong confirmed that eligibility for inoculation will be wide.
The Honorary Consul of Norway asked provincial officials to prepare information published on a central website for the convenience and speed of extraction of information to be used in public relations. The Dutch honorary consul, Seven Smulders, asked the provincial authorities to update the progress of Phuket's Covid situation in English-language media.
Phuket government officials have recently threatened to strictly enforce the 20,000 baht face mask fine and contact consular officials for foreigners that refuse to mask up. The vice governor of Phuket has issued a stern warning that all people are required to wear face masks in public at all times.
But foreigners aren't the only ones who are being criticised for not wearing masks. Thailand's own PM was fined 6,000 baht recently for failing to wear a mask at a Cabinet meeting at the Government House by the Bangkok Governor. And, now, 3 Government House workers have contracted Covid-19.
However, no explanation has been provided as to what inspired the Phuket Immigration Office to start heavily emphasising the need for people to follow Covid prevention measures, other than the rising number of infections.
Yesterday was the first time the Phuket Immigration Office delivered a warning to foreigners in Phuket that they may have their stay in the country cut short if they are caught not following the Covid prevention measures. The meeting noted that there are currently approximately 11,000 foreigners living in Phuket.
SOURCE: The Phuket News
Want more from the Thaiger family?
📱 Download our app on Android or iOS for instant updates on your mobile
📧 Subscribe to our daily email newsletter
👍 Like/Follow us on Facebook
🔔 Subscribe to or Join our YouTube channel for daily video updates
Pineapple defamation case finally dismissed for activist Andy Hall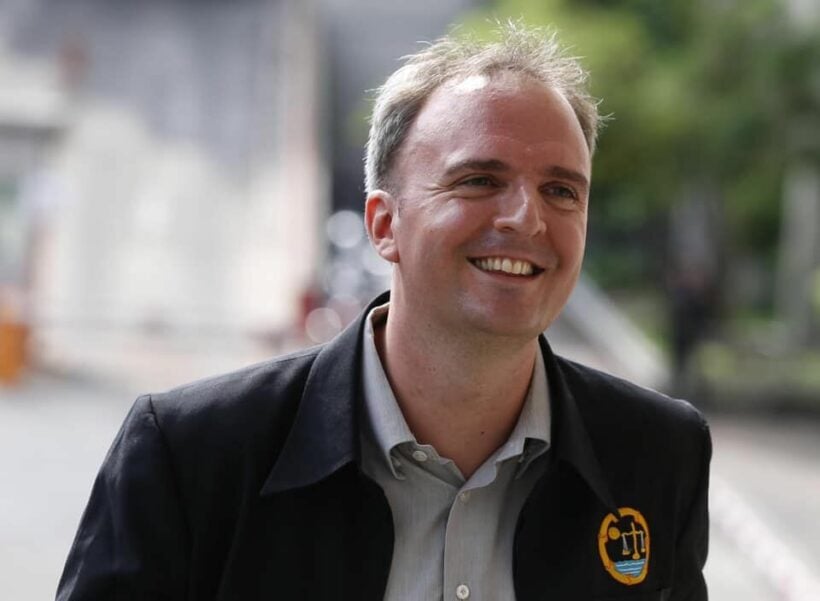 After fighting multiple defamation charges for nearly 10 years, British activist Andy Hall has been finally cleared of the last pending charge. Hall had lived for 12 years in Thailand before leaving in 2016 after fighting charges brought by the pineapple company Natural Fruit in Prachuap Khiri Khan when he had reported on their poor work conditions.
In 2012, Hall contributed to a report about these bad working conditions, child labour, and low wages at a local factory in Pranburi of the Natural Fruit company. Hall was originally found guilty of criminal defamation in 2016 and was given a suspended three-year prison sentence. Last June that conviction was overturned. Natural fruit then filed a 300 million baht civil defamation case but that was dropped last year before reaching trial.
The final case was a separate defamation charge stemming from a 2013 Al Jazeera interview that Hall had given. The Supreme Court overturned a lower Court's ruling that Hall should pay 10 million baht in compensation charges. The Supreme Court dismissed the case after concluding that Hall's criticisms were fair and that his reporting was honest and therefore the company did not deserve any financial compensation.
While Natural Fruit denied Hall's original allegations of poor working conditions, the courts ruled that his interview was justified. In Thailand, defamation laws are strong and strict. Many human rights activists criticise these laws for allowing big businesses to silence activist and investigators with heavy-handed defamation cases.
Hall made a statement declaring that this dismissal of the last defamation charge was a relief but not a victory. He said he never had any intention of doing any damage to any legitimate business practices, and legal harassment for nearly a decade had affected his work, his family, and himself.
That relief was long-awaited as it turns out the Supreme Court decision Hall received yesterday about this final defamation case had actually been ruled by the courts nearly a year ago in June 2020. The official declaration was severely delayed in seeing the light of day because of delays and backups due to Covid-19.
SOURCE: Bangkok Post
Want more from the Thaiger family?
📱 Download our app on Android or iOS for instant updates on your mobile
📧 Subscribe to our daily email newsletter
👍 Like/Follow us on Facebook
🔔 Subscribe to or Join our YouTube channel for daily video updates
Can foreigners get vaccines in Thailand? | VIDEO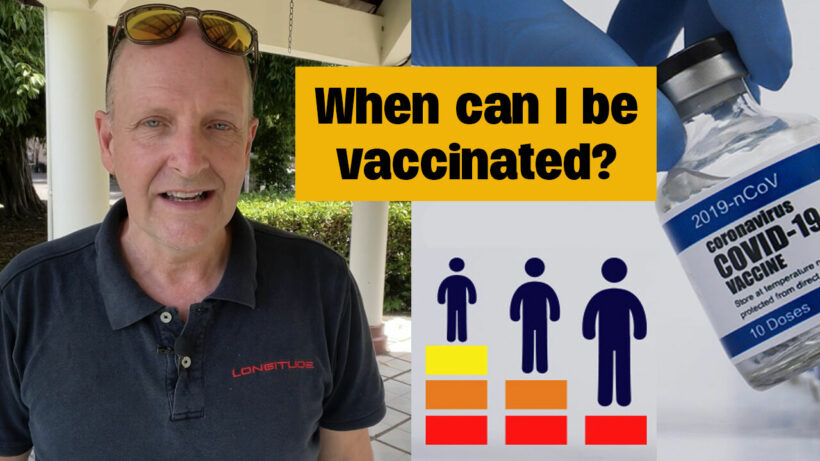 There is a lot of confusion about the vaccination of foreigners in Thailand. Tim Newton tries to paint the current picture for you. Thailand reaching a 70% level of vaccination, I think is more wishful thinking than anything else. Even in the US it appears very unlikely they will be able to reach the 70% immunisation level. In some states they're now offering free beers and other inducements to get people to come in for a free vaccine.
In Thailand you can add additional layer of superstitions, religious convictions, local conspiracy theories and just general distrust of the government to the hard rump of anti-vaxxers. Poll after poll shows that there is a chunk of Thais that just won't get vaccinated… for whatever reason. There is obviously a lot of confusion surrounding foreigners trying to get some clarity about when they can expect to be vaccinated.
There also appears to be a small exodus of foreigners who are just fed up with the vaccination vassilation in Thailand and are heading back to their home countries to source a free vaccine.
Want more from the Thaiger family?
📱 Download our app on Android or iOS for instant updates on your mobile
📧 Subscribe to our daily email newsletter
👍 Like/Follow us on Facebook
🔔 Subscribe to or Join our YouTube channel for daily video updates
Foreigners can register for vaccination next month (next week for some on Phuket)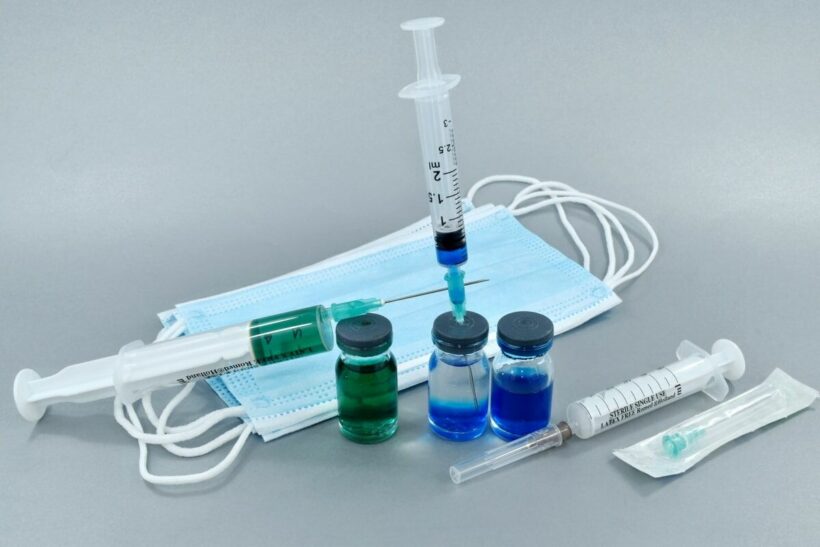 But when they will actually be vaccinated remains up in the air. While a Public Health Ministry spokesperson declared just days ago that Covid-19 vaccines were reserved for Thais, not expats, the government now says that statement was taken out of context.
Yesterday, Opas Kankawinpong from the Disease Control Department confirmed that foreigners living in Thailand would also be vaccinated.
"Anyone living in Thailand, be they Thai or foreign, will be able to get the vaccine if they want it. No one is safe until everyone is safe."
Opas went on to say that the goal of herd immunity means vaccinating at least 70% of those living here – both Thai and foreign. He says there is an estimated 3 million foreign nationals living in the Kingdom long-term, pointing out that a significant proportion of the migrant worker population in Samut Sakhon has now been vaccinated. The central province was the epicentre of a second wave of infections in December, centred around its fish markets and factories.
According to the Bangkok Post, Opas then went on to say foreigners who want to be vaccinated can contact their embassy. However, judging by the comments on social media, no foreigner who has tried this has had any success. Both the British and Australian embassies have told their citizens that they are covered under Thailand's vaccination rollout – and that's that.
Opas says priority for foreigners will be accorded in the same way as it is for Thais. The eldery and at-risk, as well as those living in high-risk areas and people with underlying conditions, will be first in line. Inoculation is expected to be carried out using the locally-produced AstraZeneca vaccine.
Meanwhile, Pensom Lertsithichai from the Foreign Ministry says that from next month, foreigners should be able to register to be vaccinated.
"The ministry is trying their best to help foreigners, so they can either use the mobile app or contact hospitals directly and register to be vaccinated."
Phuket is a step ahead, with the Phuket News confirming that foreigners working on the southern island can register to be vaccinated from next Tuesday. However, they must be in possession of a valid work permit and have their employer register them on the "Phuket Must Win" website.
Phuket expats without a work permit will be included in the following phase. The island is in a race to vaccinate 70% of its population in order to re-open to vaccinated international tourists from July.
SOURCE: Bangkok Post | The Phuket News
Want more from the Thaiger family?
📱 Download our app on Android or iOS for instant updates on your mobile
📧 Subscribe to our daily email newsletter
👍 Like/Follow us on Facebook
🔔 Subscribe to or Join our YouTube channel for daily video updates