Another leatherback sea turtle lays eggs in Phang Nga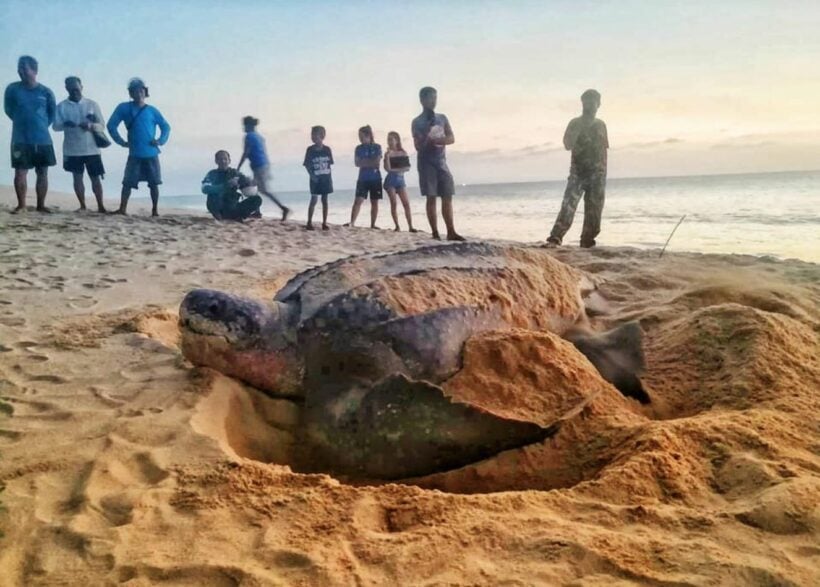 Today (November 27), Dr. Thon Thamrongnawasawat posted on his Facebook about a positive update on the leatherback sea turtle eggs at Thai Mueang Beach in Phang Nga, as it seems a new mother turtle just laid eggs on the beach and the spot is quite close along the coast to the previous one.
Dr. Thon said that the first mother turtle was 204 cm wide and 2 metres long and its chest was 52 cm wide. This time, even though they couldn't find the turtle itself, they believe it to be 150 cm wide with a chest approximately 40 cm wide, based on the traces found in the sand.
He said that to prove if the second trace definitely comes from the new turtle, they will have to wait until the first mother turtle comes back to lay more eggs, which will predictably happen in a few days.
This time, the eggs were laid 20 kilometres south of the first batch. The first group of eggs was removed to the Khao Lampi – Haad Thai Mueang National Park area as the eggs were laid too close to the tide (20 metres). But, the second batch will be kept at the original position the mother laid them as the eggs were laid during the night above the tide line and in a safe area.
The team of the Department of National Parks, Wildlife and Plant Conservation, as well as officials from the Department of Marine and Coastal Resources, and local people, have already built a fence to protect the new eggs on the beach.
The DMCR also installed a live camera to keep an eye on the eggs 24/7.
Dr. Thon said that if this is really a second mother turtle, there is a chance that there will be up to 6 batches of eggs this time. Earlier, on November 17, local people found the 2 metre long leatherback sea turtle at Thai Mueang Beach. The mother turtle laid its 104 eggs in a 72 cm deep hole and there were 85 healthy eggs with only 19 empty eggs.
Dr. Thon also asks anyone that sees a turtle coming on the beach to lay eggs, not to go near it or take picture too close to it, especially when it's still moving up to the sand because the turtle would hesitate and may return into the sea right away.
"Also, do not put a flash light on the turtle, do not touch it and do not let any pet/animal get near it. When seeing a turtle or a turtle trace, please contact the DMCR or the national park office in the area immediately.
SOURCE: DMCR, Department of National Parks, Wildlife and Plant Conservation (DNP) and Facebook Thon Thamrongnawasawat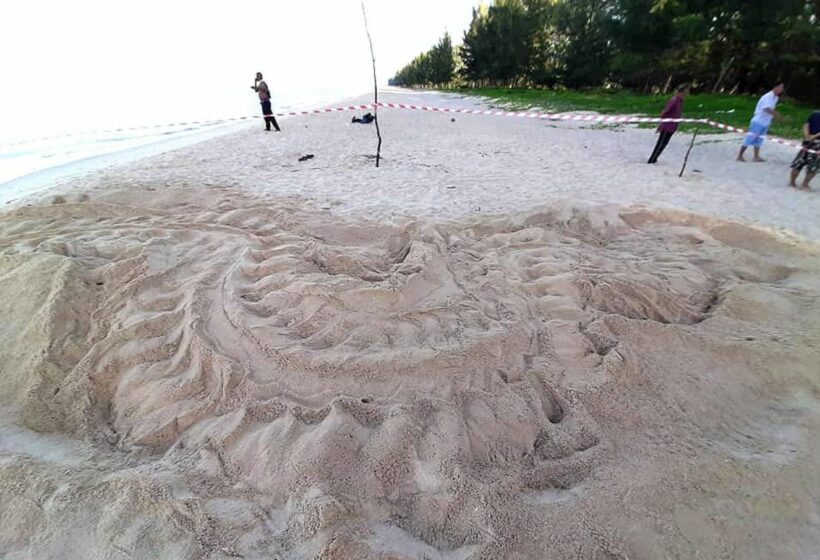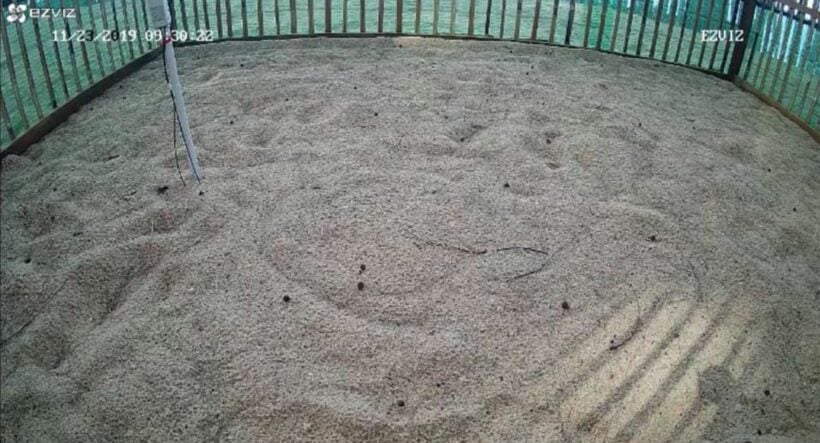 Keep in contact with The Thaiger by following our
Facebook page
.
Government nominates Tham Luang park for ASEAN heritage ranking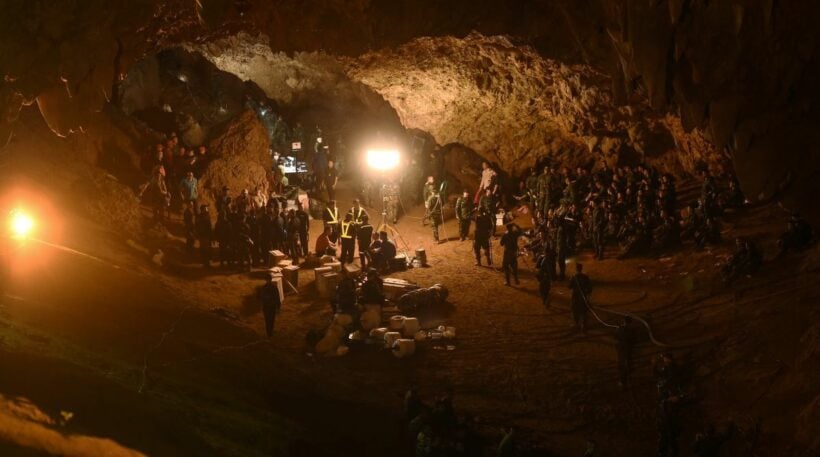 The Thai government has nominated Tham Luang Forest Park in the northern province of Chiang Rai for ASEAN heritage status. The park made headline news around the world when 13 young boys and their football coach became trapped in Tham Luang cave following flooding.
Today marks two years to the day that all 14 were found alive by a team of volunteer divers from the UK and Thailand. At that stage, they had been missing for 9 days. Such were the complexities involved in getting them out, they would spend a total of 17 days in the cave. Their story became headline news, with the world anxiously watching a dramatic rescue that unfolded over the course of 3 days.
Tham Luang Forest Park is now going through the process of becoming a national park, and, following a proposal by Thailand's Natural Resources and Environment Ministry, has been nominated for ASEAN heritage status. Khao Sok National Park, in southern Thailand, has also been nominated. The ranking would boost the profiles of both parks, which it's hoped would lead to an increase in funding for conservation projects. It's understood several endangered species can be found within Tham Luang Forest Park, which is also surrounded by 10 ethnic groups, including the Tai-Yai and Akha peoples.
There are currently 6 parks with ASEAN heritage status in Thailand.
SOURCE: Coconuts
Keep in contact with The Thaiger by following our
Facebook page
.
International charity exposes Thailand's abuse of elephants for tourist trade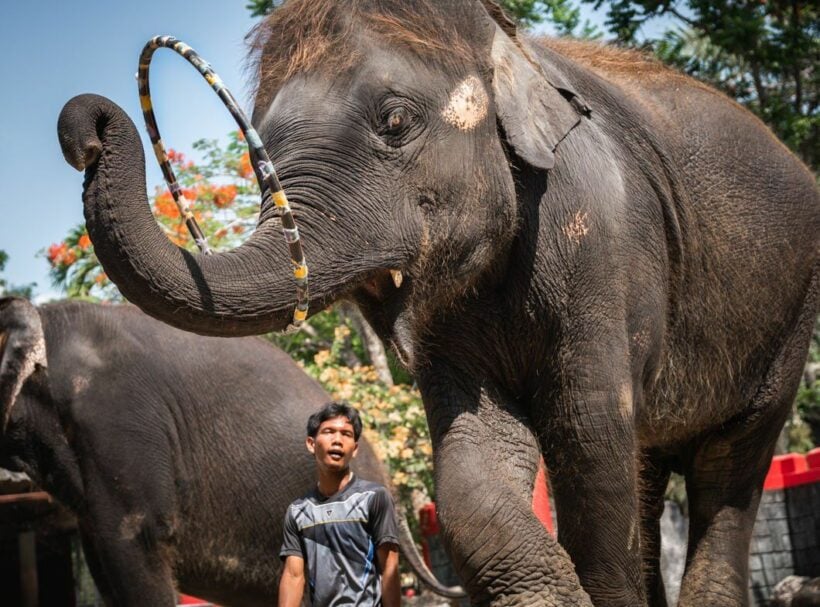 The international non-profit organisation, World Animal Protection, has released distressing video footage that blows the lid open on the cruelty involved in the use of Thai elephants for the tourist trade. The footage, secretly filmed at several unnamed camps over two years, shows how elephants are beaten into submission so they will perform tricks for tourists.
The training begins when baby elephants are forcibly taken from visibly distraught mothers, who never see them again. In one instance, the footage shows one female elephant, Gintaala, who has had each of her four calves taken from her one by one. Roatchana Sungthong, the World Animal Protection's country manager, says such forced separation is cruel.
"Elephants, they are together. They walk in herds and they look after each other. So, doing things like that is very inhumane."
The baby elephants are transported to camps where they are chained up in isolation and undergo physical and mental abuse on a daily basis. The charity says such practices are intended to break an elephant's spirit to the point of total submission, where it will agree to spin hoops with its trunk, painting on canvas, or walking on its hind legs – all typical of the tricks performed for tourists at "elephant shows" around the country.
The practice of breaking the elephant's spirit is known as the "crush" (phajaan, in Thai) and involves forcing them to walk with chained legs, hitting them with bull-hooks, and taking them onto busy highways to instill fear and submission. The charity has collected footage of 8 elephants being put through this training at various camps.
Speaking to Reuters, Thailand's environment minister, Varawut Silpa-archa, says such practices will not be tolerated. He adds that if the footage is real, action will be taken, urging anyone with information to come forward. Meanwhile, the owner of one elephant camp north of Bangkok, dismisses the footage as "staged."
"Those video clips are fake, and it was a setup. Who would do such things? To me, there is no reason to do that."
World Animal Protection insists, however, that the footage is real and not a set-up.
SOURCE: Reuters
Keep in contact with The Thaiger by following our
Facebook page
.
Phuket's Sirinat National Park to open again from Wednesday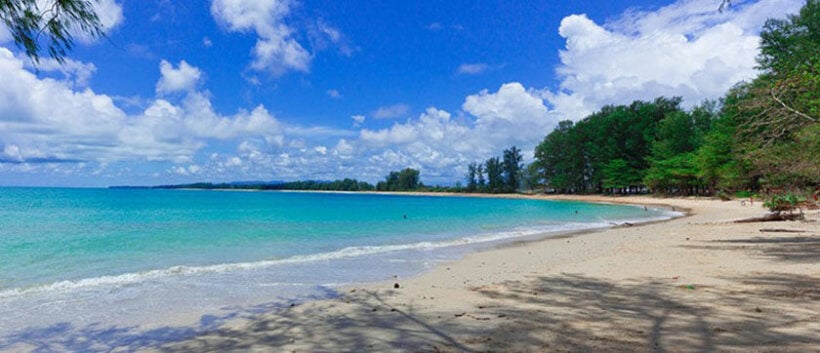 Sirinat National Park, along the west coast of the north end of Phuket, is set to re-open on Wednesday, according to the province's deputy governor, Wongsakorn Numchukan. It follows the re-opening of other national parks around the country 2 weeks ago after a 2 month shutdown initiated to curb the spread of the Covid-19 virus. And as with re-openings elsewhere, Deputy Phuket Governor Wongsakorn says there are some new rules visitors will need to be aware of.
"This Wednesday, July 1, the park will reopen after more than two months of being closed. It will adjust its policies to serve tourism in this new normal era and to prevent Covid-19 from spreading. To maintain social distancing, only 560 tourists will be allowed in at a time."
A report in Nation Thailand today says visitors can book in advance, using the QueQ app, or purchase tickets on arrival. Wongsakorn says officials predict 70% of people will book online ahead of visiting. He adds that everyone will be required to wear face masks and will need to be health screened prior to entry. They will also be required to check in and out using the Thai Chana contact-tracing platform.
"All visitors must follow measures suggested by the Centre for Covid-19 Situation Administration, such as wearing face masks at all times, going through screening checkpoints with thermal scanners and washing their hands regularly. Most importantly, they must check in and check out using the Thai Chana application to get alerted if a new case is discovered."
The park was renamed Sirinat National Park in 1992, having formerly been known as Nai Yang National Park, and is renowned for its beautiful beaches and mangrove forests, with coral reefs popular with snorkelers about 1,000 metres offshore.
SOURCE: Nation Thailand
Keep in contact with The Thaiger by following our
Facebook page
.