Thai government to postpone tax increase on cheap cigarettes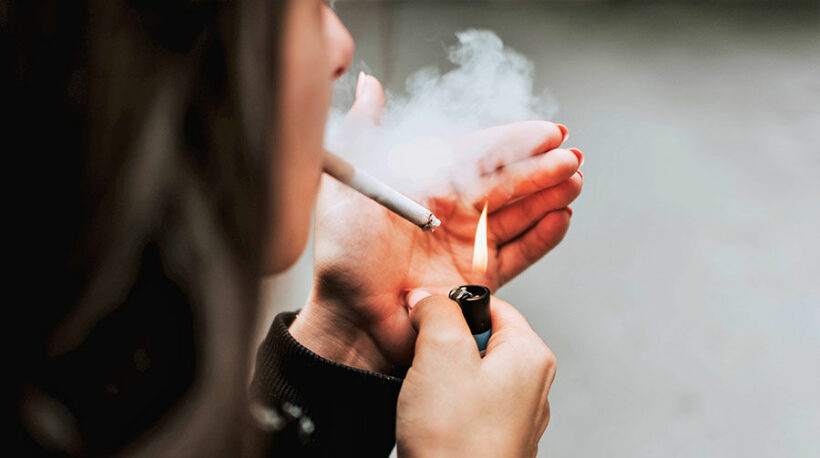 The Thai government is expected to delay a planned tax increase on cheap cigarettes, as well as agreeing a moratorium on excise duties for entertainment and sporting venues, provided they don't lay off any staff. Cigarettes costing less than 60 baht a pack were expected to see a tax hike of between 20-40% in October, but this is now being postponed until next year, in a bid to help business owners and tobacco farmers.
Some nightlife and sporting venues could also get some relief, with the government saying they will be exempt from tax payments through to September. This is expected to include bars, pubs, soapy massage parlours, horseracing venues and golf courses. However, only businesses who have not laid off any of their staff will qualify for the measure, which is mostly aimed at alleviating the duties many have paid for alcohol.
SOURCE: Coconuts
Keep in contact with The Thaiger by following our Facebook page.
Never miss out on future posts by following The Thaiger.
Thailand's passenger car sales drop by over 44% year-on-year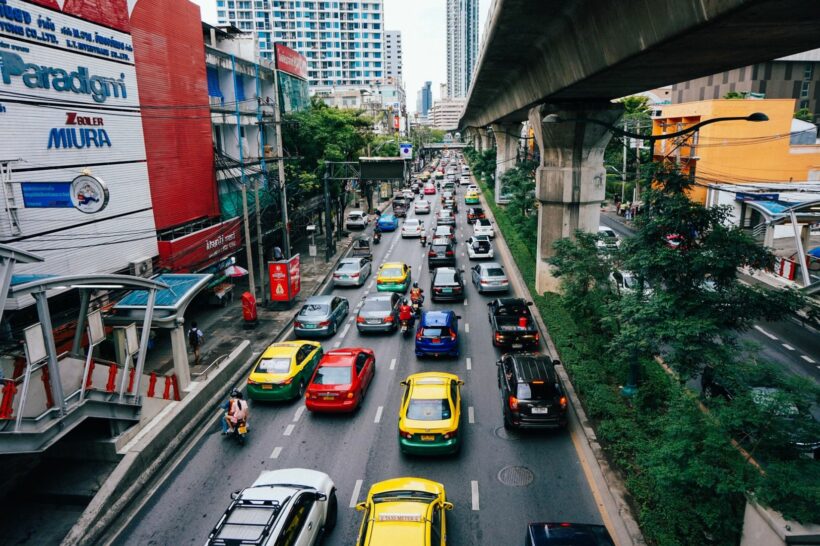 Thailand's domestic car sales dropped by over 21% last month, with passenger car sales plummeting by over 44% year-on-year. The Bangkok Post reports that the resurgence of the Covid-19 virus late last year has affected consumer confidence and buying power. The sale of commercial vehicles is also down by 5.4% year-on-year.
Surasak Suthongwan from Toyota Motor Thailand, says people are worried about the second outbreak's impact on employment prospects and the economy as a whole, which is putting them off buying cars. He says that the automotive sector is still trying to recover from the effects of the original outbreak of the virus and that other sectors, such as the tourism industry, are at a standstill.
"Those factors caused domestic car sales to drop and the company is closely monitoring the economic situation and the pandemic."
Toyota has a 32.2% share of the domestic market and domestic sales this month are also expected to be affected by the ongoing crisis. However, the automotive firm says it expects the government's stimulus campaigns will help the economy and give consumer spending a boost.
SOURCE: Bangkok Post
Keep in contact with The Thaiger by following our Facebook page.
Never miss out on future posts by following The Thaiger.
Government's tourism co-payment scheme riddled with alleged fraud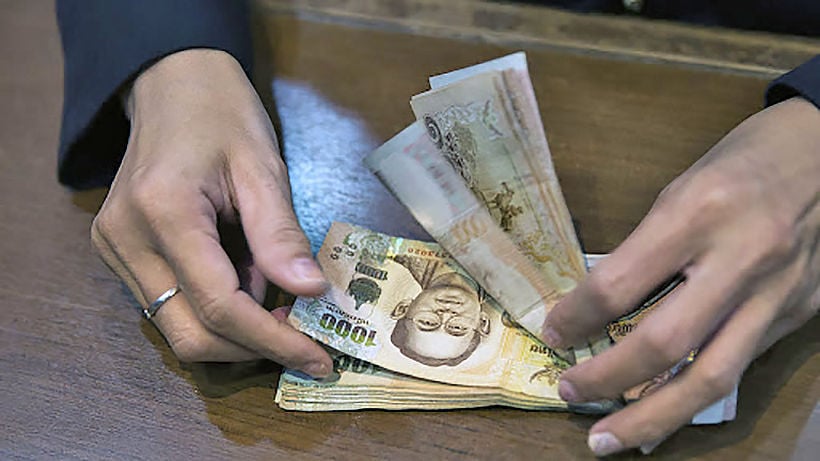 The government's tourism co-payment scheme has been allegedly riddled with fraud after almost 1,000 business operators have been reported for taking advantage or outright cheating the system.
The Tourism Authority of Thailand has lodged a complaint with the Crime Suppression Division involving businesses cheating the We Travel Together or Rao Tiew Duay Kan, campaign.
448 hotels and 486 vendors nationwide, mostly in the southern provinces are accused of swindling 1.7 billion baht from the scheme, by using tricks such as paying people to sign up for the scheme so the cheaters could profit. The issue first came to light in Chaiyaphum, where such tricks were discovered by those wishing to get free money.
But it is unclear how to prevent those from wanting to take advantage of the scheme from doing so. The CSD is working with Krungthai Bank to fix loopholes that would allow people to cheat the scheme, which allows participants to pay only 60% of normal hotel room fares, making the government pay the rest.
Tourists also receive a 600 baht e-voucher for other spending from Friday to Sunday and 900 baht from Monday to Thursday. The government also helps pay 40% of the price of air tickets, up to 3,000 baht per person. So far, 3.5 million people have signed up for the scheme since its commencement in July of 2020.
Meanwhile, economic leaders in Thailand are issuing dire warnings that the 60 year old tourism industry in the country is about to collapse if something isn't done immediately. But the Covid-19 vaccination programme along with other obstacles that have prevented Thailand from reopening this year, seem to point towards the window of opportunity for saving the economy this year, as closing quickly.
Such new research has shown that this year may be worse than last year for businesses as most that are left standing, have used up the last bit of savings or financial aid with no end in sight to their financial woes.
SOURCE: The Phuket News
Keep in contact with The Thaiger by following our Facebook page.
Never miss out on future posts by following The Thaiger.
Thai industry leaders warn economy on brink of collapse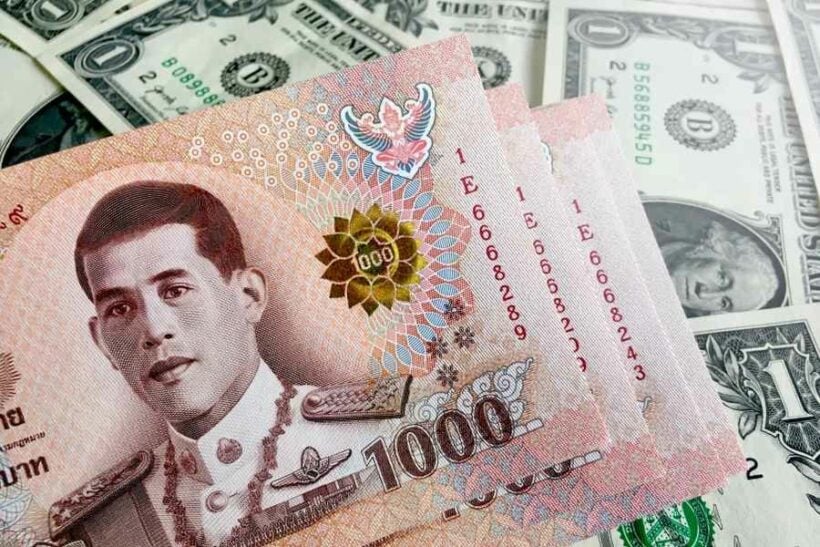 Thai industry leaders are warning that if tourists don't return soon, the economy will soon collapse with daunting consequences. And, as the Covid-19 vaccination programme is slow to take off, the window is closing for this year to make any kind of substantial recovery through reopening the country.
Just this week, an opposition MP drew the government's attention to the loss of 250 billion baht a month to the country's economy caused primarily by the stall in tourism. Even PM Prayut has stated that this year's economic challenge is immense.
Foreign tourism accounts for 20% of Thailand's GDP but also dumps money into the hands of Thais who fall into the low socioeconomic category. Government subsidies and new industries have proven that they cannot replace in providing what the tourism sector has done for the economy.
But the Thai government has insisted on placing the health of its people over the economy as it joins other nations in the experimental game of balancing new virus variants with vaccine expectations. The lack of data on the newly rolled out vaccination campaigns has placed governments worldwide in a conundrum as they attempt to deal with the pandemic while financially bleeding out.
The President of the Thai Hotels Association, Marisa Sukosol Nunbhakdi, is sounding the alarm by pointing to the country's 60 year old tourism industry infrastructure as on the brink of death.
Marisa estimates that, already, 50% of the hotels in Thailand are closed indefinitely while the rest are going to extreme lengths to minimise losses. Those hotels who are left, have been placing employees on minimum wages, required time off and allowing them to live inside their places of work.
She warned that this year's situation is even graver than last year's as businesses have already used up financial reserves with no firm end in sight for when money will start to trickle in again.
'When we seek loans, banks always request our business plan or the period we can earn a profit, but under these circumstances, hotels don't really have a clue when the business will get back to normal. 'We need support from the government, or else we could see the whole tourism industry collapse before things get back to a better shape.'
The Bank of Thailand still maintains that the country will see over 5 million tourists this year, but The National Economic and Social Development Council is suggesting a much lower number of only 3.2 million visitors.
The Kasikorn Research Centre is warning that tourism may not return to Thailand this year, making the economy continue to rely on government supports.
SOURCE: Thai Examiner
Keep in contact with The Thaiger by following our Facebook page.
Never miss out on future posts by following The Thaiger.