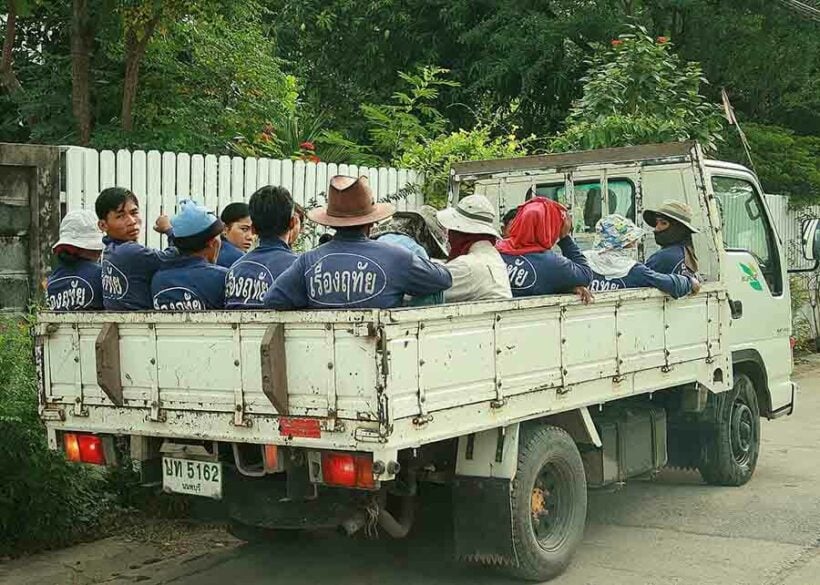 The labour minister says people smugglers face arrest and having their assets seized as part of a crackdown on migrant workers being brought into Thailand illegally. Since Thailand's re-opening to international tourists, border officials have seen an increase in the number of illegal migrants attempting to cross into Thailand to secure work.
Suchart Chomklin says the criminals running people-smuggling operations will be arrested and have their assets seized. According to the Bangkok Post, the government is planning to reintroduce MoUs with neighbouring countries, which would allow migrant workers to enter Thailand through legal channels. The practice was temporarily suspended in March 2020 due to the pandemic.
"Migrant workers should not have to wait longer than 3 weeks before they can enter the country legally under new memorandums of understanding."
Suchart says many Thai businesses have been forced to hire workers illegally due to labour shortages. PM Prayut Chan-o-cha has tasked the Labour Ministry with resolving the issue in order to stop increasing numbers of migrants entering through illegal means. The Bangkok Post reports that the Department of Employment will meet with the Royal Thai Police and other relevant agencies to discuss the reintroduction of MoUs. Suchart says the process would still need CCSA and Cabinet approval.
Workers brought in would be subject to 14 days' quarantine and would be vaccinated during that time. Under the MoU arrangement, Suchart says around 50,000 – 80,000 migrant workers are expected to be brought in initially. The minister says demand for workers is rising in the construction and frozen food sectors, which currently need around 200,000 employees.
Yesterday, military officers and the police arrested 218 Burmese migrants who had crossed illegally into the western province of Kanchanaburi. A local resident had reported seeing them waiting in a palm plantation close to the border. According to the Bangkok Post, they were waiting to be transported to a number of jobs across several provinces. Each worker had paid illegal job brokers between 25,000 and 26,000 baht.
SOURCE: Bangkok Post