"Greetings from Thailand", escaped convict sends Belgian prison a postcard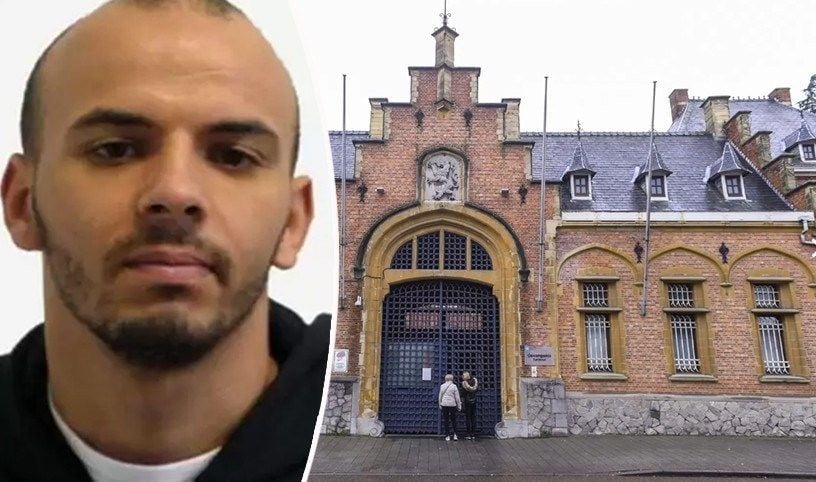 "Greetings from Thailand".
That was the message on the postcard sent to the directors of a Belgian prison. The sender? The management of Turnhout prison believe the greeting letter was from Oualid Sekkaki, who escaped last month. Sekkaki is one of five inmates who escaped from the Flemish prison in mid-December.
The letter was addressed to the three directors of the prison. In the envelope was his prison badge and a postcard with the words 'Greetings from Thailand'. Sekkaki escaped from the Belgian prison with four other inmates on December 19, climbing over the prison wall then jumping into in a waiting getaway vehicle. Three of the men were recaptured in a nearby neighbourhood the following evening. A fourth, identified at the time as 38 year old Abderrahim Baghat, was captured by police in the Netherlands.
Monday's postcard is the first sign of Sekkaki since his escape. Officers of the prison immediately informed police.
Oualid Sekkaki is the brother of the notorious "escape king" Ashraf Sekkaki, who also escaped from Turnhout prison in 2003, and Bruges prison ten years ago, in a hijacked helicopter. Ashraf is currently in prison in Morocco.
There is no indication if Sekkaki is actually in Thailand and Thai authorities haven't confirmed if they've been contacted by Belgian police.
SOURCE: Chiang Rai Times
Keep in contact with The Thaiger by following our
Facebook page
.
Udon Thani thief arrested after "invisibility spell" fails to work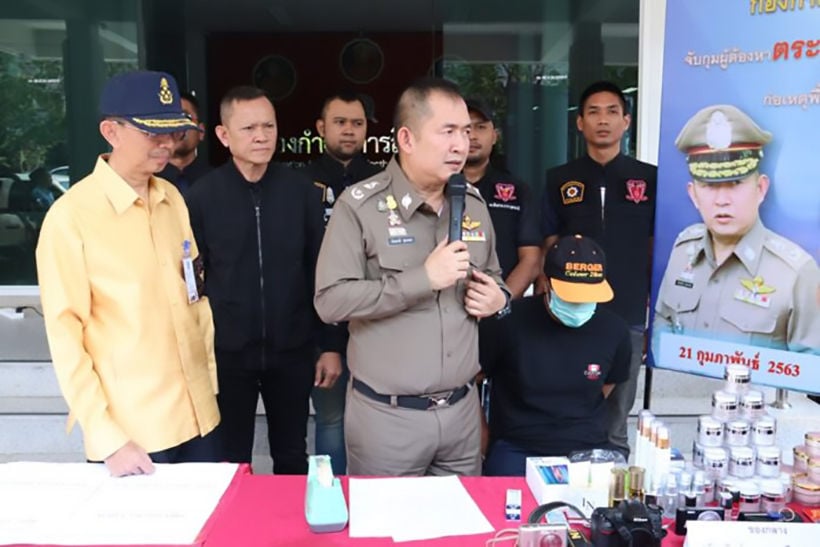 Police in the northeastern province of Udon Thani yesterday arrested a thief claiming to have magical powers, after his "invisibility spell" failed to work. Thirty-two year old Anurak Promwang claims to have used the spell successfully many times in the past, and blames the removal of his trousers for his arrest. Security footage captured the thief in action, including the moment he left the building wearing just a shirt and underwear.
Officials say the Theerada Pharmacy in Udon Thani City was robbed. Security footage not only showed the thief in his underwear, revealing tattoos on his legs, but also his Toyota truck. At the suspect's home officers found evidence including the truck, pliers and screwdrivers used to break into the store, cosmetics, and pharmaceutical products. They say this is not Anurak's first time robbing a store and believe he has robbed at least 10 other businesses in the area.
Anurak was jailed 13 years ago for a drug offence. When released, he worked as a delivery driver in Bangkok, later returning home to Udon Thani to stay with his wife, with whom he had a child. Anurak told police he entered monkhood for eight years, during which time he "learned magic and got tattoos" that could help him. He says he mastered the "invisibility spell," allowing him to rob at least 10 businesses without being caught.
Anurak believes he was just unlucky this time. While he was breaking into the shop, his trousers ripped and he wasn't able to walk comfortably, so he took them off, leaving him in his underwear and exposing his tattoos. He believes this is the reason the spell didn't work and he was caught on security footage.
SOURCE: Thai Residents
Keep in contact with The Thaiger by following our
Facebook page
.
American man arrested for theft at Phuket mall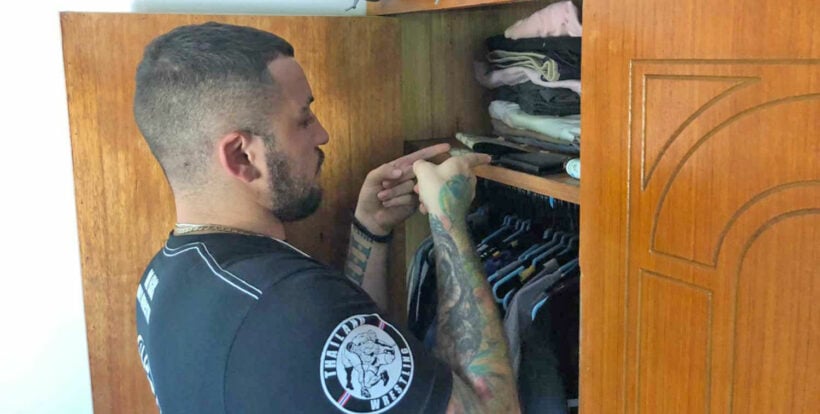 An American man has been arrested for theft after allegedly stealing three designer wallets from a shop at Phuket's Central Floresta shopping mall. Twenty-one year old Christopher Braman was arrested at the shopping centre in tambon Ratsada on charges of theft and overstaying his visa, police said yesterday.
After the arrest, police took Braman him to his rented room in tambon Chalong, where they found three Gucci wallets.
Kanthima Niyakit, 37, manager of the Gucci shop at Central Phuket Floresta, had earlier filed a complaint with accusing a male foreigner of stealing three Gucci wallets from her shop on Wednesday night. The stolen items were a brown wallet, priced at 15,500 baht, a tiger-print wallet worth 13,440 baht, and a bee-print wallet valued at 14,100 baht.
Police examined CCTV footage at the shop and tracked down the suspect, who was caught while walking at the mall on Thursday afternoon.
SOURCE: Bangkok Post
Keep in contact with The Thaiger by following our
Facebook page
.
Police chief denies officers killed suspect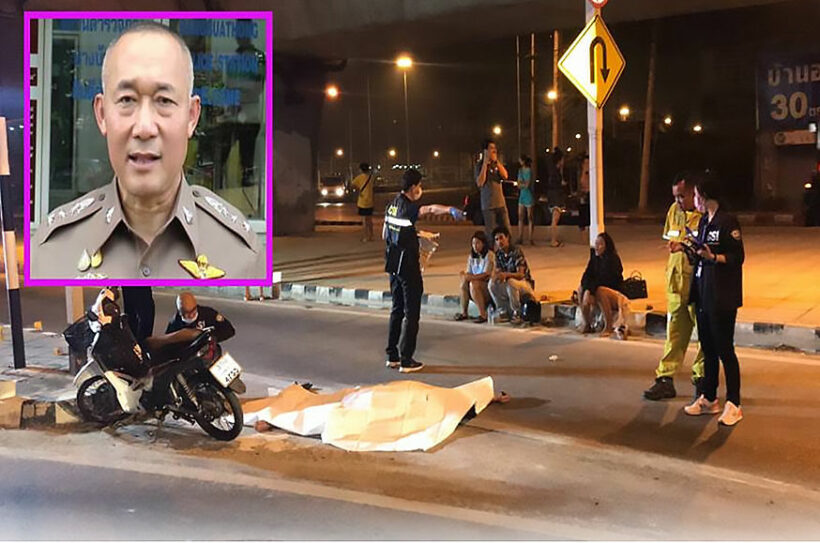 "We didn't kill him, he killed himself"
The police chief in Nonthaburi, just northwest of Bangkok, denies claims that one of his men kicked a motorcyclist off his bike. The 28 year old man, identified only as "Pisanu," died after he fell off his Honda Wave motorbike. He was fleeing a police checkpoint at the time. He suffered head injuries after mounting the footpath and hitting his head on a sign.
A friend, "Sasina, who was with Pisanu at the time of the incident, says that he and the victim went to a shop to buy alcohol. After leaving the shop, they came to a police checkpoint, Pisanu turned back against traffic and was kicked off his bike by police.
Police Chief Siraphop Anusiri hit back, saying that none of his officers kicked the man off his bike. He says there were three bikes, one of which turned back and tried to flee, causing officers to reposition their checkpoint to stop him.
"He killed himself trying to flee."
SOURCE: ThaiVisa | Daily News
Keep in contact with The Thaiger by following our
Facebook page
.