Bangkok clinic accused of botched cosmetic surgery after patient dies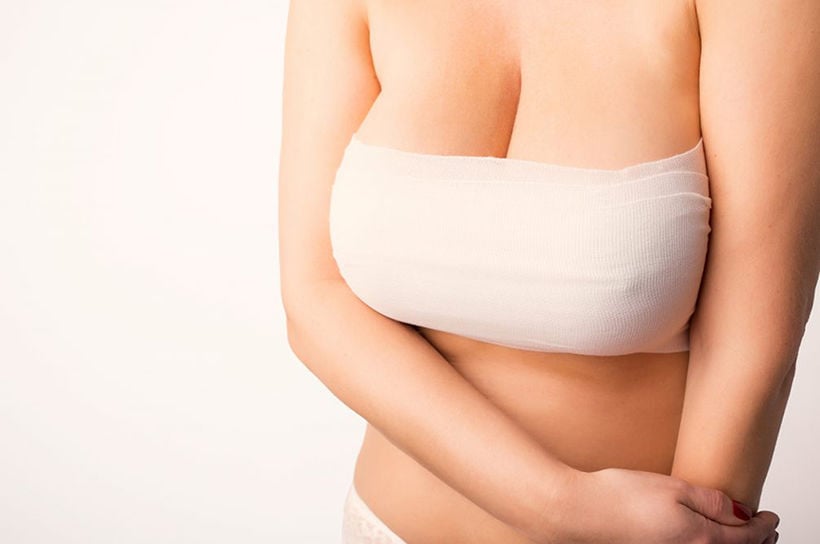 "Polchana says the victim found the clinic on social media on August 10 and decided to go ahead with liposuction and breast augmentation."
A cosmetic surgery clinic in Bangkok's Yannawa district is being accused of negligence over the death of a patient. 29 year old Polchana Chantarakasem lodged a police complaint against the clinic and demanded an autopsy into the death of the woman, his girlfriend. Police have not named the clinic alleged to be involved in the case at this time. An internet search reveals a number of clinics in the Yannawa district.
The woman paid a 3,000 baht deposit for a liposuction and breast augmentation procedures – both procedures would cost 62,000 baht. He said the victim underwent surgery from 7am to 3pm on August 22.
Polchana complained that she was in a lot of pain after the surgery, but the clinic reassured the couple it was normal. He says his girlfriend complained of the pain as she was brought back to the clinic to have her stitches removed earlier in the week. She mentioned fluid oozing from her wounds.
Polchana says the clinic insisted the liquid was saline – saltwater used to treat wounds – and not "lymph", a type of body fluid. He reported to police that her condition became critical after her face turned pale and she started having convulsions.
The woman was admitted to a state hospital under Thailand's universal healthcare system, but it was unable to improve her condition. Polchana says he later transferred her to a private hospital, but she soon died.
He said that on Thursday he was billed 400,000 baht for medical expenses. The clinic reportedly offered 100,000 baht for a funeral.
SOURCE: Bangkok Post
📱 Download our app on Android or iOS for instant updates on your mobile
📧 Subscribe to our daily email newsletter
👍 Like/Follow us on Facebook
🔔 Subscribe to or Join our YouTube channel for daily video updates
Covid UPDATE: 1,767 new infections for Sunday, Bangkok and Chon Buri lead the way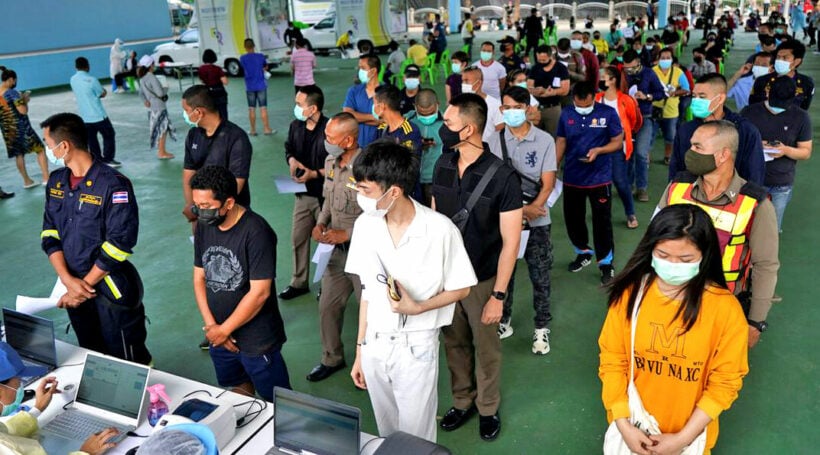 1,767 new Covid infections were reported this morning, the highest ever daily report of new cases in Thailand. The spokesperson for the CCSA also reported that there were also 128 people in serious condition, with 28 people on ventilators.
608,521 people have now received at least their first dose of Covid vaccine.
Bangkok continues to lead the way in the new infections although the clusters are popping up right around the country now. Bangkok reported 347 new infections, Chon Buri with 229, Chiang Mai with 164, Nonthaburi, just north and west of Bangkok, 100, Prachuap Khiri Khan 66 and Samut Prakan 64. Locally, Phuket officials announced an additional 26 cases today, taking the tall in this latest cluster to 156 infections.
Only 2 cases today were imported, everyone else was living in Thailand.
The total number of infections in Thailand has now reached 42,352 people. There has been 2 additional deaths reported in the past 24 hours, taking that total to 101 dead from Covid-related disease. 13,569 people remain in state-monitored care.
Readers should also realise that the local provincial health officials report daily as well. Those totals don't usually find their way into the national daily tally until the next day.
Some provinces are adding their own restrictions, including demanding negative Covid tests if you've arrived from a red zone – Krabi and Trat have announced this already. The only exceptions are if you've had full doses of Covid vaccine or have just come from quarantine. Chiang Rai has announced a 'request' that citizens stay at home for the next 14 days.
In Phuket, the closure of entertainment venues has been further extended to the start of May.
Expect more provinces to make similar announcements in the next few days.
If you are travelling, or planning to travel, it would be recommended to pre-load the Mor Chana app on your phones and fill out the information. This will help avoid some delays as you arrive in new provinces.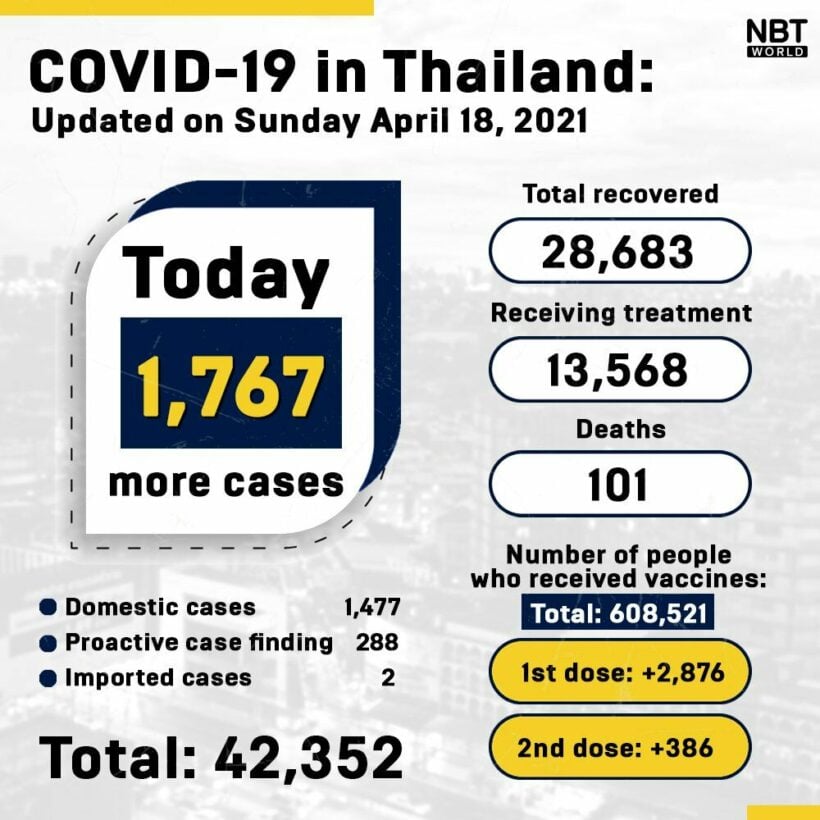 📱 Download our app on Android or iOS for instant updates on your mobile
📧 Subscribe to our daily email newsletter
👍 Like/Follow us on Facebook
🔔 Subscribe to or Join our YouTube channel for daily video updates
Bangkok is now a red zone. Government gives people today to get back from Songkran break.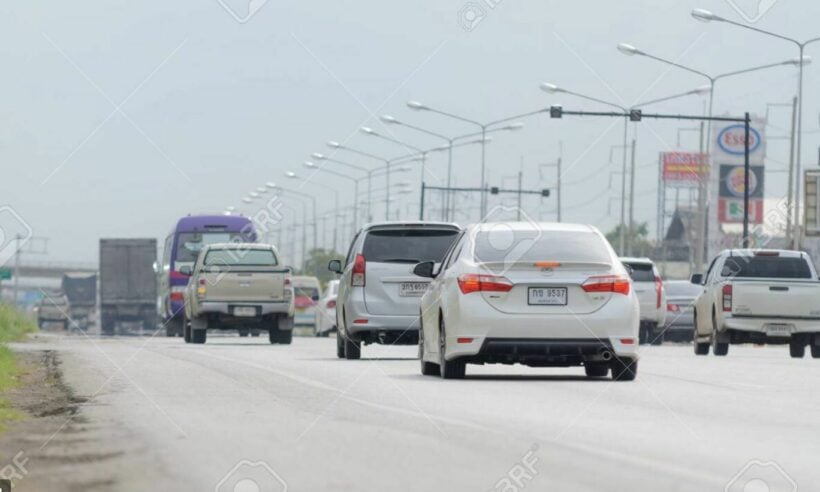 …. before the next round of restrictions come into force at midnight tonight.
Bangkok and 17 other Thai provinces (there are 77 in total) are now declared maximum control areas. These "red zones" are the feature of the Thai Government's new restrictions to get a grip on its rising Covid infection numbers since the start of April. The restrictions will last for at least 14 days.
From tonight, at midnight, some new restrictions are in force, not only in the red zones but every where else.
Think nightlife, think gatherings of more than 50 people, think restaurants. These are the area the government has generally targeted. The CCSA spokesperson yesterday, and the Thai PM Prayut Chan-o-cha, went out of their way to portray the new restrictions as NOT curfews and NOT lockdowns. But, if you live in a red zone province, including Bangkok, then the new set of restrictions are a lockdown in just about every sense without outright telling people to stay at home.
Everything will have to be closed from 11pm – 4am in the morning, including all convenience stores. Hope you've paid your Netflix subscription!
The government is also advising businesses in Bangkok, and other red zone provinces, to allow employees to work from home, or have adequate precautions in place if they need to work in the offices.
Unlike the last two outbreaks of Covid within Thailand, this cluster has emerged from the indulgences of Bangkok's hi-sos, celebrity and look-at-me culture. The trendy clubs around Thong Lor and Ekkamai are the destination for people that want, or need, to be seen, including some politicians who have either ended up infected or knew someone in the club and pub scene and have had to self-isolate.
The late evening sojourns, with nary a care for masks or social distancing, small spaces, lots of people… it has proven the perfect breeding ground for a new Covid cluster.
Bangkok's legendary shopping centres and community malls will have to shut their doors by 9pm, a situation now across the board for all Thai shopping centres including places like your local Tesco mall.
But convenience stores, supermarkets, community markets can stay open until 11pm.
At this stage people are being advised not to travel to Bangkok, or any other red zone province, for the next 2 week (after midnight tonight). The travel advisory isn't an order at this stage, more of a hurry-up-and-get-back-from-your-holidays request.
Last weekend saw the mass exodus out of the city. The same return from the provinces is happening today and tomorrow. Even though the official Songkran holiday ran from Tuesday to Thursday this week, plenty of people have take the Mondays and Friday off last week to end up with an extended 9 day holiday. The government was hoping the longer Songkran break would be a boon for the shattered hospitality and tourism businesses. But last weekends sudden climb of new Covid infections caused some people to cancel or postpone their bookings.
The annual Songkran road toll, usually a national disgrace, was cut by over 50% this year due to the lack of traffic and people deciding to wait it out and catch up with their families later.
Thailand recorded 1,547 new infections around Thailand today, a slight drop from yesterdays' 1,585 reported new cases. But the last 4 days have revealed the largest list of daily infections since the first case was detected in Thailand on January 13 last year, a 61 year old Chinese passenger on a flight from Wuhan to Suvarnabhumi – the first known case of the novel coronavirus outside of China.
2 leading police from the Thong Lor police station have already been sidelined into inactive posts, a face-saving measure to show the government were being pro-active in reacting to the sloppy enforcement (or non-existent enforcement) of Covid precautions in the district's active nightlife. Officials are also tracking down the owners of the nightclubs and bars for potential prosecution, principally around Bangkok and in Phuket where parties, promoted and run by a group called 'Kolour' ended up becoming Covid spreader events.
Here's a list of the red zone provinces.
1. Bangkok
2. Chiang Mai
3. Chon Buri
4. Samut Prakan
5. Prachuap Khiri Kan
6. Samut Sakhon
7. Pathum Thani
8. Nakhon Pathom
9. Phuket
10. Nakhon Ratchasima
11. Nonthaburi
12. Songkhla
13. Tak
14. Udon Thani
15. Suphanburi
16. Sa Kaeo
17. Rayong
18. Khon Kaen
📱 Download our app on Android or iOS for instant updates on your mobile
📧 Subscribe to our daily email newsletter
👍 Like/Follow us on Facebook
🔔 Subscribe to or Join our YouTube channel for daily video updates
At-risk Social Security members can get free Covid tests from tomorrow in Bangkok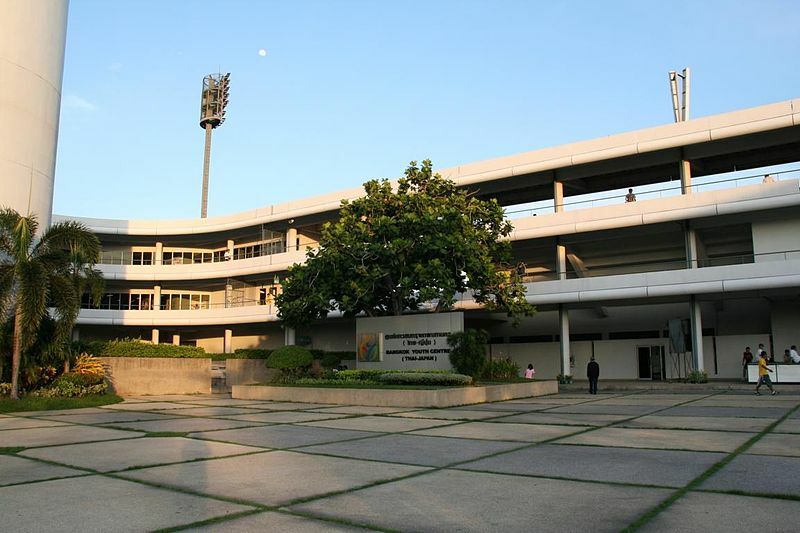 At-risk members of Thailand's Social Security scheme can get free
Covid-19
tests in Bangkok starting tomorrow. The Ministry of Labour will provide the tests, covering members under Sections 33, 39, and 40 of the Social Security Act. The programme will be held at the Bangkok Youth Centre (Thai-Japan) in Bangkok's Din Daeng district.
The ministry expects to test up to 300 people per hour, with results to be received in 1 to 2 days. If anyone is found to be infected, they will be sent to hospitals under the Social Security scheme for free treatment. Currently, 81 hospitals are registered with the ministry, offering a total of over 1,000 beds.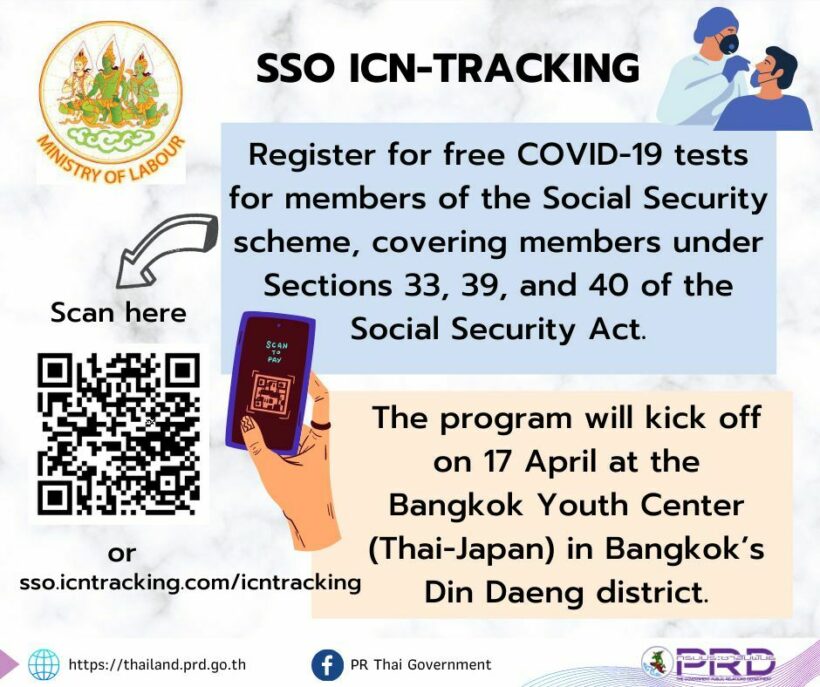 Meanwhile, Thailand's army is getting ready to deal with the influx of Covid-19 infections as its deputy spokeswoman says 2 more field hospitals are now in place. The hospitals are in Bangkok and Prachuap Khiri Khan to help ease the burden of hospitals.
Already, an army field hospital has been set up at the Thanarat military camp, in conjunction with the Fort Thanarat Hospital, to accommodate 69 Covid-19 patients from the Hua Hin Hospital and Rajamangala University of Technology's field hospital in Prachuap Khiri Khan province.
The Army Welfare Department and Phramongkutklao Hospital have also set up a field hospital in Bangkok's Dusit district to help treat 86 additional Covid patients. And, in Songkhla province, the Rattanapol military camp is preparing to set up a 100 bed field hospital. Soldiers in PPE suits were also instructed to disinfect the Hat Yai International Airport.
Today, the CCSA announced 1,582 new Covid infections across Thailand in the past 24 hours. The small increase on yesterdays total will provide the CCSA with the information they need for this afternoon's scheduled meeting, chaired by the Thai PM. It is expected that they will announce new restrictions but are unlikely to go for total lockdowns of provinces or 'at risk' districts. The Thaiger will bring this information to you ASAP after it is announced.
Here is the list of the current 18 red zone provinces which could have their restrictions raised at this afternoon's meeting of the CCSA. Read more HERE.
📱 Download our app on Android or iOS for instant updates on your mobile
📧 Subscribe to our daily email newsletter
👍 Like/Follow us on Facebook
🔔 Subscribe to or Join our YouTube channel for daily video updates