Additional thermal screening for Chinese arrivals at Thai airports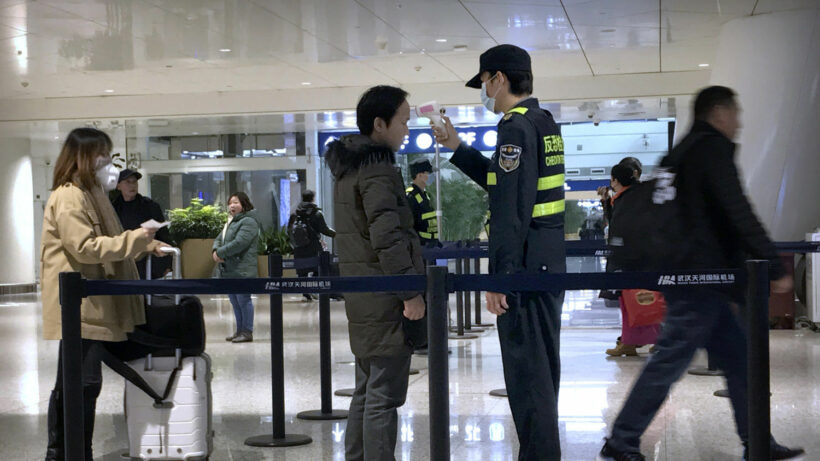 "The number of Chinese tourists is likely to drop by half this year – creating an enormous impact on Thailand's tourism industry."
Thailand's health authorities are taking more stringent precautions over Chinese arrivals in Thailand following the confirmation of coronavirus case #6 in Hua Hin, a resort town south west of Bangkok. Panlop Singhaseni, Prachuap Khiri Khan's governor, says they are currently awaiting the latest test results on a 73 year old Chinese woman who has been quarantined at a Hua Hin hospital after telling her hotel that she was suffering flu-like symptoms.
Latest global UPDATE.
The woman, a Chinese health official, landed on a plane from Wuhan on January 19 at Suvarnabhumi Airport and then hired a taxi to Hua Hin. She has been receiving treatment at a private hospital who, in turn, contacted the provincial medical office. The woman has since been quarantined.
Her travel companions and the taxi driver are also being contacted – her friends have told medical officials that they are feeling ok at the moment and have not exhibited any symptoms.
Suwanchai Watthanayingcharoenchai, director-general of the Thai Department of Disease Control says the Public Health Ministry will handle the issue if the patient is confirmed to have contracted coronavirus (although some media outlets have already described the 73 year old's case as 'confirmed').
He also reported that there are 20 cases of People Under Investigation currently in Thailand. All patients were found to have either stayed in or were travelling from Wuhan. Four of the patients are Chinese nationals. Two have already been discharged. The fifth, a Thai woman in Nakhon Pathom, has also been discharged. Passengers flying from nearby Chinese capitals, including Guangzhou in southern China, are also being routinely screened. Don Mueang Airport is now monitoring all flights from Guangzhou and directing passengers to a designated gate for screening. Some 24,000 passengers from China arrive at Don Mueang Airport every day.
"We've been doing beyond what is recommended and we started early."
Passengers out of Wuhan, specifically, have been screened since January 3. As of last Friday, 53 people had been detected in as "suspected cases" and temporarily quarantined. 33 have already been quickly discharged.
"Checking the temperature of passengers travelling from high-risk areas remains the most effective detection tool."
Meanwhile, Chiang Mai Airport reports that some 200-300 tourists are currently stranded and flights are being arranged to get them to their intended destinations within three days. The Secretary-general of the Association of Thai Travel Agents, Sumalee Wongcharoenkul, admits the current coronavirus situation is likely to evolved over the next two months and is likely to cause the number of Chinese tourists to drop by half this year – creating an enormous impact on Thailand's tourism industry.
To put the issue into perspective, the US Centre for Disease Control estimates that influenza results in 9 – 45 million cases, that ends up in 140,000 – 810,000 hospitalisations and 12,000 – 61,000 deaths annually, over the past decade.
The novel coronavirus is another flu-like virus that is related to the SARS and MERS viruses that emerged and faded over the past two decades. Chinese health officials have already noted that the majority of recent deaths related to the novel coronavirus were in people with underlying health conditions, or the elderly.
Here's the latest global update on the Coronavirus situation.
SOURCE: Bangkok Post
Keep in contact with The Thaiger by following our
Facebook page
.
Coronavirus, and Thailand's property market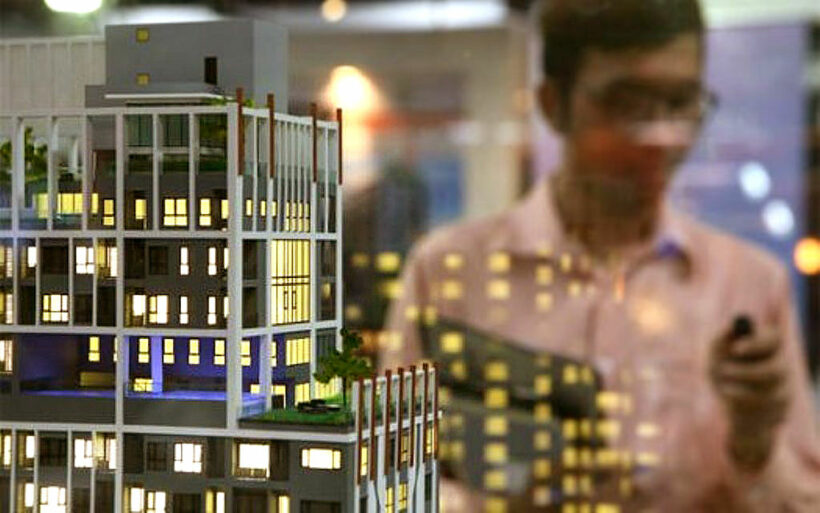 The Coronavirus outbreak poses challenges for Thailand's real estate market as potential Chinese condominium buyers remain stranded in China. Analysts believe Chinese condominium transfers in 2020 will be at least 25% lower than average because of the challenges. Meanwhile, some believe that the outbreak may bring opportunities for non-Chinese buyers and in the long-run, the Chinese may be looking for an overseas refuge in the event of these types of emergencies.
Market remains weak
The pandemic, which started in China, is hurting the condominium market as Chinese nationals account for half of the international buyers in Thailand, or 57.6% of the total foreign condo owners in 2018.
Vichai Viratkapan, acting director-general of the Real Estate Information Centre says that 50% of Chinese condo transfers are expected to disappear in the first 2 quarters of this year and the total transfer value by the Chinese will miss the mark of the usual 29 billion baht by about 25% (around 7 billion).
However, since Chinese property buyers only make up 6% of the total international and domestic housing transfers in Thailand, the total housing transfer number in the country is likely to be similar to last year.
Thailand adjusts GDP growth target due to coronavirus
On Monday (February 17), the Office of the National Economics and Social Development Council said Thailand's GDP growth rate is predicted to be about 2% this year, a record low in the last 6 years. They forecast the rate will be achieved if the pandemic ends before April or May, tourist arrivals reach 37 million, and the world economic growth grows 3.2%, among other factors. Otherwise…
The Chinese are reluctant to complete transfers
The virus has continued to affect hospitality operators, including hotels and condominiums that service tourists, nationwide. Since China has suspended tours, put restrictions on movement, and locked down cities, home to over millions of people, it also poses a threat to real estate developers as their clients are unable or unwilling to fly.
"Currently multiple off-plan condominium developments are approaching completion, and Chinese clients are unable or unwilling to transfer. Chinese clients who made a reservation in Q4 2019 are requesting a refund and withholding their investment," said Marciano Bijmohun, Business Development Director at FazWaz Property Group.
He believes every condominium that is in transfer status will see the percentage of non-transfer units rise in the coming months.
"These non-transfer units will cause a big financial hit to developers."
If a client refuses to transfer, does not comply with the terms and conditions stipulated in the sales and purchase agreement, and decides to release the property, their deposits will be forfeited.
"However, there is some good news, these non-transferred units can be offered with a discount to new clients."
Also, as China has been susceptible to a few disease outbreaks – from bird flu and swine fever and the current coronavirus – it may prompt Chinese buyers to look for second homes outside of China.
Keep in contact with The Thaiger by following our
Facebook page
.
Israel travel ban rankles Thailand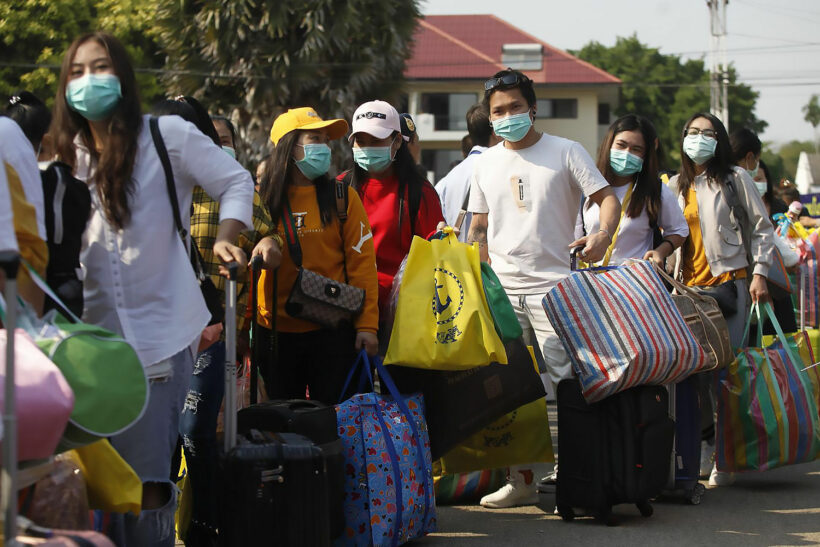 Thailand wants Israel to reconsider its decision, announced Tuesday, to ban Thais from entering the country in a bid to control the spread of deadly coronavirus (Covid-19). Israel banned all non-Israelis who have been in Thailand, Singapore, Hong Kong and Macau in the previous 14 days. Previously, Israel's health ministry had imposed only a 14-day house quarantine on visitors from the four areas.
As a result of the ban, the Labour Ministry will be forced to postpone sending Thai workers to Israel under an employment cooperation project between the two countries. Pannabha Chandraramya, the Thai ambassador in Tel Aviv, met Gilad Cohen, deputy director-general for Asia and the Pacific at Israel's Ministry of Foreign Affairs, to explain Thailand's measures to prevent and control coronarivus and clarify the outbreak situation in Thailand. Thailand hopes Israel will review the ban after learning about the measures, given the good relations between the countries.
The vast majority of virus cases are in China; only 35 cases have been confirmed in Thailand, 17 of whom have made full recoveries and been discharged from hospital. Thailand has had no fatalities related to the virus.
"Israel's Ministry of Foreign Affairs listened and understood. It will contact other agencies, particularly Israel's Ministry of Public Health."
Meir Shlomo, Israel's ambassador to Thailand, told reporters yesterday that the Israeli Ministry of Health's decision was aimed at preventing the spread of the Covid-19 to Israel. He says Israeli ministries are following developments closely and re-assessing the situation in Thailand and other countries and territories daily.
"No one knows at this stage how long the current situation will last."
However, Schlomo says the two countries will "continue to share information and preserve a spirit of mutual confidence, as they have done in so many fields for so many years"
"Several thousand Thai tourists, businesspeople and workers in agriculture travel to Israel every year. We do hope they will all be able to reschedule their flights and travel to Israel in the very near future."
SOURCE: Bangkok Post
Keep in contact with The Thaiger by following our
Facebook page
.
Three Thais on Yokohama virus ship have COVID-19 coronavirus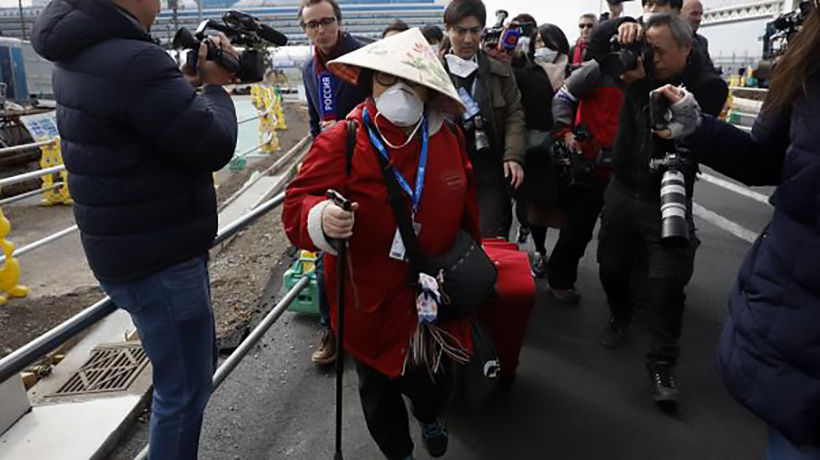 Officials today announced that three Thai nationals aboard the quarantined cruise ship Diamond Princess, moored off Yokohama, are infected with the Covid-19 coronavirus, the same day two elderly Japanese passengers are reported to have died from the disease. Foreign affairs spokesman Cherdkiat Atthakor said three Thais, one passenger and two crew members, are now being treated in hospital in Japan.
"Their conditions are stable… Japan admitted them to hospital when their symptoms showed, before the test results were known."
Cherdkiat says there were two Thai passengers and 23 Thai crew members on the Diamond Princess and the other passenger tested negative, has disembarked and will soon return to Thailand. The other 21 Thai crew members continue to work on board.
The 14-day quarantine of the cruise ship ended yesterday, and uninfected passengers are being allowed to disembark until tomorrow. Meanwhile, the Consular Affairs Department has warned Thais to leave mainland China "while there are still outgoing flights available."
The department said on its Facebook page that people who do not need to stay in China should consider leaving while airlines are still flying out. It also advises against visiting China at this time.
SOURCE: Bangkok Post
Keep in contact with The Thaiger by following our
Facebook page
.