The Coronation of His Majesty King Maha Vajiralongkorn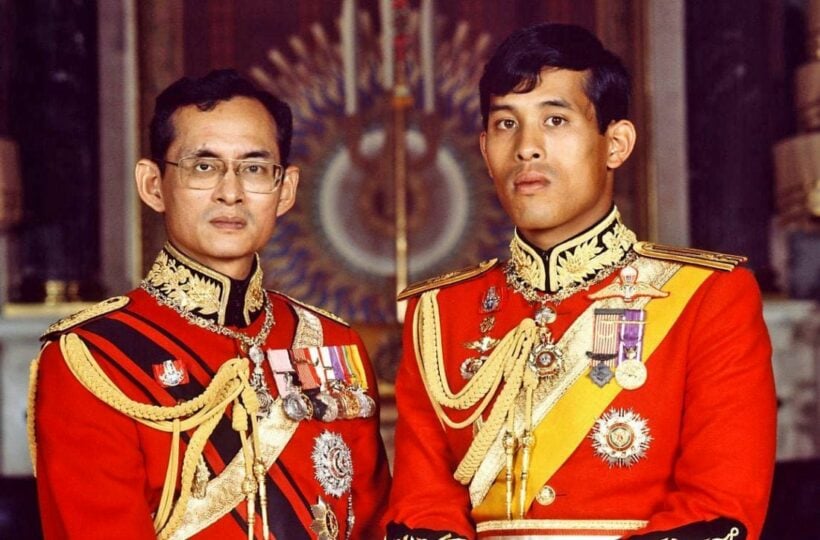 PHOTO: His Majesty King Maha Vajiralongkorn together with his father, the Late King Bhumibol Adulyadej
Special report from our media partners, The Nation
This Saturday, May 4, is the start of a three day ceremony to crown His Majesty King Maha Vajiralongkorn as he ascends the throne as King Rama X, succeeding his beloved father, His Majesty the late King Bhumibol Adulyadej.
The late King died on October 13, 2016 and the country's National Legislative Assembly acknowledged his heir's accession the following month.
"I accept the invitation in order to follow His Majesty King Bhumibol's will and for the benefit of all Thai people," the monarch said in reply to the invitation during his inauguration on December 1, 2016.
Nearly seven decades have passed since the last Royal Coronation on May 5, 1950. This weekend's ceremonies are steeped in traditions that date back to the 13th century. The first coronation in the Chakri Dynasty was that of King Rama I in 1782, soon after he established the present Rattanakosin Era.
His Majesty King Maha Vajiralongkorn is the only son and second of four children of King Bhumibol and Her Majesty Queen Sirikit. He was born in Bangkok on July 28, 1952.
He was proclaimed Crown Prince on December 28, 1972, in the Ananta Samakhom Throne Hall of the Grand Palace, making him the third crown prince of the Royal House of Chakri in accordance with the Palace Law on Succession of 1924.
His Royal Highness Prince Vajiralongkorn began his education in 1956 in the Phra Thinang Udon-pak wing within the Amphorn Sathan Residential Hall, where his older sister, Her Royal Highness Princess Ubolratana, was also studying.
A permanent building was later constructed in the compound of the Chitralada Royal Villa at Dusit Palace and became known as the Chitralada School. His other two sisters are Their Royal Highnesses Princesses Maha Chakri Sirindhorn and Chulabhorn.
The King is also the father of three children – Their Royal Highnesses Princesses Bajrakitiyabha and Sirivannavari Nariratana and His Royal Highness Prince Dipangkorn Rasmijoti.
After completing his primary education in Thailand, His Majesty attended secondary school in Britain. In 1966 he started at King's Mead School in Seaford, Sussex, later moving to Millfield School in Somerset, where he completed his secondary education in July 1970. During his time there, he was known simply as V Mahidol.
Two months later, in September 1970, His Majesty attended a military training course at the King's School in Sydney, Australia, where he was assigned to MacArthur House.
In 1972 he enrolled at Australia's Royal Military College, Duntroon, in Canberra, where he went by the name Staff Cadet V Mahidol. He was praised for his ability both academically and in sports. His education at Duntroon was divided into two parts – military training by the Australian army and a bachelor's-degree course under the auspices of the University of New South Wales.
His Majesty graduated in 1976 as a newly commissioned lieutenant with a BA in Military Studies.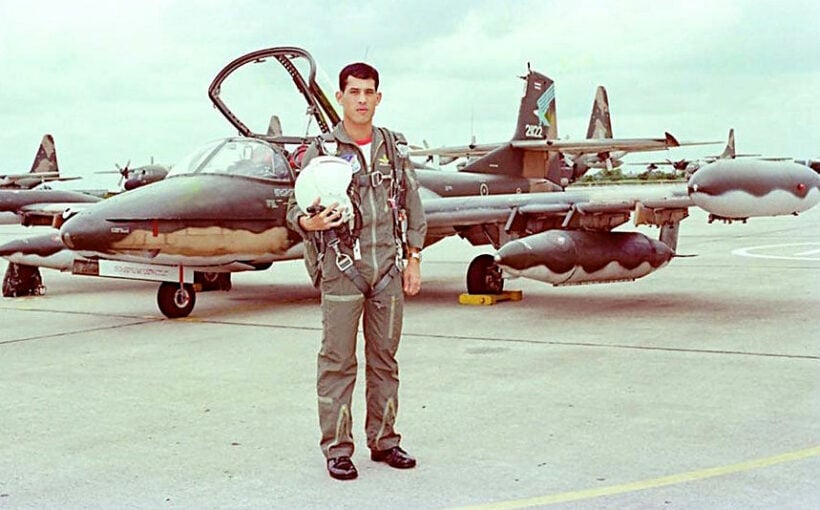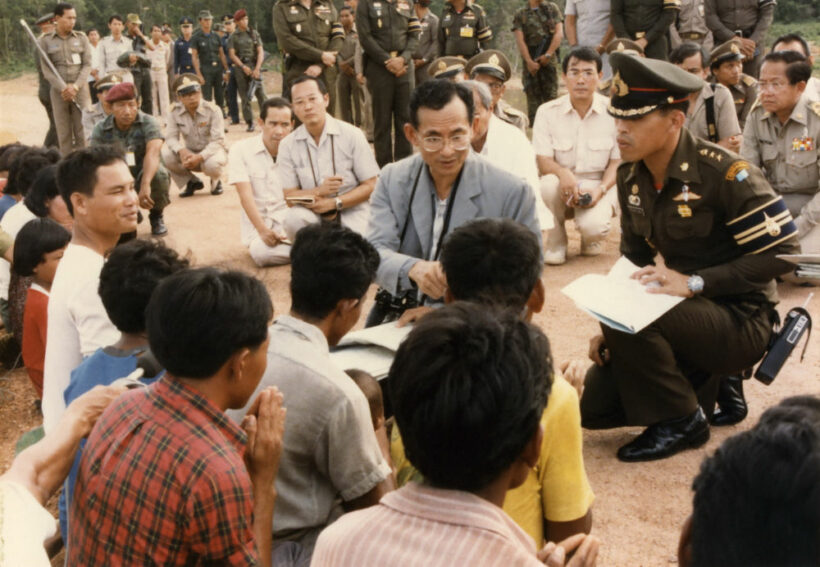 His Majesty then returned to Thailand and served as a career officer in the Royal Thai Army. He attended the Command and General Staff College in 1977 and the Royal College of Defence Studies in Britain in 1990.
The King attended several other training courses, mainly focusing on aircraft, and has served as a trainer for fighter pilots for the Royal Thai Air Force.
As Crown Prince for 44 years, His Majesty carried out countless royal duties for Thailand. He is well known for the major roles he played in the Royal Thai Armed Forces, making frequent tours of the provinces and representing King Bhumibol at a wide variety of official functions and ceremonies.
During periods training with US, British and Australian armed services, the King studied unconventional warfare and advanced navigation. In
1978 he became head of the King's Own Bodyguard Battalion. A qualified fixed-wing and helicopter pilot, he holds a licence to fly the Northrop F-5 and several other aircraft including the F-16 and the Boeing 737-400.
His name is also attached to medical care, with Crown Prince Hospitals set up in 21 locations in 1977 from funds donated by the public to serve as healthcare centres for people living in remote areas. These hospitals have become major community hospitals providing services of international standard.
Because of his interest in agricultural development – an enthusiasm he shared with his father – the Mobile Agricultural Clinic Project was initiated under his patronage. The project provides prompt services to farmers in order to enhance efficiency in production and solve problems, as well as to provide advice on agricultural technology.
It is a testament to His Majesty the King's abilities in the fields of art, architecture and literature that a poem he wrote on Her Majesty the Queen's fifth-birthday cycle was engraved on a silver plate and is displayed at Phra Tamnak Siriyalai in Ayutthaya province.
The Pid Thong Lang Phra Foundation, a Royal initiative, is one of the many models that exemplify His Majesty's resolution to fulfil the wishes of his late father and work for the benefit of all Thais.
Always caring for the wellbeing of his subjects, the King kept himself abreast of developments during the Tham Luang Cave rescue in Chiang Rai last year. He urged the quick rescue of the 11 young players of the Wild Boars football team and their coach.
In his New Year greeting card this year, his message was: "With love and a pure heart, may the New Year bring joy, good health, serenity, intelligence, prosperity and faith to enhance one's happiness and well wishes to others for long-lasting contentment."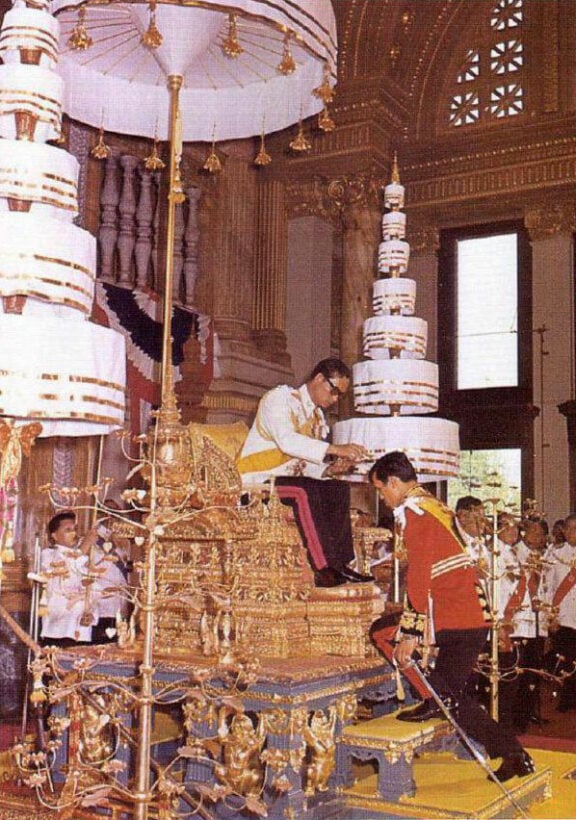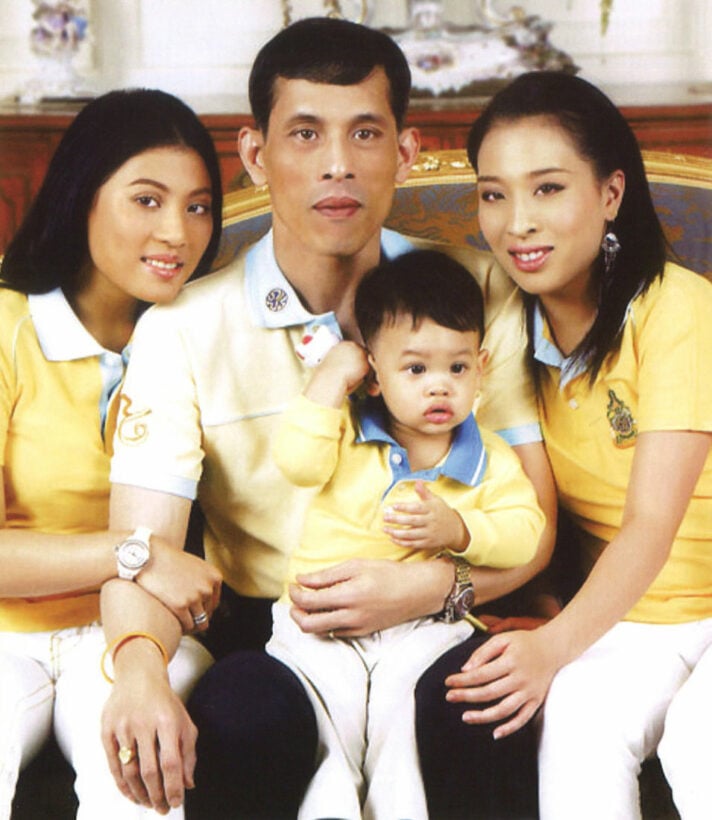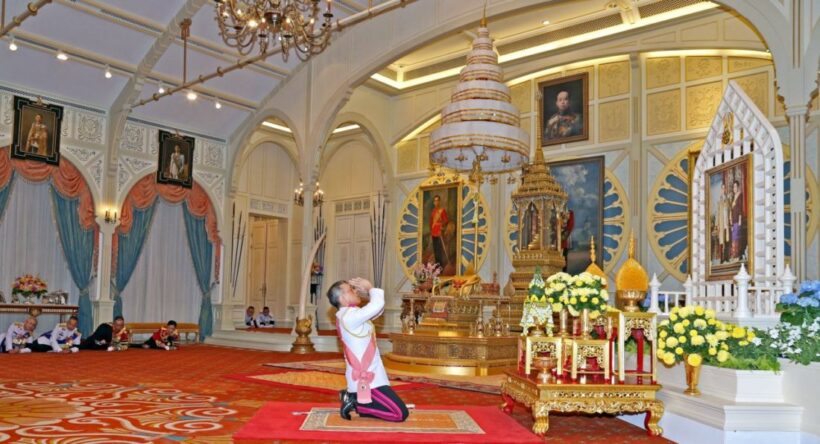 SOURCE: The Nation
Keep in contact with The Thaiger by following our Facebook page.
Never miss out on future posts by following The Thaiger.
Man arrested for allegedly importing millions of fake designer sunglasses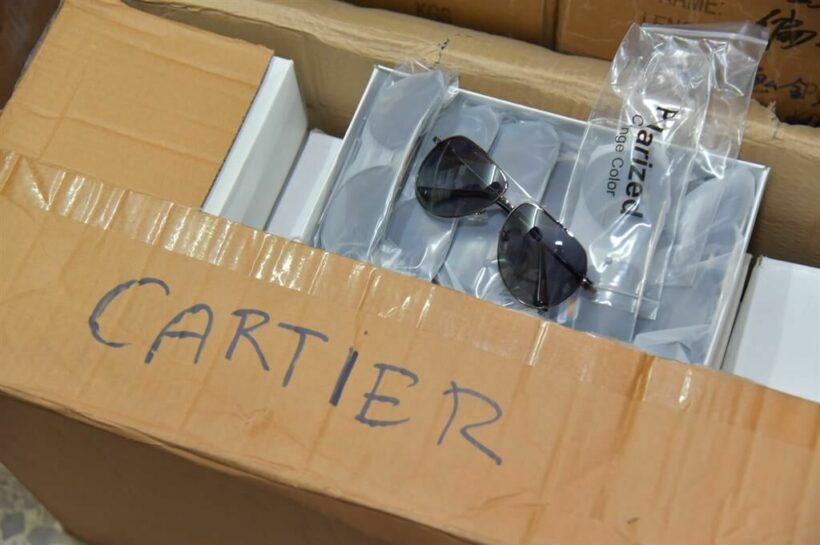 A 42 year old Chinese man was arrested for allegedly importing fake designer sunglasses after police raided 2 locations in Bangkok's Thonburi area and seized 3 million pairs of fake designer sunglasses worth around 300 million baht.
Officers from the Department of Special Investigation raided multiple rooms at the Dao Khanong Condominium and the BMC Dao Khanong Cinema. The department posted photos of the raids showing rooms filled with boxes stacked to the ceiling.
Police say the sunglasses had major designer brand names like Ray Ban, Gucci, Oakley, Chanel, Christian Dior, Dolce & Gabbana, Cartier, Mont Blanc, Marc Jacobs, Armani, Fendi and Versace.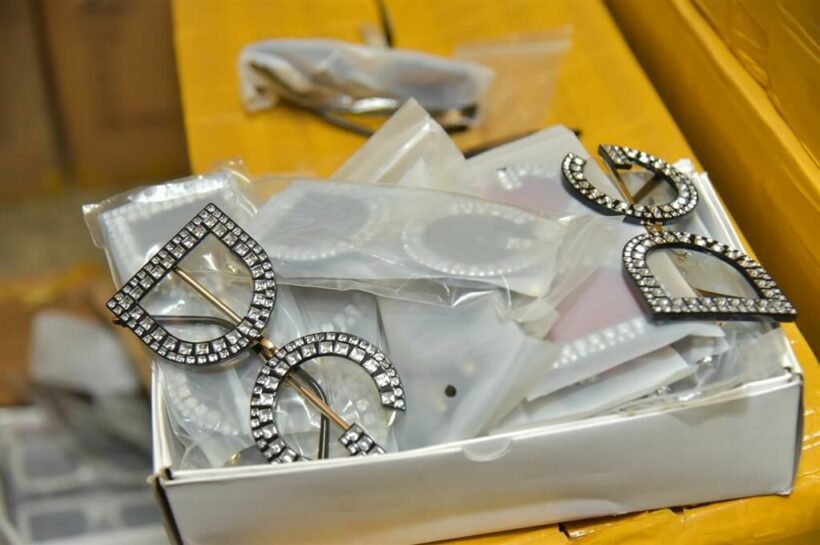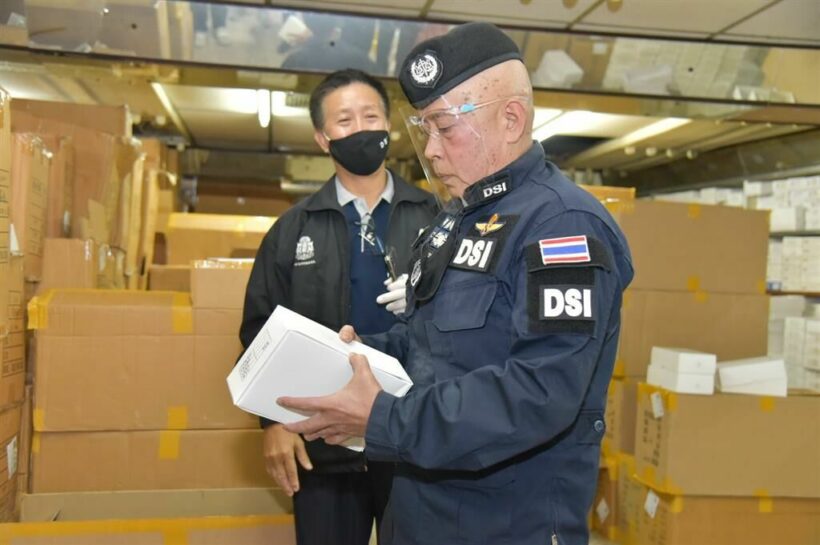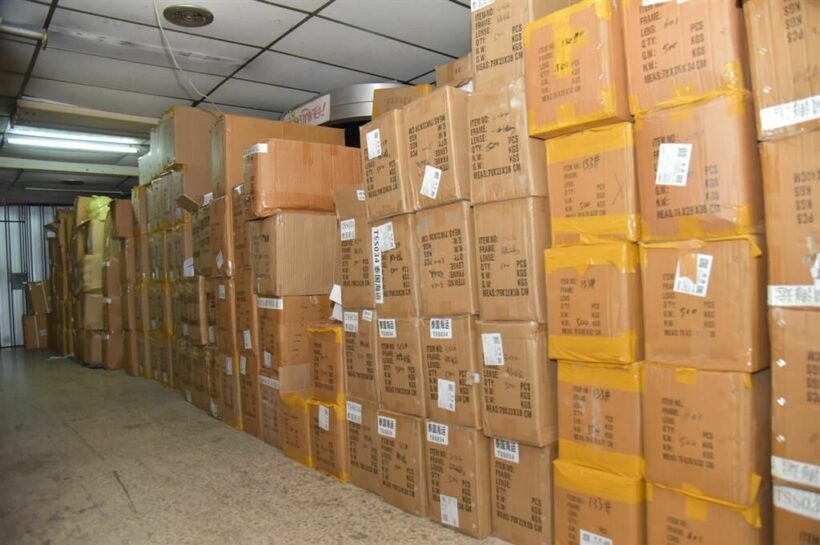 SOURCE: Thai Visa
Catch up with the latest daily "Thailand News Today" here on The Thaiger.
Keep in contact with The Thaiger by following our Facebook page.
Never miss out on future posts by following The Thaiger.
Police shoot and kill man suspected of dealing "K-powdered milk"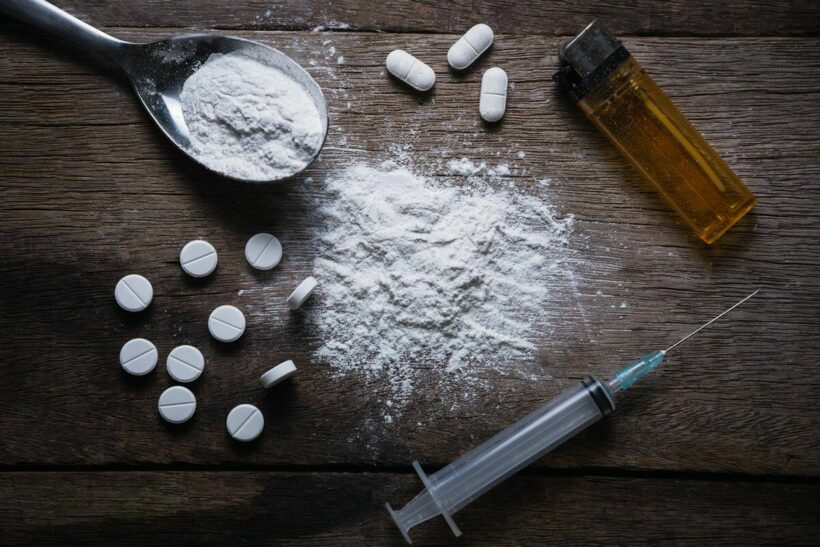 A man suspected of selling the ketamine-based drug cocktail, which is said to be tied to at least 10 deaths in Bangkok, was shot and killed in a shootout with police in Nakhon Pathom, just west of the capital. The narcotic cocktail, known as "K powdered milk," is ketamine laced with methamphetamine, heroin and the anti-anxiety medication diazepam, all crushed up together resembling powdered milk.
Police tracked down 41 year old Wasan Khiaohom yesterday. He was in a pickup truck parked next to another car on a roadside in Nakhon Pathom's Mueang district. As officers moved in to investigate, Wasan, who also went by the name Ple Kampangsaen, got out of a pickup and pulled out a gun, firing shots at the officers. Police fired back, shooting him. Wasan tried to flee the area, but collapsed and died in a wooded area by the road.
Police say they searched Wasan's pockets and found a small bag of "K powdered milk" and 40 ecstasy pills. Police also arrested 2 alleged accomplices who were driving the car and pickup truck.
Police have been cracking down on illicit drugs after 10 people died reportedly after taking the narcotic drug cocktail while others were hospitalised. From January 13 to 18, police arrested 592 people in the drug crackdown. In a series of busts, police say they seized a total of 8,644,825 baht worth of drugs including methamphetamine pills, crystal methamphetamine, cannabis, ketamine, kratom leaves, kratom drink and ecstasy pills.
SOURCE: Bangkok Post
Catch up with the latest daily "Thailand News Today" here on The Thaiger.
Keep in contact with The Thaiger by following our Facebook page.
Never miss out on future posts by following The Thaiger.
Woman sentenced to 43 years in prison for violating lèse majesté law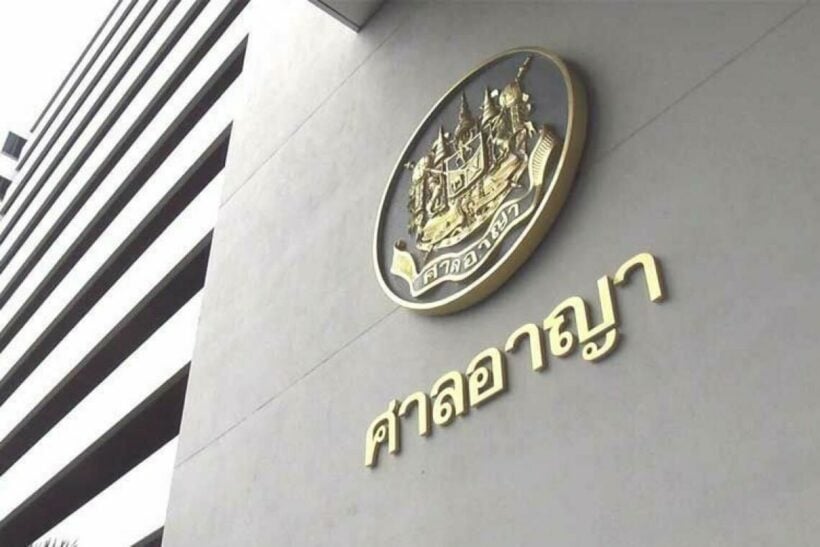 The Bangkok Criminal Court sentenced a former public official to more than 4 decades in prison for violating the country's strict lèse majesté law on insulting or defaming the Thai Monarchy.
The woman, a former Revenue Department official known as Anchan, was found guilty on 29 counts of violating Section 112 of the Criminal Code, known as the lèse majesté law, as well as the Computer Crime Act. She was sentenced to 43 years and 6 months in prison.
Anchan had posted audio clips on Facebook and YouTube of a man making comments considered critical of the Thai Monarchy. The man has been arrested, but officials haven't released any other details.
The ruling comes during an ongoing pro-democracy movement raising subjects that are considered taboo in Thai society. In recent months, dozens of protesters have been charged with violating the lèse majesté law. A senior researcher from the Human Rights Watch as the recent sentence sends a "spine-chilling" message.
"Today's court verdict is shocking and sends a spine-chilling signal that not only criticisms of the monarchy won't be tolerated, but they will also be severely punished."
Section 112 of the Criminal Code:
Those who defame, insult or threaten the King, the Queen, the Heir-apparent or the Regent shall be punished by a jail term of between three to 15 years.
SOURCES: Thai Enquirer | Bangkok Biz News| Independent
Keep in contact with The Thaiger by following our Facebook page.
Never miss out on future posts by following The Thaiger.