How the bike-share start-ups fell over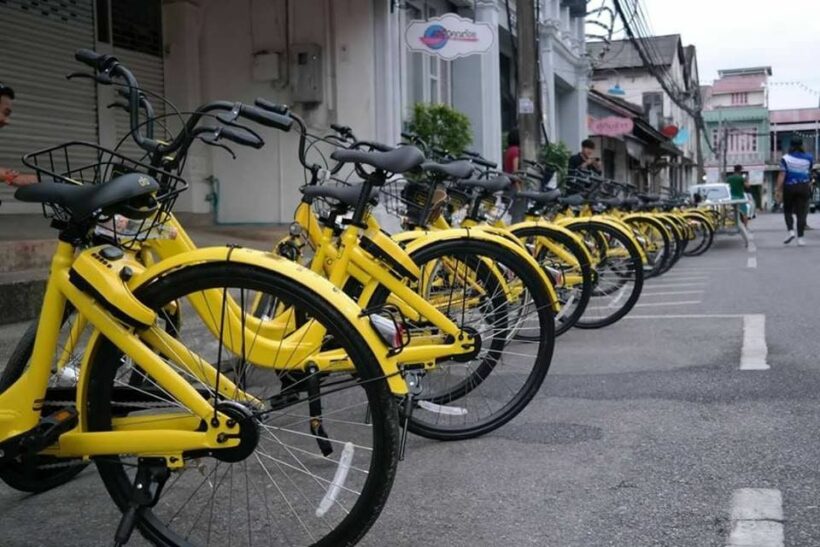 They were awful to ride and were the result of an even more toxic start-up culture in China.
A few years ago the bike-sharing craze hit the tourist island of Phuket. It arrived amongst much flourish and ceremony. A year later the bike-sharing company bailed out. It was the same in many targeted tourist zones around the world. At the root was a start-up craze in China which has now left entire manufacturing towns licking their wounds from the excesses of the Sino start-up culture.
The small town of Wangqingtuozhen, near the port of Tianjin in northern China, not far from Beijing, already home to many bike factories, was to win big in the bike-share craze and then lose even more. The boom and bust of China's bike-sharing companies were just another example of the country's start up culture out of control.
New 'unicorns', that's start-ups valued at more than US$1 billion, were cropping up every four days in 2018, according to Hurun, a research firm in Shanghai. Some start-ups gather pace, attract investors, are truly good business ideas and thrive. Most don't. And in the wake of the many failures, small Chinese manufacturing towns have suffered the most.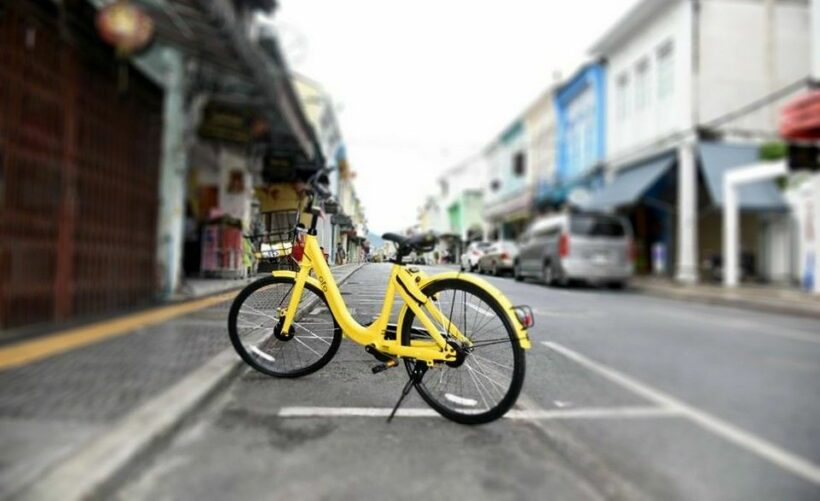 Instead of farm produce, Wangqingtuozhen grew bikes. Now the desolate factory landscape is littered with thousands of unused, unsold and unloved bikes, a grim reminder of the bike-share start up excesses. But it's not just bicycles. Shopping Apps, ride sharing, bike sharing, truck sharing, internet-of-things 'certainties' – deep-pocketed Chinese investors were able to spin these ideas into billion-dollar companies in a matter of months.
Most of them, sadly the vast majority, fail leaving small investors, suppliers and entire towns mopping up after the initial hype dies down to reveal that the businesses weren't really viable in the first place.
One bike-share company called Ofo came to Phuket with great fanfare.
Unlike bikes with sharing services in New York and big capital cities, the Chinese bikes didn't need to be parked in a dock. Instead, each bike had its own lock that could be unlocked with a smartphone App. Local municipal politicians, tackling pollution and traffic issues found the idea of big-sharing appealing. It was a brilliant idea, except it was a failure almost everywhere.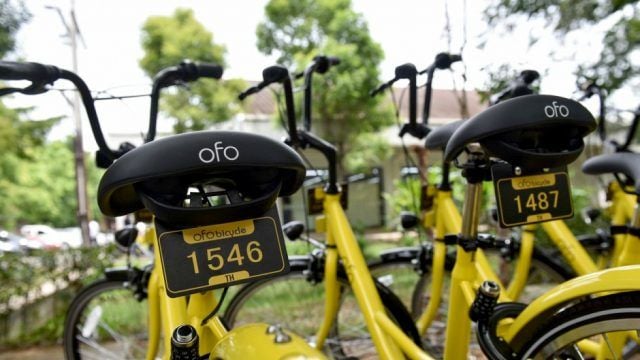 People would routinely log into the App, take the bike and never return it. The Bike share companies didn't have the staff to go and find the missing bikes, the municipalities didn't understand the concept in the first place and the police didn't have time to try and track down and local cheap bikes that were, after-all, someone else's responsibility.
Billions of dollars in start-up capital flooded in to these projects, creating opportunities for other entrepreneurs to copy. Soon there were too many share-bike companies and too many bikes. Normally there'd be consolidation but instead more companies sprung up, causing more problems for more communities with a 'bike glut' becoming a 'bike glut crisis'.
Problem with the whole idea is no one really knew how to make any money out of the concept. People were meant to pay a small rental fee which would pair the App with their bank account, blah, blah. It didn't happen. People just rode away with the bike and that's that.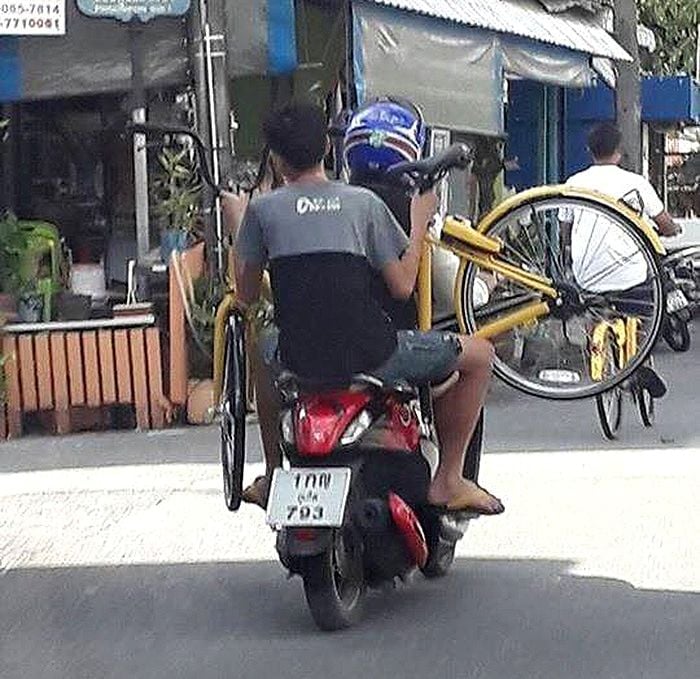 Yellow bikes became synonymous with Ofo, orange bikes with Mobike, blue with Bluegogo. The bikes for these companies were coming out of Wangqingtuozhen. But as affluent Chinese turned to four wheels and scooters, the factories of Wangqingtuozhen started making bikes for other countries.
At its height, the Shanghai Phoenix Bicycle factory took on so many orders for Ofo's yellow bikes that by 2017 it was churning out 10,000 bikes a day. And with the start-up, bike-share, bike-boom came a flood of new employees and the building of apartments to house them.
But by the time the apartments were completed the bike-boom had come and gone.
A surplus in 2017 turned into a major bike glut. All this while start-ups like Ofo were trying to offload their bikes and 'really-good-bike-share-idea' with municipalities around the world. Bikes were stolen. No problem… plenty more where they came from! The bikes were heading out of the Chinese factories, landing in tourist zones around the world and then vanished into the backyards of households or dumped in the bushes.
A year after they started in Phuket, Off announced they were closing down the business.
Then many factories in Wangqingtuozhen were forced to sell their bikes at huge discounts, setting off a domino effect.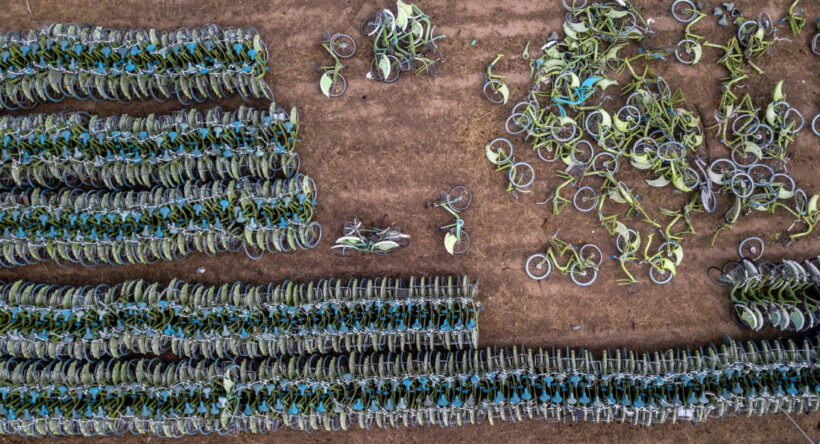 But the bikes they were building, as anyone who ever rode one will attest, were a simple bike built for a price and not very, well, rideable or particularly enjoyable. The crash of the start-ups eventually killed off factories, workers left and the town died, leaving factories full of brand new bikes locked and huge apartment buildings deserted.
But from the ashes a phoenix rises. Not really a start-up, just an opportunist that saw a way to make a buck.
25 year old Fang Hui from Wangqingtuozhen, who makes bikes and sells them online, recently bought hundreds of yellow Ofo bike frames. They are still stacked in a pile on the floor of his makeshift shop. He paid just over $2 for each of them, and says he plan to find a way to put them to use.
Maybe sell them to the next start-up!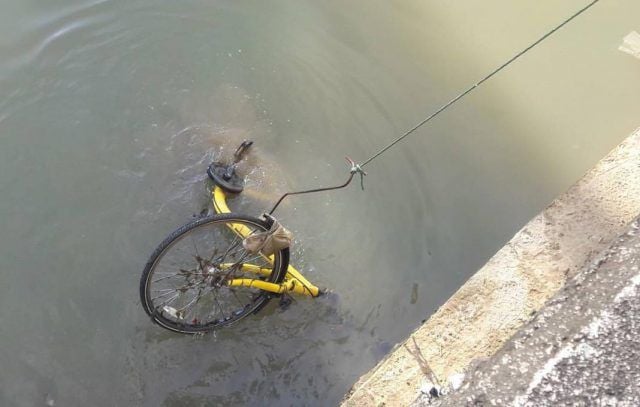 A pitiful end to an Ofo bike, an image representing what happened to most of the start-up bike-share companies
Business News
Phuket News

Join the conversation and have your say on Thailand news published on The Thaiger.
Thaiger Talk is our new Thaiger Community where you can join the discussion on everything happening in Thailand right now.
Please note that articles are not posted to the forum instantly and can take up to 20 min before being visible. Click for more information and the Thaiger Talk Guidelines.