How the bike-share start-ups fell over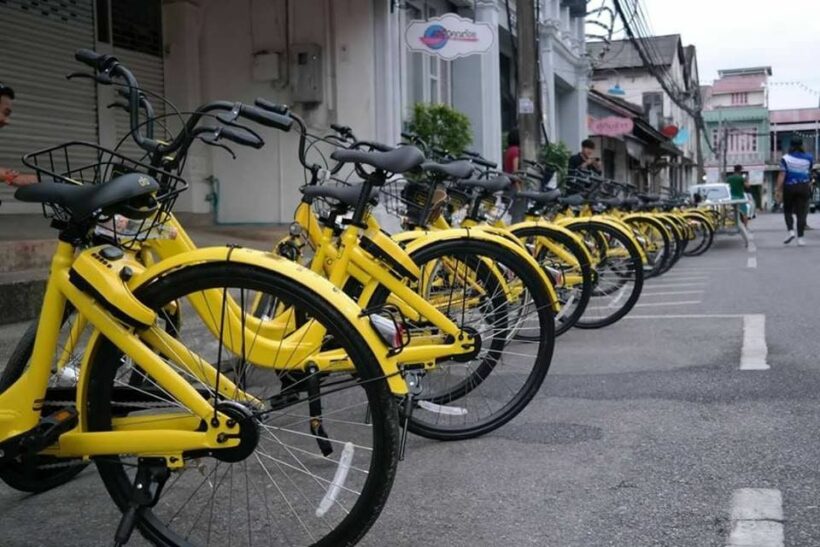 They were awful to ride and were the result of an even more toxic start-up culture in China.
A few years ago the bike-sharing craze hit the tourist island of Phuket. It arrived amongst much flourish and ceremony. A year later the bike-sharing company bailed out. It was the same in many targeted tourist zones around the world. At the root was a start-up craze in China which has now left entire manufacturing towns licking their wounds from the excesses of the Sino start-up culture.
The small town of Wangqingtuozhen, near the port of Tianjin in northern China, not far from Beijing, already home to many bike factories, was to win big in the bike-share craze and then lose even more. The boom and bust of China's bike-sharing companies were just another example of the country's start up culture out of control.
New 'unicorns', that's start-ups valued at more than US$1 billion, were cropping up every four days in 2018, according to Hurun, a research firm in Shanghai. Some start-ups gather pace, attract investors, are truly good business ideas and thrive. Most don't. And in the wake of the many failures, small Chinese manufacturing towns have suffered the most.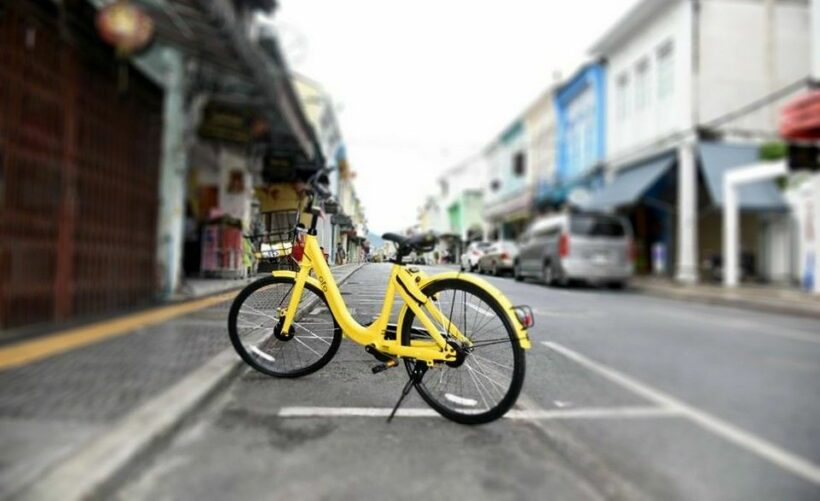 Instead of farm produce, Wangqingtuozhen grew bikes. Now the desolate factory landscape is littered with thousands of unused, unsold and unloved bikes, a grim reminder of the bike-share start up excesses. But it's not just bicycles. Shopping Apps, ride sharing, bike sharing, truck sharing, internet-of-things 'certainties' – deep-pocketed Chinese investors were able to spin these ideas into billion-dollar companies in a matter of months.
Most of them, sadly the vast majority, fail leaving small investors, suppliers and entire towns mopping up after the initial hype dies down to reveal that the businesses weren't really viable in the first place.
One bike-share company called Ofo came to Phuket with great fanfare.
Unlike bikes with sharing services in New York and big capital cities, the Chinese bikes didn't need to be parked in a dock. Instead, each bike had its own lock that could be unlocked with a smartphone App. Local municipal politicians, tackling pollution and traffic issues found the idea of big-sharing appealing. It was a brilliant idea, except it was a failure almost everywhere.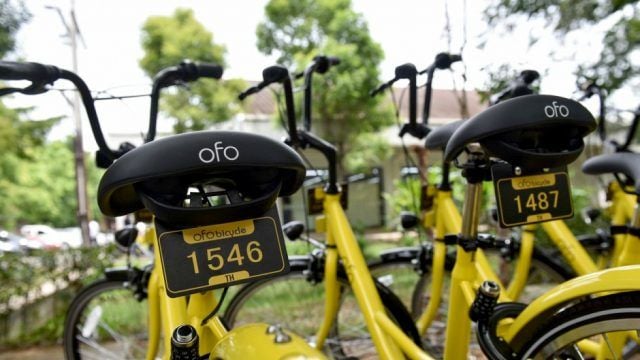 People would routinely log into the App, take the bike and never return it. The Bike share companies didn't have the staff to go and find the missing bikes, the municipalities didn't understand the concept in the first place and the police didn't have time to try and track down and local cheap bikes that were, after-all, someone else's responsibility.
Billions of dollars in start-up capital flooded in to these projects, creating opportunities for other entrepreneurs to copy. Soon there were too many share-bike companies and too many bikes. Normally there'd be consolidation but instead more companies sprung up, causing more problems for more communities with a 'bike glut' becoming a 'bike glut crisis'.
Problem with the whole idea is no one really knew how to make any money out of the concept. People were meant to pay a small rental fee which would pair the App with their bank account, blah, blah. It didn't happen. People just rode away with the bike and that's that.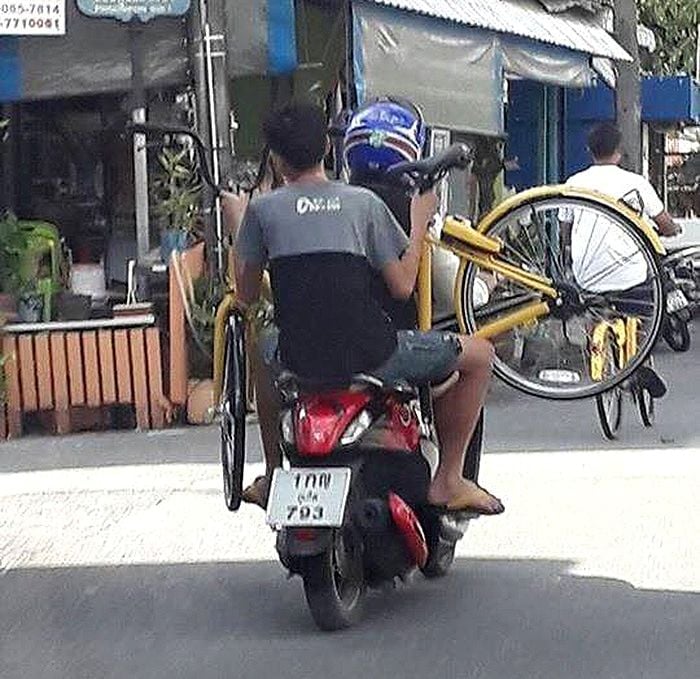 Yellow bikes became synonymous with Ofo, orange bikes with Mobike, blue with Bluegogo. The bikes for these companies were coming out of Wangqingtuozhen. But as affluent Chinese turned to four wheels and scooters, the factories of Wangqingtuozhen started making bikes for other countries.
At its height, the Shanghai Phoenix Bicycle factory took on so many orders for Ofo's yellow bikes that by 2017 it was churning out 10,000 bikes a day. And with the start-up, bike-share, bike-boom came a flood of new employees and the building of apartments to house them.
But by the time the apartments were completed the bike-boom had come and gone.
A surplus in 2017 turned into a major bike glut. All this while start-ups like Ofo were trying to offload their bikes and 'really-good-bike-share-idea' with municipalities around the world. Bikes were stolen. No problem… plenty more where they came from! The bikes were heading out of the Chinese factories, landing in tourist zones around the world and then vanished into the backyards of households or dumped in the bushes.
A year after they started in Phuket, Off announced they were closing down the business.
Then many factories in Wangqingtuozhen were forced to sell their bikes at huge discounts, setting off a domino effect.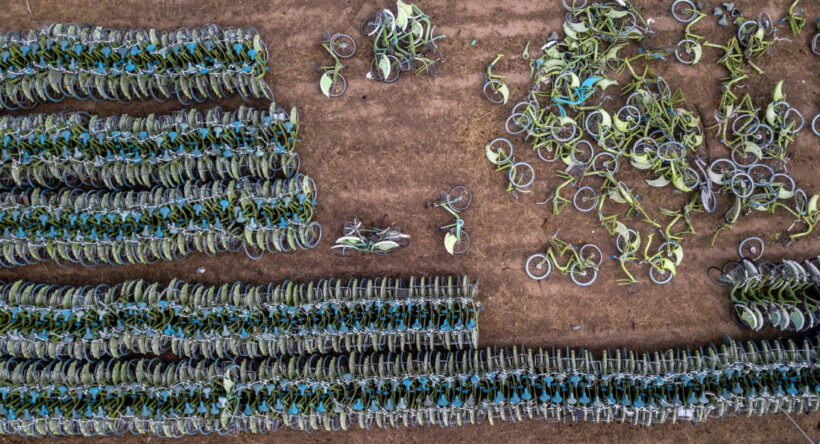 But the bikes they were building, as anyone who ever rode one will attest, were a simple bike built for a price and not very, well, rideable or particularly enjoyable. The crash of the start-ups eventually killed off factories, workers left and the town died, leaving factories full of brand new bikes locked and huge apartment buildings deserted.
But from the ashes a phoenix rises. Not really a start-up, just an opportunist that saw a way to make a buck.
25 year old Fang Hui from Wangqingtuozhen, who makes bikes and sells them online, recently bought hundreds of yellow Ofo bike frames. They are still stacked in a pile on the floor of his makeshift shop. He paid just over $2 for each of them, and says he plan to find a way to put them to use.
Maybe sell them to the next start-up!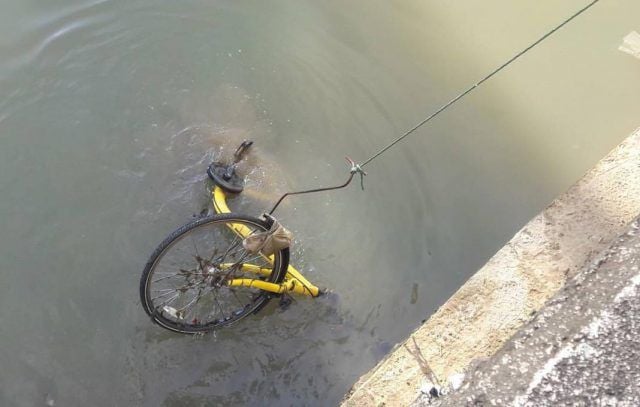 A pitiful end to an Ofo bike, an image representing what happened to most of the start-up bike-share companies
Keep in contact with The Thaiger by following our Facebook page.
Never miss out on future posts by following The Thaiger.
More than a third of Thai tourism-related businesses closed down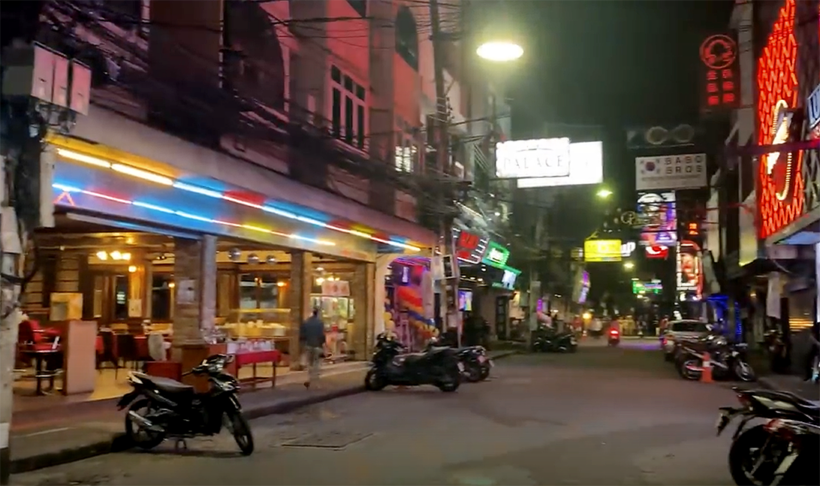 A Tourism Authority of Thailand survey, conducted between January 10 – 12, indicates that more than a third of the country's tourism-related businesses has already shut up shop and gone out of business. An enormous majority were begging for TAT and government assistance fearing that they are unable to hand on much longer.
1,884 tourism businesses in Thailand were surveyed about their situations and how they were coping with the long-term closure of the Thai borders and the local restrictions on travel.
The businesses were in the areas of accommodation, travel firms, restaurants, car and bike rentals and public transport businesses.
34.7% said they had already shut down or gone out of business.
That the TAT admit that more than a third of their front-line organisations have gone to the wall already is a big turn-around from the perennially optimistic tone and often cringe-worthy predictions. The TAT and the Thai Minister of Tourism and ports are now staring down the barrel of an industry, not only diminished, but changed forever after decades of stunning growth.
At the start of the week the Tourism and Sports Minister claimed that 10 million tourists would start arriving on Thailand's shores from the middle of this year for the rest of 2021. Just 3 months ago he also predicted that domestic tourists would undertake some 10 million trips a month during the forthcoming high season (December to February).
With only hope to back up his speculative predictions, the Minister was hopeful the stimulus measures approved by Cabinet will boost tourism numbers and help off-set some of the economic devastation caused by the closure of Thailand's international borders.
This week's prediction was that tourists, foreign and local, would be spending 1.2 Trillion baht on the battered tourist industry during 2021. He failed to provide details about where these tourists would come from or where they would visit during their stays – stays that still have to begin with a 14 day mandatory quarantine.
The only good news is a further 65% of businesses that continue to struggle on, waiting to see how 2021 unfolds and the effect of the roll out of Covid-19 vaccines, that will allow countries to open borders and a greater level of travel freedoms once again.
The break out of a cluster of infections in the Samut Sakhon province, just south west of Bangkok, and now spread to the majority of other Thai provinces, on December 20, forced the government to restrict inter provincial travel. The not-quite-a-lockdown that followed severely dampened the travel plans of locals and foreigners inside Thailand over the traditional December/January holiday season. This week the Bangkok Metropolitan Authority loosened some of the earlier restrictions and allowed some formerly closed businesses to re-open.
Keep in contact with The Thaiger by following our Facebook page.
Never miss out on future posts by following The Thaiger.
Government is to allow people to use "legal" parts of cannabis in business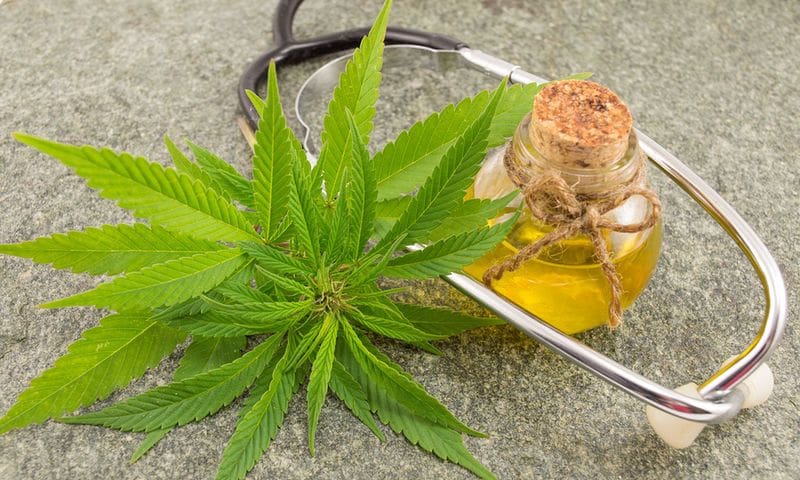 With intentions to promote cannabis as the country's potential new cash crop, the government is preparing guideline to allow people to produce, sell or own cannabis and hemp. The permitted businesses, including textile, pharmaceutical, and cosmetics will be able to register to receive FDA permissions from January 29.
According to the FDA secretary-general, leaves, stalks, stems, roots, flowers, and seeds are not in a list of legal parts as they have high drug content (is there anything left?). Individuals are still not allowed to grow both cannabis and hemp without authorisation. Import and export of hemp must seek permission from the FDA Office as well.
Interested applicants in Bangkok can register at the FDA Office, while those in upcountry can contact the provincial public health offices. Courses and training about how to start a business using marijuana plants will be provided under the collaboration of the Education Ministry and Public Health Ministry.
However, a traditional medicine expert with Chaopraya Abhaiphubejhr Hospital, suggests that 6 groups of people should avoid food and drink with marijuana, including those with liver and kidney problems, heart disease patients, people aged below 25, pregnant women, breastfeeding mothers, and those taking stimulant medications.
SOURCE: Bangkok Post
Keep in contact with The Thaiger by following our Facebook page.
Never miss out on future posts by following The Thaiger.
Myanmar cancels Thai investment in the Dawei Special Economic Zone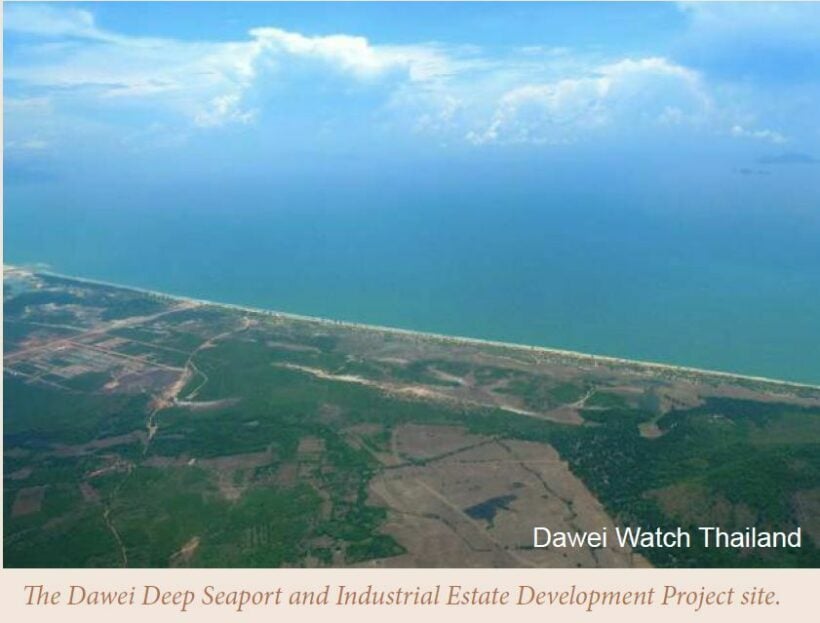 The Dawei Special Economic Zone Management Committee has announced the cancellation on the deep seaport project contract with Italian-Thai Development (ITD), one of Thailand's leading industrial firms, by saying that they "lost confidence" in the company after long, controversial issues.
The Dawei Special Economic Zone Management Committee said that the Thai company has caused them "repeated delays, continuing breaches of financial obligations under the contracts and the concessionaires' failure to confirm their financial capacity to proceed with development".
They say they will look for new development partners to continue the projects. Currently, there are still no comments from ITD.
The Dawei Special Economic Zone is Myanmar's initiative to encourage international investments into the country, but the project has been delayed because of funding problems and local opposition.
SOURCE: Thai PBS World
Keep in contact with The Thaiger by following our Facebook page.
Never miss out on future posts by following The Thaiger.