Thailand's international borders not re-opening for tourists until 2021 – TAT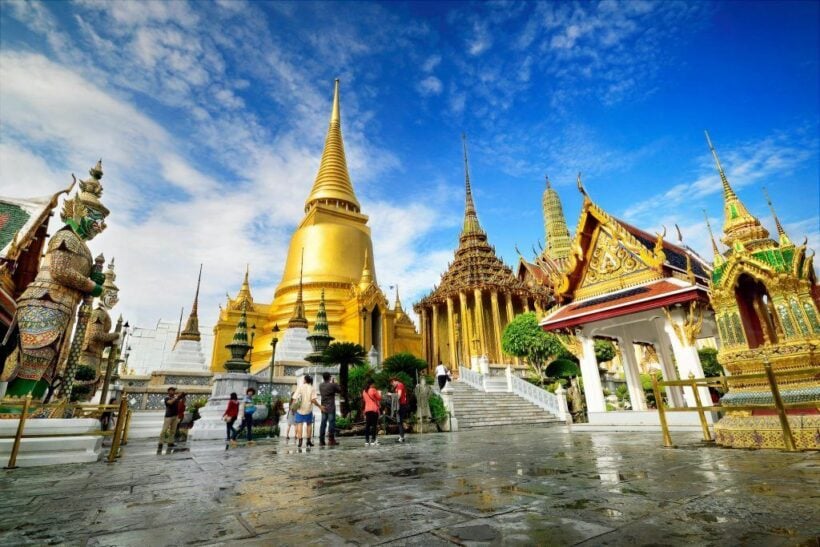 Thailand is unlikely to reopen its borders to international tourists before the end of the year – the prediction from a deputy governor of the Tourism Authority of Thailand.
Speaking at yet another webinar, this time hosted by Mekong Tourism and TravelMole, the deputy governor for international marketing at TAT, Chattan Kunjara Na Ayudhya, noted that there has been "no talk of a timeline issued for reopening the country to inbound or outbound leisure travel during weekly Covid-19 national meetings".
He spoke of the Thai government's "very, very cautious" approach to reopening borders and said he doesn't expect Thailand to welcome tourists until at least 2021.
"I see no signal from the government that the country will open this year. That's putting lot of pressure on the tourism industry. The Christmas period, usually the high season, is in jeopardy and I'm looking horribly even to Chinese New Year in February, which is an iffy proposition at best now. Unfortunately, this is not a rosy picture."
Discussions about the creation of travel bubbles have also stalled.
"Last month, there was talk about forming travel bubbles. That talk has not continued so far because of outbreaks in many of the countries we were hoping to get tourists from, including Vietnam."
Meanwhile the list of groups allowed back into Thailand, under strict health measures, has been expanded from diplomats and UN officials, to business people, investors who have an agreement with the government, film crews, some migrant workers, exhibition personnel and the holders of Thailand Elite visas.
But there are also conditions set on these categories of people allowed back into the country, including their country of departure. Everyone must spend 14 days in state sanctioned quarantine.
Thailand is also opening up to select countries for medical tourism.
The TAT deputy governor also added that plans are being discussed safe bubbles that can be formed for leisure travel, with a proposal that all visitors spend a minimum of 30 days in Thailand. This would be in designated areas – probably islands, such as Koh Samui or Phuket.
"Currently, this is not moving forward as the government is taking a wait-and-see attitude. They want to see how the current groups of foreigners, such as film crews and diplomats, do first. There is still a lot of nervousness."
With uncertainties surrounding the reopening of borders to international travel, Thai tourism operators are proposing a new inbound tourism plan, called "Safe and Sealed", to replace travel bubbles.
During a joint meeting of the Tourism and Sports Ministry and the private sector chaired by tourism and sports minister Phiphat Ratchakitprakarn, tourism-related groups proposed letting tourists return to Thailand in Q4. As compared to the travel bubble scheme, the plan envisages safer, more flexible screening procedures for many countries.
"Only visitors from cities with a record of zero infections for at least 30 days will be selected, and they will only be able to travel and stay in designated hotels and provinces. Other conditions include a Covid-free certificate 72 hours before flights, as well as insurance and swab tests.
The tourism sector used to employ 4 million workers pre-Covid, but with businesses having zero revenue over the past 6 months, unemployment in the sector could soon exceed 2.5 million.
Meanwhile, EVA Air has announced today that it is pushing back its re-introduction of flights to Phuket from next month until at least March next year.
Keep in contact with The Thaiger by following our
Facebook page
.
Never miss out on future posts by
following The Thaiger
.
Teen near the Thai-Myanmar border tests positive for Covid-19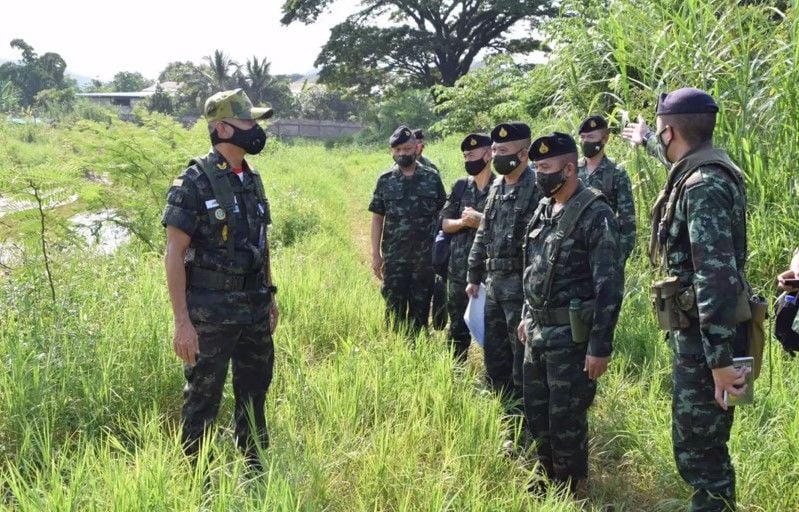 A Burmese teenager who lives near the Thai-Myanmar border tested positive for Covid-19. Now, Thai border patrol officers are tightening security even more to make sure Myanmar's outbreak doesn't cross the border and cause a second wave in Thailand.
The 17 year old Burmese boy tested positive for Covid-19 last week. Reports say the teen was in Myanmar's Payatongsu district, about 5 kilometres from the Three Pagodas Pass checkpoint bordering Kanchanaburi. The teen started having symptoms on September 11 and tested positive on September 17.
Only around 13 people were reportedly in close contact with the teen and they are now in quarantine at a district school. Health officials suspect the teen was exposed to the virus from his uncle who had travelled to Moulmein, a large city near Yangon which had a spike in coronavirus cases. The uncle has been tested and is in quarantine, but his test results are still pending.
In another case, a 2 year old Burmese child tested positive for Covid-19 after leaving Thailand. A report from Thailand's Ministry of Public Health Disease Control Department says the child most likely contracted the virus while travelling from Thailand to Myanmar around September 4 to September 10. The family travelled to Mae Sot and entered Myanmar through natural passageways. 2,635 people in Mae Sot tested negative for Covid-19.
Since Myanmar reported a surge in cases, starting mostly in the country's Rakhine state on the western coast, Thailand has been increasing border patrol to make sure people are not entering Thailand illegally and potentially spreading the virus. Now that there are cases in some Myanmar border towns, Thailand checkpoints are on high alert.
The daily number of Covid-19 cases in Myanmar continues to rise. The country reported a total of 6,471 cases with 100 deaths and 1,445 recoveries, according to Worldometer.
In some border districts, police have placed barbed wire along the border to prevent people from entering illegally. Security has increased and dozens of migrants have been arrested in the past month for allegedly entering Thailand illegally. Even volunteers have stepped up to patrol the borders. No migrants arrested for allegedly crossing the border have tested positive for the virus.
Daily new Covid-19 cases in Myanmar
SOURCE: Bangkok Post
Keep in contact with The Thaiger by following our
Facebook page
.
Never miss out on future posts by
following The Thaiger
.
Struggling airlines to get reprieve through small loans, extension to fuel tax cut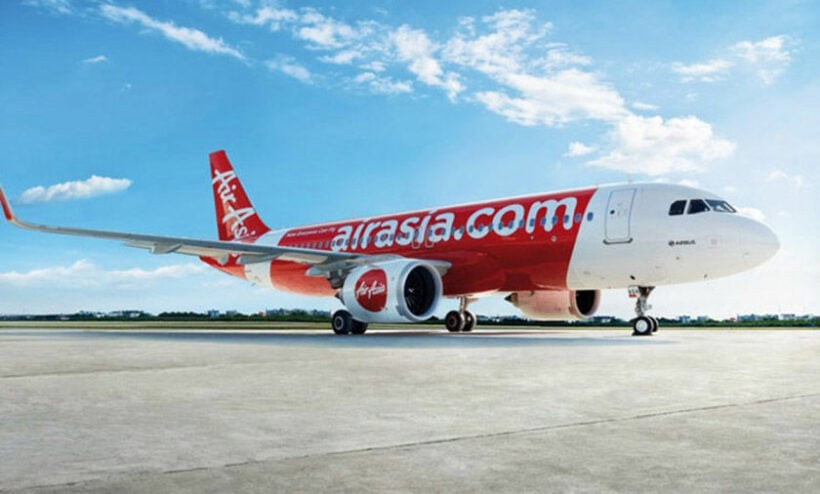 Airlines in Thailand are being offered a financial lifeline, as the Government Savings Bank announces soft loans for carriers left struggling as a result of the current Covid-19 'disruption'. Nation Thailand reports that the GSB is offering the loans over a 60 month period, with an annual interest rate of 2%. Chairman Patchara Anuntasilpa says the proposal will shortly be put to Cabinet for approval.
Airlines have been left financially devastated by the fallout from the ongoing Covid-19 pandemic, with countries closing their borders, passenger numbers plummeting, and carriers forced to slash the number of flights on offer. The services available, including the food services, were also curtailed early on as a preventative measure but that restriction has since been lifted. The effect is being keenly felt by all the airlines in Thailand, with the Kingdom's borders closed to nearly all international traffic since March.
In a further effort to ease the financial crisis faced by Thai airlines, the Excise Department says it will extend the fuel tax cut for low-cost carriers by another 6 months from the end of this month. Patchara, who also serves as director-general of the Excise Department, says the tax may end up being abolished completely. In normal times, taxation on aviation fuel generates around 1 billion baht a year.
Air Asia has also cut some of its ground costs by using airport buses to ferry passengers from a cheaper aircraft parking area, back to the terminals, foregoing the costs of the airport airbridges. Flights from Phuket to Don Mueang, for example, are now a full 'bus' service, sometimes adding an additional 15 minutes at either end for the loading up of the buses and the trip to the planes or the terminal.
It's understood the excise tax collected since October 2019 totals 503 billion baht, down more than 6.5% on last year's figure. Most of the income comes from oil or oil products, cars, alcohol, and cigarettes.
SOURCE: Nation Thailand
Catch up with the latest daily "Thailand News Today" here on The Thaiger.
Keep in contact with The Thaiger by following our
Facebook page
.
Never miss out on future posts by
following The Thaiger
.
Phuket's governor calls for help in restoring island's economy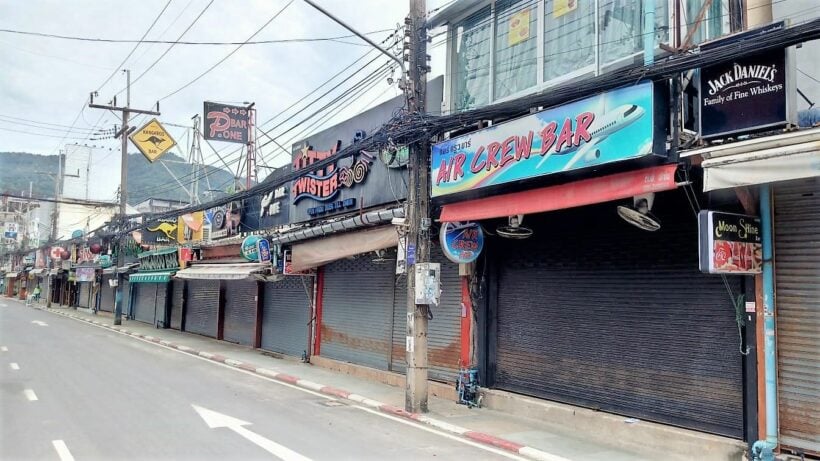 The governor of Phuket has likened the southern province to a "patient in a coma", as he pleads for help to restore its devastated economy. According to a report in the Bangkok Post, Phuket Governor Narong Woonciew was addressing a Public Health Association forum, where he highlighted the economic crisis caused by the ongoing ban on international tourists. The island's international airport closed in April, shutting off the supply of international tourists, and cutting off the flow of international money flowing into the island's tourist economy.
The latest figures show that Phuket has lost over 400 billion baht since the start of the Covid-19 pandemic. The island's economy is, either directly or indirectly, 90% reliant on a steady flow of international tourists, and has seen a massive tourist infrastructure boom over the past 20 years, including accommodation, tours, tour boats, tours buses and passenger vans, international shows, new roads, restaurants and rentals – all aimed at the many levels of traveller budgets.
Governor Narong predicts the province will face similar hardship next year, and is calling on the government to organise conferences and other events that will attract more visitors to the province.
"So far, the province has invited 15,000 village health volunteers in the south to travel and spend time in the province while today's seminar is bringing in 10,000 attendees and followers and will relieve some of the hardship."
Meanwhile, PHA president Prapat Thamwongsa, says the forum gives those attending the opportunity to share knowledge and advice on tackling the spread of disease, with presentations and competitions addressing all public health activities.
Phuket usually receives around 14 million visitors every year, with around 10-11 million arriving from outside Thailand. The airport usually welcomes up to 300 international flights a day but is now only receiving around 80 flights a day, since the ban on foreign flights started in April. Narong says an estimated 40,000 of the island's workers are now unemployed, while those still employed have taken hefty pay cuts of anything from 20% to a hefty 90%. Less than 30% of the province's hotels are currently open.
"Phuket is like a patient in a coma in ICU. So, it is necessary for all stakeholders to help restore Phuket as quickly as possible."
The Cabinet recently approved a long-stay visa (the Special Tourist Visa) for tourists who wish to visit the Kingdom, although critics say the strict requirements, coupled with the extortionate cost of the mandatory 14 day quarantine, make it unworkable. The new visa is also insisting that travellers will have to arrive on restricted charter or private jet flights, adding further cost and restrictions.
SOURCE: Bangkok Post
Catch up with the latest daily "Thailand News Today" here on The Thaiger.
Keep in contact with The Thaiger by following our
Facebook page
.
Never miss out on future posts by
following The Thaiger
.