Thai tourism minister plans help for tourists stranded and worried about overstaying visas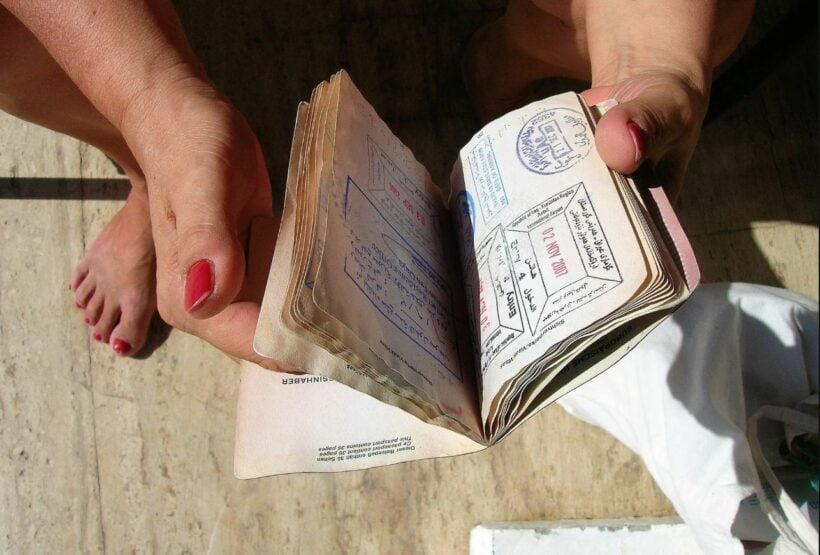 There are a growing number of tourists who are becoming stranded in Thailand as their home countries raise the drawbridge and lockdown their borders. Many European countries have started sealing their borders to deal with the Covid-19 coronavirus and other countries, closer to home, are starting to act as well. Last weekend Malaysia virtually locked down its borders. Thailand is still allowing tourists and visitors from some countries to arrive.
Tourism and Sports Minister Phiphat Ratchakitprakarn says they are "seeking a reprieve" for some of the estimated 500,000 tourists who will, at no fault of their own, end up overstaying their tourist visa. He says the request for a temporary "clemency" is for humanitarian purposes.
"Long-stay guests can also help keep local businesses running during this tough time."
The Minister noted that many of the stranded tourists are long-stay elderly travellers from Germany, Italy and Russia.
"They spend their winters here. They came to Thailand before the virus hit their hometowns and decided not to return home. They fear not receiving sufficient healthcare upon returning home."
One after another, European countries have been locking down their borders since the weekend and flights continue to be cancelled. The situation is making it impossible for tourists to return home.
Minister Phiphat told the Bangkok Post that he is going to discuss the matter with the Interior Ministry and Immigration Bureau. He says he plans to seek a temporary reprieve for these tourists as well as visa extensions for those whose countries have been affected. He will also ask the authorities not to blacklist overstayers.
Anecdotally, The Thaiger has received many messages in the past three days where frantic tourists, worried about overstaying their visas, are being charged full overstay fees and being rejected extensions if their legal visa stay limit has already been reached. Visitors from many countries can get a tourist visa for 30 days (some more, some less) and are fined 500 baht for every day they overstay their visa. Offenders can be deported or blacklisted.
Mr Phiphat said the request is for humanitarian purposes, adding that long-stay guests can also help keep local businesses running during this tough time. However, he admitted this is a "delicate" issue and could lead to future concerns about national security, according to Bangkok Post.
SOURCE: Bangkok Post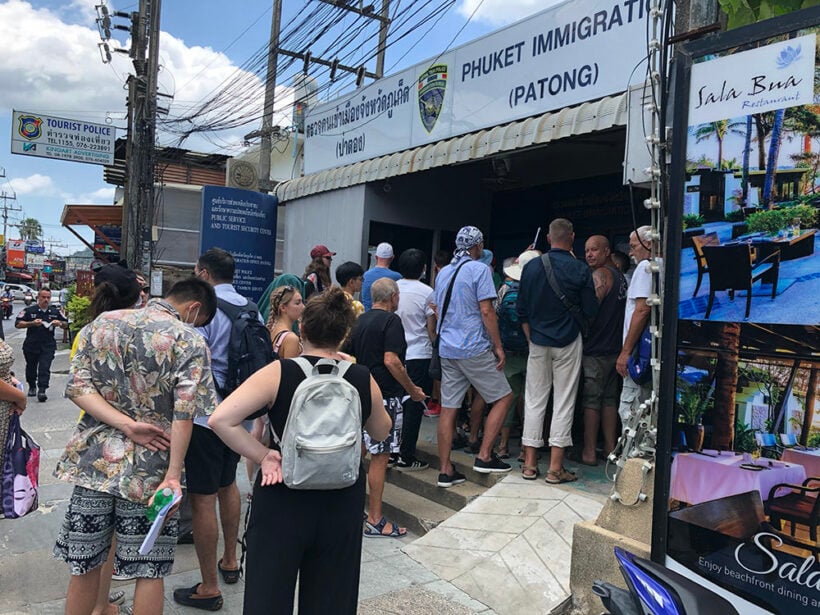 PHOTO: Many tourists were lining up at Patong Immigration in Phuket yesterday with officials unable to offer them any relief to their overstay conundrums.
Keep in contact with The Thaiger by following our
Facebook page
.
Never miss out on future posts by
following The Thaiger
.
19 new Covid-19 cases detected in quarantine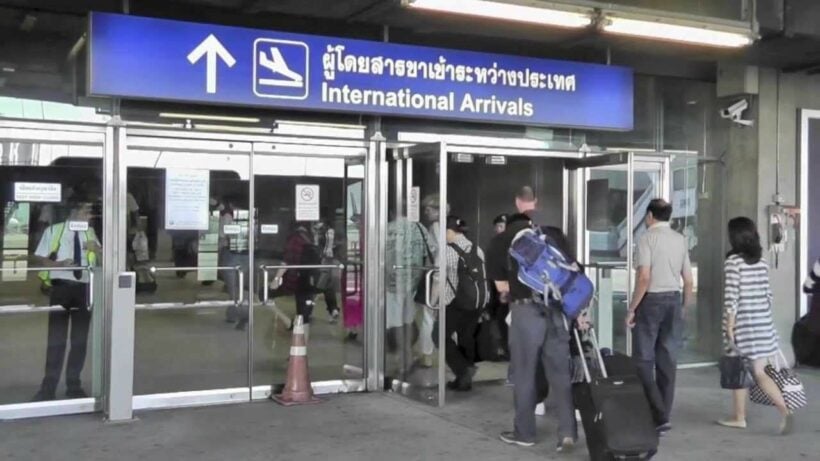 19 new Covid-19 cases were detected in quarantine, according to the Centre for Covid-19 Situation Administration. Thailand's total number of confirmed Covid-19 cases is raised to 3,961 with 3,790 recoveries and 60 deaths. 111 people are currently receiving medical treatment for the coronavirus.
4 Thai nationals travelling from Saudi Arabia, including a 40 year old teacher and 3 students ages 5, 10 and 12, tested positive for Covid-19.
3 people travelling from the United States, including a 61 year old American and 2 Thais, ages 30 and 75, tested positive for Covid-19.
2 Indian nationals, ages 32 and 40, travelling from India tested positive for Covid-19.
2 Thai nationals, ages 26 and 52, travelling from Germany tested positive for Covid-19.
2 Thai nationals, ages 30 and 37, travelling from the Republic of Georgia tested positive for Covid-19.
A 27 year old Thai national travelling from the United Kingdom tested positive for Covid-19.
A 30 year old Thai national travelling from Luxembourg tested positive for Covid-19.
A 31 year old Thai national travelling from Sweden tested positive for Covid-19.
A 42 year old Italian national travelling from Italy tested positive for Covid-19.
A 69 year old Omani national travelling from Oman tested positive for Covid-19.
A 41 year old Thai national travelling from Poland tested positive for Covid-19.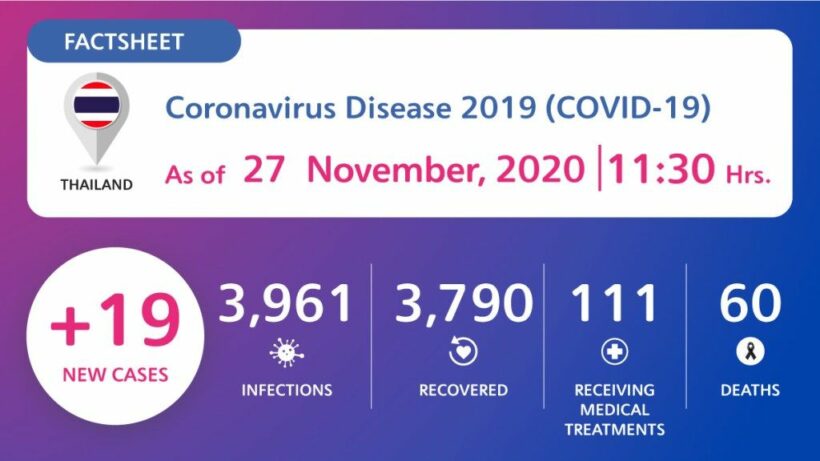 SOURCE: Bangkok Post
Keep in contact with The Thaiger by following our
Facebook page
.
Never miss out on future posts by
following The Thaiger
.
Questions raised over AstraZeneca "dosing mistake" in vaccine trials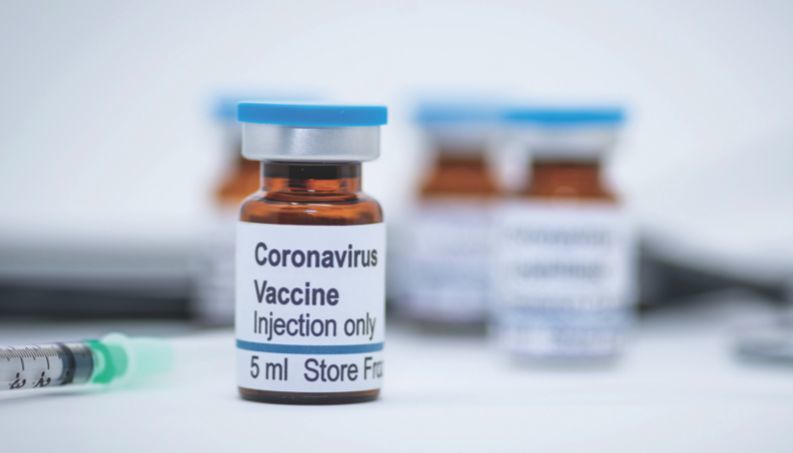 British-Swedish pharmaceutical company AstraZeneca announced this week that their experimental coronavirus vaccine candidate is, on average, 70% effective. But since Monday's announcement vaccine experts from around the world have questioned the methodology of the trials and transparency of the announced Phase 3 trial results.
The questions and uncertainty of the AstraZeneca vaccine trials will set back the timing for the vaccine to be authorised other parts of the world. Scientists are curious why the company has pooled results from different trials, saying that this "deviates from standard reporting on clinical trials".
AstraZeneca announced last Monday that the participants in the UK had been given 2 different courses of the candidate vaccine.
The drugmaker, who co-developed the vaccine with the University of Oxford, didn't explain why they used 2 different dosing regimens, or why the size of one group was significantly smaller than the other.
• In one group, 2,741 participants received a half-dose of the vaccine followed by a full dose at least 30 days later. This group was 90% protected against Covid-19.
• In the second group, 8,895 participants received a full dose followed by another full dose a month later. This group was only 62% protected.
The 2 trials, when averaged, according to AstraZeneca, gives their vaccine its reported 70% effectiveness. But epidemiologists say that the small number of people in the low dose group make it difficult to know if the effectiveness "was a statistical quirk".
David Salisbury, from the global health program at London-based Chatham House, said another area of confusion was that the studies pooled results from the two groups to reach an average of 70% efficacy. Speaking to AP…
"You've taken two studies for which different doses were used and come up with a composite that doesn't represent either of the doses. I think many people are having trouble with that.″
Then, Mene Pangalos, head of biopharmaceuticals research and development at AstraZeneca, responded to Reuters saying that a "lab error" was the reason why some volunteers had received a smaller dose… the dose that proved to be 90% effective.
"The reason we had the half dose is serendipity, Researchers had underpredicted the dose of the vaccine by half."
Then, the next day, University of Oxford chimed in in a statement… "dose selection for any new vaccine is a complicated area, and in exploring methods of dose selection, we discovered one gave a lower dose than expected."
"A difference in the manufacturing process had led to the error."
AstraZeneca say that these "manufacturing problems" have been corrected, noting that the UK regulator overseeing the trial had agreed to include "both approaches" in Phase 3.
Speaking to the Wall Street Journal on Wednesday, Menelas Pangalos said that the mistake is actually irrelevant.
"Whichever way you cut the data, even if you only believe the full-dose, full-dose data, we still have efficacy that meets the thresholds for approval with a vaccine that's over 60% effective."
The trial's lead investigator at Oxford University, Professor Andrew Pollard, as part of the announcements on Monday, said that's the issue is likely to do with the delicate balance of dosing someone just enough to trigger an immune response against the disease.
"What we've always tried to do with a vaccine is fool the immune system into thinking that there's a dangerous infection there that it needs to respond to, but doing it in a very safe way."
"So, it may be that the best way of kicking the immune system into action could be to give the body a small amount of the vaccine to begin with, and then follow up with a larger amount."
Responding to whether he had genuine confidence that the half-dose group's 90% success was not just a feature of a small sample size, Pollard said that result was "highly significant…even with the numbers that we have."
Moncef Slaoui, a US-based researcher and former head of GlaxoSmithKline's vaccines department who leads the US coronavirus vaccine program, says they were reviewing AstraZeneca's vaccine data.
He noted that group that got the lower dose that yielded the 90% efficacy had been a younger group, with no one older than 55.
"That could potentially affect the strength of AstraZeneca's findings, given that young people typically produce stronger immune responses to vaccines. We want it to be based on data and science."
Natalie Dean, assistant professor of biostatistics at the University of Florida said that the AstraZeneca/Oxford University team "get a poor grade for transparency and rigour when it comes to the vaccine trial results".
"This is not like Pfizer or Moderna where we had the protocols in advance and a pre-specified primary analysis was reported."
AstraZeneca shares have fallen 12% since November 11.
SOURCE: Euro News | Reuters | CNN
Keep in contact with The Thaiger by following our
Facebook page
.
Never miss out on future posts by
following The Thaiger
.
Thai government to sign vaccine contract with Oxford University, AstraZeneca, today
The Thai PM, Prayut Chan-o-cha, has confirmed that Thailand will today sign a contract with Oxford University and pharmaceutical giant AstraZeneca, for the procurement of their Covid-19 vaccine. The PM says the agreement will mean Thais can access the vaccine once it goes into production. This contract is in addition to the agreement signed for the transfer of vaccine technology that will enable it to be manufactured here.
Earlier this week, the team behind the vaccine announced that it was between 70-90% effective, depending on the dosage. The discrepancy raised some questions, as it appeared the vaccine was more effective when administered first as a half-dose, followed by a full dose, rather than when 2 full doses were administered. The team now says it may carry out another global trial to determine why the lower dose appears more effective.
The PM points out that one significant advantage the vaccine has is that it can be stored at temperatures of 2 – 8 degrees Celsius, unlike those of Pfizer-BioNTech and Moderna, which need to be stored at much lower freezer temperatures (around -70 degrees Celsius, in the case of the Pfizer jab). Such a requirement could create a logistical nightmare for some countries.
The PM says the vaccine is likely to be approved and go into production in Thailand by the middle of 2021, adding that the quicker it's available, the quicker the tourism sector and the overall economy will recover.
According to a Thai PBS World report, the PM says many other countries have signed similar deals with pharmaceutical companies, in order to guarantee access to effective vaccines for their citizens. Meanwhile, he adds that, until the vaccine is available, people should continue with hygiene measures such as mask-wearing in public spaces, hand-washing and social distancing, in order to avoid the repeat waves of the virus that other countries are having to deal with.
SOURCE: Thai PBS World
Keep in contact with The Thaiger by following our
Facebook page
.
Never miss out on future posts by
following The Thaiger
.