Additional thermal screening for Chinese arrivals at Thai airports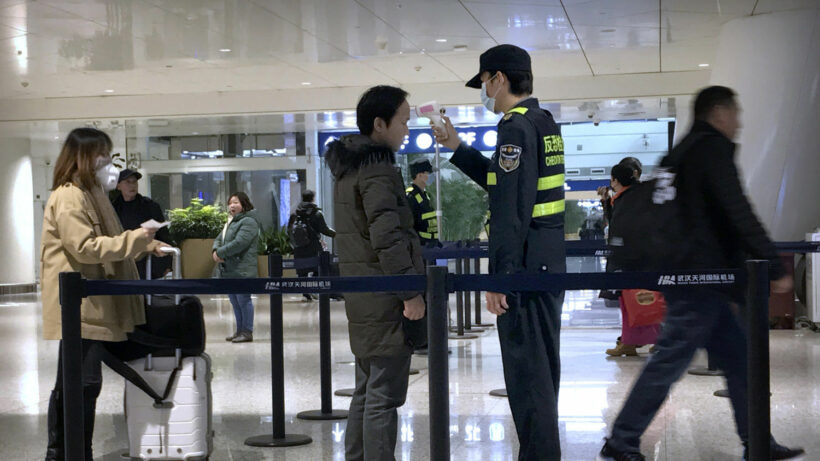 "The number of Chinese tourists is likely to drop by half this year – creating an enormous impact on Thailand's tourism industry."
Thailand's health authorities are taking more stringent precautions over Chinese arrivals in Thailand following the confirmation of coronavirus case #6 in Hua Hin, a resort town south west of Bangkok. Panlop Singhaseni, Prachuap Khiri Khan's governor, says they are currently awaiting the latest test results on a 73 year old Chinese woman who has been quarantined at a Hua Hin hospital after telling her hotel that she was suffering flu-like symptoms.
Latest global UPDATE.
The woman, a Chinese health official, landed on a plane from Wuhan on January 19 at Suvarnabhumi Airport and then hired a taxi to Hua Hin. She has been receiving treatment at a private hospital who, in turn, contacted the provincial medical office. The woman has since been quarantined.
Her travel companions and the taxi driver are also being contacted – her friends have told medical officials that they are feeling ok at the moment and have not exhibited any symptoms.
Suwanchai Watthanayingcharoenchai, director-general of the Thai Department of Disease Control says the Public Health Ministry will handle the issue if the patient is confirmed to have contracted coronavirus (although some media outlets have already described the 73 year old's case as 'confirmed').
He also reported that there are 20 cases of People Under Investigation currently in Thailand. All patients were found to have either stayed in or were travelling from Wuhan. Four of the patients are Chinese nationals. Two have already been discharged. The fifth, a Thai woman in Nakhon Pathom, has also been discharged. Passengers flying from nearby Chinese capitals, including Guangzhou in southern China, are also being routinely screened. Don Mueang Airport is now monitoring all flights from Guangzhou and directing passengers to a designated gate for screening. Some 24,000 passengers from China arrive at Don Mueang Airport every day.
"We've been doing beyond what is recommended and we started early."
Passengers out of Wuhan, specifically, have been screened since January 3. As of last Friday, 53 people had been detected in as "suspected cases" and temporarily quarantined. 33 have already been quickly discharged.
"Checking the temperature of passengers travelling from high-risk areas remains the most effective detection tool."
Meanwhile, Chiang Mai Airport reports that some 200-300 tourists are currently stranded and flights are being arranged to get them to their intended destinations within three days. The Secretary-general of the Association of Thai Travel Agents, Sumalee Wongcharoenkul, admits the current coronavirus situation is likely to evolved over the next two months and is likely to cause the number of Chinese tourists to drop by half this year – creating an enormous impact on Thailand's tourism industry.
To put the issue into perspective, the US Centre for Disease Control estimates that influenza results in 9 – 45 million cases, that ends up in 140,000 – 810,000 hospitalisations and 12,000 – 61,000 deaths annually, over the past decade.
The novel coronavirus is another flu-like virus that is related to the SARS and MERS viruses that emerged and faded over the past two decades. Chinese health officials have already noted that the majority of recent deaths related to the novel coronavirus were in people with underlying health conditions, or the elderly.
Here's the latest global update on the Coronavirus situation.
SOURCE: Bangkok Post
Keep in contact with The Thaiger by following our
Facebook page
.
Never miss out on future posts by
following The Thaiger
.
2 returnees in quarantine catch Covid-19 a second time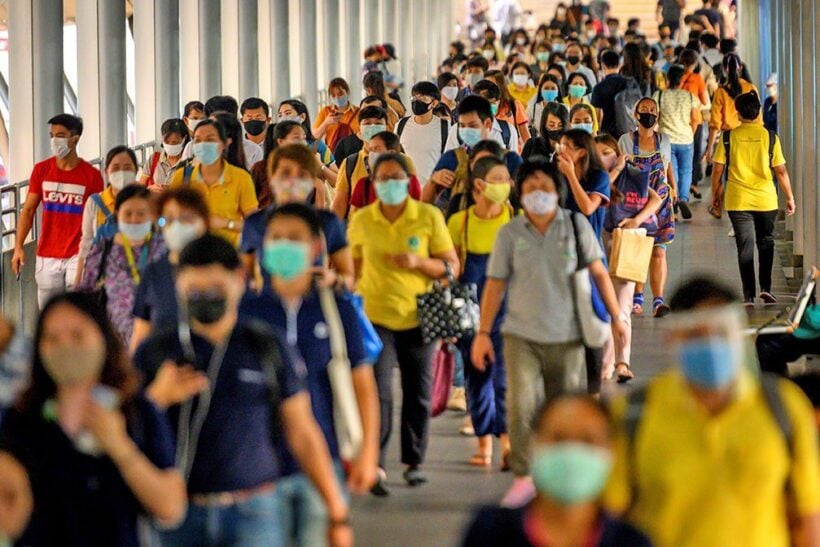 Health officials say 2 people in state quarantine tested positive for Covid-19, apparently catching the virus for a second time. A 42 year old Thai man recently tested positive for Covid-19 while in Chon Buri state quarantine after returning from Singapore. He first caught the virus a few months ago while in Singapore. He didn't need hospital treatment and quarantined until he was declared clear of the virus on June 11.
In another apparent reinfection, a 58 year old Thai man tested positive for Covid-19 after returning home from Kuwait. Health officials say the man first came in contact with the virus in Kuwait. He was hospitalised and recovered before coming back to Thailand.
Thailand currently has 3,519 confirmed coronavirus cases with 59 reported deaths and 3,360 recoveries. The majority of recent cases have been detected in the mandatory 14 day quarantine for those entering the country.
Health officials are still investigating apparent local transmissions. Earlier this month, a Bangkok DJ tested positive for Covid-19, breaking Thailand's 100 day streak without a reported local transmission. Health officials say he tested positive for the G-strain of the virus which is more infectious, but less severe. They say the G-strain is typically detected in state quarantine from people returning to Thailand rather than in local cases.
In another apparent local transmission, a Uzbek football player for the Biriram United team recently tested positive for Covid-19. He tested negative for the virus multiple times in quarantine after arriving to Thailand from Uzbekistan. He was released from quarantine and later tested positive for the virus. Some health officials speculate the virus has a longer incubation period than 14 days.
SOURCES: Bangkok Post | Nation Thailand
Catch up with the latest daily "Thailand News Today" here on The Thaiger.
Keep in contact with The Thaiger by following our
Facebook page
.
Never miss out on future posts by
following The Thaiger
.
Covid task force calls for extension to Thailand's emergency decree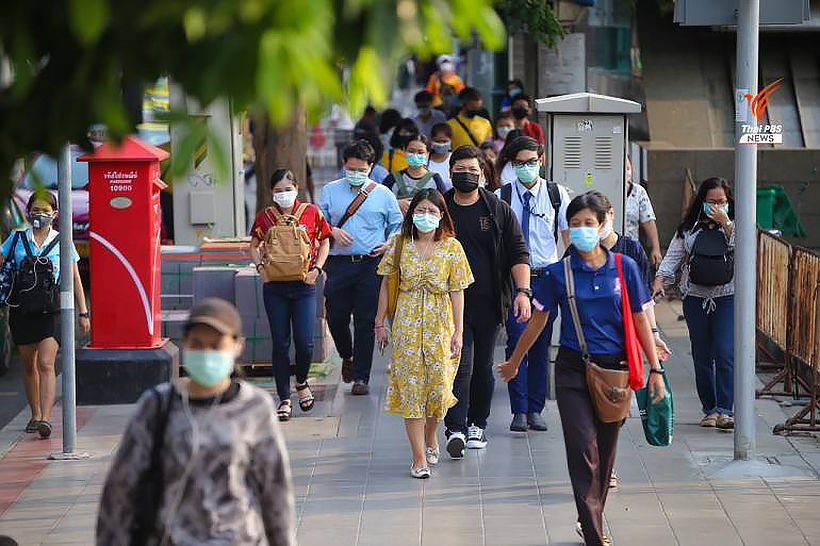 Thailand's Covid-19 task force is advising the government to extend the country's state of emergency by a further month… again. The Centre for Covid-19 Situation Administration plans to discuss the matter next Tuesday and put it to Cabinet for consideration on Wednesday.
The state of emergency, or emergency decree, which has been extended several times since its introduction in March, is due to expire at the end of this month. It has been extended, on a month by month basis, many times this year since it was introduced to short-circuit the process of implementation of Covid-19 preventative measures. However, the CCSA says an extension is vital to ensure various government agencies can work speedily to combat any threat from Covid-19, particularly as neighbouring countries experience a spike in infections.
Thailand has already taken steps to seal the porous border with Myanmar after a surge in cases means that country is now recording over 500 new infections a day.
SOURCE: Nation Thailand
Catch up with the latest daily "Thailand News Today" here on The Thaiger.
Keep in contact with The Thaiger by following our
Facebook page
.
Never miss out on future posts by
following The Thaiger
.
Quarantine could be reduced to 7 days from November, if border re-opening succeeds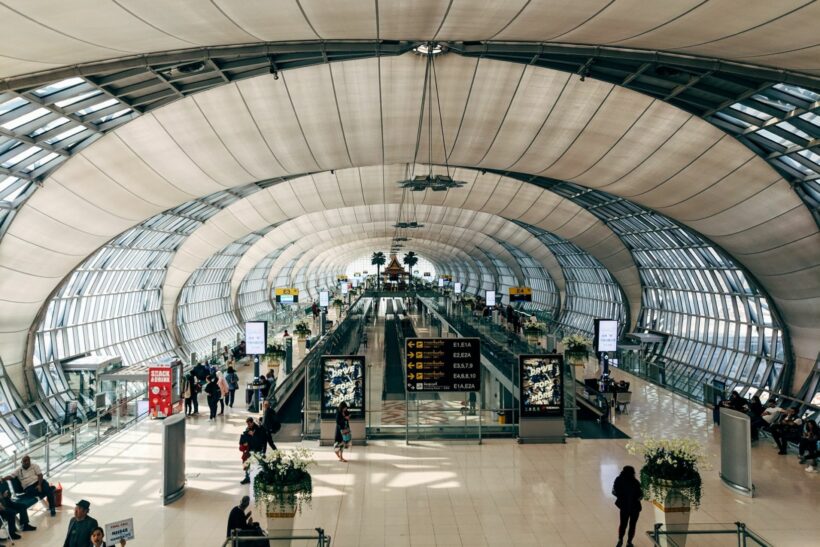 Thailand's Tourism and Sports Minister says the mandatory quarantine period for those arriving from overseas could be reduced to 7 days if there is no spike in Covid-19 infections after the border re-opens to limited arrivals from October. For the minister's part, the 7 day quarantine is merely speculation at this stage.
Minister Phiphat Ratchakitprakarn says more details on the planned Special Tourist Visa will be made available following a Cabinet meeting on Tuesday. The STV is expected to grant entry to long-stay arrivals from October 1. Visitors can then extend their stay by 90 days twice, meaning a stay of nearly 9 months in total will be possible. Each extension will cost 2,000 baht, under the current STV proposal.
The government is currently being extremely cautious with its plans to re-open the borders to international arrivals. However, in a Bangkok Post report today, Phiphat says that if the first 2 groups of arrivals, 300 foreign tourists in total, fulfil the 14 day quarantine period without testing positive for the virus, it may be possible to increase the number of visitors granted entry to the Kingdom. And reduce the length of the mandatory quarantine.
"Only 300 tourists per week will not be enough to fill up the whole supply chain and help operators (not even close!). However, the figure has to comply with the capacity of the healthcare workforce from the Public Health Ministry to prepare swab tests."
It's understood the Tourism Ministry has been in talks with private hospitals about supplying additional manpower to facilitate the testing being carried out at airports. Another option is to test arrivals at quarantine facilities, in order to avoid holdups at airport arrival terminals. Currently, the Phuket Provincial Health Office has the ability to conduct 1,000 tests a day.
Should the gradual re-opening in October pass without a significant spike in Covid-19 cases, Phiphat says the government may consider halving the 14 day quarantine period from mid-November. Visitors will still be required to be tested prior to arrival, several times while in quarantine, and again before being released.
"In the event there are 5 positive cases from 300 tourists, the plan to welcome foreigners has to move forward anyway. But we will set up new alternative plans to cope with the situation."
A reduction in the quarantine period may succeed in attracting more visitors, particularly given the high cost of staying at certain alternative state quarantine facilities, which tourists must foot the bill for themselves. An increase in foreign arrivals is seen as essential to the recovery of the tourism sector in areas currently struggling to survive since the border shutdown 6 months ago.
The Tourism Council of Thailand has visited places such as Phuket, Chiang Mai, Prachuap Khiri Khan, Udon Thani, and Rayong, to talk to local business owners. In presenting its findings to the Tourism and Sports Ministry, TCT president, Chairat Trirattanajarasporn, says the government must find a solution to help the tourism sector.
The Tourism Council of Thailand predicts that once the global Covid situation is brought under control, foreign arrivals to Thailand should reach the 60 million mark and contribute 25% of the country's GDP by 2023. The prediction of 60 million tourists per year would be a more than 50% increase on 2019's published arrival numbers, optimistic at best, and against the trend of international travel consultants that say the world's travel industry could take up to a decade to recover to pre-covid numbers.
SOURCE: Bangkok Post
Catch up with the latest daily "Thailand News Today" here on The Thaiger.
Keep in contact with The Thaiger by following our
Facebook page
.
Never miss out on future posts by
following The Thaiger
.