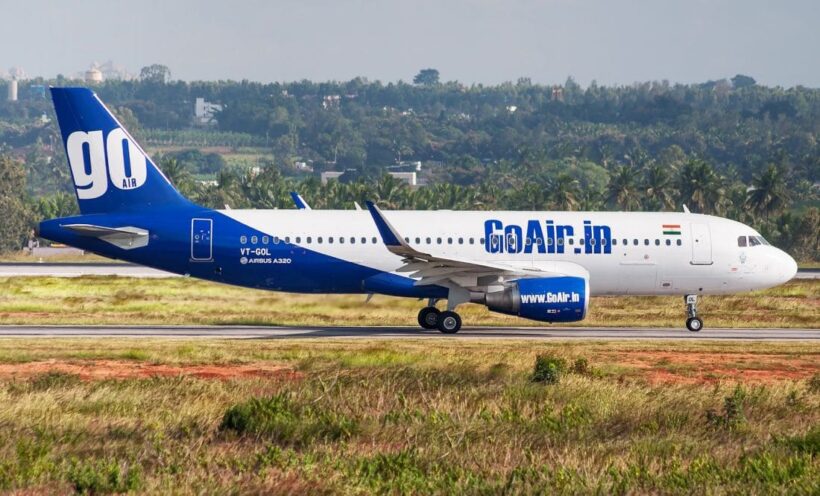 Indian low-cost airline carrier GoAir will commence direct flights between India and Phuket in October. Flights between Delhi to Phuket start October 11 and from Mumbai on October 12.
GoAir is the 5th largest airline in India, with a home base of Mumbai.
The city-based airline, which became eligible to fly overseas more than two years ago when it took delivery of its 20th aircraft, which was also the first Airbus A320 Neo for the airline, will be the fifth domestic carrier to have international operations.
"We will be launching our international operations with a flight to Phuket (Thailand) from Mumbai in October. We have all regulatory approvals in place."
The airline begins its international journey after flying domestically for over a decade and will be the fifth Indian airline to start flights to overseas destinations. Currently, full service carriers Air India, Jet Airways and budget airlines, SpiceJet and Indigo have international flights.
The Tata and Singapore Airlines-owned Vistara is also expected to start international flights from the end of the year.
Vrieswijk of GoAir said there were significant opportunities in international markets, although he refused to disclose specific details on other international destinations the airline intends to fly to.
"We will be looking for wide-body aircraft, so we will explore long haul flying going forward. We will be meeting up with some of the aircraft manufacturers to have initial discussions about the opportunities going forward. Apart from the announcements, very shortly, we want to explore more internationally," he said.
The airline currently has a fleet of around 36 aircraft, which include 19 of the new fuel-efficient Airbus A-320Neo jets. Thirteen more of these planes are expected to be added this year. GoAir has 144 of these A-320Neo planes on order.