Will the West embrace the South Korean male beauty product industry?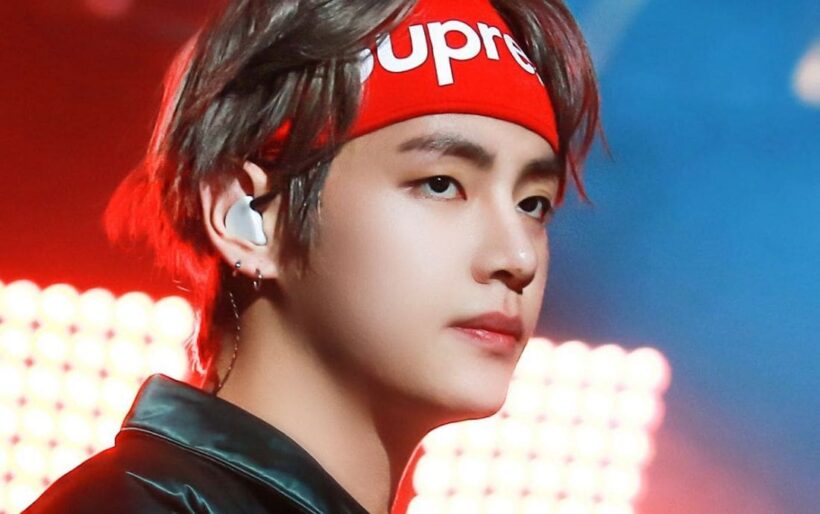 PHOTO: 'V' or Kim Tae Hyung from Korean band BTS
Over the past decade South Korean men have become the world's biggest male spenders on skincare and beauty products. The market has grown by 44% in the country in the six years before 2017, according to Euromonitor.
This figure is even higher for Gen Z respondents (the ones born after 2000), with 58% saying they pamper themselves with "lengthy" beauty or grooming treatments at least once per week, nearly twice as much as South Korean men overall at 34%.
About three quarters of South Korean men undertake a beauty or grooming treatment at least once a week, according to a recent survey by GlobalData. How many men in the West are following these trends? A lot fewer.
According to Roald Maliangkay, director of the Korea Institute at The Australian National University, this phenomenon can be explained in part by the influence of K-pop, South Koreas massively popular music industry.
"I am struck by how many local young men are now emulating the look typical of Korean male idols. I saw many men in sharply cut outfits with perfectly groomed dyed hair and double eyelids (as a result of cosmetic surgery), and I even noticed a few men wearing some light makeup," he said in a special report on CNN.
The origins of South Korea's male beauty obsession are complex, however. Maliangkay's 2010 study "The effeminacy of male beauty in Korea" highlights an alternative theory: that the rejection of traditional masculinity was in fact led by women as a backlash against severe gender inequality.
One of the main catalysts, his paper argues, was the 1997 Asian financial crisis. Unemployment across the country rose, but figures show that women were disproportionately affected.
"In the year following the crash, female employment fell by 8.2%, almost 3 percentage points more than the equivalent figure for men. Resentment over this and other workplace inequalities, as well as the rise of literature and film questioning traditional gender roles, led women to seek out softer male figures who had the potential to make the opposite sex feel more powerful."
The trend may also result from pressure on men to compete in a tough job market, according to James Turnbull, a writer and lecturer based in the city of Busan, South Korea, who specialises in Korean feminism and popular culture.
"In this cut-throat environment, 20 and 30 somethings are all about improving their 'specs' with extra degrees, courses, internships, English-language qualifications and so on."
Turnbull added that Korean companies routinely ask job applicants for photographs on their CVs.
Katherine Spowart, who runs the beauty blog SkinfullofSeoul, stressed that Korean men still face specific social pressures.
"Male beauty is generally much more accepted as a concept in South Korea, but it doesn't relieve each gender of their traditional roles in mainstream culture. Gender roles are still fairly rigid, sexual choices other than heterosexuality are generally not talked about, and it's a patriarchal culture."
But now the West is fighting back in the pursuit of perfect brows and flawless skin. In September, Chanel released Boy de Chanel, its first cosmetics range for men. The line features eight shades of tinted foundation, a two-in-one brow pencil and brush, and a transparent matte lip balm.
Aiming to "write the vocabulary of a new personal aesthetic for men," the French house piloted the collection in South Korea before making it available online to US shoppers last November.
But David Yi, founder of the US-based male beauty blog Very Good Light, says there are still huge challenges for beauty brands intending to woo men.
"There are still many, many years until makeup becomes widely accepted in the US. South Korea is so progressed when it comes to beauty," he added. "They have a makeup look solely for men that's completely different from women, which is what K-pop male stars subscribe to."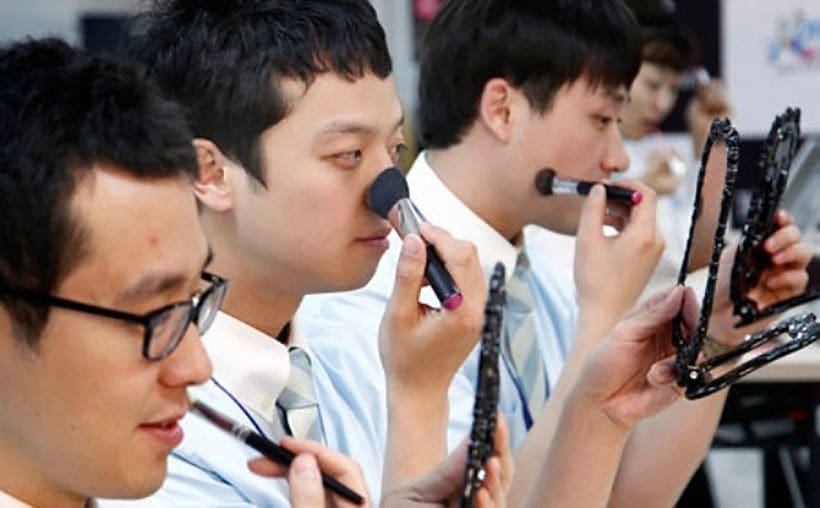 Excerpts from a CNN article HERE.
Want more from the Thaiger family?
📱 Download our app on Android or iOS for instant updates on your mobile
📧 Subscribe to our daily email newsletter
👍 Like/Follow us on Facebook
🔔 Subscribe to or Join our YouTube channel for daily video updates


Find more SE Asian News courtesy of Thaiger.

Broke? Find employment in Southeast Asia with JobCute Thailand. Rich? Invest in real estate across Asia with FazWaz Property Group. Even book medical procedures worldwide with MyMediTravel, all powered by DB Ventures.

Thailand introduces help for LGBT families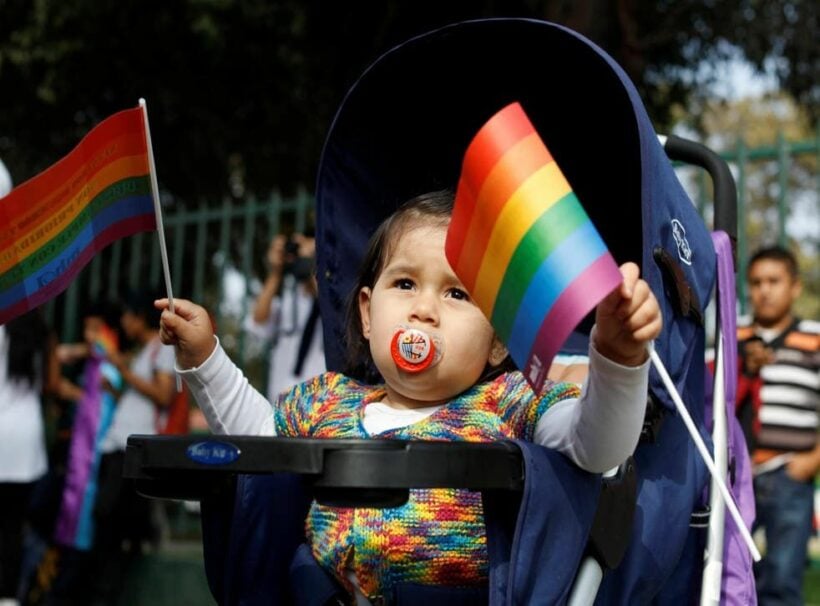 Thailand is introducing help for those families with LGBT children who suffer from bullying. The Thai Health Promotion Foundation and the Foundation of Transgender Alliance for Human Rights created a manual titled, "This House Has Gender Diversity."
Phoranee Phuprasert, director of the Office of Vulnerable Group Support, says the manual aims to create a better understanding of LGBT issues, especially among parents struggling to accept their children's different lifestyles. She says many LGBT children had not been accepted by their family which was one of the main reasons for creating the manual to spread better information and understanding to help make families a safe space for LGBT children.
"We saw that many schools and other organisations had taken part in anti-bullying projects. So, we reached out to find another space that was still problematic and we found out that the family is still the problem, even much bigger [than what is in the school]. Therefore, it is very important to open a conversation among family member with academic knowledge, not only one's own experience and prejudice, and this could help the parents understand their kids."
The manual is still in the editing process, but it is expected that there will be an online version by next month on Thai Health Promotion Foundation and TGA websites.
41 year old Matcha Porn-in, the Sangsan Anakot Yawachon organisation officer and board of international family equality day co-host, told the Bangkok Post that her wife and her daughter had contributed to the manual. She said the manual did not only help the parents understand their children much better, but also empowered them in situations of social pressure over having LGBT children.
"We wrote this manual from both perspectives, the lesbian child of heterosexual parents and parents of a bisexual daughter. We understand many parents have to put up with questions from a neighbour, or even among their own relatives. This manual could become a reference for them, so they know they have raised their kids well enough."
Matcha says she accepts that researchers still need to learn more about families' different experiences and help others understand the content in the manual since some of it might appear overly academic.
SOURCE: Bangkok Post
Want more from the Thaiger family?
📱 Download our app on Android or iOS for instant updates on your mobile
📧 Subscribe to our daily email newsletter
👍 Like/Follow us on Facebook
🔔 Subscribe to or Join our YouTube channel for daily video updates
The benefits of traditional Thai massage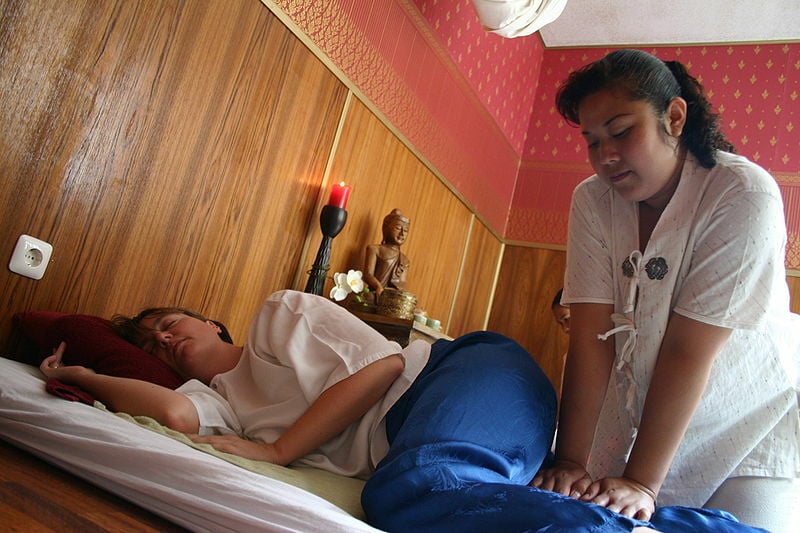 One of Thailand's most famous cultural delights is that of a Thai massage. And, it can be said that once you have one of these, you won't go back to your previous methods of healing and relaxation. Thai massages have been around for 2,500 years as the method began originally as a type of healing art in India, influenced by Ayurvedic and traditional Chinese medicine.
Thai Traditional massages are unique from Western or European massages in that the receiver lies fully clothed on a mat that is usually on the ground or low to the floor.
For a traditional Thai massage, the masseuse will stretch and pull your limbs while using rocking motions to relieve stress, and improve flexibility and circulation, leading to the inevitable deep relaxation felt by most who have undergone this Eastern‐style massage. Thai massages focus more on the flow of energy, or chi, throughout your body which is much more in line with Asian healing arts.
The energy, or chi, is thought to move through one's body along pathways known as sens. Sens correspond to different parts of the body, such as the bones, muscles, blood, and nerves. The sens that affect the mind and consciousness are thought of as more subtle channels.
One reason Thai massages focus on the sens, is that practitioners believe that tight muscles cause blockages within different Sen. Such blockages are believed to reduce the flow of life energy, which can cause stiffness resulting in illness. Thai massage therapists employ different techniques that either open or tighten different Sen lines to correct the flow of life energy.
Although it may sound like a Thai massage may not fix the body, scientific studies have indicated that this myth is incorrect as aches and pains have been known to go away after using this type of therapy. Health issues as migraine headaches, back pain, and joint pain have all been treated successfully by undergoing Thai massage therapy.
Also, researchers concluded that the benefits of using this non‐pharmaceutical type of treatment may ease symptoms for up to 15 weeks. Researchers have also indicated that a Thai massage increases flexibility as it can improve blood flow and oxygen supply to muscles. Thai massage can promote the circulation of both blood and lymph through the use of gentle stretches. The increased circulation then fills the body's tissues with oxygen. This helps promote cell growth and heart health. It is scientifically known that improved blood circulation stimulates the somatosensory system. This system plays a major role in balance.
For those patients who have anxiety, Thai massages can decrease anxiety while providing a sense of calm and relaxation. Such studies have shown that those who receive the massage, test lower on psychological assessments for stress afterwards. Brain scans have also shown the same results, even beating out traditional forms of physical therapy to treat anxiety. A 2015 study also found that Thai massage significantly reduces levels of a certain stress marker present in the saliva, called sAA.
Since Thai massages incorporate yoga‐like stretching, receivers often report feeling rejuvenated with energy. One small study revealed that between Thai and Swedish massages, the Thai massages left people feeling more energised and renewed. But the researchers of that study do say that there needs to be more research to make a concrete conclusion.
In a traditional Thai massage, practitioners use their hands, thumbs, elbows, forearms, and sometimes even their feet to reduce tension in your muscles. The masseuse may even sit on you to aid in helping you stretch into certain positions. A Thai massage involves the recipient also doing a bit of work as it involves more intense stretching. This method is different to the method used in Swedish massages, as oil and deep kneading are instead used, while the recipient lays still.
After a Thai massage, a person may feel very relaxed, however, it is important to note that muscles have been stretched, worked, and prodded. After a Thai massage, a person should rest and drink plenty of water. There are no set guidelines or recommendations for how often a person should get a Thai massage.
But, it is important to avoid a Thai massage when recovering from an injury as the physical intensity of the massage can cause further injury to the body.
Because Thai massage has profound effects on your circulatory system, make sure you check with your doctor before you schedule a massage, especially if you have: diabetes, open wounds, underwent surgery recently, cancer, are pregnant, heart disease or coronary artery disease, conditions that affect your spine, osteoporosis, high blood pressure, deep vein thrombosis, neurological disorders, burns, bleeding disorders, or thrombocytopenia.
While this list is not conclusive, it is important to consult a physician if you have any underlying health issues before getting a Thai massage to minimize the risk of harm.
Want more from the Thaiger family?
📱 Download our app on Android or iOS for instant updates on your mobile
📧 Subscribe to our daily email newsletter
👍 Like/Follow us on Facebook
🔔 Subscribe to or Join our YouTube channel for daily video updates
Online alcohol sales banned from today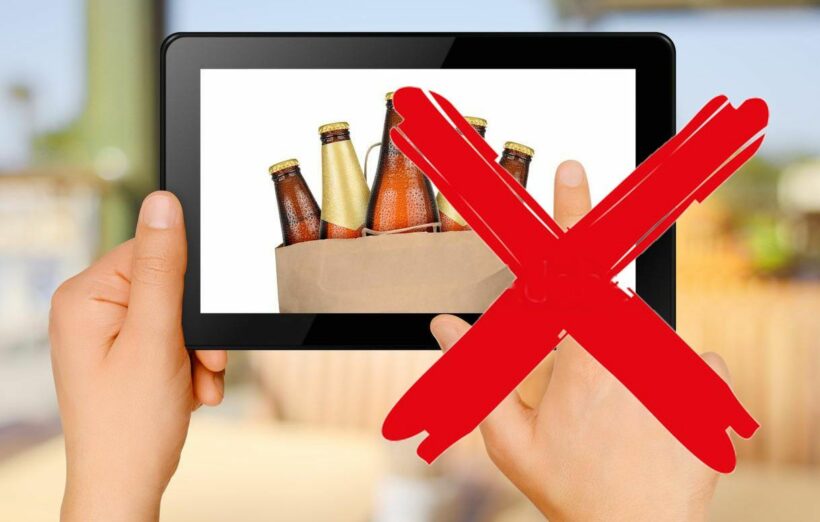 That ban on sales of alcohol online kicks in today. Announced 3 months ago, the actual ban starts from today. The Royal Thai Police and Public Health Ministry reminded us about the start of the new law on Friday, that prohibits the sale or advertising of alcoholic beverages through digital and social media channels.
"From Monday, December 7, the sale and advertisement of alcoholic beverages online will be prohibited. Direct selling, persuading consumers, introducing products or other related services via digital channels that enable sellers to complete a sale without meeting the buyer face to face is now banned."
Selling and buying beer, wine and spirits online has become more popular, but the Thai PM says that internet alcohol sales are harder to control than sales at local liquor stores. He noted last month that it's difficult to check that the provisions of the Alcoholic Beverage Control Act are being followed online, like no alcohol sales before 5pm or on certain holidays (although many local stores didn't follow the rules anyway).
But the new prohibition doesn't include paying for alcoholic beverages via electronic methods at stores, restaurants or establishments that serve alcohol.
"This prohibition applies to all retailers and wholesalers, regardless of the size of company. This law is not a ploy to cut off sales channels for small businesses as some say."
In reality the ban will have little effect on people's access to alcohol, other than preventing the ordering online. The purchase and payment of alcohol at bars and other establishments, including restaurants, remains unchanged.
Want more from the Thaiger family?
📱 Download our app on Android or iOS for instant updates on your mobile
📧 Subscribe to our daily email newsletter
👍 Like/Follow us on Facebook
🔔 Subscribe to or Join our YouTube channel for daily video updates