Will the West embrace the South Korean male beauty product industry?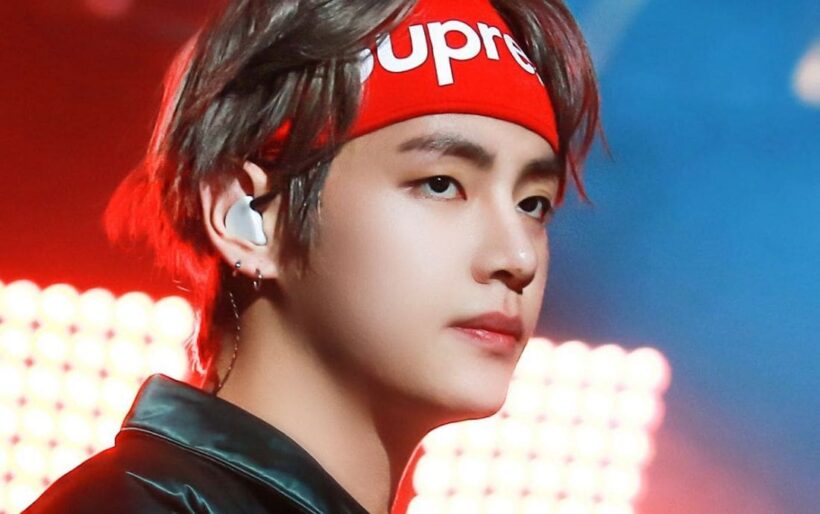 PHOTO: 'V' or Kim Tae Hyung from Korean band BTS
Over the past decade South Korean men have become the world's biggest male spenders on skincare and beauty products. The market has grown by 44% in the country in the six years before 2017, according to Euromonitor.
This figure is even higher for Gen Z respondents (the ones born after 2000), with 58% saying they pamper themselves with "lengthy" beauty or grooming treatments at least once per week, nearly twice as much as South Korean men overall at 34%.
About three quarters of South Korean men undertake a beauty or grooming treatment at least once a week, according to a recent survey by GlobalData. How many men in the West are following these trends? A lot fewer.
According to Roald Maliangkay, director of the Korea Institute at The Australian National University, this phenomenon can be explained in part by the influence of K-pop, South Koreas massively popular music industry.
"I am struck by how many local young men are now emulating the look typical of Korean male idols. I saw many men in sharply cut outfits with perfectly groomed dyed hair and double eyelids (as a result of cosmetic surgery), and I even noticed a few men wearing some light makeup," he said in a special report on CNN.
The origins of South Korea's male beauty obsession are complex, however. Maliangkay's 2010 study "The effeminacy of male beauty in Korea" highlights an alternative theory: that the rejection of traditional masculinity was in fact led by women as a backlash against severe gender inequality.
One of the main catalysts, his paper argues, was the 1997 Asian financial crisis. Unemployment across the country rose, but figures show that women were disproportionately affected.
"In the year following the crash, female employment fell by 8.2%, almost 3 percentage points more than the equivalent figure for men. Resentment over this and other workplace inequalities, as well as the rise of literature and film questioning traditional gender roles, led women to seek out softer male figures who had the potential to make the opposite sex feel more powerful."
The trend may also result from pressure on men to compete in a tough job market, according to James Turnbull, a writer and lecturer based in the city of Busan, South Korea, who specialises in Korean feminism and popular culture.
"In this cut-throat environment, 20 and 30 somethings are all about improving their 'specs' with extra degrees, courses, internships, English-language qualifications and so on."
Turnbull added that Korean companies routinely ask job applicants for photographs on their CVs.
Katherine Spowart, who runs the beauty blog SkinfullofSeoul, stressed that Korean men still face specific social pressures.
"Male beauty is generally much more accepted as a concept in South Korea, but it doesn't relieve each gender of their traditional roles in mainstream culture. Gender roles are still fairly rigid, sexual choices other than heterosexuality are generally not talked about, and it's a patriarchal culture."
But now the West is fighting back in the pursuit of perfect brows and flawless skin. In September, Chanel released Boy de Chanel, its first cosmetics range for men. The line features eight shades of tinted foundation, a two-in-one brow pencil and brush, and a transparent matte lip balm.
Aiming to "write the vocabulary of a new personal aesthetic for men," the French house piloted the collection in South Korea before making it available online to US shoppers last November.
But David Yi, founder of the US-based male beauty blog Very Good Light, says there are still huge challenges for beauty brands intending to woo men.
"There are still many, many years until makeup becomes widely accepted in the US. South Korea is so progressed when it comes to beauty," he added. "They have a makeup look solely for men that's completely different from women, which is what K-pop male stars subscribe to."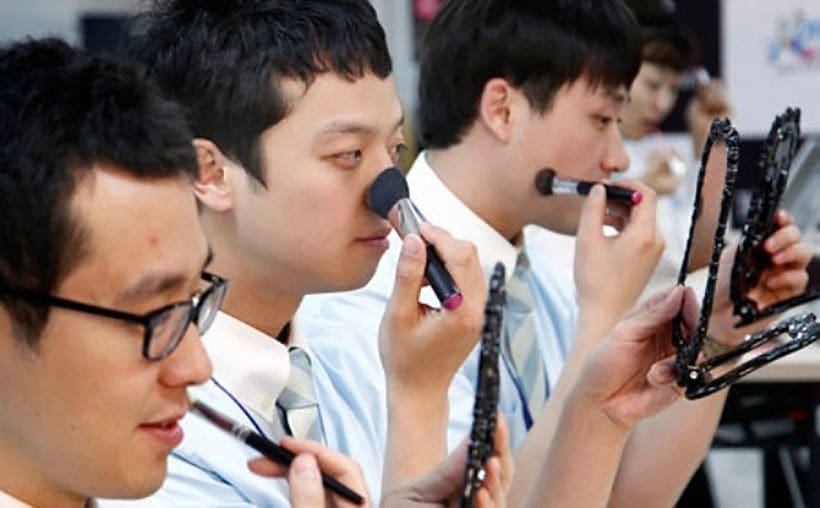 Excerpts from a CNN article HERE.


Are you considering a medical procedure abroad? With Thaiger Medical you can research hospitals and doctors, choose a destination in Thailand or abroad, and book an appointment today.
The legalisation of marijuana for medical purposes, is now in effect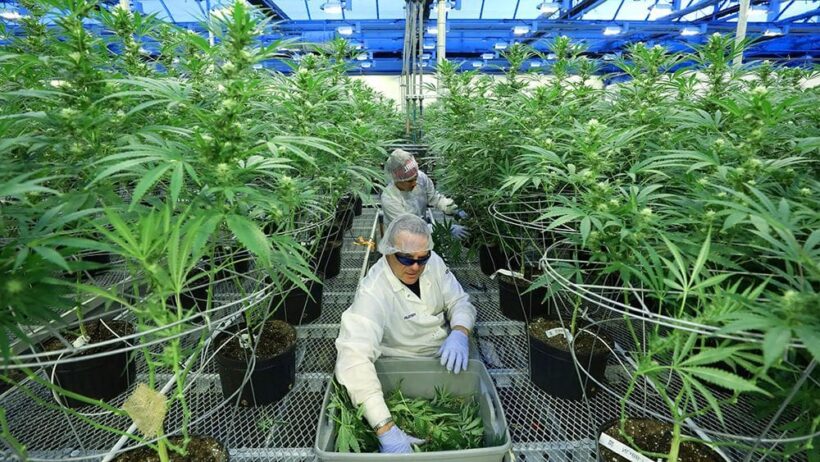 Grass, pot, ganja, marijuana… cannabis.
Whatever you want to call it, it can now be grown legally in Thailand and used in medical and scientific applications with the consent of the authorities, under strict guidelines.
The Narcotics Act 2562, which seeks to amend specific provisions of the Narcotics Act of 1979 to enable the use of marijuana for the treatment of patients, study, research and development, has now been published in the Royal Gazette.
The revised also allows for cultivation in agricultural, commercial and industrial uses for medical benefits as well.
However, the legal use of marijuana will be placed under the control of a committee headed by the permanent secretary of agriculture and comprises heads of several departments such as the Health Support Services Department, the Industrial Works Department, the Mental Health Department and the Medical Council.
The law also allows for the legal use of "kanchong", or hemp, with consent from the committee.
Import and export of marijuana in quantities, appropriate for medical treatment of certain ailments, is now permissible under the law, but there must be a prescription or a certificate from a certified medical practitioner.
However, the import or export of marijuana in excess of 10 kilograms remains prohibited as this will be considered trafficking in narcotics.
This is the first time in Thailand that marijuana can be used legally for medical or scientific purposes despite the fact that the studies indicate the plant may possess medicinal qualities of value to some patients.
The controlled use of marijuana for medical and scientific purposes is considered an initial step which will eventually lead to wider use for other purposes.
Private hospital patient? You are free to buy your medications outside.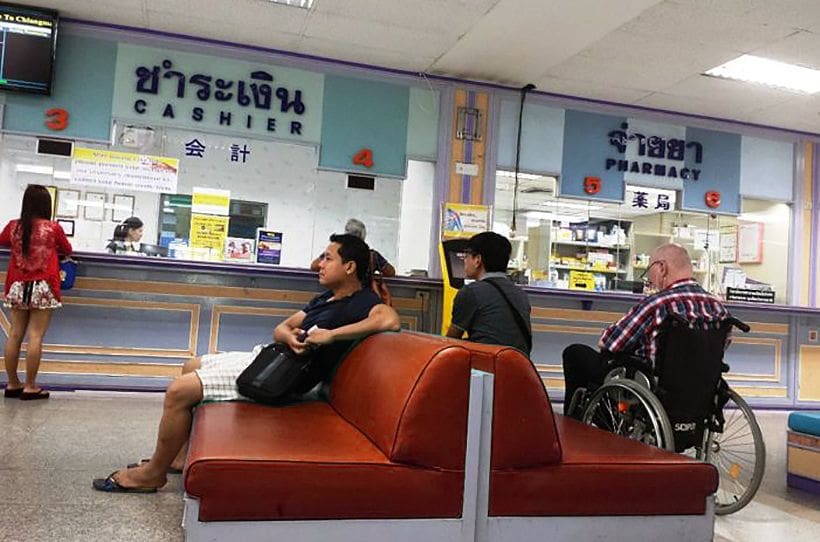 Patients at private hospitals can buy their prescriptions and medication anywhere outside the hospital after getting a prescription from their doctors, according to the Health Service Support Department (HSSD).
The clarification clears up an old myth that you had to buy your medications at the over-priced dispensary at your private hospital.
But the department has no plans to force private hospitals to inform their patients of this right through announcements or signage.
It's OK, we'll tell you!
"Patients have long had the right to buy medicines outside hospitals," HSSD director-general Dr Nattawuth Prasertsiripong said yesterday.
He was speaking publicly in order to downplay speculation that the latest resolution from the Medical Facilities Committee (MFC) could make it impossible for patients to produce a prescription and get their needed medicine from drug stores or pharmacies outside the hospital.
Last Thursday the MFC ruled that medicines be treated as among the medical services that doctors must take responsibility for. While MFC has recognised that patients have the right to buy medicines from outside hospitals, it has also absolved private hospitals of having to put up on-site signage informing their patients of this right.
Nattawuth said his department would forward the resolution to a subcommittee established under the Committee on Product and Service Prices with the mission to prepare measures related to price control over medicines and medical-services.
The committee has assigned relevant organisations to gather opinions on price-control measures. Among these organisations are the HSSD, the National Institute for Emergency Medicine and Thai General Insurance Association.
"Between 60 and 70 per cent of patients at private hospitals are health-insurance policyholders," Nattawuth said.
According to him, just two per cent of complaints about private hospitals that the HSSD had received last year were about high prices.
Many non-government organisations have long complained about perceived overcharging by private hospitals. In one extreme case, a medical bill exceeded 23 million baht.
"There are many complaints about medical-service fees. In one extreme case, the bill exceeded 23 million baht. A surgeon, for example, charges about 170,000 baht per operation," Foundation for Consumers secretary-general Saree Ongsomwang said recently.
Nattawuth said the HSSD, for its part, was responsible for ensuring that medical facilities provided a good standard of services.
The Thaiger warns that purchasing your prescriptions outside the hospital puts the onus on you to verify the quality and contents of the drugs you are buying.
SOURCE: The Nation
Why is Thailand so popular for medical tourists?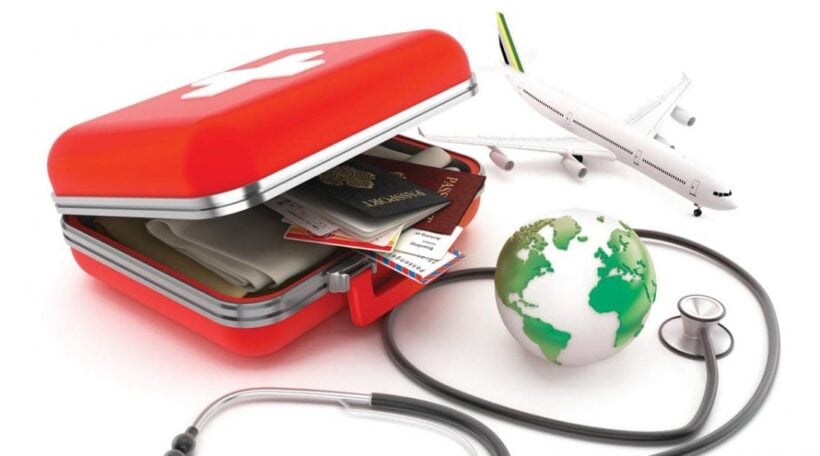 Considered to be one of the most popular destinations for contemporary medical tourism, Thailand continues to see a surge in patients seeking top quality, affordable care. From Bangkok to Chiang Mai and the beaches of Phuket, thousands visit annually, combining luxury travel with first-rate quality care, for the ultimate medical tourism holiday.
It appears convenience is one key component as to why patients keep returning for invasive and non-invasive treatment. Several international airports service this South East Asian hub with non-stop flights to locations across Thailand including Phuket, Koh Samui, Chiang Mai and Pattaya. Low-cost internal flights mean travelling around is cheap and easy. 
But this is only scratching the surface.
Significant financial injections from the Thai government has led to a genuine medical boom with major boosts to the country's healthcare infrastructure. Thailand's reputation for delivering world-class medical care is unrivalled with superior aesthetic treatments at value-friendly rates.
Procedures have never been more accessible at an extensive range of internationally accredited medical facilities. 
The warm weather is undoubtedly a huge draw but Thailand has become the essential place for outstanding cosmetic and plastic surgery carried out by highly trained surgeons. Offering more than 1,000 private medical facilities, Thailand is also home to the biggest private hospital in South East Asia, Bumrungrand International Hospital.
Furthermore, Thailand was the first Asian country to achieve the prestigious Joint Commission International (JCI) status. Known as JCI accreditation, The healthcare bar is set very high with only the best of the best achieving the 'Gold Standard' in healthcare and patient safety. In fact, this idyllic location boasts more than 60 clinics with international healthcare accreditation measured on par with US standards and practices.
According to June Jenkinson of MyMediTravel, "The patient experience has significantly improved in recent years. Imagine walking into a pristine clinic with identical levels of clinical care as you would find back home."
"This is enhanced by fully qualified doctors who have undertaken rigorous training abroad and on-demand bilingual staff possessing leading expertise and knowledge."
"Patients benefit from up to the minute diagnostic equipment, fiercely competitive prices and Thailand's renowned ingrained service culture, which leads to a dedicated patient focused visit. With clinical premises, labour and running costs significantly lower, the consumer can enjoy savings of 30-80% across a wealth of procedures."
From liposuction to gender reassignment surgery, medical tourists are flocking to enjoy top notch care, price-busting procedures and an incredible destination for both pre and post-treatment recovery.
Medical tourists are spoilt for choice thanks to the all-encompassing range of Thai clinics such as the JCI-accredited Sikarin hospital that has been established for 25 years or KTOP Clinic. Offering an extensive range of treatments, the latter is the leading facility for Korean style plastic surgery.
Thailand has now emerged as a world leader in the medical tourism sector with groundbreaking medical facilities together with an incredible adventure-tourism hotspot. The medical tourism trend is here to stay in 2019 and beyond.