Thai Life
Video Report: Phuket tradition set to come to life in Old Phuket Town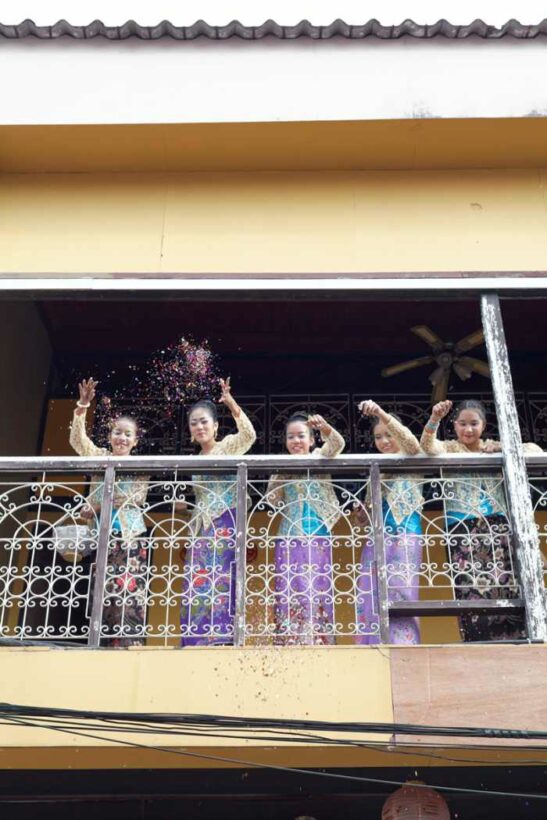 PHUKET: For most visitors to Phuket, it can seem that the island is all about beaches, bars, resorts and restaurants, but for those who want to get off the beaten track, there is a wealth of fascinating cultural heritage to explore.
One event that epitomizes the historical roots of Phuket is the annual Baba Wedding ceremony, held each year in Phuket Old Town.
Now in its sixth year, the Baba Wedding ceremony is organized by the Thai Peranakan Association, a group dedicated to preserving and promoting the history of Phuket's unique culture.
Peranakan culture was born out of the intermarriage between Straits Chinese immigrants, who came to the island seeking their fortunes in the rich tin mines, and the local Thai people who had inhabited Phuket for centuries.
The original Baba Weddings were the most important celebrations in the life of the Peranakan people, where well-to-do families could display their wealth and prestige during lavish ceremonies. Now, the revitalized tradition is accessible to everyone, either as participants getting married, or as spectators watching the wedding procession as is ambles through Phuket Old Town's historic streets.
For bride and groom, the Baba Wedding provides a chance to invite their guests to the party of a lifetime. A lavish wedding reception will be held at the Blue Elephant Cooking School & Restaurant where the newlyweds and their families will celebrate this memorable day in style in the surroundings of the former Phuket Governor Phra Pitak Chinpracha's historic mansion. Those attending the reception will be able to taste such rare delights as Tumi Curry (fish curry), Hu Shae (Baba salad) or Kao Niew Heep (pressed sticky rice with kaya) in some of Phuket's most exquisite interiors.
But the attractions of that day won't be reserved for the table and for the guests only. Casual bystanders will witness a splendid, colorful procession traversing the old quarter of Phuket Town which will be decorated with Chinese lanterns and floral displays, showcasing the beauty of Peranakan traditional weddings – so get your cameras ready.
The registration fee for the Phuket Baba Wedding 2014, which will be held on June 21-23, is 39,900 baht per couple inclusive of three nights accommodation and three-day tour program in Phuket. For more information, visit phuketbaba.com or call 081-691 1955.
The Phuket Gazette and PGTV's Phuket Today show, the island's only nationally broadcast television program (aired daily on True Visions channels HD-79 and SD-107), are proud to sponsor this event.