Vaping network urges Thai authorities to rethink e-cigarette laws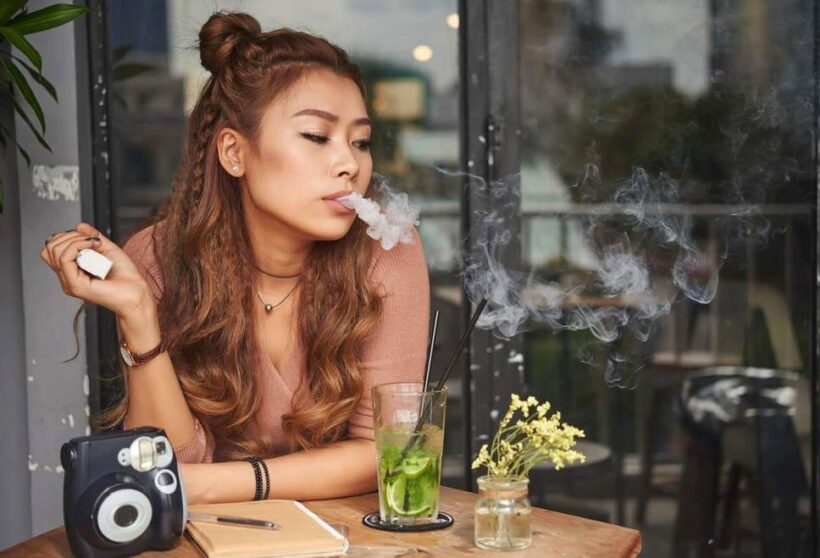 "Thai authorities had demanded a 40,000 baht bribe from a Frenchwoman to free her after she was arrested for possessing an e-cigarette."
E-cigarette users are calling on the Thai government to quickly come up with appropriate solutions to regulate e-cigarettes, and clarify the current laws, in order to protect the country's image among foreign tourists.
The network say it also plans to submit suggestions to the PM Prayut Chan-o-cha. They say the current laws are confusing and not well understood by travellers heading to the Kingdom for holidays.
The suggestion was in response to a news report on French online media outlet Var-matin, which reported that Thai officials had demanded a 40,000 baht bribe from a Frenchwoman to free her after she was arrested for possessing an e-cigarette.
The 31 year old woman was on vacation in Phuket back in January. She was allowed to return home last month, but then shared her experience with French media.
"The news hurts the country's image as a tourist destination. It's a result of the ban on e-cigarettes which causes confusion in law enforcement," Maris Karanyawat, representing the End Cigarette Smoke Thailand group.
He said the network wanted the Commerce Ministry's Department of Foreign Trade to quickly find appropriate regulations that could replace the ban on e-cigarettes.
In 2014 Thailand banned the import, sale and servicing of e-cigarettes, with violators facing punishment based on notifications from the Commerce Ministry as well as orders from the Consumer Protection Board.
A working panel led by the ministry late last year assigned the Tobacco Control Research and Knowledge Management Centre to conduct a study of legal hurdles affecting implementation of the ban.
"We are concerned that the TRC may not be a suitable agency to conduct the study because they would be prejudiced, and that could lead to results that are neither comprehensive nor fair," Maris said.
He said he had earlier submitted a letter to the ministry urging that a more neutral agency be assigned to study the pros and cons of e-cigarettes.
"If no action is taken, we will submit the letter to PM Prayut," he said.
Meanwhile, an English travel agent is urging others to tell their customers not to vape in Thailand as they could face up to 10 years in prison.
Pat Waterton, manager at Langley Travel, said she was unaware of the ban and only learnt of the law when her nephew James was forced to pay £125 (5,250 baht) as an on-the-spot fine after being threatened with jail for having an e-cigarette in Bangkok.
Waterton says, "If I'm selling Thailand as a travel destination I will definitely mention it now. All agents should. Thailand is very popular so we should make sure we are telling people about things that could ruin a holiday."
SOURCE: The Nation


Read more headlines, reports & breaking news in Thailand. Or catch up on your Thailand news.
Sold over 2.6 million copies and it's not even released. Map of the Soul, BTS.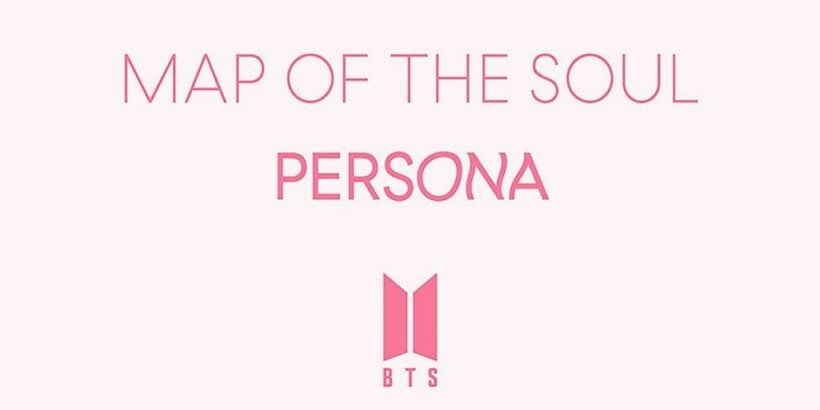 The new album Map of the Soul: Persona has already sold 2,685,030 copies. That was in just four days up to March 17.
And it's not even being released until April 12.
It also came to light that the same band had the second and third best selling albums in the world for 2018, according to the International Federation of the Phonographic Industry.
The Greatest Showman' Soundtrack Edges Out BTS, Lady Gaga for Best-Selling Album of 2018.
It would be an understatement to say South Korea's BTS's comeback Album is highly anticipated. The K-pop heavyweights just broke their own record for preorders with their upcoming album.
The yet-to-be-released EP currently sits at No. 1 on Amazon's CD & Vinyl Best Sellers. At this stage there's no music, no cover, no music videos. Just anticipation.
Earlier this month, the International Federation of the Phonographic Industry revealed that BTS snagged the second and third spot on last year's best-selling albums around the globe. Love Yourself: Tear and Love Yourself: Answer sold 2.3 million and 2.7 million units, respectively. Both albums hit the top of the Billboard 200 in 2018.
The April 13 comeback performance won't happen in South Korea this time. It will happen on their biggest stage yet: Saturday Night Live.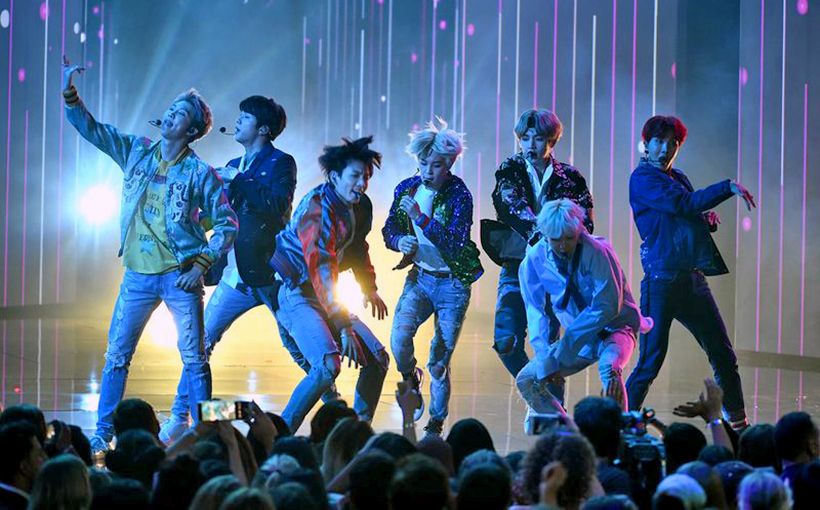 Mummy makeovers rising trend in medical tourism market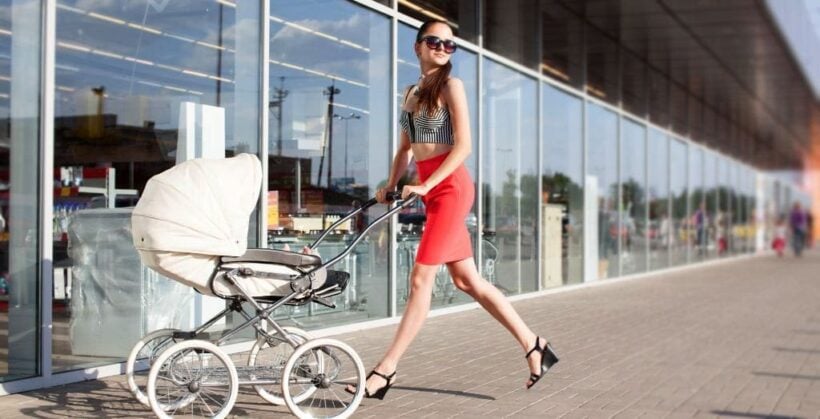 Mummy makeovers in Thailand? You may not have heard about this phenomenon but it's a real thing in the medical tourism market.
Thanks to Thailand's burgeoning medical tourism sector, more and more women are going under the knife to regain their pre-pregnancy stomach. Opting for lavish trips to South East Asia, female patients are travelling to Thailand for numerous treatments as part of this 'mummy makeover'.
From tummy tucks and breast augmentation to liposuction, new mums will not stop at anything to achieve the ultimate look. Darren Lyons from MyMediTravel explains…
"Due to sagging and drooping post-pregnancy, many ladies are searching for top-quality surgeons alongside first-rate medical care in an exotic destination."
"Thailand ticks all the medical tourism boxes with patients spending in excess of $10,000 on numerous procedures as part of this emerging mummy makeover craze. As a result, it gives women greater confidence and the ability to obtain their previous figure."
There are various reasons why mummy makeovers in Thailand are proving popular. If exercise and diet have worked fighting the flab, excess skin can then be a major issue especially around the abdomen and breast area.
Together with stretch marks, pregnancy as well as labor can have a profound effect on a woman's shape. Whether it's a natural or Caesarean birth, many choose to undergo extensive procedures to obtain their pre-baby appearance. 
Delving a little deeper reveals interesting information about what mummy's actually want. Mum's certainly the word as surgeons claim women mainly opt for breast lifts with implants or just a simple breast lift to regain their former look before giving birth.
Tummy tucks (abdominoplasty), labiaplasty, buttock reshaping, varicose vein removal and transferal of fat from the abdomen to the face already feature on a growing list of mummy makeover demands. Mum's are even requesting skin and laser peels to restore their previous complexion which is usually lost via hormonal changes during pregnancy.
But, before any procedure is undertaken, patients are normally advised to wait six months after giving birth.
One of the main reasons is that abdominal tissues are far too relaxed immediately after birth to achieve any long-lasting results. Mum's are advised to wait for this specific time period so that tissues can return to as normal condition as possible, leading to better results. 
As with every invasive treatment, mummy makeovers carry certain issues such as being emotionally drained, whilst others may experience bruising and scarring. In addition, the removal of excess skin may lead to surgeons requiring to create a new belly button altogether.
Nevertheless, this has not stopped sharp interest from overseas patients. In fact, there has been growing demand among Australasian companies for mummy makeovers with more than a 120% increase in demand.
Mummy makeovers are here to stay and has not dampened the spirits of post-baby mums with cost-effective treatments, high standards of medical care and luxury facilities taking precedence. Despite A-list celebs flaunting their post-pregnancy figures, this yearning for the ideal pre-pregnancy body is a worthwhile makeover that many women are willing to pay for.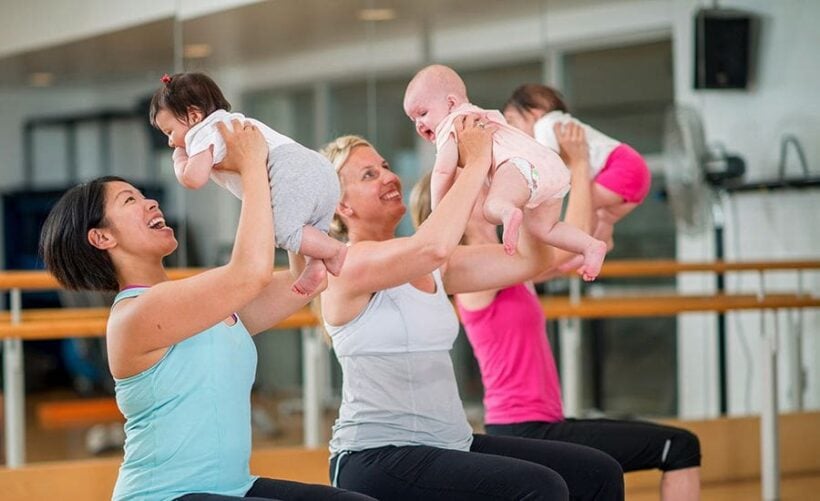 Siam Songkran Festival lights up this year's Songkran in Bangkok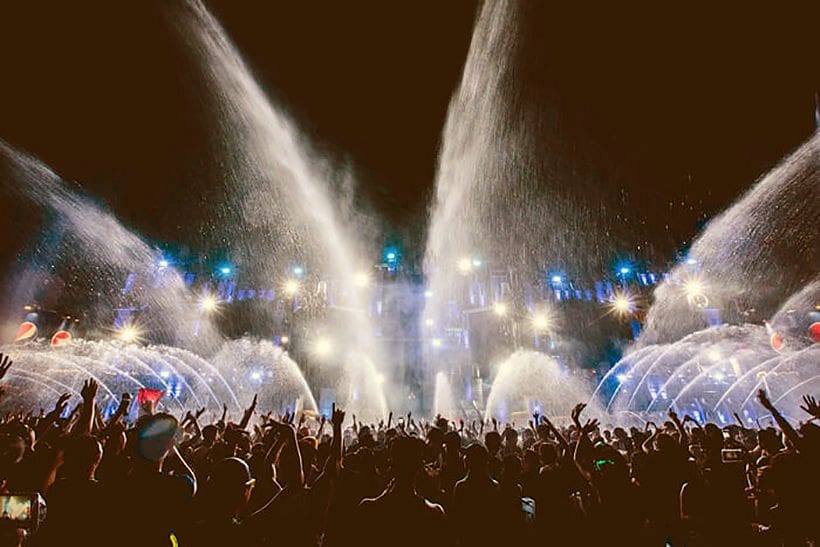 Sick of running around Bangkok with your 200 baht Tesco water pistol? Combine the annual water festival with a world class music festival instead.
Welcome to Siam Songkran, Thailand's newest four-day Songkran festival set to be held April 12 – 15 at Bangkok's largest city centre entertainment zone, SHOW DC Arena.
A time of tradition, Songkran is also a time of fun with family and friends, and Siam Songkran is set to blend Thai and Western cultures with a packed music and entertainment program and the largest water fight in Bangkok.
Held over four days with four outdoor zones and two huge stages showcasing live music from the biggest acts in Thailand and around Asia. Headliners include Yellow Claw, Afrojack, Coone and Crisis Era, while many others will perform such as Dolf, Zatox, Darren Styles and more.
#SIAMSongkran tickets can be purchased online at www.siamsongkran.com and range from 1,500 baht for a single day pass, to 6,400 baht for a VIP 4 Day Pass. For those looking for the ultimate festival experience, special VVIP Packages are available from 100,000 baht (for 6 pax) to 385,000 baht – the first festival pack with a pool suite.
Powered by SHOW DC, Clubbing Asia, One and Zaap, Siam Songkran will take place April 12 – 15 at SHOW DC.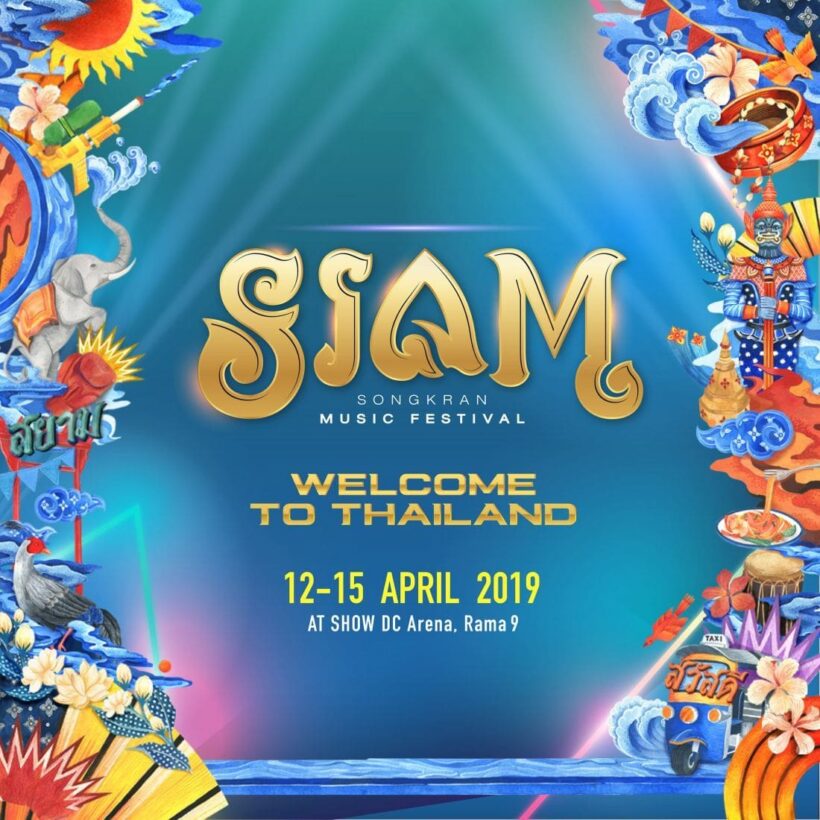 Link for further details HERE.