Uniforms: fashion or 'fitting in' around Phuket?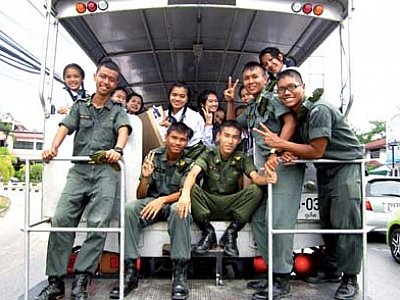 PHUKET: It's not unusual to see people in starched uniforms all over Phuket or even Thailand – on the job, after work and during the weekend.
For reasons of safety and convenience, certain professions or groups in every culture call for a uniform, whether it be police officers, fireman or school children.
But in Thailand, it's taken a step further, requiring professionals such as teachers, bank tellers and university students to all don specific uniforms. Not only are more professionals here obligated to wear them, uniforms seem to be widely accepted and even embraced.
For some people, the thought of wearing a uniform everyday can seem like a restriction or something that's being forced upon them. But for many people in Thailand, growing up in a culture where there has always been a standardized dress code, it doesn't seem like that big of a deal.
Many people who have moved to Thailand have also taken a liking to the uniforms, confessing that it makes their lives easier in the morning and also makes them feel more immersed in the Thai culture.
"I can't ever remember a time when there weren't uniforms," says Narong Pok Hailstone, a local English teacher who has lived in Phuket for five years after growing up in Seattle. "I don't have to worry about what to wear and people like the tradition of it."
It's undeniable that Thailand is known for its uniforms but the reasons for it may not fall in line with the obvious visual homogeny.
One reason that all schools, universities and an overwhelming number of offices require a uniform is for consistency and order. Uniformity can be pleasing on the eye and an easy choice for any superior.
But one reason that doesn't lie on the surface is the issue of status. Wearing a uniform throughout your day-to-day life says to people, I'm successful, I'm educated, I've earned this.
It may be one reason people in Thailand don't always seem eager to change out of their work clothes when the day is finished.
It's not uncommon to look at a person living here and instantly be able to estimate their status in society.
The consistency of a uniform also seems to go against the national slogan of mai pen rai (never mind) which suggests that the country is laid back and just goes with the flow. As many people living on the island can attest to, that motto can be music to your ears or throw a wrench into well thought out plans.
Perhaps the regularity of the uniforms combats the chaos just enough to give Thailand the harmony it needs.
It could also serve as an aid to the language barrier that is ever prevalent. For example, uniforms help identify workers from customers, or students from teachers.
Thai culture is renowned for its commitment and loyalty to the country, so nationalism is another reason to wear uniforms after hours.
It's not surprising that students from a young age sport scout uniforms once a week and that many government people wear uniforms that have a military feel.
University students proudly wear pins and buttons to show off their devotion to their school. The strict attire unites the culture and also sends a message of allegiance to any visitor walking through town.
The importance of unity has been evident recently as the country pays respects to the late HRH Princess Bejaratana by wearing black and white to work.
In contrast, seeing the bright, tropical uniforms that dot our little island of Phuket throughout much of the year serves as a reminder of the vibrant charm and unison of the culture.
Whatever reason they choose to wear a uniform, one thing is for sure: uniforms of every cut and color give Thailand a uniqueness that isn't found elsewhere.
— Abby McMillin
Bangkok named most popular city for Japanese tourists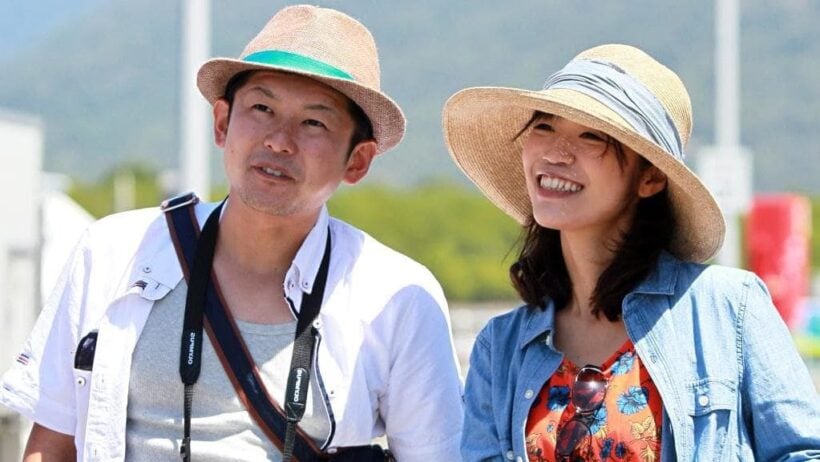 Thai PM Gen Prayut Chan-o-cha says he was happy after hearing that Bangkok was named the most popular destination for Japanese tourists during their Golden Week, a five-day long holiday which begins in late April.
The survey was conducted by Agoda, the online booking platform. Pattaya and Phuket were also ranked among the most popular destinations at #4 and #10 respectively.
"Japanese tourists are among the top 5 nationalities of foreign tourists visiting Thailand, particularly Bangkok where there are many beautiful attractions, delicious food, not-too-high cost of living, and friendly Thai people. The two countries's cultures are also quite similar. They can go along quite well," said a spokesperson for the PM.
Lt Gen Werachon Sukondhapatipak, the deputy spokesman of the Thai government, added that the PM loves to follow the updates on the tourism industry. Thai tourists love to escape the summer heat in Thailand, and visit Japan to experience the Japanese spring, visit popular tourist locations, sample authentic Japanese food and the Japanese people. The PM also invited the Thai people to be a good hosts, making all tourists feel welcome and helping keep them safe.
SOURCE: National News Bureau of Thailand
Bangkok luxury poised to push through the US$300 ceiling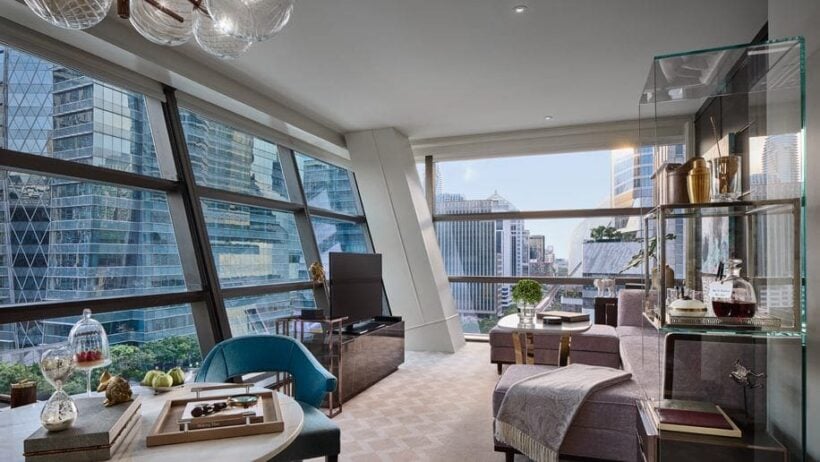 by Bill Barnett of c9hotelworks.com
PHOTOS: Rosewood Bangkok
For hotel owners and managers in South East Asia, one of the great mysteries of the past ten years has been the low rate profile of Bangkok's luxury hotel set. Despite soaring and sustained tourism growth, rising airlift and a strong economy, rates at Bangkok's top tier properties have remained fairly stagnant.
Have we reached the tipping point?
I had had the opportunity to visit the latest entry to the Bangkok luxury class a few days ago, the Rosewood. With 159 keys which includes a limited number of posh houses with private pools and terraces the property is seeing an exceptional response and already achieving high rates.
What's impressive about the entry is a take on the design approach that sees hotel developers apply a non-uniform approach with AvroKO coming in to focus on the restaurants and bars, while the rooms and public areas were led by Celia Chu Design and Associates.
While the speakeasy Lennon's has not be opened yet, the 6,000 record vinyl collection is impressive and the bar will clearly have a strong pull. Taking the approach to designing restaurants and not typical hotel outlets, the Chinese eatery Nan Bei is a breath of fresh air and limited seating provides a bespoke appeal.
Taking a step back, and looking at recent entries like the Waldorf Astoria, and upcoming 101 key Capella, what is clear is luxury properties are shifting in terms of key drivers of the segment of art, fashion, residential vibe, bar and restaurant offerings, wellness and events.
So, what about rates?
On a broad basis Bangkok's top tier hotels have averaged rates of US$200-240 for the past few years. This set has seen longer serving properties such as the St. Regis, Kempinski, and Okura effectively flatline on rates, though newer entries have come up including the Park Hyatt. On the broader horizon is the return of the Four Seasons and Capella by the river and the Orient Express at the MahaNakhon skyscraper.
With the entry of Rosewood driving rates, my expectation is that a few of the set will follow and at the end of 2019 we will set limited number of hotels crash through the US$300 average room rate barrier and effectively smash the legacy glass ceiling of Bangkok's luxury hotels.
As in any business there will be winners and losers. Smaller hotels with some rate leading premium key types will be able to push up average daily rates. Segmentation is another key and hotels on the river that lack substantial corporate numbers will remain challenged until transport links to the area improve.
Where in the world are Bangkok luxury hotels heading?
To sum up 2019, size and location matter, the shift on food and beverage and social events along with niches like wellness and  smaller meetings/weddings are the key to the future. As for the quantum leap in rates, it's about time Bangkok hoteliers be confident and push rates towards a more global norm.
Third runway for BKK Suvarnabhumi Airport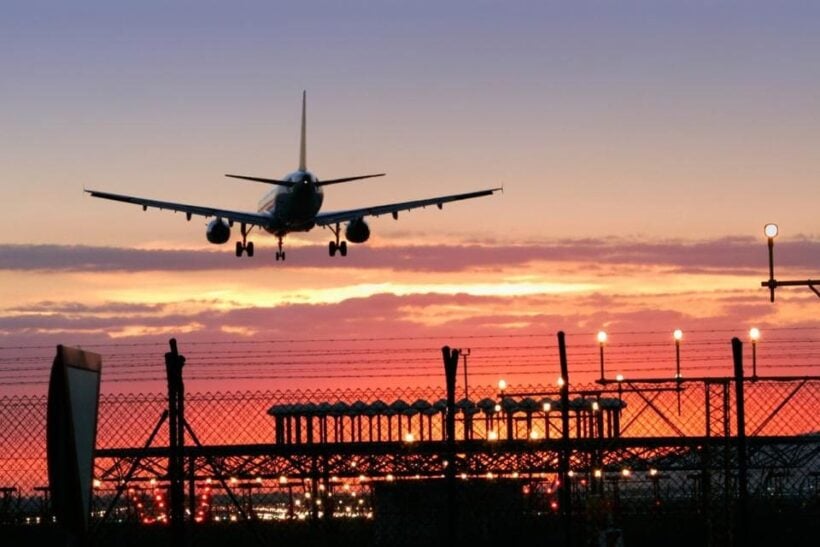 The Thai cabinet yesterday approved the construction of a third runway at Suvarnabhumi International Airport as part of the country's ambition to become the aviation hub of ASEAN.
The 21.7 billion baht project will increase the combined capacity of Suvarnabhumi international airport's runways to 94 arrivals and departures per hour from the current 64, said Lt-Gen Weerachon Sukonthapatipak, deputy government spokesman.
Suvarnabhumi Airport (aka. BKK) was opened in 2006 as Bangkok's second airport. Initially it replaced the tired Don Mueang Airport but Don Mueang was later revamped as a low-coast airport to service the growing traffic demands.
Meanwhile Suvarnabhumi Airport was, and still is, operating above its designed capacity. An earlier bid to build a third terminal has been mired in controversy and is currently shelved pending a new brief from Airports of Thailand with a new round of design bids called for in the future.