Phuket's "Tri Tim' has already beaten the odds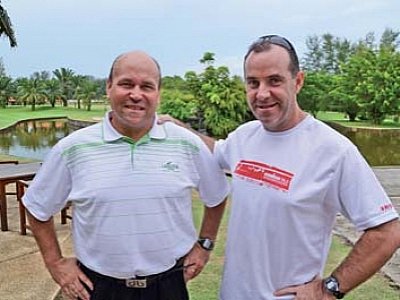 PHUKET: Tim Haddon, Director of Golf at Laguna Phuket Golf Club, is on a mission – a mission that will change his life, and hopefully the lives of others as well.
In the six months between May and November 27, Tim, under the guidance of his trainer Darren Hancock, Club Manager of Royal Phuket Marina Health Club, has set out to change from a man with heart problems, diabetes and a list of daily medications, to a triathlete who can complete the Laguna Phuket Triathlon 2011.
According to Tim this all started with the question: "Can you swim?"
I may have been training since the second week of May but it was February when the initial idea of going for the Laguna Phuket Triathlon came up in conversation.
Darren was having lunch with Debbie Dionysius, Assistant Vice-President of Destination Marketing at Laguna Phuket, and I had been a member of the Royal Phuket Marina Health Club for about a year without much success.
I was plodding along thinking I was getting healthy but I wasn't. Darren asked me that [swimming] question; I said "yes", and so the process started from there.
Let's start at the beginning. I think the reason I was a challenge for Darren and why I personally didn't think I could do this is because I am a Type 2 diabetic with heart problems. I have taken 17 and a half pills per day for the last six or seven years. There were a lot of obstacles that I had to overcome.
That is where a personal trainer like Darren comes in. Surprisingly, he knows my capabilities better than I do, which is at the heart of what we have achieved. When my body says "That's enough, I can't go that extra five minutes", he pushes me and gets me through.
That is what makes me go out again and push the limits each time. It happens every week!
The training has definitely been an evolution. We started with walking and it has been a real learning experience since. We would move on to different things every week. Darren's column will give you a technical take on his approach.
I want to really illustrate the benefits – both physical and mental – I've seen since beginning my training. Firstly, my mindset has experienced a complete reversal. It's been so important because before it was always too easy to have a bag of chips or a meat pie, but now it doesn't even cross my mind. The cravings are gone.
It's like trying to give up smoking. Smokers often quit a hundred times without success and that was what eating was like for me. But I've done it. I've quit. The cravings are gone and I am eating healthily.
My family has even started to adopt my improved habits but they still have their weak moments. I am happy to say that I have managed to resist and stay focused.
To really put this change into perspective, a massive roadblock was my holiday in July. As we know, holidays are when our eating and fitness suffer the most. However, my swimming progressed in leaps and bounds. I lost two and a half kilograms and my blood sugar levels continued to fall. My cardiologist is ecstatic!
Speaking of which, I see my doctor every month and he has already reduced my insulin and medication steadily and says he will continue to do so. After my last appointment I found that along with losing 1.5kg for the month, my readings fell out of the diabetic range for the first time!
I have also taken up this challenge with the hope of inspiring other people to adopt healthy living.
In a nutshell, that is where things stand now. There is so much more to say about personal milestones and the challenges of my training, so please check out Darren's space and the future articles in this diary series in the Phuket Gazette.
I have to give a big thank you to Laguna Phuket, Darren and RPM Health Club for this life changing experience.
ACCORDING TO DARREN

With Tim we were essentially starting from scratch. I know what we need to do to get over the Laguna Phuket Triathlon (LPT) finish line, which is to exercise for four and a half to five hours continuously, but across different disciplines.
I had Tim run about 10 meters on the first day just to see how he puts one foot in front of the other, so then we knew that he would have to build up from that to what will be required in November.
As Tim pointed out, we started him off on a walking program in the mornings so he could get used to early starts. We could make quick jumps from there while making sure we looked after his knees, which needed to adapt to the exercise.
Weight training for two, three or more times per week has also been part of his regime. We are basically building a new person underneath, so after he sheds fat, this "new Tim" will be revealed.
Sessions at the RPM Health Club also made use of cardio equipment – a cross-trainer for example – that would replicate the movement of exercising outdoors without the impact.
One of my goals for him is to shatter all previous beliefs he held about his capabilities so when he starts the LPT, he will know he can do those distances.
Six months of training will completely change Tim's life and on the first day after the event I won't be there anymore, but I know he will know exactly what to do to continue on his path.
— Michael DesPortes
Keep in contact with The Thaiger by following our
Facebook page
.
Tax on salt content being considered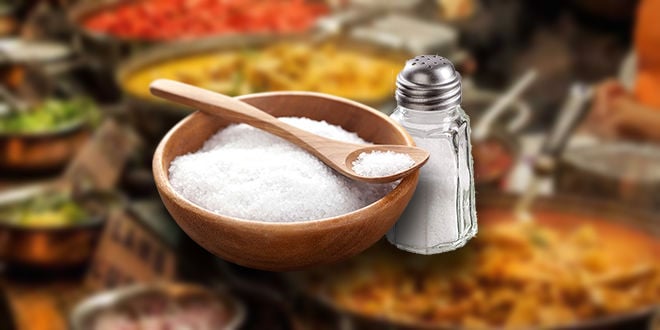 The Excise Department is considering imposing a tax on the salt content of food to encourage food producers to reduce the sodium content of snacks, instant noodles and seasoning cubes.
The director of the Office of Tax Planning said that the department is discussing a limit on the amount of sodium food can contain, in line with the standard set by the World Health Organization (WHO), which is 2,000 milligrams of salt per day.
In reality, Thai people consume an average of 1,000 milligrams per meal, making their daily intake well above WHO guidelines, according to the director.
He said any tax imposed would be at a level which would encourage food producers to reduce the sodium in their processed food without being punitive, adding that the proposal isn't intended to generate more tax revenue, but to help protect the health of consumers. Excessive sodium in the diet can lead to high blood pressure and kidney disease.
Fish sauce, soy sauce and salt would not be taxed.
SOURCE: thaipbsworld.com
Keep in contact with The Thaiger by following our
Facebook page
.
Water shortage warnings in 22 provinces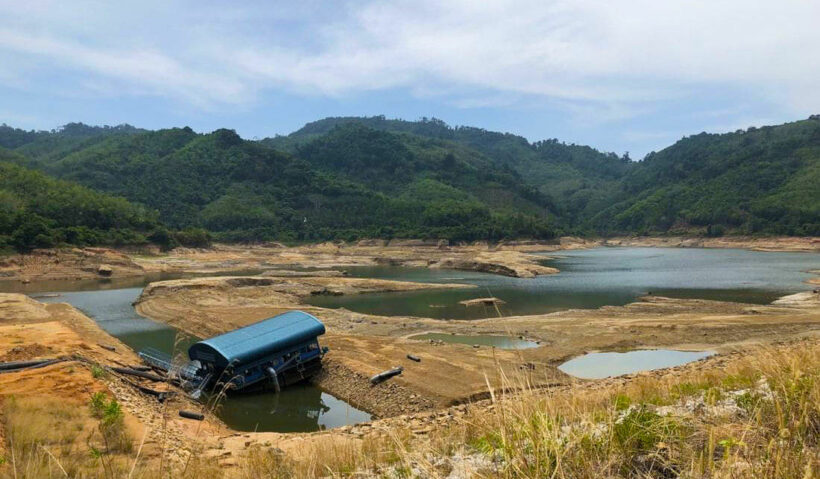 People living in 22 Thai provinces are being warned to prepare for shortages of drinking water during the upcoming dry season, due to start on November 1st.
The warning was issued by the National Water Resources Office, citing low levels in reservoirs, which are the main sources for tap water production waterworks in 22 provinces.
Areas at risk identified by the office are in northern, north-eastern, eastern and southern provinces.
Measures have been adopted by agencies charged with dealing with water shortages. including dredging water channels to allow greater volumes of water to flow into reservoirs, drilling underground wells, enlarging storage ponds and the purchase of water to supply to those in urgent need.
The Royal Irrigation Department has announced that people should use water sparingly.
There are currently about 6 billion cubic metres of usable water in reservoirs in the affected provinces, with 5 billion cubic metres reserved for consumption and ecological preservation, leaving only 1 billion cubic metres for use in agriculture.
This means farmers in the Chao Phraya river basin may not be able to grow a second crop of rice this year.
SOURCE: thaipbsworld.com
Keep in contact with The Thaiger by following our
Facebook page
.
Green Day heading back to BKK in 2020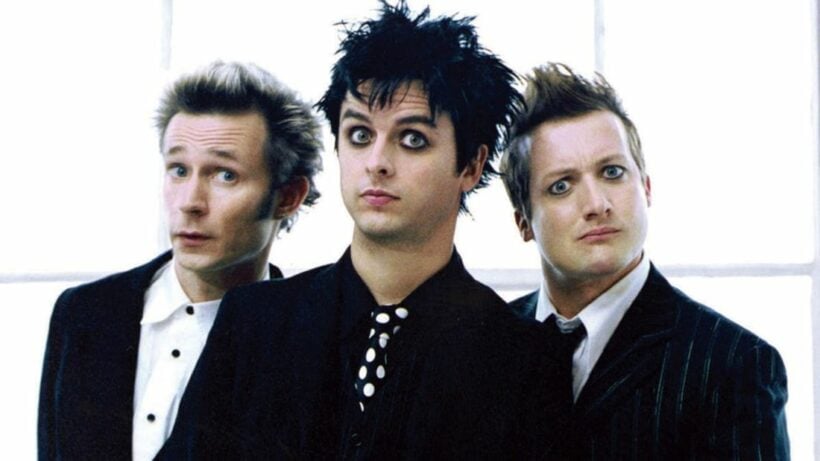 Green Day, five-time Grammy Award winners, are embarking on a global tour in 2020, including a stop-over in Bangkok during March. The rock 'n' roll Hall of Fame inductees will perform a series of concerts throughout Europe, UK, North America and Asia.
"Green Day Live in Bangkok" takes place on March 11, 2020 at Impact Arena, Muang Thong Thani. But it's not their first time. Green Day sold out concerts in their last Thai live gigs in 1996 and 2010.
Formed in 1986 in Berkeley, California, Green Day is one of the world's best-selling bands of all time, with more than 70 million records sold worldwide and 10 billion cumulative online streams of their music and performances. Their 1994 breakout album "Dookie" is widely credited with popularising and reviving mainstream interest in punk rock, catapulting a career-long run of No 1 hit singles.
In 2004, Green Day released the rock opera "American Idiot", selling more than 7 million copies in the US alone and taking home the Grammy Award for Best Rock Album. In 2010, a stage adaptation of "American Idiot" debuted on Broadway to critical and commercial acclaim. Entertainment Weekly called Green Day, "The most influential band of their generation," while Rolling Stone said, "Green Day have inspired more young bands to start than any act this side of KISS, and that doesn't seem to be changing."
Green Day Live in Bangkok 2020 is on March 11, 2020 at Impact Arena, Muang Thong Thani.
Ticket prices start at 2,000 baht and tickets go on sale on November 2 at all ThaiTicketMajor outlets via www.livenation.co.th or www.thaiticketmajor.com or call: 02 262 3838 for more information.
SOURCE: The Nation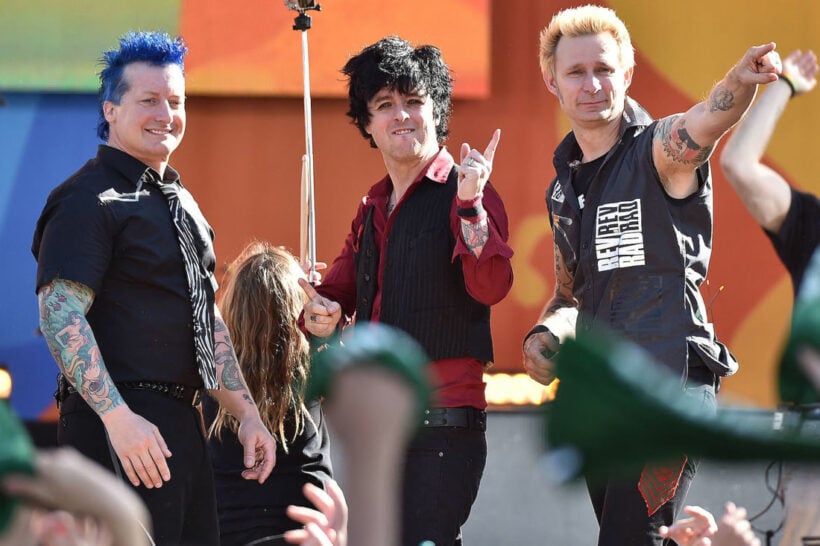 Keep in contact with The Thaiger by following our
Facebook page
.