Top Ten things to know about the Bangkok Skytrain (BTS)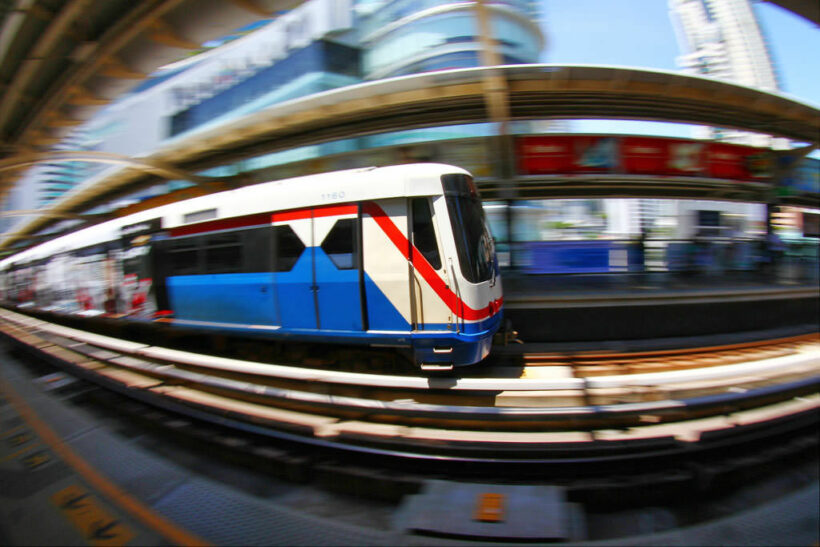 Bangkok Transit System, better known by locals and tourists as the 'Skytrain', is as ubiquitous in Bangkok as good street food and fake Viagra.
It is operated by Bangkok Mass Transit System (BTSC), a subsidiary of BTS Group Holdings, under a concession granted by the Bangkok Metropolitan Administration (BMA).
The system consists of 43 stations along two lines: the Sukhumvit Line running northwards and eastwards, terminating at Mo Chit and Kheha respectively, and the Silom Line which serves Silom and Sathon Roads, the central business district of Bangkok, terminating at National Stadium and Bang Wa.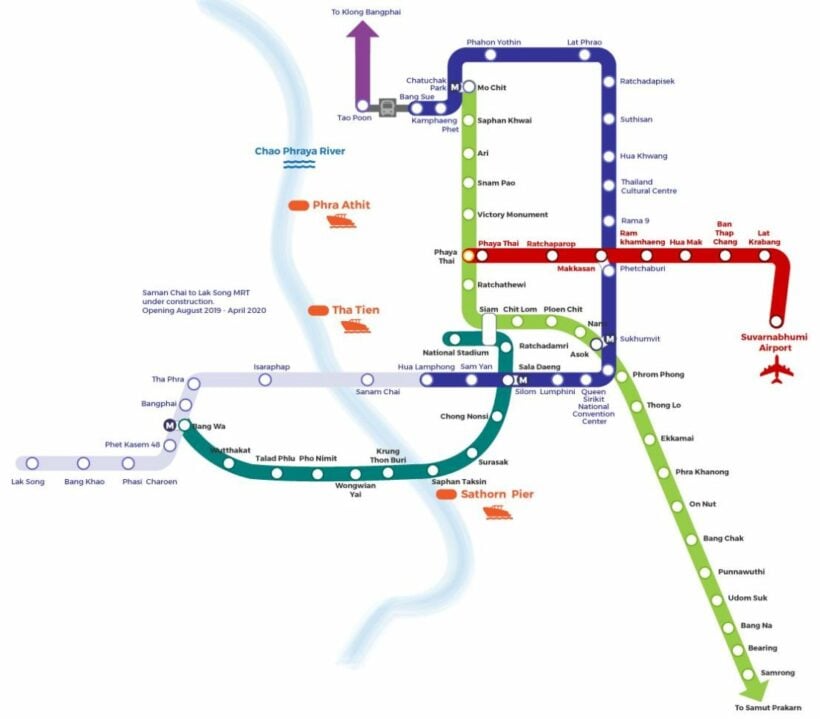 There is also the dedicated Airport Link from the city to Suvarnabhumi and soon a line will open to Don Mueang.
Besides the BTS, Bangkok's rapid transit system includes the underground and elevated Mass Rapid Transit (MRT) railway lines. The growth in daily BTS traffic has been huge in the past ten years.
Before we get started, whilst it's 35 degrees outside the BTS, it can often be at least 10 degrees cooler inside. Pleasant on some trips, can get icy cold on others.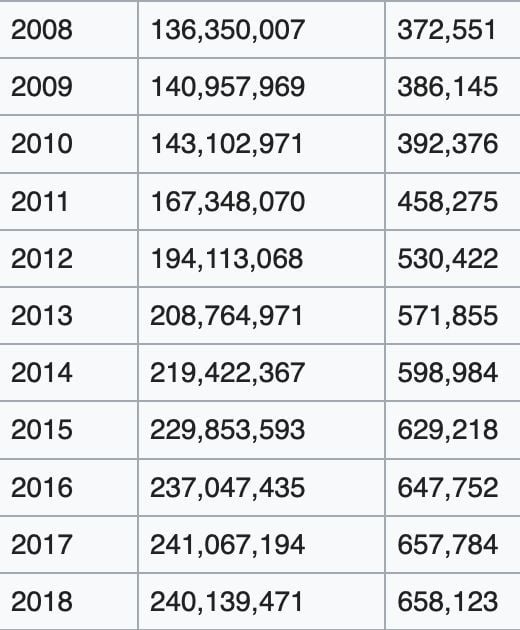 The Skytrain system was opened on 5 December 1999 by Princess Maha Chakri Sirindhorn. Bangkokians avoided it like the plague for the first few years but slowly fell in love with the elevated trains. Now the BTS is a vital part of the Bangkok public transport system with growing numbers of passengers every year.
The BTS has a fleet of 52 four-car trains. Here are ten things to know before you travel on the Skytrain.
1. No one reads newspapers or magazines anymore, no one!
The future of marketing is in stark focus when riding on the BTS Skytrain. No one reads newspapers or magazines and it's estimated that 86% of travellers will look at their smartphones at least once during any trip on the BTS. The actual carriages are adorned with marketing messages and branding, some of them completely 'skinned' in the branding of paying organisations. The stations feature a lot of screens and large format advertising as well as inside the carriages. Given the 663,000 daily users on the Skytrain, basically a captive audience, where are you spending your marketing baht?
The Bangkok Mass Transit System was making more from advertising revenue than ticket sales until 2013.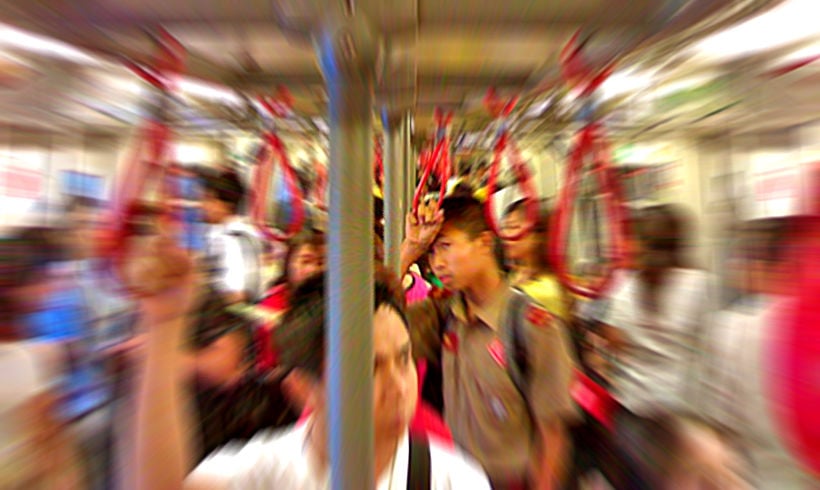 2. One Day Pass is the way to go
At least for tourists who don't have many days in Bangkok, one day pass is good for travellers who plan to go to at least 2 locations in 1 day. But if your destinations are less than 5 stations apart, then go with Single Journey Ticket. The one day ticket will save you A LOT of time especially in rush-hours when queues for tickets can add to your frustration.
To get single-journey tickets you have automatic dispensers where you'll need to know your way around and have plenty of change with you. Every Skytrain station has helpful staff that are used to tourists and bewildered expats not knowing the system. You can also buy your day passes from these staff.
Also (and it could change anytime) there is currently no 'seniors' card or discount available on the BTS, although there is a discount currently available for over 60s on the MRT (underground).
3. Watch out for slamming gates
The automatic ticket gates open and close fast! So once you've popped in your ticket or touched your token onto the gate, those flipper doors will swing open. They slam closed again just seconds later. If you're not ready to burst through the gate at this time you'll miss your chance and have the gates grab onto your backpack as you try and get through.
4. No Durian!
Thais love their durians but not on the BTS or MRT. You shouldn't bring anything stinky into the carriage, including yourself. There are security staff doing bag checks at many stations – they'll detect your durian a lot quicker than they'll get close enough to find any weapons.
5. Let passengers out before you get in
One of the most frustrating things when taking the BTS or MRT is when passengers start rushing in whilst you're still trying to get off the train. Please let people get out first. BTS and MRT will give you plenty of time and sound an alarm before the doors close.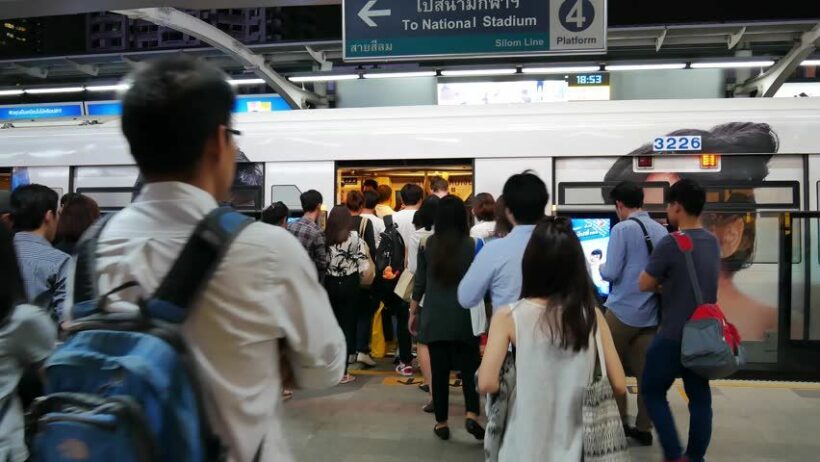 6. Keep right
Keep to the right side if you want to stand on the escalator. Stay left if you want to walk up or down the escalator. Be assured if you stand on the left side of the escalator someone will give you a polite budge to move across.
8. Avoid peak hour
If you don't like crowds then avoid the BTS at 7-9am and 5-7pm. It's hell. Consider 10 millions people trying to get from one part of Bangkok to another. You may have to wait until a few trains come and go before you get a chance to get into the carriage. If you're standing on a platform with thousands of other Bangkokians on a hot April day waiting in peak hour you won't forget it fast.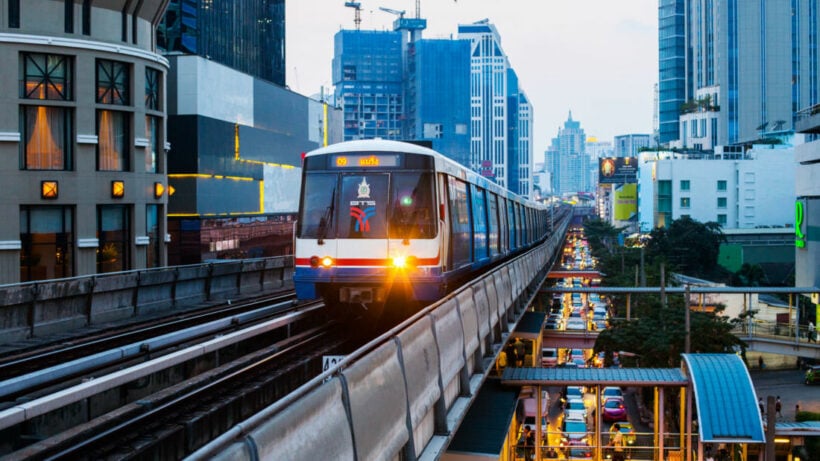 9. Know the first and last train time schedules
The BTS first train from Mo Chit and Bearing stations depart at 5:15am and the last train leaves the station at midnight. For the Silom line, the trains start from 5:30am and run to midnight. The MRT (underground) runs from 6am-midnight everyday. Keep in mind that the station gates will be closed approximately 10 minutes before the last train arrives at the station.
10. No bathrooms in the stations or actual carriages
There are no restrooms/bathrooms/toilets in BTS or MRT stations or trains. Luckily, there are so many malls by some stations that you can just use their public restrooms along the way. Although the MRT and BTS are the fastest ways to get around Bangkok, if your destinations are far apart, you may need to forward-plan your restroom visits.
10a. Not to be confused with the South Korean band
Type in BTS into your Google machine and you'll get millions of entries about RM, Suga, J-Hope, Jimin, Jin, V and Jungkook – the seven members of BTS (which comes from their name in Korean which translates as Bullet-proof Boyscouts – Bangtan Sonyeondan). If you want to find out about the Bangkok Skytrain, type in 'BTS Bangkok'.

The most popular stations for the BTS?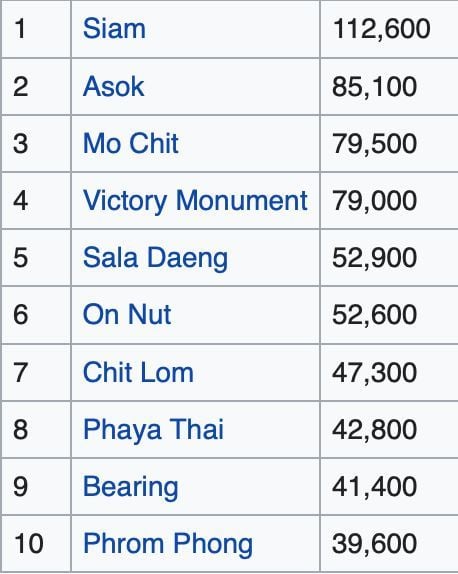 Keep in contact with The Thaiger by following our
Facebook page
.
Grand Palace and Wat Phra Kaeo reopen this week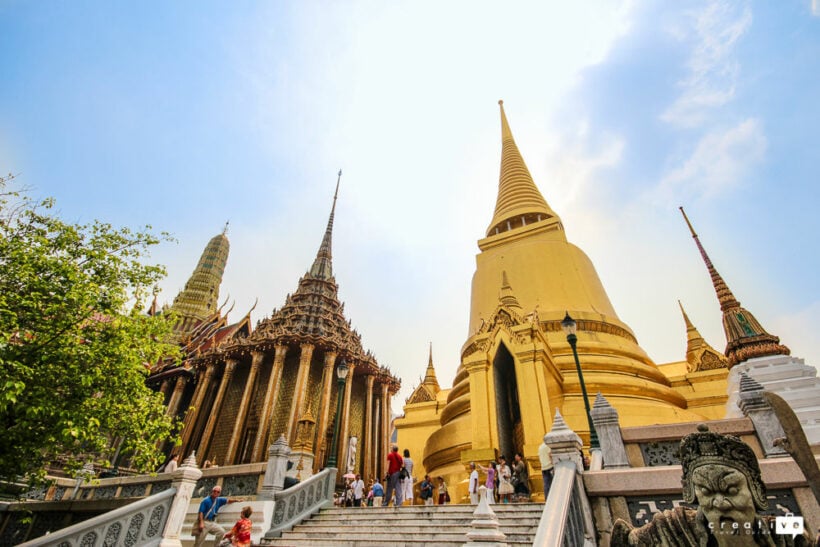 As the country slowly dusts off the cobwebs of its tourism machine, the most popular tourist attraction of them all is about to reopen in the capital. The Grand Palace and Wat Phra Kaeo (Temple of the Emerald Buddha) in Bangkok will be reopened this Thursday, June 4.
The reopening will be under strict health and safety measures to provide safety and health controls for visitors to reduce the possible spread of Covid-19. When visiting the Grand Palace and Wat Phra Kaeo, the Tourism Authority of Thailand is asking everyone "to stay safe through this difficult time and follow the health and safety recommendations by keeping social distancing, wearing a mask or cloth mask, and frequently washing hands".
When visiting the Grand Palace be aware that there are strict dress codes, above and beyond the requirements for Covid-19.
Bangkok's Grand Palace outpaces the Eiffel Tower, Egypt's Pyramids and Rome's Colosseum to make the list of the world's 50 Most Visited Tourist Attractions, according to leading travel magazine, Travel+Leisure. Based on the gate count, Bangkok's Grand Palace attracts 8 million visitors a year making it the 8th most visited attraction in Asia and 40th in the magazine's world's top 50 list.
The Grand Palace complex was originally built in 1782, and consists of not only royal and religious halls, but also a number of government offices as well as the renowned Temple of the Emerald Buddha. It covers an area of 218,000 sq. metres and is surrounded by four border walls, 1.9 kilometres in length.
After King Rama I the Great ascended the throne in 1782, the Palace was built. Before this, the royal palace and centre of administration had been located in Thon Buri, on the west bank of the Chao Phraya River.
You can find more information about the Grand Palace Complex, and even book tickets, HERE.
Keep in contact with The Thaiger by following our
Facebook page
.
Covid task force orders strict hygiene measures for Bangkok construction sites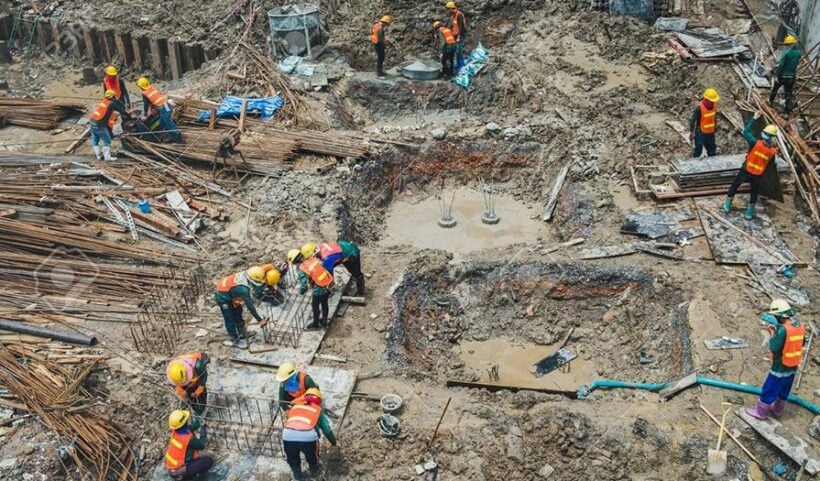 The Bangkok Metropolitan Authority has been ordered to implement tough hygiene and safety measures at construction sites in the capital, to prevent any resurgence of the Covid-19 virus. The Centre for Covid-19 Situation Administration says the city must take rigorous steps to mitigate the risk of workers contracting and spreading the virus.
A report in Nation Thailand says city officials are fully prepared to comply with the order, with BMA permanent secretary Silapasuay Raweesangsoon saying instructions on the strict hygiene protocols have already been communicated to all district offices.
"Since April, BMA has ordered all district offices to employ measures at construction sites to prevent the outbreak, which include screening of personnel before entering the area, providing alcohol gel and face masks, cleaning the areas after work, separating personal items and maintaining social distancing practice."
"To comply with the CCSA, the BMA has sent health officials to perform aggressive tests on construction workers that are at high-risk, like those who come from neighbouring countries or provinces."
Her statement comes as central Thailand prepares for the return of thousands of migrant workers from Myanmar in the coming month. The government has already said employers are responsible for quarantining their workers for the required 14 days, as well as providing them with masks and hand sanitiser, and carrying out regular health checks.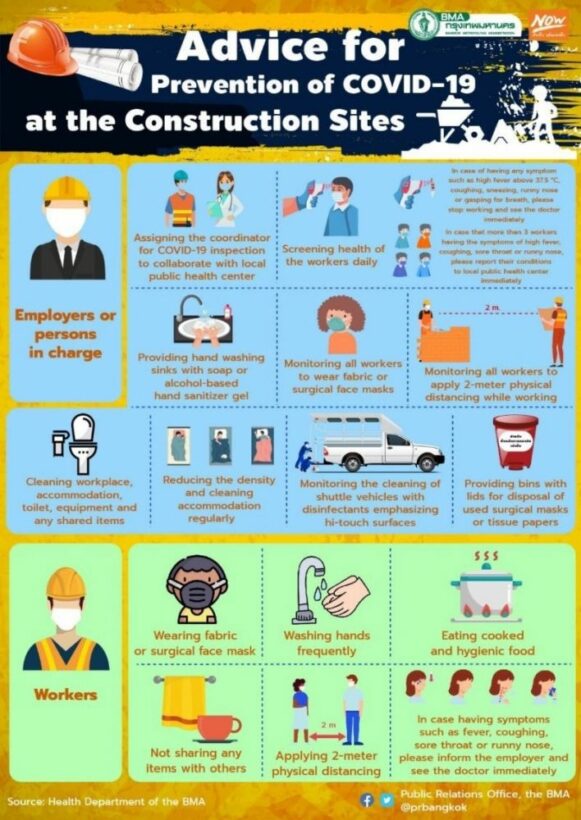 PHOTO: Nation Thailand
Silapasuay says thousands of construction workers in Bangkok have already been tested for the virus. Bosses at construction sites are also asked to check the health of their employees regularly, both at their workplace and their accommodation.
"We have already tested 49,728 workers, while we aim to increase this number further to ensure safety at all construction sites in Bangkok."
SOURCE: Nation Thailand
Keep in contact with The Thaiger by following our
Facebook page
.
Taxi driver attacked and stabbed after accident in Bangkok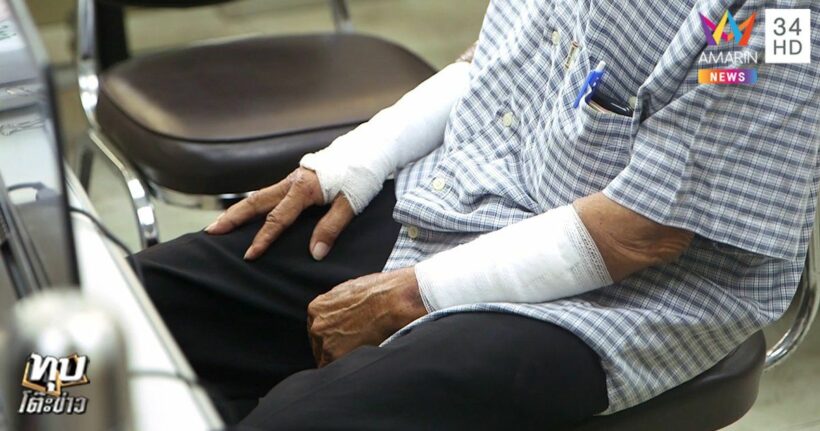 A motorbike driver attacked a taxi driver on Wednesday this week after an accident by taking off his helmet and repeatedly hitting the driver with it before stabbing him with a screwdriver.
A witness says the motorbike cut in front of the taxi on Phet Kasem Road, or Highway 4, in Bangkok, but the taxi couldn't stop in time and ran into the motorbike, Thai media reports. When the taxi driver stepped out to look at the damage, the motorbike driver took off his helmet and attacked him. Then he took out a screwdriver and stabbed the taxi driver. When people ran up to help, the motorbike driver hopped on his bike and drove off.
The witness took photos of the accident and shared it on Facebook. Yesterday, the motorbike driver turned himself into the Phet Kasem Police and was charged with reckless driving and causing physical and mental harm.
SOURCE: Thai Residents
Keep in contact with The Thaiger by following our
Facebook page
.