Top 10 things to do in Phuket when it rains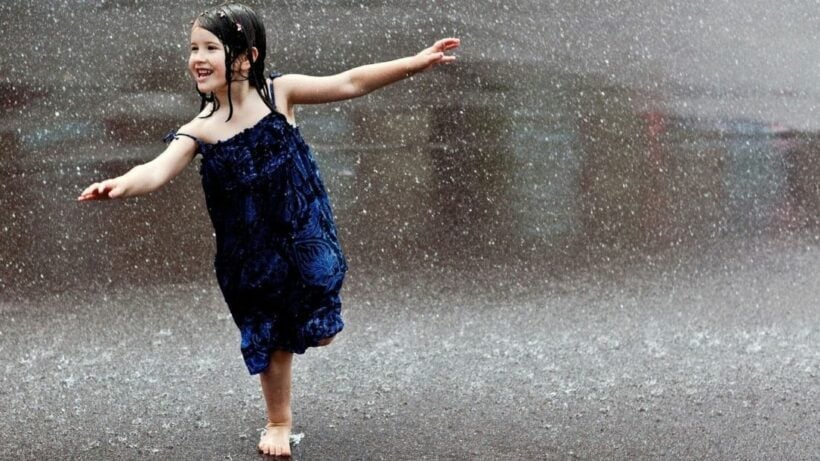 Phuket really only has two seasons – wet and dry. The wet season usually runs from April to November each year and when it rains, it pours! But there's still plenty to do on the island, rain or sunshine. Best of all it's still going to be around 30 degrees so it's not cold or unpleasant. A 20 baht plastic poncho from 7-Eleven or Family Mart will sort of keep you dry.
Here are a few ideas to keep you entertained on one of those rainy days…
There's the famous Simon Cabaret in Patong – there is also the companion show in Samkong – better parking and a newer theatre but much the same show. "The prettiest girls in Asia" they say. Completely family friendly but be prepared for a few questions after the show if you take the kids. Also, if you want to get a picture with one of the performers after the show you'll need to hand over 100 Baht or so for the pleasure.
The shows are bright, spectacular, fun and a lot of fun. You'll forget about the rain and wet outside. In the middle of the island adjacent to the Samkong intersection is the Aphrodite Show, in the same vein as the Simon Star shows.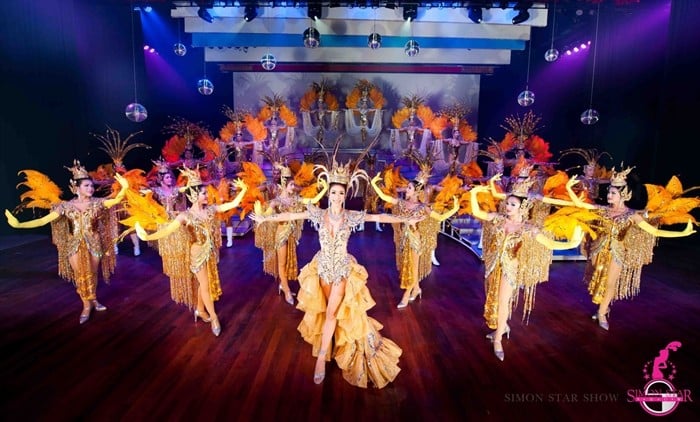 One of the best shows on the island. There's pre-show 'walk around' displays where you can see Muay Thai matches, traditional Thai villages and elephant shows (you can choose not to attend these if you're ethically sensitive about animal shows). Then it's into the theatre for an astonishing show about Thai culture and history which will blow your mind. For everyone in the family.
I've been 20 or more times – always take tourist friends there for a lesson in Thailand 1.0. Almost impossible to explain what you'll see but, believe me, it's worth the price. There's also a mega-international buffet available before the show. Take your appetite. Even when it's wet or raining, the show is always on – they cleverly adapt the schedule to fit around the rain.

Head to one of the island's big international shopping centres for some retail therapy if there's a bit of rain outside.
There's Central Festival and the adjoining Central Floresta in the middle of the island, Jungceylon and Central (over the road) in Patong.
Both have plenty of label brands and excellent food options. There are also excellent cinemas at both locations (Jungceylon and Central Festival) where tickets will probably cost you a fraction of what you pay in your home country (unless you come from Nigeria where it's quite cheap I hear). Cost around 230 baht+ unless you go on cheap-Wednesday when the tickets are half-price.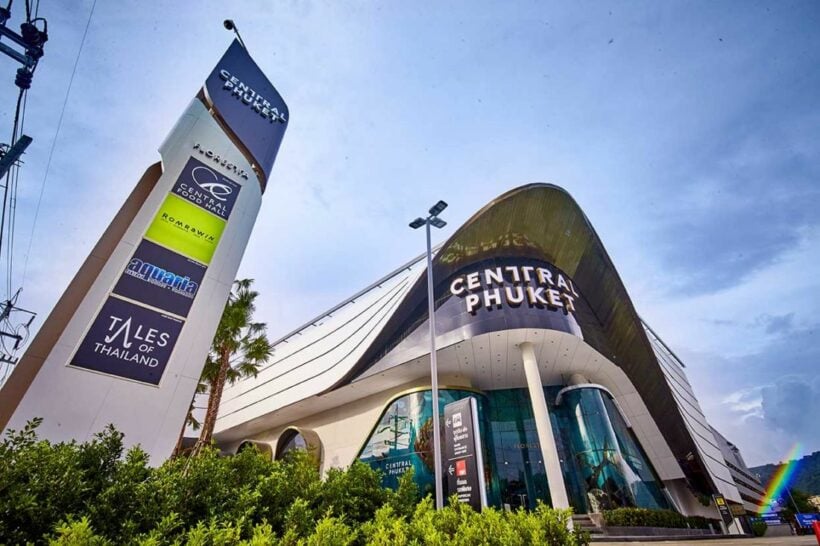 It has been much publicised that riding the incredibly intelligent elephants is cruel. Be part of the change and visit one of the best elephant sanctuarys in Thailand. Education is power, help spread the word that it is no longer acceptable to jump on the saddle. Yes it is an outdoor activity, but you are going to get wet anyway when you wash the elephants so get out there and play with the elephants.
The Elephant Jungle Sanctuary is a home for retired working elephants, set amongst three camps in remote sections of Phuket. It doesn't matter if it's wet and raining in Phuket – elephants love the wet!
There are a number of better, more elephant-friendly, alternatives around Phuket these days, all with the elephant's welfare as paramount. Also the Elephant Retirement Park, Phuket HERE.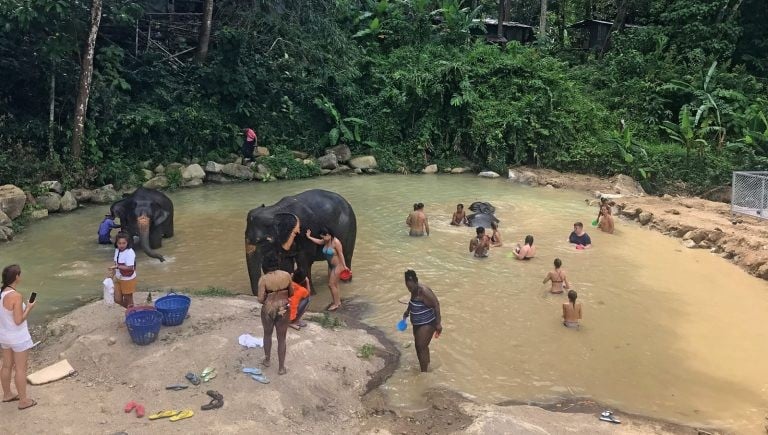 You deserve it. There's plenty of alternatives and style of massage all over the island, well, all over Thailand. A traditional Thai massage – firm, medium or light – will be an experience you'll always remember. Don't ask for firm unless you're prepared for some PAIN! Despite the publicity, most massages don't include a happy ending. Unless you're in Patong, you're probably not going to get that 'optional extra'.
There are also plenty of spas for all sorts of additional indulgences. Many of the bigger international hotels have excellent spas for 'walk-in' customers. Leave the rain and wet outside and enjoy.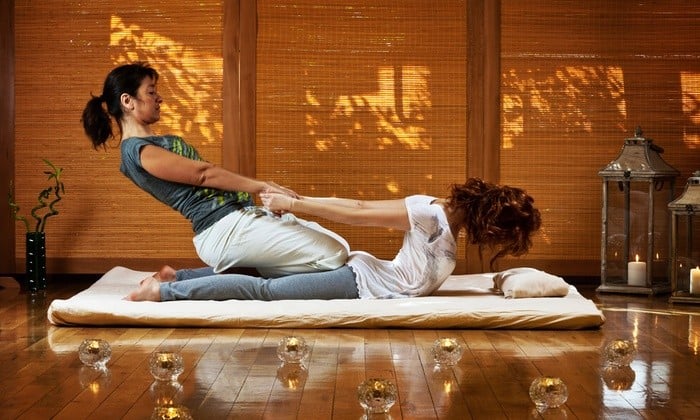 6. Go for a walk on the beach
It's still warm, the beaches are still amazing, the monsoonal air is fresh off the Andaman Sea and you can enjoy the drama of nature doing what it does. Also, be amazed at the people who have paid their hard-earned money to visit Phuket and, whether it's raining or not, are determined to go to the beach. And they do, sometimes with tragic consequences. Always obey the flags on the beach.
Red means DON'T GO SWIMMING. Rain, sunshine, wet… the beaches are always amazing.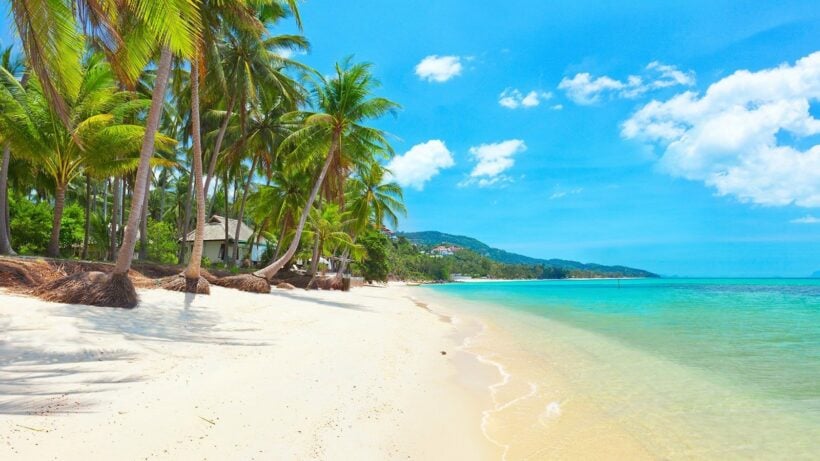 The 16 lane SF Strike Bowl can be found on the 3rd floor of Jungceylon Shopping Complex in Patong.
During your bowling period, you can order food and drinks from a wide range of options on the menu and all come with reasonable price. This is a good and relaxing venue you can spend time with while you are waiting for someone going shopping or for your movie time. There's also other kids activities on the same floor, and a modern cinema with all the latest films.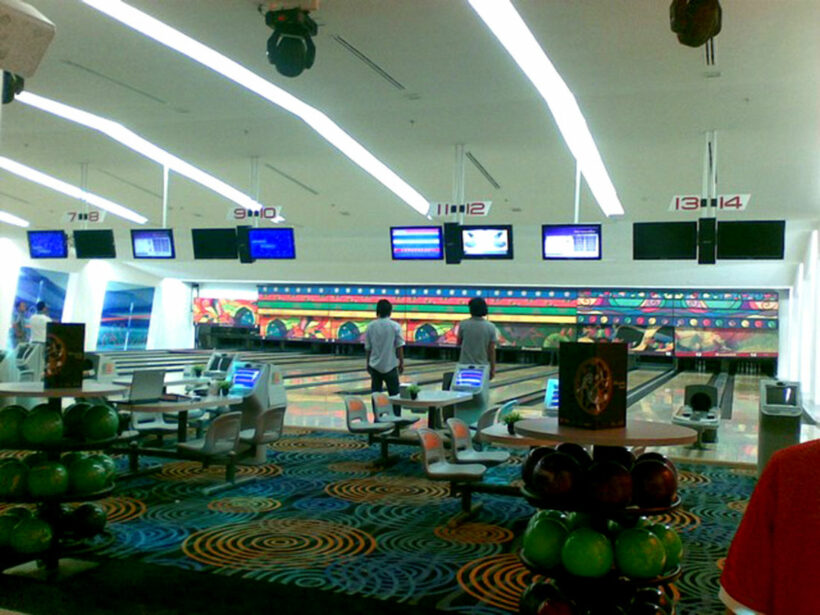 Located in the very south of the island at Panwa Beach the Phuket Aquarium is an excellent spot to escape the weather and learn about the underwater world around Phuket. It is also safe for the children to roam inside and let them discover the seahorses, turtles and deep sea creatures. Good for a couple of hours, try and plan your trip outside of school pick up and drop off times as the journey South can be a long one.
There's also a new international-standard aquarium, 'Aquaria Phuket', at Central Floresta in the middle of the island. They are having a soft opening until September 2019, then it's fully open. It will be one of the best aquarium displays in souther east asia.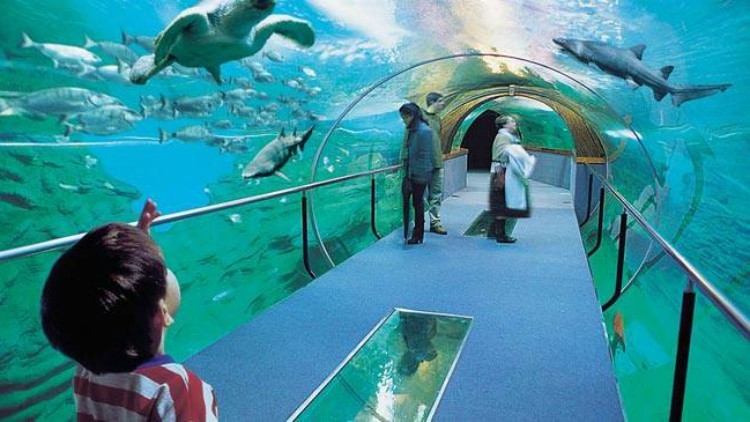 We love this place. A few hours of optical illusions and laughs. Great for the kids and the big kids as well. Located in the middle of Phuket Town. Take your camera or your mobile phone. An interesting back-story to the franchise of Trick Eye museums about a South Korean artist… you'll learn more about it when you go there. Perfect for a Phuket rainy day.

Admit it, we all talk about taking Thai cooking class but few of us do. Hey, why bother with all that pesky preparation, cooking and doing the dishes when we can get magnificent street food for 50 baht, almost anywhere (except Patong where you'll pay a bit more). Most of the larger hotels all have their own Thai cooking lessons. But for the best of the best head to the Blue Elephant Restaurant right on the border of Old Phuket Town for a memorable experience. The Sino-Portuguese building used to be the old Governor's residence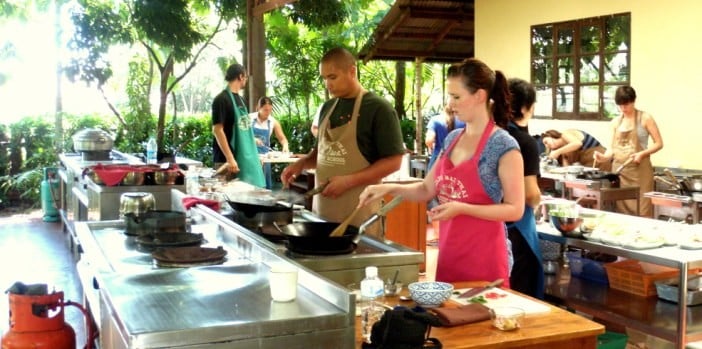 So get out and enjoy Phuket, whether it's sunny, wet or raining. Even if it is raining, remember the rain is warm!
Keep in contact with The Thaiger by following our
Facebook page
.
Daytime closure looms for Patong beach road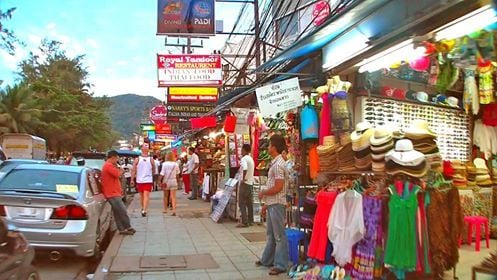 The mayor of Patong, Chalermluck Kebsup, has announced that from August 25, Thaweewong Road, better known as the Patong beach road, will be closed during the day while power and communication cables are installed.
Apologising for the inconvenience, Mayor Chalermluck explains that the closures will be between 6.00am and 4.00pm and expected to last until September 30. She says the work will take place during low season and will be paused for the busy high season.
A 400 metre section of road will be affected, from Bangla Road to Sawatdirak Road, with vehicles prohibited from accessing the area until 4.00pm. However, the restriction does not apply to pedestrians, with footpaths remaining open.
The Thaiger understands that certain vehicles will still be granted access, including those of business owners who need to reach their premises. Such vehicles will need to have permission granted by Patong Municipality. Taxis and tuk-tuks dropping off or picking up customers at these businesses will also be given access.
In total, the 228 million baht joint venture project will see the installation of communications cables, power lines and fibre-optic mains, along a 3 kilometre stretch of the beach road.
It has a completion date of March 5, 2020.
SOURCE: Provincial Electricity Authority
Keep in contact with The Thaiger by following our
Facebook page
.
How to be charged 2,600 baht for having a flat battery in the Jungceylon car park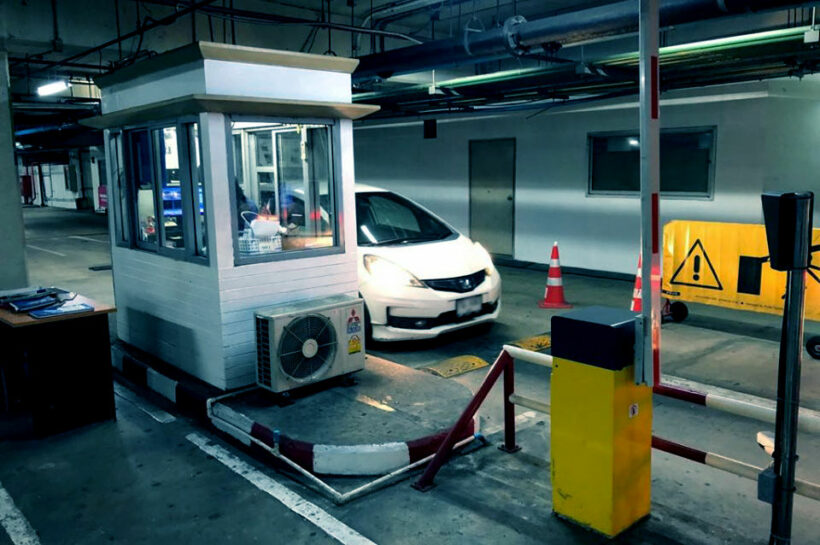 A rant…
Started off with trying to exit the Jungceylon carpark in Patong, Phuket, late on a Sunday night. After watching a film in their tawdry cinemas, I was assured by ticket sales staff that I should present my ticket stub with the car park card for free exit.
Getting to the exit gate and I was told I had to go to an 'elevator' to get my ticket stamped. As there were already three other cars behind me (it was around 9.30pm at this stage), it caused quite a kerfuffle and tempers (mine included) were starting to fray.
The poor woman at the exit booth (whose key work skill must be 'patience'), kept yelling 'elevator, elevator', doing little to inform us what we were actually meant to do. (I wanted to leave a car park, not go on an elevator?!?).
Anyway, minor 'misunderstanding' sorted out soon enough, and returned to my car to exit the car park (about 10 minutes later).
A Russian man had had his own adventures with the Jungceylon car park the night before. Firstly he was stuck there on the Saturday night with a flat battery in his white sedan. As it was very late, and wanting to get home, he left the car in the space and took a taxi.
As I was sorting out my own car park 'misunderstanding', other car park staff assisted him with his flat battery by jump starting his car. The assisting staff were given a gratuity, I don't know how much.
But on reaching the exit gate he was told he had to pay 1,800 baht. (Presumably for around 24 hours of car parking).
With his fist full of receipts, around 3,300 baht worth, he was also told 'elevator, elevator'. He got out of his car, there were another three cars backed up behind him at this stage, and went to find the 'elevator'. Upon returning he was now told he had to pay 2,600 baht! How the amount had magically inflated to 2,600 baht remains a mystery but the cark park 'gatekeeper' was not to be messed with.
By this stage about eight young Thai gentlemen, with name tags, keys hanging from their belts and hand-held radios, had turned up to 'assist' in addressing my complaints and ensuring that the Russian man was not able to leave the car park before paying the 2,600 baht. The only common language among the Russians and the Thais in the situation was English and it was not going well.
Google Translate was getting a fine workout but wasn't really helping.
During the extended 'negotiations' the cars behind were detoured around and allowed free exit.
Given the man's travails in having a flat battery, having to come back to the steamy car park late on a Sunday night, the cars piling up behind him and the loss of face for just about everyone at this stage, the 'smart', good PR thing to do would have been to thank him for spending 3,300 baht at their expensive shopping centre, lifted the boom gate and waved him on his way.
But no, these young Thai car park staff wanted their pound of flesh and there was no way in the world that barrier was going to be lifted until the man had paid every baht he 'owed'. Three police turned up to try and sort things out but all departed in exasperation, knowing the car park staff were being pig-headed but unable to intervene because they would have caused their fellow Thais a loss of face.
At this stage the Thai car park staff were already starting to utter things under their breath and spitting out 'farang' in their deliberations.
During the entire two hour drama many other cars had the same issue of not understanding that they needed to report to the bottom of one of the 'elevators' to have their receipts stamped. There didn't appear to be any signage or understanding of the procedure (until, of course, you go through this rather drawn out lesson in Jungceylon car park procedure). There was a sign outside the elusive 'elevator' but given there are seven other exits from the car park you're unlikely to see them.
Apart from Jungceylon losing the patronage of at least two, or more, customers over their overly-officious and unprofessional behaviour, the system will surely remain unfixed waiting for the next stupid 'farang' to stroll innocently into the underground farrago.
The only bright light in the dingy car park fiasco was the pleasant young gentlemen sitting at the 'elevator' with his stamps and gracious smile, wearing full eye make up and blissfully unaware of the surly car park Nazis. He profusely apologised but I am fairly sure he was none-the-wiser about my lengthy explanation of the situation.
Give the man a pay rise!
For Jungceylon, I would urge better signage, in a few languages (it IS a tourist town), to inform us about their rather opaque car park procedures.
I did ask for a statement to include in this story from some of the 'people with hand radios' or a comment from the Manager. But there was none forthcoming. Our forum remains wide open for a response from management.
Keep in contact with The Thaiger by following our
Facebook page
.
Phuket's lifeguards say goodbye to a champion of local beach safety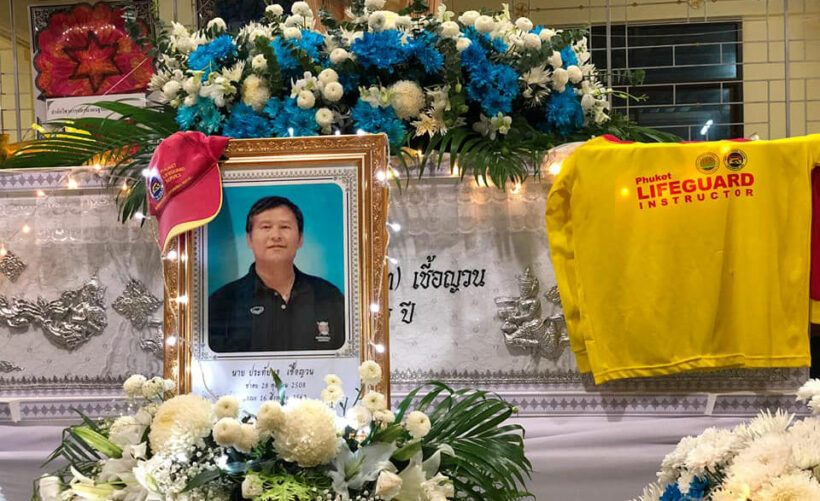 PHOTOS: Phuket Lifeguard Service
A commemoration ceremony has been held for Prathaiyuth Chuayuan, a local Phuketian who helped drive Phuket's first beach lifeguard services. He passed away on Friday morning after a heart attack.
He first experienced chest pains whilst delivering his daughter to school in Phuket Town on Friday morning, drove himself immediately to the Vachira Hospital nearby but succumbed to cardiac arrest around 9am.
He was 57 years old.
He worked with Australian lifesavers to help train local lifeguards and improve the skills of the Phuket's beach enthusiasts, and finally sought international accreditation for the growing body of competent Phuket lifeguards.
The Phuket Lifeguards Service, founded and run by Prathaiyuth and his wife Witanya, saved innumerable lives each year whilst battling Provincial Hall and local government for increased funding in annual contract negotiations.
Daren Jenner, a FOT (Friend of The Thaiger) and local safety officer for the International Surf Lifesaving Association, sent a message to us expressing his deepest condolences to Prathaiyuth's wife, family and friends.
"I had many good conversations with him over the years. He was a good-hearted man who did his best in difficult and changing circumstances. A very big loss for Phuket and the lifesaving community here. ISLA sends our deepest respect for his long commitment to ocean safety in SE Asia."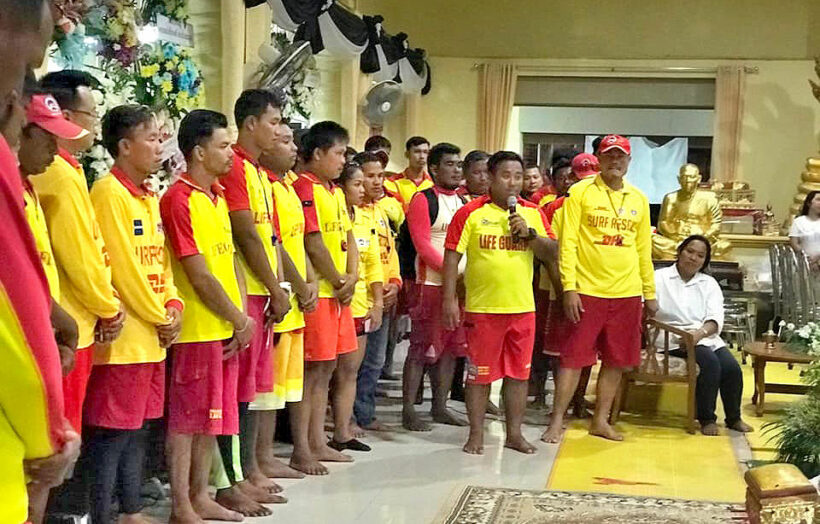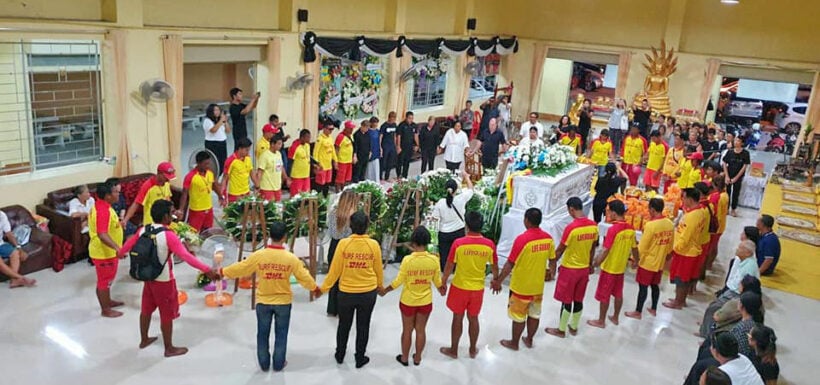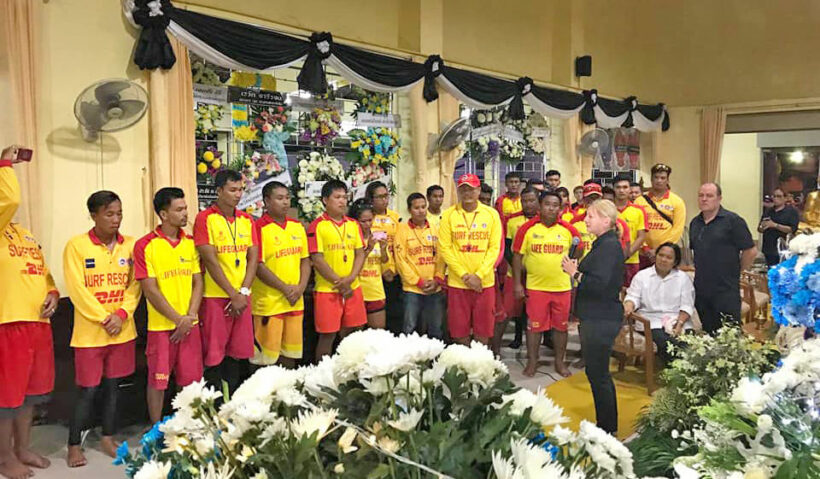 Keep in contact with The Thaiger by following our
Facebook page
.