Thailand's outbound travel industry booms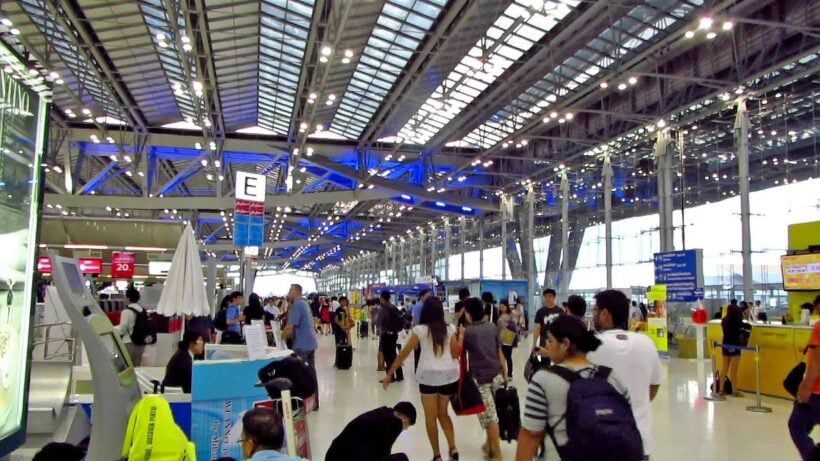 We all know there's plenty of tourists heading TO Thailand this year. But what about the traffic in the other direction?
Outbound travel from Thailand is set to hit 10 million this year, nearly a third of the inbound tourist traffic this year, according to the first comprehensive market research report on what is expected to be the "the next big thing" in Asia-Pacific tourism.
The report is designed to help destinations worldwide better understand the drivers of this promising source of business, according to TTR Weekly.
Outbound travel from Thailand, both Thai citizens and resident expatriates, hit 8.2 million trips in 2016, almost double the 2011 figure, the report states. It is projected to have crossed 9 million in 2017 and is heading for 10 million in 2018, assuming that the global, regional and local geopolitical/economic situation remains stable.
Ease of accessibility will become a major determinant of future destination choice. Japan, which eliminated visas for Thais in 2013, has become the fastest growing destination for Thai travellers. Korea and Taiwan have followed the Japanese lead, and Russia is next.
Read the rest of the report about outbound travel HERE.
- Tanutam Thawan
Sadvertising: The art of making us cry and selling stuff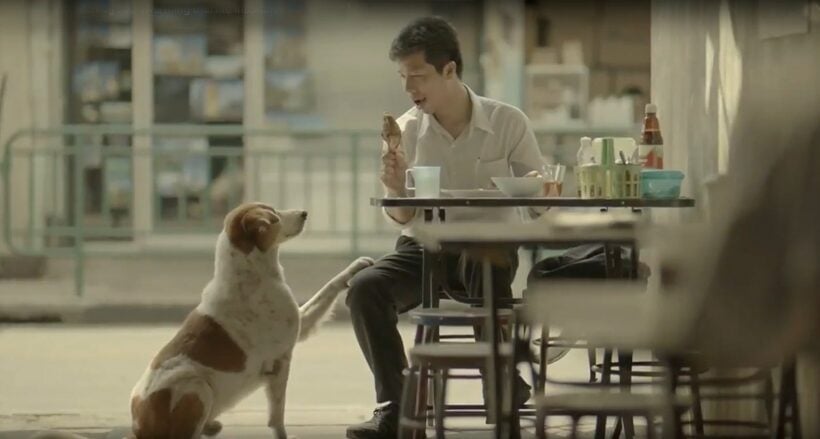 "Sadvertising is a consumer advertising trend in which ad creators are using a certain set of strategies to play on people's emotions and touch off feelings of sadness, melancholy or wistfulness. Touching or emotional advertising has become increasingly popular in recent years as companies work to create strong emotional ties around their products. This is based on a belief that advertising that elicits an emotional reaction from viewers is more likely to be shared, particularly online and over social media. By attempting to reach consumers on a deeper level, sadvertising represents an attempt to gain their attention in an increasingly ad-cluttered world."
Sadvertising is something that Thai marketeers do very well. There have been some famous 'Sads', like this one…
One of the big ideas behind 'sadvertising' is the sudden shift in advertising across generations. Not too long ago, comedy and laughter were the most common advertising strategies. Sadvertising is a kind of logical progression, although it doesn't really work the same way that comedy did. But sometimes you can combine the two…
While there is a lot of potential for innovating advertising to bring out a wider range of emotions, some experts point out that there are inherent limitations to sadvertising that do exist with comic advertising. While many forms of comedy can be considered harmless in advertising, sadness is, at its heart, a negative emotion based on negative outcomes, which is something that marketers have classically avoided.
That means that in sadvertising, marketers must walk a fine line between tugging at consumers' heartstrings and making them feel depressed. And, mostly of course, they and make sure you have that happy ending.
Here's one more (there are plenty of others). Have your handkerchief ready for this one…
World's Top 50 Restaurants – Thailand scores in the top ten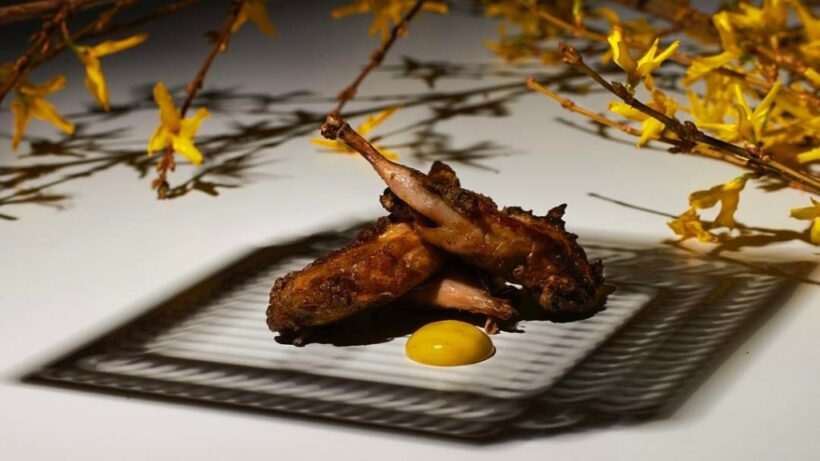 PHOTO: Robb Report
European eating establishments have dominated this year's Top 50 Restaurant list. The leading fine dining venues of 2018 were revealed at a ceremony in Bilbao, Spain.
This year, culinary masterminds from five continents gathered in the Spanish port city of Bilbao for an award ceremony to name the 50 best fine dining joints for 2018 and, most importantly, crown a champion.
For 2018, the top prize went to Italy's Osteria Francescana and head chef Massimo Bottura, whose dazzling and sometimes surreal reworkings of classic Italian recipes saw him return to the top spot he first held in 2016.
While European eateries continued to dominate the awards, known as the Oscars of the fine dining world, all five continents were represented, with Bangkok's Gaggan at five on the list and Lima's Central at six.
According to organisers, the results were compiled from an "independent" voting panel of 1,000 judges that were subject to adjudication.
Anthony Bourdain, the CNN presenter, writer and chef who often railed against the kind of fine dining establishments celebrated by the awards, was also remembered.
"His honesty, his determination and his stubborn truth telling changed our industry for the better," said William Drew, group editor of the World's 50 Best Restaurants.
Here is the Top Ten restaurants in the list…
1. Osteria Francescana (Modena, Italy) *best restaurant in Europe*
2. El Celler de Can Roca (Girona, Spain)
3. Mirazur (Menton, France)
4. Eleven Madison Park (New York City) *best restaurant in North America*
5. Gaggan (Bangkok) *best restaurant in Asia*
6. Central (Lima, Peru) *best restaurant in South America*
7. Maido (Lima, Peru)
8. Arpege (Paris, France)
9. Mugaritz (San Sebastian, Spain)
10. Asador Etxebarri (Axpe, Spain)
Read the rest of the story from CNN HERE.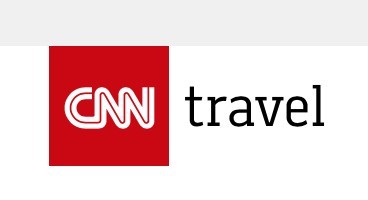 Stunning new Lux Neo project at Chaweng, Koh Samui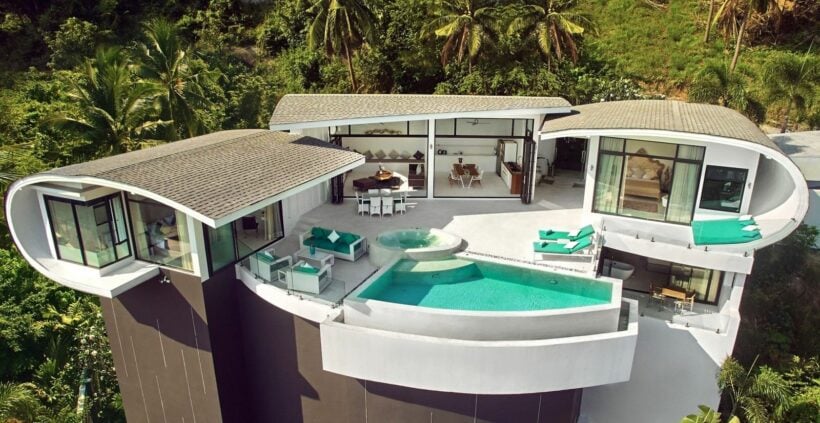 Lux Neo is now available, combining stunning sea views and outstanding modern design. Lux Neo is the newest award winning project by the "Neo" team with critiqued unique villa design and award winning styling. Click HERE to read more about the Neo design team and some of their otters award-winning projects.

This magnificent site offers a unique combination for in Thailand – inspired design, value, astonishing views and quality. Designer two or three bedroom villas are now available with sea views to Chaweng Noi and just minutes to the main attractions, beaches, shops, airport and the main Chaweng shopping and beach areas.
The "Lux" location is 18 Rai of premium Chaweng Noi sea view land with "Neo" being a private 12 plot residential development featuring the uniquely inspired villa style. The highly desirable location of Chaweng Noi is just 1 kilometre away from some of Koh Samui's best beaches and restaurants.

These luxuriously designed spaces include vaulted double height ceilings, mezzanine floors, large open airy spaces, modern terrazzo bathrooms and mezzanine bedrooms – all with breathtaking views of Koh Samui offering unparalleled design with nothing else like it in South East Asia.
Prices start from 8.8 million baht for the 2 bedroom villas ranging up to 12.5 million baht for the 3 bedroom villas.
Read more about the details of this stunning Samui development or make enquiries HERE. You will be able to find out a lot more information as well as compare the new Lux Neo to other projects in the area.

Go to property.thethaiger.com when you want to search for Thailand's largest selection of properties.