Tech: Be forwarned about 4G in Phuket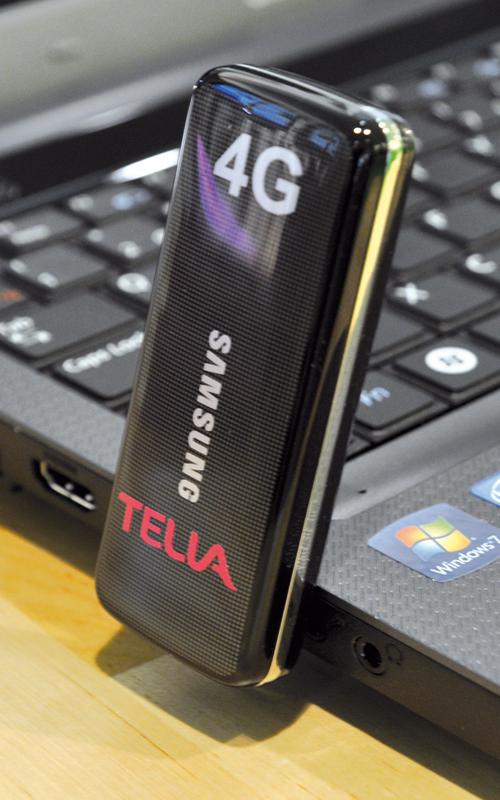 PHUKET: Lest you think it's 3G dejavu all over again, the current state of 4G in Phuket has a few interesting, new wrinkles. In many ways, the impending 4G roll out – which is already under way, at least in theory – isn't nearly as confusing as the 3G rollout two years ago. Thank heavens!
Let's start with the basics. While "3G" was a marketing term that could mean anything to anybody, that's changed. Almost everywhere in the world now, "4G" has a very specific technical meaning. It uses a technology known as LTE. Depending on how you define "3G" 4G transmissions run ten to fifty times faster than 3G. That's a very significant improvement – so significant that it's entirely possible 4G will one day replace ADSL land lines as the internet delivery mechanism of choice, much as mobile phones replaced land phones a decade or two ago.
There's a second technology waiting in the wings that could disrupt everything. Called "4G+" by the marketing folks and "LTE+" by techies, 4G+ doubles or triples the speeds seen in 4G. Most of the developed world is rolling out LTE just as fast as it can. Right now, 4G+ is only available in limited areas. While there's talk of stalling the 4G roll out in Thailand until 4G+ becomes more mainstream, I don't see it happening any time soon: There isn't that much support for 4G+ in devices worldwide, and the technology isn't nearly as robust (that's a euphemism for "old") as 4G. Besides, there're billions and billions of baht waiting for any company that can get 4G out in the mainstream.
Right now, TrueMove offers real 4G service on the 2100 MHz channel. (2100 MHz is also called 2.1 GHz.) The "channel" is much like a television channel: Your phone or tablet or USB dongle has to support 4G/LTE at 2100 MHz, in order to be able to use the TrueMove 4G service. And that's the crux of the problem, which I'll discuss momentarily.
We're going to see two huge limitations with 4G in Thailand, and before you go all-in with 4G, it would behoove you to understand both of the problems.
First, while the LTE communication protocol – the way your phone or tablet talks to the tower – may be very fast indeed, it doesn't mean squat once the signal's at the bottom of the tower. Parts of the US now are seeing massive collision problems with the wireless part of the 4G equation: Too many people have 4G phones, and they're using them for all sorts of data-intensive stuff, slowing down communication between the tower and the phone. We may eventually see that problem too. But for now, the big problem in Phuket is how fast the internet connection goes from the base of the tower to wherever you're trying to reach. In technical terms, that's called the "backhaul bandwidth" and to date I haven't seen much attention paid to the problem.
The phone companies can use the same equipment on towers for both 3G and 4G, give or take an upgrade or two. But if they have both 3G and 4G signals running through the same backhaul, the big constraint will start at the base
of the tower. Phuket's never been known for excellent international data speeds. Adding 4G to the mix without increasing the international bandwidth very considerably, will have 4G customers sucking through the same tiny straw that bedevils 3G customers. As always, I'm skeptical that the phone companies will spend enough to keep those international channels running quickly.
The second big problem we'll see with 4G in Phuket is the data caps. Right now, your "unlimited" 3G data plan isn't unlimited at all. Depending on how much you pay, you can run 2 GB (the size of a high definition movie) to 4 GB (two movies) through your 3G connection every month. After you hit the cap, your service is throttled back to 2G levels – roughly 380 Kbps or less – until the next month's billing cycle starts. As long as you're playing a few YouTube videos and downloading email, you won't hit the cap. But if you're streaming movies, the cap's going to get you big time.
Admittedly, Thailand doesn't have Netflix, the movie-on-demand service that's a huge drain on bandwidth, so we aren't going to hit the problem as quickly as the rest of the world. But some day we'll have access to enough streamed video that regular, everyday internet customers in Thailand will bump up against the data cap.
(How bad is Netflix? In the US, last month, the broadband service company Sandvine estimated that more than half of all peak-time download traffic in the US is from YouTube and Netflix. More than half! Netflix and YouTube
combined account for 45% of all US internet traffic, both upload and download. Absolutely astounding – and when the technology catches up in Thailand, we'll be seeing numbers like that too.)
So, if you understand the problems – data caps and possibly slow service – and you still want to go with 4G in Phuket, what should you do?
Let me tell you a story. I was in Central last week, looking at the new iPad Mini LTE. It's a gorgeous little tablet, with a Retina display – and it isn't that expensive. (Well, yes, it's a little expensive – 17,900 baht for the 16 GB cellular model – but you know what I mean.) Here's the problem.
When I talked with the people at the Apple store, they told me that the new iPad Mini Cellular will work with TrueMove H's 4G system. When I talked to the people right across the aisle, in the TrueMove shop, they told me that TrueMove's 4G doesn't yet work with the iPad.
Confusing? You bet. I went to the Apple web site, and found that the iPad Air model A1475 and the iPad Mini Retina A 1490 can both work with TrueMoveH (LTE at 2,100 MHz). There's a chart at apple.com/ipad/LTE/. But when I went to the Apple ordering site for Thailand, none of the LTE iPad Air or iPad Mini machines are even listed: They're all WiFi or 3G models (confusingly marked "WiFi + Cellular.")
It isn't clear if the iPad Mini Retina LTE is even available in Thailand. If I bought a Mini, would it include LTE support or not? I don't know, and frankly I'm not willing to gamble 17,900 baht to find out.
Same problem with the iPhone 5c and iPhone 5s. Models A1529 and A1530 both work, theoretically, withTrueMove's 4G. (See apple.com/iphone/LTE) but if you try to order one online from the Apple store, you won't see an option to buy one. (NOTE: The iPhone 4 and 4S do NOT run 4G, anywhere in the world.)
The smartest thing to do right now? Wait. Both AIS and DTAC are rolling out 4G as fast as they can, starting in Bangkok. They may even have signals in Phuket by the time you read this. But the only way to be sure that you get a phone or tablet that matches the signal is to buy the phone or tablet from the phone company.
Certainly the 4G situation will improve soon. It has to – there's an enormous amount of money to be made. But for now, don't buy a "4G" phone or tablet or dongle thinking that you can just pop a TrueMove 4G SIM card into the beast and have it work at 4G speeds. Check with TrueMove (or AIS or DTAC, sooner or later) before you buy the hardware, and have them guarantee that their 4G network will work on what you buy.
Anything else could turn into a very expensive mistake.
Mr Live Wire's running a handful of free Sunday-morning computer clinics, at a new venue – Baketastic in Kathu. (Location: opposite Krung Thai Bank, about 100 meters east of the gas station – head toward Lotus.) If you have a Windows problem that needs to be solved, or a question about internet service in Phuket, a tablet, phone, TV, or just about anything associated with computers, drop by. No experience necessary. It's always free, as in beer. December 15 and 22, 10:00 to noon. Sponsored by the Phuket Gazette and Khun Add's Baketastic.
— Live Wire
Thai Life

Join the conversation and have your say on Thailand news published on The Thaiger.
Thaiger Talk is our new Thaiger Community where you can join the discussion on everything happening in Thailand right now.
Please note that articles are not posted to the forum instantly and can take up to 20 min before being visible. Click for more information and the Thaiger Talk Guidelines.