Tech: Be forwarned about 4G in Phuket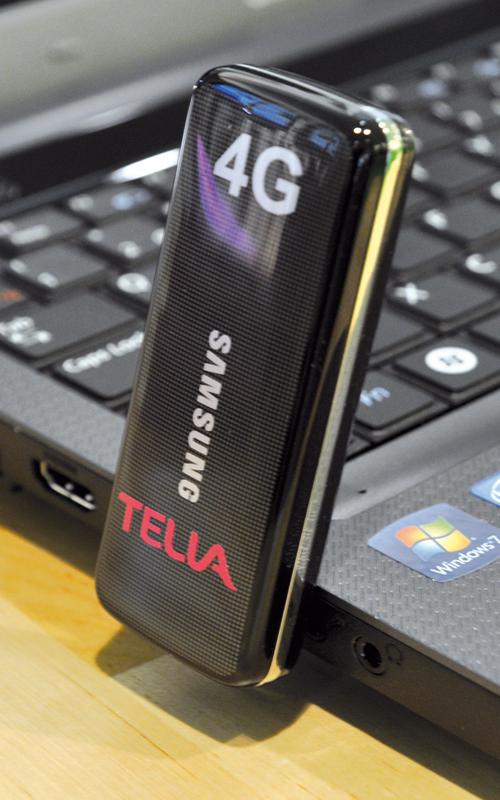 PHUKET: Lest you think it's 3G dejavu all over again, the current state of 4G in Phuket has a few interesting, new wrinkles. In many ways, the impending 4G roll out – which is already under way, at least in theory – isn't nearly as confusing as the 3G rollout two years ago. Thank heavens!
Let's start with the basics. While "3G" was a marketing term that could mean anything to anybody, that's changed. Almost everywhere in the world now, "4G" has a very specific technical meaning. It uses a technology known as LTE. Depending on how you define "3G" 4G transmissions run ten to fifty times faster than 3G. That's a very significant improvement – so significant that it's entirely possible 4G will one day replace ADSL land lines as the internet delivery mechanism of choice, much as mobile phones replaced land phones a decade or two ago.
There's a second technology waiting in the wings that could disrupt everything. Called "4G+" by the marketing folks and "LTE+" by techies, 4G+ doubles or triples the speeds seen in 4G. Most of the developed world is rolling out LTE just as fast as it can. Right now, 4G+ is only available in limited areas. While there's talk of stalling the 4G roll out in Thailand until 4G+ becomes more mainstream, I don't see it happening any time soon: There isn't that much support for 4G+ in devices worldwide, and the technology isn't nearly as robust (that's a euphemism for "old") as 4G. Besides, there're billions and billions of baht waiting for any company that can get 4G out in the mainstream.
Right now, TrueMove offers real 4G service on the 2100 MHz channel. (2100 MHz is also called 2.1 GHz.) The "channel" is much like a television channel: Your phone or tablet or USB dongle has to support 4G/LTE at 2100 MHz, in order to be able to use the TrueMove 4G service. And that's the crux of the problem, which I'll discuss momentarily.
We're going to see two huge limitations with 4G in Thailand, and before you go all-in with 4G, it would behoove you to understand both of the problems.
First, while the LTE communication protocol – the way your phone or tablet talks to the tower – may be very fast indeed, it doesn't mean squat once the signal's at the bottom of the tower. Parts of the US now are seeing massive collision problems with the wireless part of the 4G equation: Too many people have 4G phones, and they're using them for all sorts of data-intensive stuff, slowing down communication between the tower and the phone. We may eventually see that problem too. But for now, the big problem in Phuket is how fast the internet connection goes from the base of the tower to wherever you're trying to reach. In technical terms, that's called the "backhaul bandwidth" and to date I haven't seen much attention paid to the problem.
The phone companies can use the same equipment on towers for both 3G and 4G, give or take an upgrade or two. But if they have both 3G and 4G signals running through the same backhaul, the big constraint will start at the base
of the tower. Phuket's never been known for excellent international data speeds. Adding 4G to the mix without increasing the international bandwidth very considerably, will have 4G customers sucking through the same tiny straw that bedevils 3G customers. As always, I'm skeptical that the phone companies will spend enough to keep those international channels running quickly.
The second big problem we'll see with 4G in Phuket is the data caps. Right now, your "unlimited" 3G data plan isn't unlimited at all. Depending on how much you pay, you can run 2 GB (the size of a high definition movie) to 4 GB (two movies) through your 3G connection every month. After you hit the cap, your service is throttled back to 2G levels – roughly 380 Kbps or less – until the next month's billing cycle starts. As long as you're playing a few YouTube videos and downloading email, you won't hit the cap. But if you're streaming movies, the cap's going to get you big time.
Admittedly, Thailand doesn't have Netflix, the movie-on-demand service that's a huge drain on bandwidth, so we aren't going to hit the problem as quickly as the rest of the world. But some day we'll have access to enough streamed video that regular, everyday internet customers in Thailand will bump up against the data cap.
(How bad is Netflix? In the US, last month, the broadband service company Sandvine estimated that more than half of all peak-time download traffic in the US is from YouTube and Netflix. More than half! Netflix and YouTube
combined account for 45% of all US internet traffic, both upload and download. Absolutely astounding – and when the technology catches up in Thailand, we'll be seeing numbers like that too.)
So, if you understand the problems – data caps and possibly slow service – and you still want to go with 4G in Phuket, what should you do?
Let me tell you a story. I was in Central last week, looking at the new iPad Mini LTE. It's a gorgeous little tablet, with a Retina display – and it isn't that expensive. (Well, yes, it's a little expensive – 17,900 baht for the 16 GB cellular model – but you know what I mean.) Here's the problem.
When I talked with the people at the Apple store, they told me that the new iPad Mini Cellular will work with TrueMove H's 4G system. When I talked to the people right across the aisle, in the TrueMove shop, they told me that TrueMove's 4G doesn't yet work with the iPad.
Confusing? You bet. I went to the Apple web site, and found that the iPad Air model A1475 and the iPad Mini Retina A 1490 can both work with TrueMoveH (LTE at 2,100 MHz). There's a chart at apple.com/ipad/LTE/. But when I went to the Apple ordering site for Thailand, none of the LTE iPad Air or iPad Mini machines are even listed: They're all WiFi or 3G models (confusingly marked "WiFi + Cellular.")
It isn't clear if the iPad Mini Retina LTE is even available in Thailand. If I bought a Mini, would it include LTE support or not? I don't know, and frankly I'm not willing to gamble 17,900 baht to find out.
Same problem with the iPhone 5c and iPhone 5s. Models A1529 and A1530 both work, theoretically, withTrueMove's 4G. (See apple.com/iphone/LTE) but if you try to order one online from the Apple store, you won't see an option to buy one. (NOTE: The iPhone 4 and 4S do NOT run 4G, anywhere in the world.)
The smartest thing to do right now? Wait. Both AIS and DTAC are rolling out 4G as fast as they can, starting in Bangkok. They may even have signals in Phuket by the time you read this. But the only way to be sure that you get a phone or tablet that matches the signal is to buy the phone or tablet from the phone company.
Certainly the 4G situation will improve soon. It has to – there's an enormous amount of money to be made. But for now, don't buy a "4G" phone or tablet or dongle thinking that you can just pop a TrueMove 4G SIM card into the beast and have it work at 4G speeds. Check with TrueMove (or AIS or DTAC, sooner or later) before you buy the hardware, and have them guarantee that their 4G network will work on what you buy.
Anything else could turn into a very expensive mistake.
Mr Live Wire's running a handful of free Sunday-morning computer clinics, at a new venue – Baketastic in Kathu. (Location: opposite Krung Thai Bank, about 100 meters east of the gas station – head toward Lotus.) If you have a Windows problem that needs to be solved, or a question about internet service in Phuket, a tablet, phone, TV, or just about anything associated with computers, drop by. No experience necessary. It's always free, as in beer. December 15 and 22, 10:00 to noon. Sponsored by the Phuket Gazette and Khun Add's Baketastic.
— Live Wire
Want more from the Thaiger family?
📱 Download our app on Android or iOS for instant updates on your mobile
📧 Subscribe to our daily email newsletter
👍 Like/Follow us on Facebook
🔔 Subscribe to or Join our YouTube channel for daily video updates
Top 5 classes to take in Thailand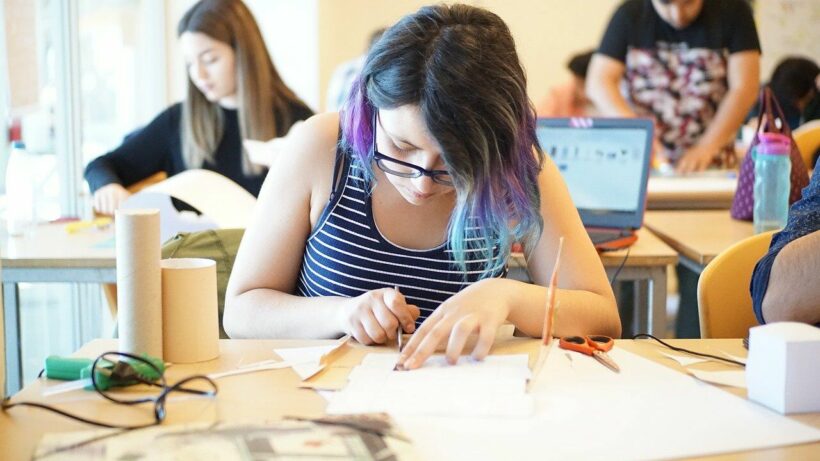 Looking for great classes to take in Thailand for 2021? Then you've come to the right place!
Thailand is one of the most popular tourist and expat destinations in the world, and it's easy to see why. It is known for its beautiful beaches, gleaming temples, delectable cuisine, and natural beauty. It boasts stunning beaches, gleaming temples, delicious food, and natural beauty. The country, undoubtedly, is the go-to place for everyone who wants to enjoy a tropical holiday or have a relaxing lifestyle. Travelling or living in Thailand is also an excellent opportunity to learn new skills and get a closer look at the country's culture. In fact, the country is teeming with classes you can take to get a taste of the real Thailand or to simply acquire a new skill.
Besides learning more about Thailand, many people also take classes for the sole purpose of obtaining a Non-Immigrant O Visa (ED) or Education Visa. This type of visa allows them to stay in the country long term, but they need to study or participate in the training of some kind. However, with so many courses and schools to choose from, it can be difficult to pick the best one. That's why we've compiled a list of the top 5 best classes you can take in Thailand.
5 Best Classes to Take In Thailand
Whether you want to be productive during your stay in Thailand or you simply want to take classes to obtain an ED visa, let's take a look at our pick of the top five classes to take in Thailand.
1. Duke Language School – Learn the Thai Language
The first class on our list is Thai language class because there's no better way to understand Thai people and their culture than learning the language. If you're determined to improve your Thai language skills, make sure you learn from the best. Based on our research, Duke Language School is one of the top Thai language schools. Even during this Covid-19 pandemic, their classes often sold out!
Located in Bangkok, Duke makes learning Thai fun, interesting, and engaging. The teachers are highly trained and will teach you in an enjoyable and interactive way, so you'll never get bored in class. Their learning process is broken down into 9 modules, which depend on your level of Thai. Each module lasts 4 weeks.
Instead of adopting the typical 90 minutes, once-a-week format, this language school has a different timetable. With Duke Language School, you'll learn Thai 5 days a week, from Monday to Friday, for 3 hours per day in the morning or afternoon. Alternatively, you can also choose to have night and weekend classes, with slightly different timetables, but still as extensive. If you need a more flexible schedule, you can also enroll in their private lessons.
Duke Language School offers Education Visa packages. By enrolling in their 8-month or 14-month program, you will obtain Education Visa.
Pricing:
INTENSIVE GROUP LESSONS – ฿8,000 per course (60 hours of class).
PRIVATE LESSONS – ฿600 per hour (2 hours per session), with no minimum booking.
Address: 10/63, Trendy Building, 3rd floor, Sukhumvit Soi 13, Wattana, Bangkok 10110. 5 minutes walk from Nana BTS station.
Contact Info: info@dukelanguage.com / +66 2-168-7274 / +66 8-2444-1595
Website: dukelanguage.com
2. Tiger Muay Thai and MMA – Learn Martial Arts
Muay Thai, also known as Thai Boxing, is Thailand's national sport and cultural martial art. It is the most famous form of boxing in the Land of Smiles.
There are numerous gyms and schools around Thailand offering Muay Thai. However, one of the most famous is Tiger Muay Thai & Mixed Martial Arts. In this Muay Thai school, you can learn how to transform your body into a lethal weapon as a way to protect yourself and to box in the ring. You will be taught numerous techniques to utilize your arms, legs, shins, elbows, and knees as a way to box. Most certainly, you will train and fight with some of the most experienced Muay Thai Trainers.
The Muay Thai training in Tiger Muay Thai & Mixed Martial Arts is divided into 3 levels: Beginners, Intermediate, and Advanced. In addition to Muay Thai Training, you can also combine the classes with Mixed Martial Arts (MMA) Training to further hone your skills. If you prefer to have private lessons, then you can consider their 1-on-1 Muay Thai Privates.
If you're looking for Muay Thai and ED visa packages, Tiger Muay Thai & Mixed Martial Arts offers courses for 6 months and 12 months. Each option includes the ED visa and immigration extension fees.
Pricing:
MUAY THAI TRAINING – ฿3,900 (1 week), ฿12,500 (1 Month), ฿32,500 (3 months).
1-ON-1 MUAY THAI PRIVATES – ฿700 (1 session), ฿6,500 (10 sessions).
Address: 7/35 Moo 5, Soi Ta-iad, Ao Chalong, Muang, Phuket 83130.
Contact Info: info@tigermuaythai.com / +66 (0)76 367 071
Website: www.tigermuaythai.com
3. Hua Hin Thai Cooking Academy – Learn How to Cook Thai Dishes
Thai cooking classes have become a staple for those visiting Thailand. Various culinary schools can be found all around the country, and Hua Hin Thai Cooking Academy is among the best. They tailor their menus and styles to cater to all dietary needs. Therefore, vegans, vegetarians, and picky eaters can all take part and have fun here.
The professional, English-speaking Thai chef in Hua Hin Thai Cooking Academy will teach you authentic Thai cooking in enjoyable and easy-to-follow ways. First, the chef will demonstrate how to make each dish. Then, you will have the opportunity to duplicate the dish with their help. Each class usually includes 5 – 10 dishes. The best thing is, you have the freedom to pick the dishes you want to learn. After each class, you can enjoy what you cook and get a taste of authentic Thai food.
Hua Hin Thai Cooking Academy offers half-day and full-day classes. They also provide a 90-day student visa cooking program. This program allows you to complete the 4 weeks, 6 weeks, and 7 weeks Advanced Cooking Course.
Pricing:
REGULAR COOKING CLASS – ฿1,300 (half-day class) and ฿2,200 (full-day class).
1-ON-1 PRIVATE CLASS – ฿2,650 per 4 hour class for 1st student, ฿1,550 for each additional student.
Address: 210/4 Phetkasem Road, Soi 82, Hua Hin 77110.
Contact Info: Ron@HuaHinThaiCookingAcademy.com / +66 86 004 0839 (domestic calls) / +66 860-040-839 (international calls)
Website: huahinthaicookingacademy.com
4. rumPUREE Dance Studio – Learn Thai Dance
Want to dance like a Thai? Learn how at rumPUREE Dance Studio. Established in 2006, rumPUREE means "City of Dances," which comes from "Rum" (Thai word for "dances") and "Puree" (Sanskrit word for "city"). At this dance studio, you can learn all about Thai dance while improving your posture and balance. You may even be able to reduce stress by learning the dances.
There are several levels of dances in rumPUREE Dance Studio, starting from introduction to advanced level. There is also an "All Level" class, which is open to everyone with or without previous dance experience. With the all-level class, the dance instructor will adjust the lesson to fit the participants.
In addition to Thai dances, rumPUREE Dance Studio also offer classes for numerous world dances. You can choose to take part in pole dancing, belly dancing, Tango, Hip Hop, and even Bollywood dances.
Pricing:
FIRST TIMER – ฿400 per 1 hour and ฿600 per 1.5 hours.
PAY PER VISIT – ฿650 per 1 hour and ฿900 per 1.5 hours.
1 WEEK – ฿1,500 for 1 hour.
1.5 MONTHS – ฿3,000 for 6 hours.
3 MONTHS – starting from ฿5,000 for 10 hours.
Address:
ASOK – 2nd Fl, Jasmine City Bldg., Sukhumvit 23 Alley, Khlong Toei, Watthana, Bangkok 10110. BTS Asok (Exit 6), MRT Sukhumvit.
SAMYAN – Samyan Mitrtown 3rd floor, 944 Rama IV Rd, Wang Mai, Pathumwan,
Bangkok 10330.
Contact Info: +66 92-204-9677 (ASOK) / +66 92-204-9655 (SAMYAN)
Website: www.rumpuree.com
5. The Thai Massage School of Chiang Mai (TMC) – Learn Thai Massage
Although sometimes painful, Traditional Thai Massage can induce comfort and does wonders for your nervous system. Therefore, taking Thai Massage classes is an excellent opportunity while you're staying in Thailand.
The Thai Massage School of Chiang Mai, also known as TMC, is a very well-known Thai massage school in Thailand. Founded in 2001, this Thai massage school offers a wide range of Thai Traditional Massage classes. They also have a teacher training program.
The courses at TMC Thailand ranges from short courses (30 hours) up to comprehensive courses (150 hours). If you prefer to take part in shorter classes, you can choose to learn chair massage, foot reflexology, table massage, and more. Each course in this Thai massage school is taught by high-quality teachers.
Pricing:
SHORT COURSES (LEVEL 1-2-3) – ฿8,500 (30 hours – 5 days).
COMPREHENSIVE COURSES (COMBINATION OF LEVEL 1-2-3 COURSES) – ฿25,500 (9 hours – 15 days).
THAI FOOT REFLEXOLOGY – ฿6,900 (12 hours – 2 days).
THAI TABLE MASSAGE – ฿7,500 (12 hours – 2 days).
BASIC THAI MASSAGE – ฿7,500 (18 hours – 3 days).
Address: 203/6 MAE JO ROAD (Across Ruam Choke Market), Moo 6, T.Faham, Chiang Mai 50000.
Contact Info: +66 53-854330 – +66 53-854331 (domestic calls) / +66 53-854330 – +66 53-854331 (international calls) / info@tmcschool.com.
Website: www.tmcschool.com
We hope that this list of top classes you can take in Thailand motivates you to challenge yourself to learn new skills!
Want more from the Thaiger family?
📱 Download our app on Android or iOS for instant updates on your mobile
📧 Subscribe to our daily email newsletter
👍 Like/Follow us on Facebook
🔔 Subscribe to or Join our YouTube channel for daily video updates
Thaiger app sending you too many notifications? Quick fix here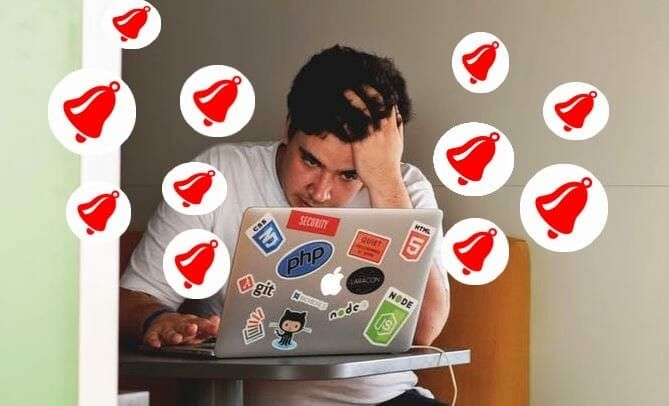 We all hate it when our phone buzzes and the endorphins start firing, only for the excitement to be crushed as you realise it's just a notification for an article about Tuk Tuk drivers having a fight somewhere off the Sukhumvit Road! Too many notifications can be really frustrating, which is why The Thaiger App lets you specify exactly what notifications you want to receive and what ones you don't. All you need to do is find the Settings button in the bottom-right of the screen, click that, and set up your notifications – all done in less than 5 seconds.
Only want notifications for the latest Covid-19 updates? Toggle all others off and leave Coronavirus (Covid-19) on.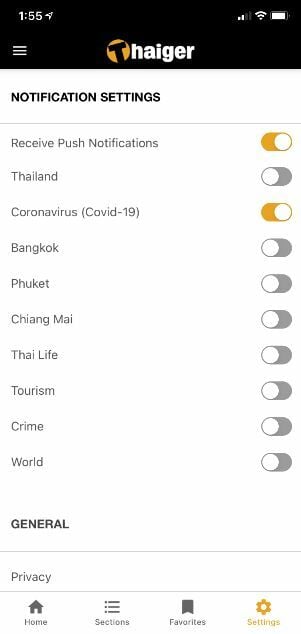 Don't want to receive any notifications from The Thaiger App? Easy, just toggle the Recieve Push Notifications option off, and you won't get any.
A Work in Progress
The Thaiger App very much remains a work in progress as we fix issues and improve features, so please bear with us and do let us know if you ever encounter any problems. Some, we're aware of and currently in the process of fixing, such as the Android issue where some headlines link to the wrong article – this is almost fixed.
We'll always welcome your feedback, whether something's broken and not working as expected, or it's something you think we should include that we don't currently have. Just remember though, our sole intention for the app is to deliver the news to your mobile phone in a cleaner, more convenient way. We're not quite ready to implement any groundbreaking tech enhancements just yet!
To send your feedback, stay on the Settings page and scroll down a little, there you'll see an option that says Send feedback on the app, click and it'll open an email window (assuming you have email on your phone). Here you can tell us what you think.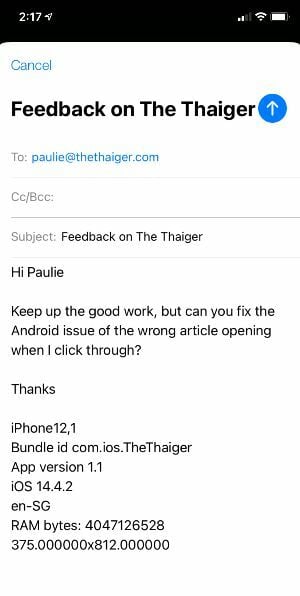 We hope you found this article helpful and we really appreciate your support and your patience! If you haven't downloaded our mobile app yet, you'll find the links below for iOS and Android.
Want more from the Thaiger family?
📱 Download our app on Android or iOS for instant updates on your mobile
📧 Subscribe to our daily email newsletter
👍 Like/Follow us on Facebook
🔔 Subscribe to or Join our YouTube channel for daily video updates
Top 5 HR companies in Thailand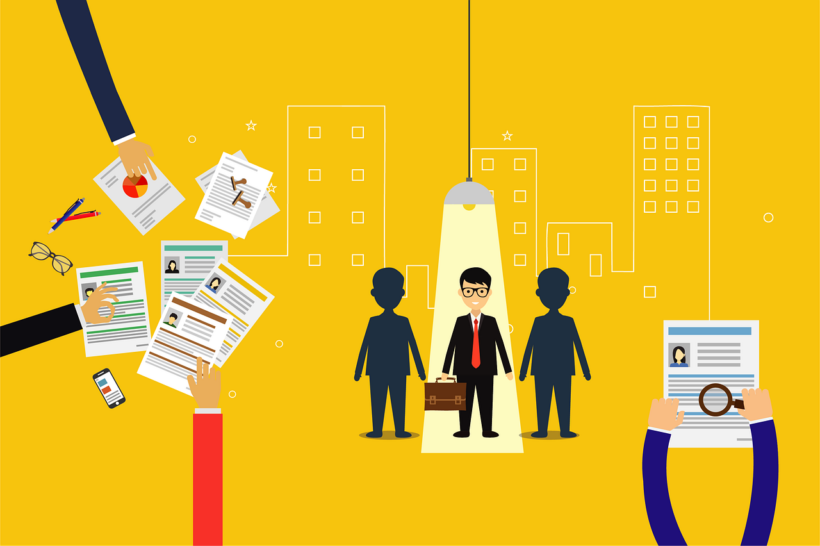 Are you looking for the best HR companies in Thailand to help streamline your hiring process? As businesses begin to grow, human resources (HR) management becomes a significant need. First of all, they hire the right people to work in your business. Moreover, they make sure that employees comply with your company policies. As a result of improper HR management, you can face a lack of staff development, employee turnover, and many other problems.
For many businesses, working with a specialized HR company can save them time and money. A good HR company can help you handle all aspects of recruitment, training, payroll, and more. Most importantly, working with one of the best HR firms can prevent your business from making costly mistakes. Therefore, you need to work with the top HR company in Thailand to be free from any HR-related mistakes.
Selecting the best option can be challenging as there are numerous factors to consider. To help you find the best HR companies for your business, we have prepared a list of the top 5 HR companies in Thailand below.
5 Top-Rated HR Companies in Thailand
1. RLC Recruitment Co. Ltd
The first HR company on our list is RLC. This firm has been providing HR services in Thailand since 2012. Although still relatively new, RLC has earned a reputation as one of Thailand's leading technical recruitment companies. RLC doesn't adopt a mass-market approach to headhunting. Instead, they customize a recruitment strategy based on their understanding of your specific requirements. In other words, they will tailor their service to address your business's unique needs.
RLC specializes in helping companies in technical industries, such as food manufacturing, aerospace, chemicals, and automotive. They offer free consultations and briefings for companies in Thailand. In addition to HR services, they also provide finance and accounting services. Executive search, HR consultancy, and payroll & outsourcing are some of their premium services.
Service: Executive Search Services, Payroll and Outsourcing, HR Consultancy.
Locations: BANGKOK – 142 Two Pacific Place, 18th Floor, Unit 1805, Sukhumvit Road, Klongtoey, Bangkok 10110.
Website: rlc-asia.com
Contact Info: info@rlc-asia.com

2. Monroe Consulting Group
Monroe Consulting Group was initially conceived in Australia. The company first opened its doors in Thailand in 2002. Since then, it has been expanding rapidly. Monroe Consulting Group is widely known as an international award-winning executive search (headhunting) company. In addition, they are famous for delivering the highest levels of professionalism to both multinational and national companies in Thailand.
Monroe Consulting Group works with companies with the flexibility to meet their specific needs. Therefore, their requirement consultants understand the needs of each of their clients.
Service: Executive Search Services, Recruitment Services, Outplacement Service.
Locations: BANGKOK – Lake Rajada Office Complex Building, 28th Floor, 193/119 Ratchadapisek Road, Klongtoey, Bangkok 10110.
Website: www.monroeconsulting.com
Contact Info: +66 2 055 4759 / thailand@monroeconsulting.com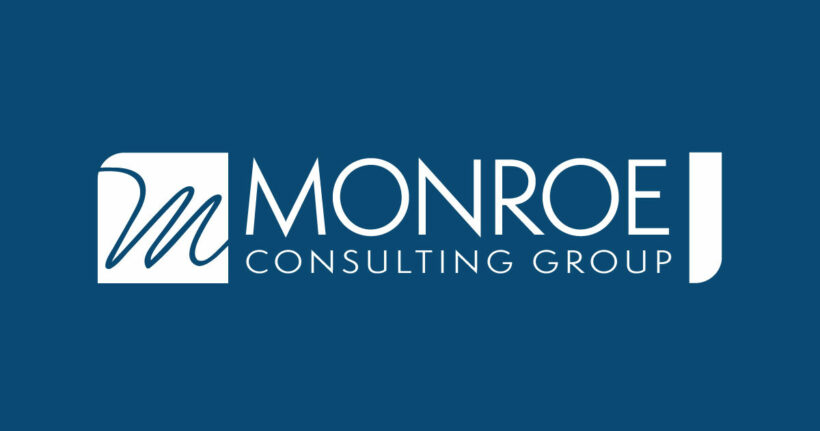 3. EPS Consultants
Established in 1993, EPS Consultants is a multiple award-winning professional recruiting and outsourcing specialist. They boast talented professionals, technical know-how, and advanced technology. The firm's mission is to become a leading one-stop recruitment and outsourcing service provider. Moreover, their philosophy is to attract, grow, and retain their customer base. They are therefore known to offer cost-effective and value-added service with excellent quality. Most importantly, they are known for being attentive and well-prepared to meet their clients' distinct needs.
EPS Consultants focus on providing HR outsourcing and recruitment-related consulting services, so their services are among the most comprehensive. They offer executive search, HR outsourcing, and recruitment process outsourcing (RPO). In addition to telecommunication and manufacturing industry, EPS consultants also cater to healthcare, property, and more.
Service: General & Professional Staffing/Executive Search, Managed HR Services, HR Outsourcing, Recruitment Process Outsourcing (RPO).
Locations: BANGKOK – Unit 1704, Level 17, Mercury Tower, Ploenchit Road, Lumphini, Pathum Wan, Bangkok 10330.
Website: eps.in.th
Contact Info: +66 2105 4633 / info@eps.in.th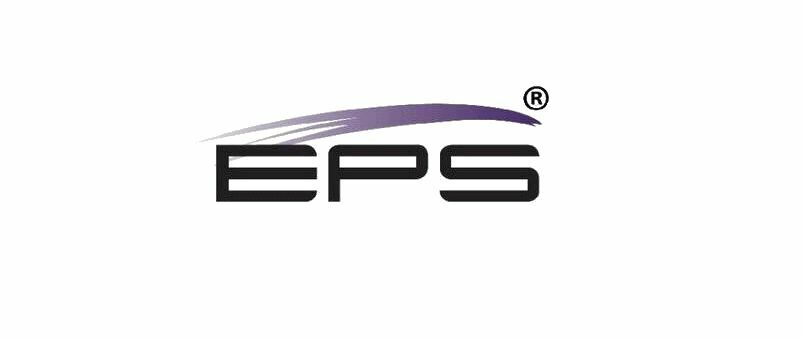 4. PRTR
The next on our list is PRTR, the largest independent recruitment and outsourcing company in Thailand. PRTR is a Thai/British-owned company. It has been operating in Thailand since 1993, so PRTR is not a new player in Thailand's human resource field. The firm grew from a permanent recruitment company into a fully integrated supplier of outsourcing, recruitment, and HR services.
PRTR is famous for having a thorough understanding of the factors and components needed to run a successful business in Thailand. As a result, they have successfully presented human resource services to their clients for over two decades. Their HR services is very extensive, so you can consider them as a one-stop company for your HR needs. The HR services include human resource outsourcing, payroll, employee background check, and staff outsourcing. Furthermore, they also offer recruitment services, and business process outsourcing.
Service: HR services, recruitment services, business process outsourcing.
Locations:
BANGKOK – Ital – Thai Tower, 18th Floor, New Petchburi Road, Bangkapi, Huaykwang, Bangkok 10320.
EASTERN SEABOARD – 53 Moo9, Talay-Thong Tower, 11th Floor, Sukhumvit Road, Tung Sukhla, Siracha, Chonburi 20230.
Website: www.prtr.com
Contact Info: Bangkok +66 (0) 2716 0000 / Easter Seaboard +66 (0) 3849 4700

5. Indigo Consulting Group
Indigo Consulting Group offers full-service solutions for businesses seeking help with human resource management. This Asia-wide HR company is based in Bangkok. This firm is one of the top-rated HR companies to work with if you look for an objective and knowledgeable perspective concerning your organizational development. In addition, the firm is also regarded for its individualized programs.
Indigo Consulting Group understands that businesses cannot depend solely on products and strategy for sustained success. Instead, companies have to rely on their employees' talents, commitment, and performance. The firm, therefore, promises to provide competent human resources. Moreover, they know how to help businesses achieve their goals by organizing, motivating, managing, and rewarding your human resources.
Service: HR services, including coaching training, job evaluation, performance management, and more.
Locations: BANGKOK – Suite 1405, River Wing East, Empire Tower, 95 South Sathorn Road, 10120 Bangkok.
Website: indigo-consulting-group.com
Contact Info: +66 (02) 670-0361-3 / info@indigoconsult.net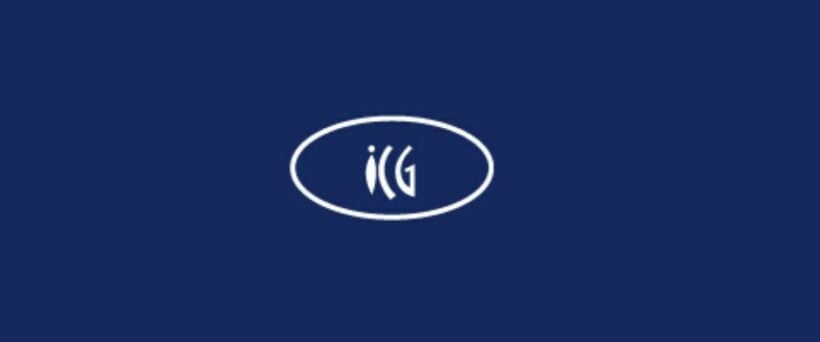 There are, certainly, numerous other notable HR companies in Thailand out there. However, the five companies mentioned above are our top-rated HR companies for 2021.
With the abundance of excellent HR services in Thailand, there is no reason to struggle with recruitment, employer compliance, and other HR activities in your company. These HR companies offer both flexible and affordable solutions for businesses of all sizes, so if you're looking to outsource your business' human resources functions entirely, the top 5 HR companies in our ranking can help make your business more successful.
Want more from the Thaiger family?
📱 Download our app on Android or iOS for instant updates on your mobile
📧 Subscribe to our daily email newsletter
👍 Like/Follow us on Facebook
🔔 Subscribe to or Join our YouTube channel for daily video updates