Songkran Survival Guide – Top 10 Tips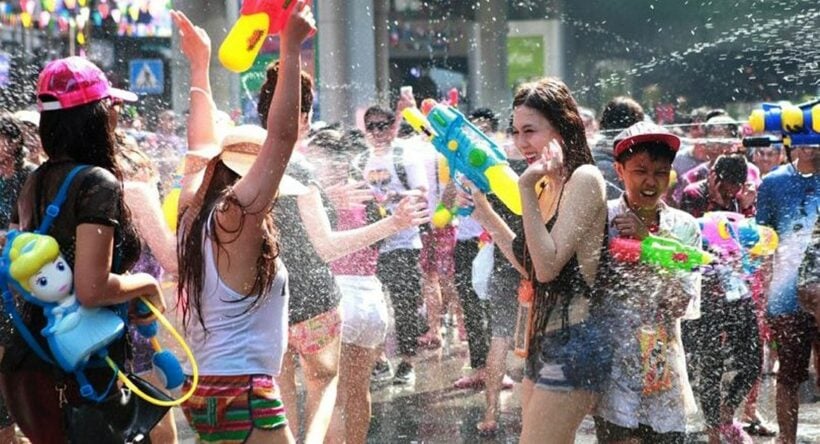 Songkran is a celebration of the Thai New Year on April 13 each year. What started as a respectful washing of Buddha images with water to welcome in the forthcoming wet season, has turned into a mega-water fight. No prisoners are taken in this annual water battle – if you head outside or drive along the roads you WILL get wet. If you're in a car it WILL get water thrown at it and probably a few handprints made with the sludge left over from the Prickly Powder.
It is a celebration and there's plenty of music, noise, smiles AND water.
Sawasdee pi mai!! Happy Songkran.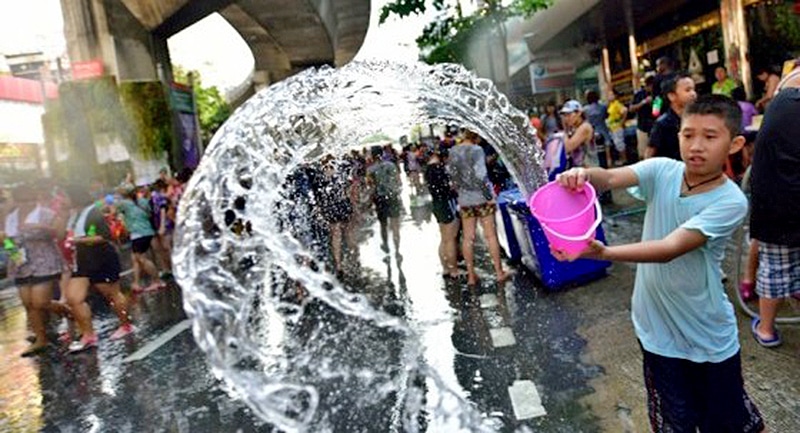 1) Wear goggles
Where did that water come from that just shot in your eye? You don't know and you probably don't want to know! Suffice to say your eyes are at danger from the many things that end up in the water, including the prickly powder that was thrown at you and now dribbling down your forehead or added to the water before it was squirted at you. It will sting either way. A cheap pair of swimming goggles are a perfect accessory for the Songkran Fashionista. And keep your mouth closed as much as possible. You really don't want to be drinking that stuff being shot at you. Be aware that come people reload their water guns with iced water that is very bracing when it hits you – it's not all nice room temperature Evian heading in your direction. Second option, protective eyewear.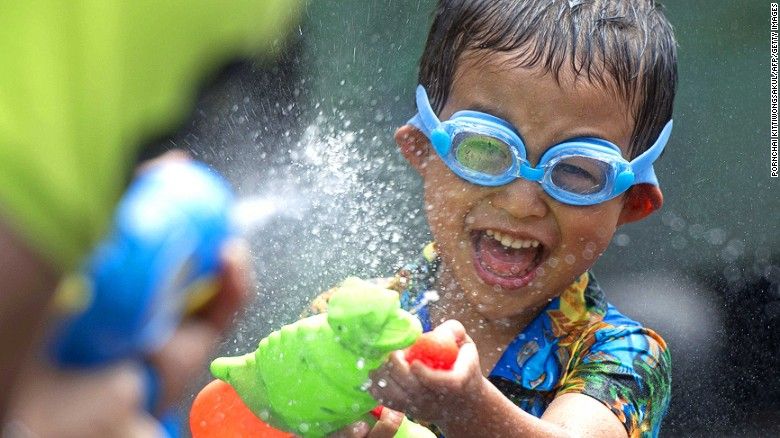 2) Have an exit strategy
Getting into an area where Songkran is going to be 'busy' is easy enough. Getting out can be another thing altogether. If you park your bike nearby it's probably going to get parked in and leave you waiting to get to wherever you were intending to go next. If you intend to drink alcohol whilst 'partaking of the new year waters' then definitely plan to get a taxi home or have someone organised to get you back to your hotel safely. Having an exit strategy is a good investment tip – it's a very good tip for Songkran as well. Know how you're going to escape if 1) you need to or 2) when you want to.
3) Riding bikes will be VERY hazardous
Riding motorbikes at any time of the year is dangerous on Thailand's roads. It's a LOT more dangerous during Songkran. You might be quietly going to pick up a sandwich at your local convenience store and WHOOSH, an entire bucket of water is thrown at you from Songkran revellers on the side of the road. In fact, if you're on a motorbike you're considered a good target. So don't wear your favourite Armani outfit if you're on a motorbike and either avoid getting on a motorbike on April 13 or take it EXTREMELY slowly – you WILL get water thrown at you.
4) Don't take phones or cameras with you
Water and electronic devices don't usually mix. You want to capture all the fun of Songkran but you want to get your expensive camera back home still working, right? You have two options. 1) Leave any expensive electronic equipment, including your phones, at home 2) Put them in a plastic zip-lock bag and keep them secure in a bum bag. Even the latest 'waterproof' phones can get broken easily in the argy-bargy of a water skirmish. Consider taking your phone with you very carefully and think about how you're going to protect it – putting it in your pocket ain't going to cut it during Songkran!
5) Apply sunscreen
It's hot, damn hot. It's the hottest time of the year (which is what the water festival is all about). So the sun is likely to to be out. You're going to be running around outside enjoying yourself so Mr Sunshine is going to love giving you a good case of sunburn unless you cover up. Obviously, you'll need a waterproof application of SPF30+. Wear a hat and protect yourself from the sun.

6) Hydrate
Ironically, dehydration is a big problem each Songkran. You're having water thrown at you all day. The last thing you'll be thinking about is drinking water. But all that running around in the heat, despite the water being thrown at you, is going to dehydrate you very quickly. So take a water bottle or keep in reach of a convenience store where you can get refreshed throughout the day. DON'T refill from the tanks people are refilling their guns!!! Just don't.
7) Be aware of the prickly powder
The type of powder used in Songkran has gone from just plain powder to what's called Prickly Powder. When its applied to your face it leaves a burning sensation – not painful but you'll certainly notice it. You certainly don't want that stuff in your eyes – it will really sting. The powder seems about as prevalent as the water these days so be prepared to not only be saturated but coated in a white/grey sludge for most of the day.
8) Consider how you're going to refill your gun
You're all ready. You've got a water gun all full and ready for action. Locked and loaded! You rush out and start firing it at a few people and in approximately 2 minutes, you're empty. You're going to need to figure out how you're going to reload your water gun otherwise it's going to be a very short day or a day spent running away from people because you're out of ammunition. Sea water is a great alternative if you're near a beach.
9) Enjoy yourself, don't take it seriously
If you head out into daylight during Songkran you're likely to get wet. Period. Wear clothes that are going to be comfortable when totally saturated – cotton and natural fibres will retain the water a lot more than synthetic fibres that will tend to repel the water better and dry quicker. Wear a 20 baht plastic raincoat if you really need to but it sort of defeats the purpose of the day. People are going to rush up to you and throw water at you, usually with a great big smile to go along with it. If you're out there, smile along with them and enjoy the local's celebration of their new year. If you get your brand new Zara wool suit ruined by a bucket of water on April 13 you only have yourself to blame.
10) Seek an alternative
So, you've done Songkran for years and you really don't want to do it again. No problems. You can go and sit in a quiet cinema for a few hours, walk around the shopping centres or enjoy Songkran-lite at many of the international hotels who host 'toned down' family-friendly Songkran celebrations. Otherwise stay at home and read a book. It's one day (or two days if you are in Patong or Chiang Mai) each year – you will survive avoiding the streets for one day.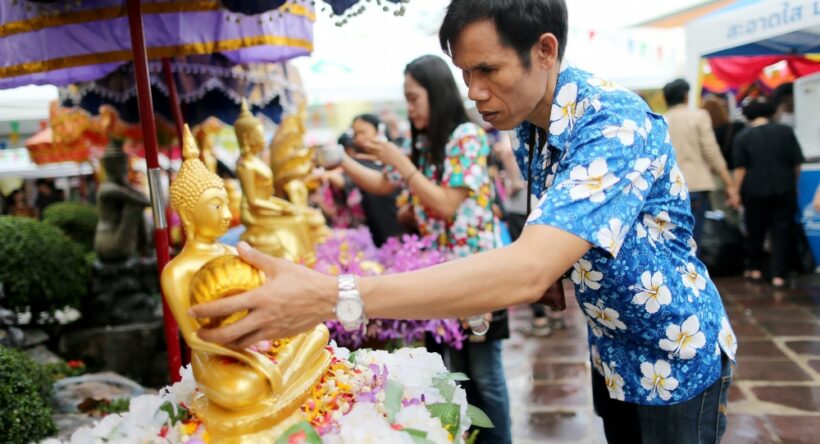 Read more headlines, reports & breaking news in Chiang Mai. Or catch up on your Thailand news.

Find more Chiang Mai top 10s and top 10s in Thailand on The Thaiger.

Noodle sellers dodging police bullets in Chiang Mai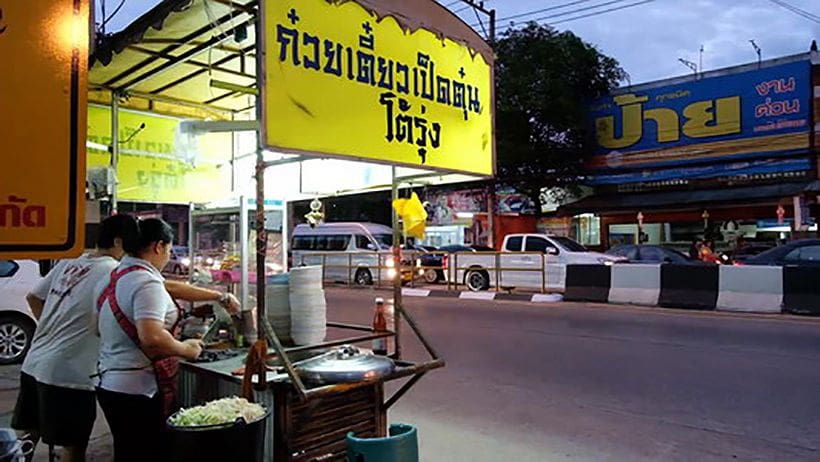 PHOTOS: Manager Online
When people fire guns, the bullets that miss still end up somewhere. Like into the cooking pot of a surprised noodle seller in Chiang Mai!
The man selling noodles was working the late night shift on a road leading to Mae Rim, according to Manager Online. He had a very lucky escape after a bullet shell-casing hit a pot lid that he was holding at the time.
Police from the Chang Pheuak station had opened fire on a motorist who failed to stop at an alcohol checkpoint at 2 am on Tuesday. Natthawut, the younger brother of the noodle seller, jumped onto his Facebook page to take aim at the local police and their stray bullets.
Police contacted the pair later and claim that 'all was settled amicably'.
"The police were just doing their job", said Natthawut, according to the Manager Online article.
They agreed that the path of the bullet was not directed towards their noodle stand.
In other news, make sure you stop at police checkpoints!
SOURCE: Manager Online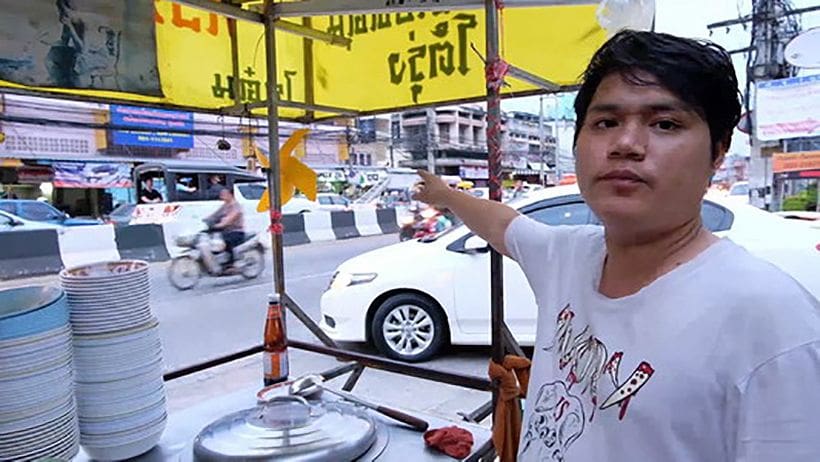 Toxic free school lunches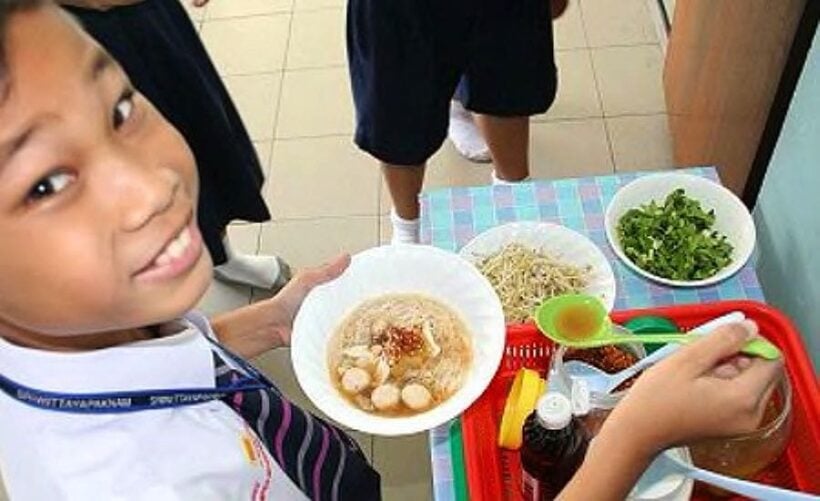 "Meat balls and sausages used in student lunches were also found to be contaminated with borax and formalin."
A major study has been released researching contaminants in vegetables used in the state-sponsored school lunch program. You'd hope that the lunches were fresh and nutritious, right?
Instead, they were dangerous.
Vegetables and fruits found in lunches for students under the government's free lunch program are almost 100 percent contaminated with pesticides and 99 percent of the urine samples from students and teachers in four provinces were tested with organophosphate, a deadly toxic pesticide that can attack the nervous system.
The alarming findings were the result of a research jointly conducted by Thai Education Foundation, Thai Health Promotion Foundation, Field Alliance of Chiangmai University and Greenpeace Thailand between July 2017-October 2018 on student lunches in 55 schools in Chiang Mai, Pathum Thani, Sakon Nakhon and Phang-nga provinces.
Vegetables, widely used in student lunches which were tested, include carrot, cabbage, Chinese cabbage, kale, long bean and tomato.  However, only two types of chemicals were tested – organophosphate and pyrethrum because organophosphate are widely used in insecticides for fruits and vegetables.
Thai PBS reports the the Thai Education Foundation secretary-general Marut Jatikate said that the most alarming findings appear to be the organophosphate residue found in 99 percent of the 436 urine samples from students and teachers in the four provinces.
Organophosphate poisoning symptoms include increased saliva and tear production, diarrhea, vomiting, small pupils, sweating, muscle tremors and confusion.
He said that the tests this time focused on two chemicals – organophosphate and pyrethrum – but they should have covered more toxic chemicals.
Nevertheless, he said findings from this research would be sent to the schools and parents of students in order that they would change the menu of student lunches but switching from mass-produced vegetables and fruits to organic vegetables and fruits which should be safer.
Besides the unsafe fruits and vegetables, Mr Marut said meat, meat balls and sausages used in student lunches were also found to be contaminated with borax and formalin.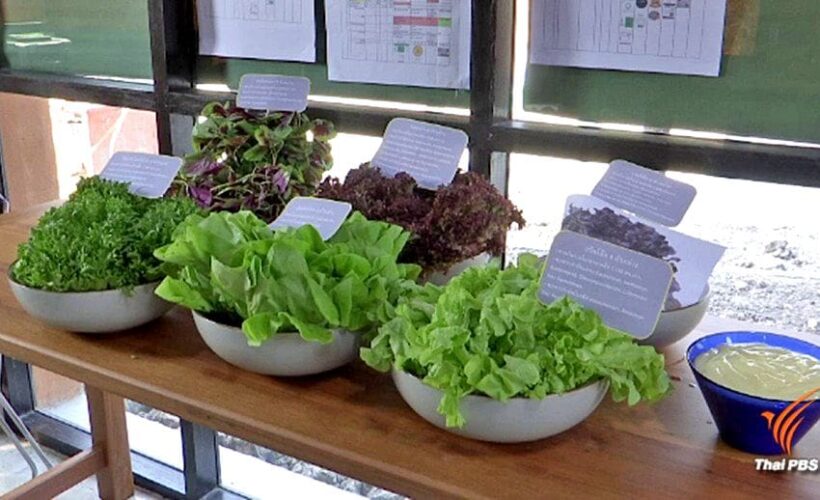 ORIGINAL STORY: Thai PBS
Teaching children to avoid sexual predators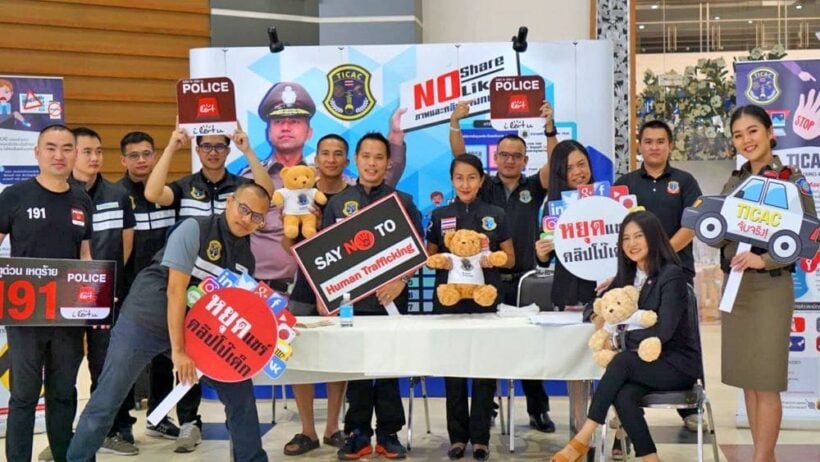 "These clips are then recorded and sold to a secret group."
Members of the police-led Thailand Internet Crime against Children (TICAC), Zoe International and the Hug Project are educating students on how perpetrators lure victims and use their sexual information and images to further extort sexual favours.
"Their plans are very complex," said Wirawan 'Boom' Mosby, founder and director of the Hug Project, which co-launched the program with Zoe International and TICAC yesterday.
Sexual predators have migrated to the Internet over the past few years, thanks mainly to development in technology and strong police suppression in real time, Wirawan said.
She said both boys and girls are being targeted, citing a TICAC case that involved more than a hundred teenage boys.
In a typical scenario, she explained, a paedophile sets up a fake account on social media such as Line, Facebook or Skype, using the image of a beautiful girl as a profile picture to get close to the target. After building affection and trust, the predator might then send a clip of a woman masturbating, and ask for a similar clip in exchange. These clips are then recorded and sold to a secret group.
As the target is often scared about the clip being leaked, the predator is able to extort more videos, Wirawan explained.
As per the Hug Project, two teachers in each school will be trained to help students avoid falling prey to online sexual coercion and extortion. The students will know which teachers they can reach out to, and the teachers in turn can report the case to Hug Project officers or TICAC.
"We will use technology to fight technology," Wirawan added.
The project will also limit students' access to adult content. By installing OpenDNS on their Wi-Fi routers, schools will be able to block pornography and websites deemed "unsafe" from being accessed by devices connected to the school's Wi-Fi.
Wirawan's company, Movaci Technology, will also offer free technical support.
For now, the programme includes eight state-run schools and three private foundations, along with about 3,000 students, but Wirawan hopes the initiative will be adopted nationwide.
"I hope the Education Ministry adopts and implements this project in all schools," she said.
TICAC chief Pol Maj-General Surachet Hakpal said police had investigated 128 cases of child pornography and 39 of child trafficking between 2015 and 2018.
Of the 140 suspects, 45 were foreigners and the remainder Thai. Police rescued 107 children – 33 boys and 74 girls.
Wirawan has been honoured by the US State Department for combating child trafficking in Thailand.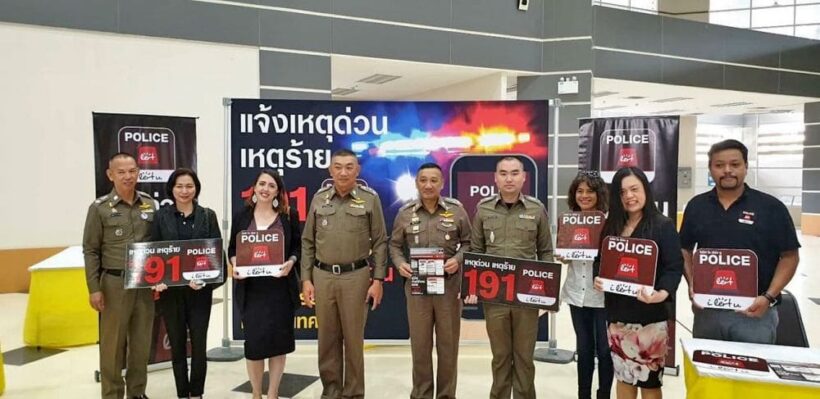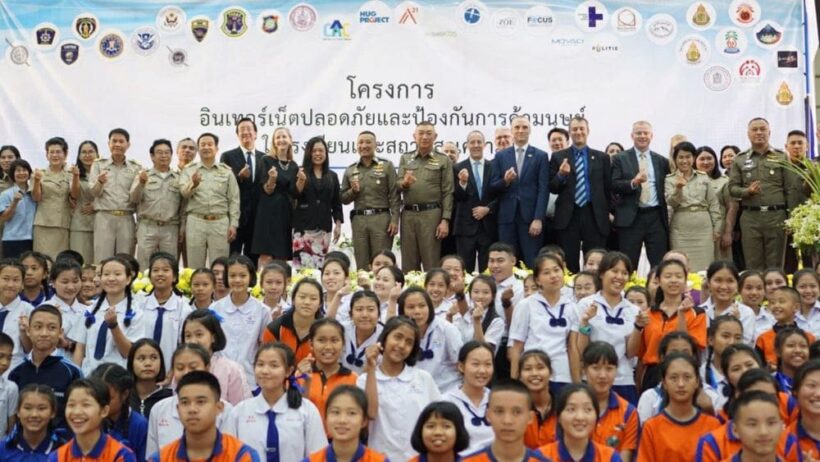 STORY: The Nation