Santiburi Koh Samui 'launches' a floating breakfast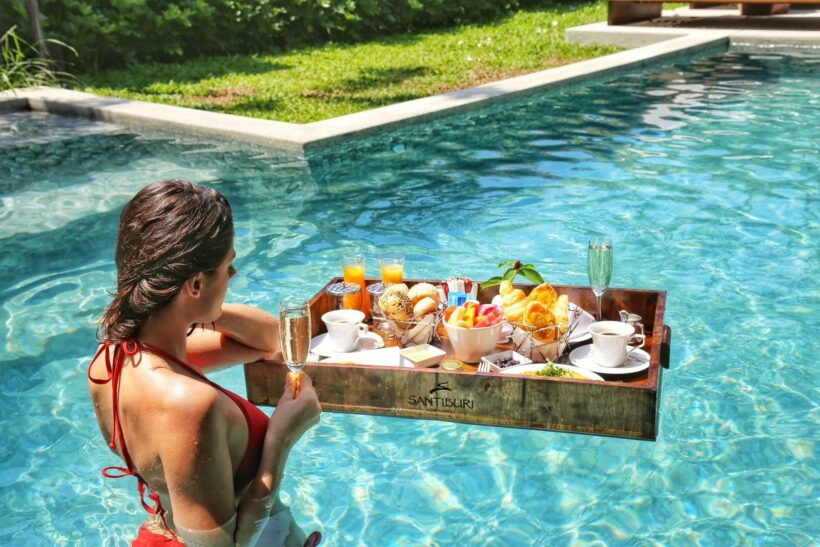 Santiburi Koh Samui has created a choice of Exclusive Culinary Experiences for guests staying in one of the resort's Grand Reserve Pool Villas or Grand Deluxe Pool Villas, as well as introducing more personalised in-room dining options for all resort guests.
Those staying in a Grand Reserve Pool Villa or Grand Deluxe Pool Villa can indulge in the ultimate resort lifestyle by starting the day with a Floating Breakfast, complete with Champagne or Prosecco served on a specially designed floating wooden tray in their private swimming pool. A choice of six breakfast items – including pancakes, Israeli-style baked eggs, and eggs benedict – is served with a fresh fruit juices, bread rolls, Danish pastries, croissants, house-made jams and tropical fruit.
Later in the day, for a relaxed and private poolside dining experience, villa guests can also book a Private Barbecue for up to six people with a personal chef on hand to prepare a sumptuous platter of choice meats and fresh seafood.
"We wanted to personalise the dining choices for our pool villa guests, while also adding to the choices for our guests who enjoy more exclusive culinary attractions," explains Sabine Gabrielle Lamberts, General Manager at Santiburi Koh Samui.
"In addition to the private villa options, twice a week we have introduced a Santiburi Kick Start Breakfast, which includes a refreshing morning run, restorative yoga session, nutritious detox drinks, and a healthy beachside breakfast followed by an energising Ayurvedic massage. Guests can also enjoy a selection of freshly made, customised smoothies served in the privacy of the suite or villa," she adds.


Those keen to create their own memorable meals as part of a memorable holiday at Santiburi Koh Samui can take a private Thai cooking class, or even arrange to cook a special Thai meal as a family. Meanwhile, cocktail aficionados are invited to 'Be Your Own Mixologist' with a professional cocktail kit and recipes provided with ingredients delivered on-call for each of the resort's signature drinks.
Couples looking for an intimate, romantic dining experience can book a Private Dinner with a candlelit table set up on their private terrace, or right the soft sands of Mae Nam Beach with a personal chef on hand to orchestrate an unforgettable feast.
The unique selection of culinary adventures adds fun, romance, relaxation and interaction into every meal at Santiburi Koh Samui.

Santiburi Culinary Experiences
For Pool Villa Guests
Floating Breakfast – Ultimate Champagne Breakfast 1,990 THB ++ Per Person
Floating Breakfast – Sparkling Breakfast with Prosecco 1,390 THB ++ Per Person
Private BBQ 1,290 THB ++ Per Person
For All Resort Guests
Kick Start Breakfast 2,900 THB++ Per Person (min 4 pax)
6.15am – 12pm
Smoothie Express 240 THB ++ / Smoothie
11am – 10pm
Be Your Own Mixologist
Individual Cocktail Ingredients from 220 THB ++
Spirit Bottles from 450 THB++
Private Dinner
Information on enquiry.
Private Thai Cooking Class 2,350 THB++ Per Person (max 2 pax)
12-1.30pm Daily
Family Thai Cooking Class 1,750 THB++ Per Person (max 4 pax)
12-1.30pm Wednesday & Friday


Looking to jettison some items before jetsetting away or chartering a yacht? Look no further than Thaiger Classifieds where you can find and post items, work, property and more for free.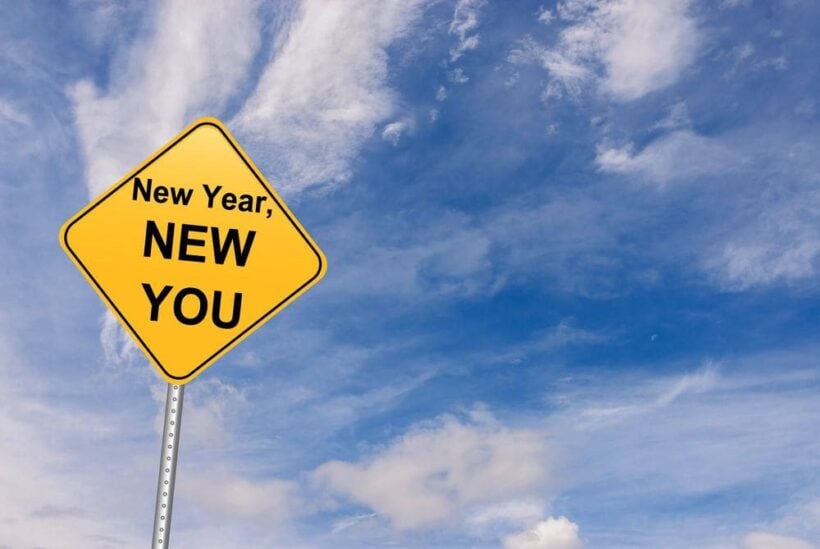 2019 comes with all sorts of expectations – a new beginning, a renaissance, a rebirth. You may be looking ahead for individual tweaks and improvements or perhaps you want to change something altogether.
From cutting out chocolate to saturated fats, many will look at altering their figure. Thanks to numerous technological advancements and greater accessibility to overseas travel, you may wish to combine a procedure with a foreign Holiday.
From Bali to Bangkok, you can now experience similar standards of care with significantly reduced prices across a variety of invasive and non-invasive treatments, for example CoolSculpting, Hair Transplant, Face lift or a Tummy Tuck.
What better way to relax and recover after your procedure in some of the world's most exotic locations and whether basking on a beach or recuperating in a stunning resort setting nearby, combining your health and beauty with a unique holiday is just what the doctor ordered. 
No need to worry about the standard of healthcare as it is precisely the same if not better than back home. You will get treated in exemplary medical facilities and clinics which offer state of the art diagnostic equipment and dedicated bilingual nurses. The opportunity to be pampered as a part of an inexpensive procedure is an undeniable bonus.  
medical.thethaiger.com offer patients a one-stop platform to help you plan the perfect medical tourism experience. They have partnered with a host of JCI-accredited facilities where you can expect nothing but the finest treatment as well as top-quality cosmetic procedures.
Bangkok Airways celebrates the arrival of its 40th aircraft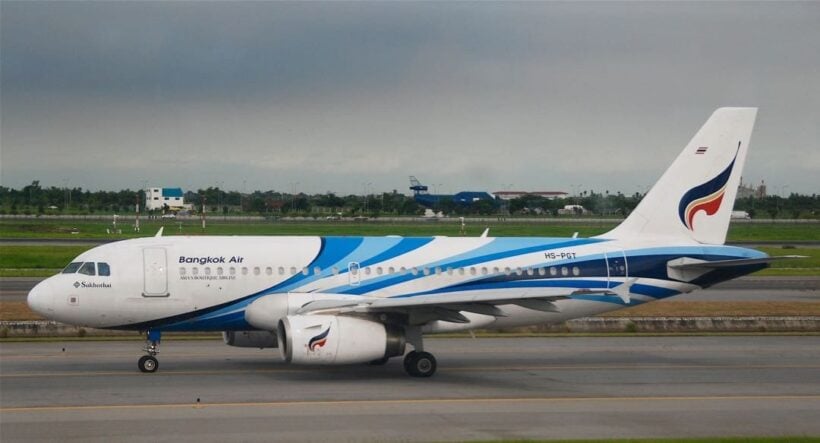 Bangkok Airways has welcome the latest Airbus A319 as the local airline's 40th aircraft when it arrived at Suvarnabhumi Airport.
The event was led by Dechit Chareonwong, vice president of Flight Operations and joined by Nijjapat Piyapant, vice president of Ground Operations.
This aircraft type, the latest incarnation of the short-haul A320, consists of 144 economy class seats and will serve popular domestic and international routes such as Chiang Mai, Phuket, Samui, Krabi, Myanmar (Yangon, Mandalay), Cambodia (Siem Reap, Phnom Penh), India (Mumbai) and Vietnam (Danang).
The airline is adding Vietnaese city of Cam Ranh as a new route starting January 25.
Currently, Bangkok Airways' fleet consists of 4 ATR 72-500s, 11 ATR 72-600s, 16 Airbus A319s and 9 Airbus A320s.

Top 10 countries in Asia – DataLeads report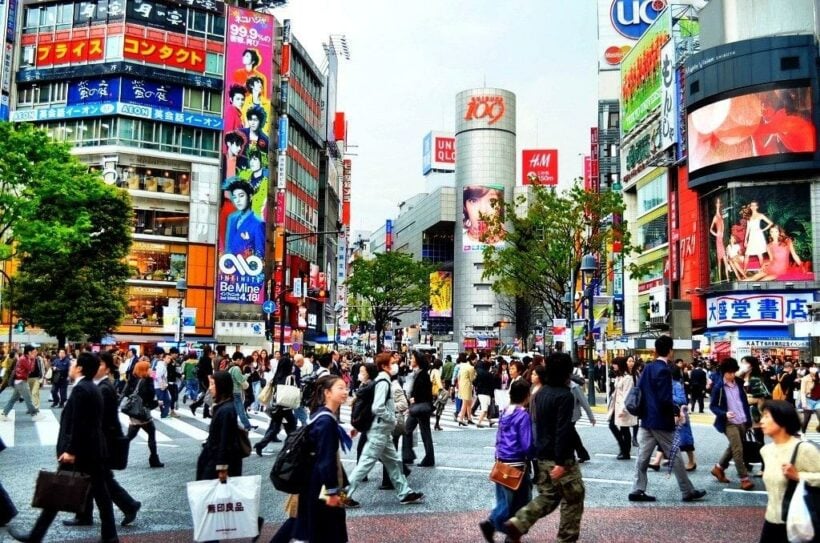 PHOTO: Travelience
"Japan is ranked the best country in Asia and fifth globally. Thailand ranks 27th globally"
DataLeads reports that a survey conducted in 80 countries shows that Japan and Australia are the only Asia-Pacific countries that features in the top 10 best countries of the world.
The ranking of countries is measured through factors like entrepreneurship, openness to business, adventure, citizenship and overall quality of life.
The survey evaluated 80 countries across 24 rankings drawn from a survey of more than 21,000 global citizens measuring 75 dimensions that have the potential to drive trade, travel and investment.
Japan is ranked the best country in Asia and fifth globally. Australia also features in the top ten list of best countries of the world. It is ranked seventh globally and second in Asia. It has scored well on indicators like entrepreneurship, being open for business and cultural influence.


Singapore, the bustling city-island, is ranked 16 globally and third in Asia. The country has high GDP along with a low unemployment rate. However the increasing population has given rise to concerns of income equality and rising cost of living.With world's second largest economy after the US, China is ranked 20 globally and is the fourth best country to live in Asia. Although the country has a booming economy there are concerns like the substantial level of rising pollution in the country that affects the quality of life.
South Korea is ranked 22 globally and is the fifth best country in Asia. The country has witnessed a steady growth and has reduced poverty significantly. It is the world's seventh-largest exporter and 11th-largest economy overall.India is ranked 25 globally and is the sixth best country in Asia.
It is followed by Thailand that is ranked 27 globally and seventh in Asia.Malaysia is ranked 34 globally and is eighth best country in Asia. The country has "gone a long way toward reducing poverty, moving the share of households living below the poverty line from more than 50 per cent in the 1960s to less than 1 percent in 2015".
Malaysia is followed by Indonesia (41), Vietnam (44) and Philippines (49).Sri Lanka is ranked 51 globally and is the 12th best country in the region. Health standards and literacy are high in the country although poverty remains a concern. It is followed by Myanmar (63) and Pakistan (74).
SOURCES: DataLEADS, Asia News Network