Two more Chinese airlines flying into Pattaya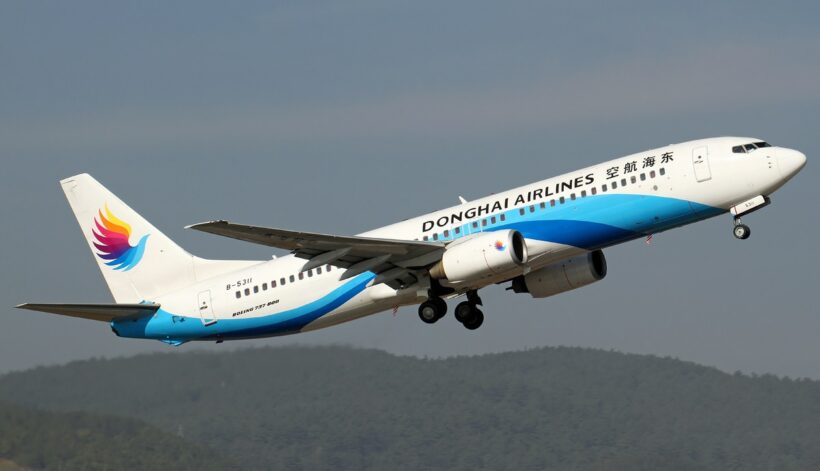 PHOTO: Planespotters.net
More Chinese airlines heading to Thailand. This time they're adding services to the eastern seaboard.
Two Chinese airlines are headed to U-tapao airport, 36 km south of Pattaya.
Donghai Airlines is flying from Wanzhou to U-tapao, while Kunming Airlines is launching a service from Kunming this July.
Donghai Airlines is already flying three times a week to U-tapao (Tuesday, Thursday and Saturday) using Boeing 737-800 series aircraft.
Wanzhou city is on the upper reaches of the Yangtze River in China with a population of a round 1,75 million residents. Wanchou district borders Sichuan to the northwest and Hubei to the southeast.
Owned by Sichuan Airlines, Donghai Airlines is also expanding with a flight to Darwin, Australia as well as U-tapao in Rayong, Thailand. The airline is aiming to expand its fleet to 120 aircraft by 2025, including Boeing 787 Dreamliners, additional Boeing 737-800s and Boeing 737 MAX aircraft.
Meanwhile, Kunming Airlines is adding its U-tapao service effective July 1, four times a week.
The flights are on Monday, Wednesday and Friday and geared to the holiday package market in Kunming, the capital of Yunnan province.
Partly owned by Shenzhen Airlines, Kunming Airlines already flies from Kunming to Hat Yai.
Yunnan  is the closest Chinese province to Thailand sharing a border with northwest Laos near the town of Luang Namtha. The Chinese province was a founding member of the Greater Mekong Sub-region Tourism Working Group along with five countries – Cambodia, Laos, Myanmar, Thailand and Vietnam.

- The Thaiger
Pattaya: 19th SingSiam war games in the Gulf of Thailand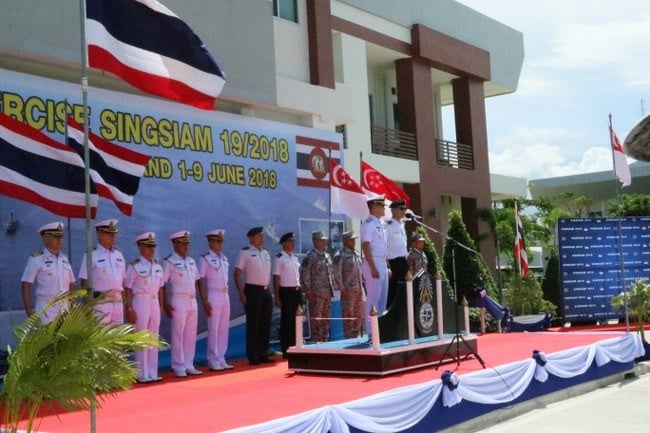 PHOTOS: trattoday.com
Military exercises are taking place in the northern Gulf of Thailand between Sattahip and Koh Samui.
Col. Anthony Lee, commander of Singapore's 188th Squadron, and Rear Adm. Thawatchai Muangkham, commander of the Thai Frigate Squadron, were on site for the 19th war games at the Sattahip Naval Base.
"The SingSiam games give Thai forces a chance to improve their strength and strategic training, including how to detect submarines, battle on the surface and defend air attacks. It also teaches the crews to cooperate with foreign allies," said Rear Adm. Thawatchai Muangkham.
Ships and aircraft used included the Super Lynx Helicopter, DoMier 228 aircraft, F-27 MK 200 striker aircraft and the RSS Vigour, RSS Sovereignty and more. This year's war games included aviation assault and support, defense at sea, target shooting, inspections, rescue missions at sea in the air, coordination, disaster prevention and more.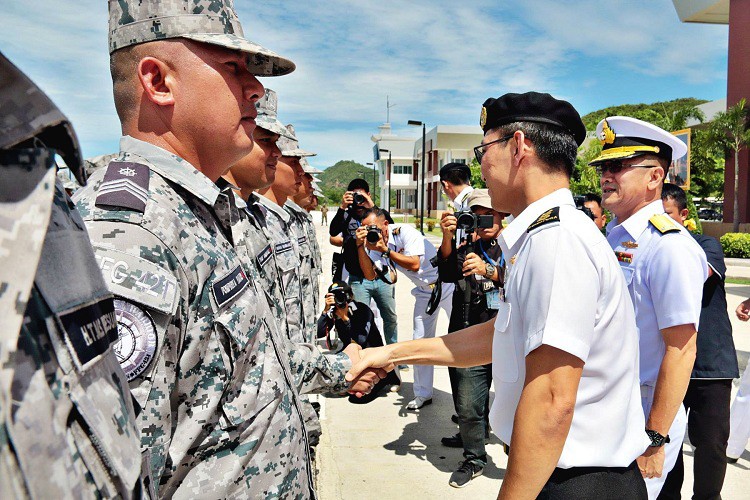 Four crew plucked out of the water after freight ship sinks in Gulf of Thailand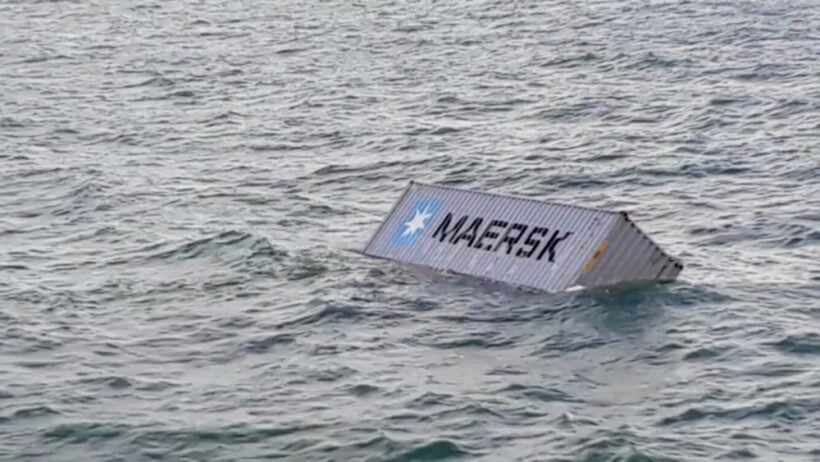 Four crew members of a freight ship that sank near Koh Si Chang in Chon Buri province late on Wednesday were rescued, officials said.
Phithak Watanapongpaisal, director of the marine traffic and safety of Laem Chabang deep sea port, said his centre was alerted at 11.40pm that the Phattara Marine 6 boat with 72 containers had sank near Koh Thai Ta Muen, which is located south of Koh Si Chang.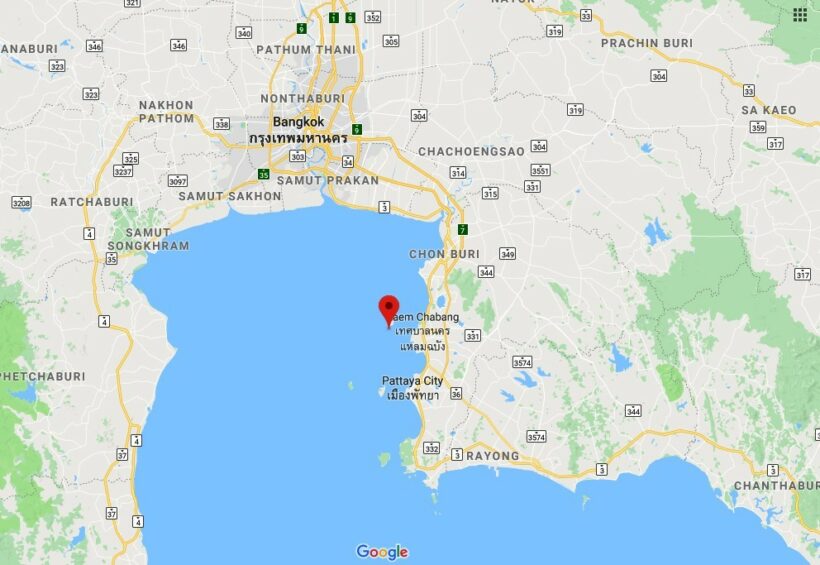 Phithak said the four crew members were plucked out of the waters shortly after the accident and rescuers managed to retrieve 20 out of 72 containers. He said it might take three days to retrieve all the containers.
Scuba divers have plugged the oil tank of the boat to prevent leakage, he added. The accident occurred after the ship had left Laem Chabang and was heading to Bangkok Port.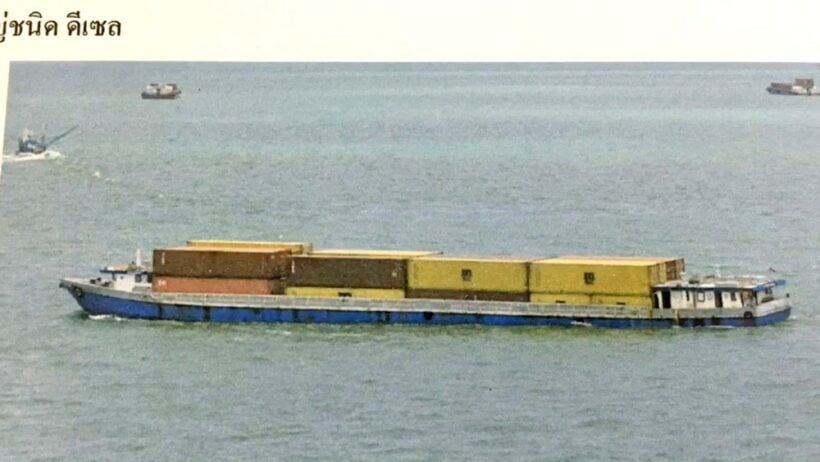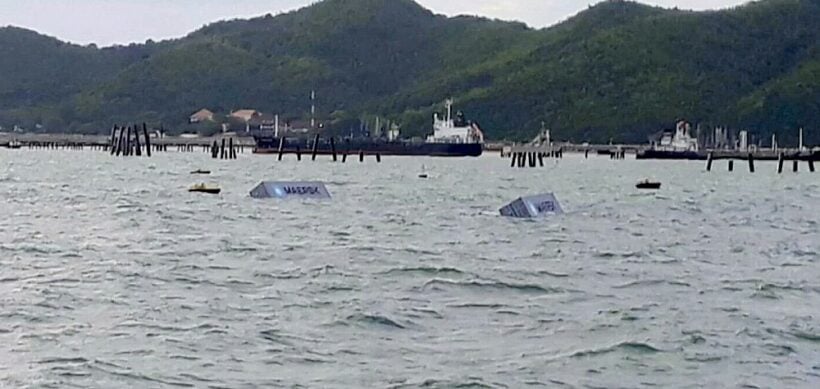 STORY: The Nation
French tourist reports sale of Nazi merchandise in Pattaya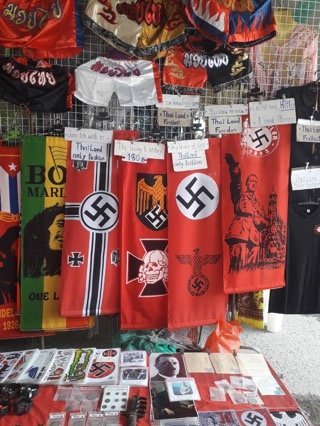 A French tourist has raised concerns about the sale of Nazi paraphernalia in Pattaya.
PattayaOne.news reports that 34 year old Alexandre Jandaeng spoke of his shock at seeing the goods, which included pictures of Adolf Hitler, swastika emblazoned scarves and coins, on sale at a market in the popular resort town. Mr Jandaeng reported the sale of the goods to Pattaya Tourist Police, telling them that if such things were on sale in his native France, the person selling them could face up to 10 years in jail.
A video posted by Manager showed Mr Jandaeng at the police station showing pictures of the goods to an officer. In the video, the Frenchman explained how he did not like to see such things and that Nazi related goods should not be allowed to be sold in Thailand or anywhere else.
"For me, it is very very important the police stop this", Mr Jandaeng said in the video.
"It is important to remember history", he said.
"Many people died for that and for me it is impossible to see this and is very shocking. I don't like," he added.
Mr Jandaeng praised the tourist police officer for listening to his complaint but admitted that he does not know if any action will be taken against the vendor who was selling the Nazi goods.
This isn't the first time Nazi imagery or so called "Hitler-chic" has been seen in Thailand. As well as being found on sale in some of Thailand's most popular night markets, Nazi imagery has even been featured some of the countries leading educational institutions and in government videos.
In 2011 a Catholic school in Thailand was forced to apologise after it made students wear Nazi uniform for a sports day parade. Some students also had swastikas painted on their faces.
Read the rest of the story HERE.