Two more Chinese airlines flying into Pattaya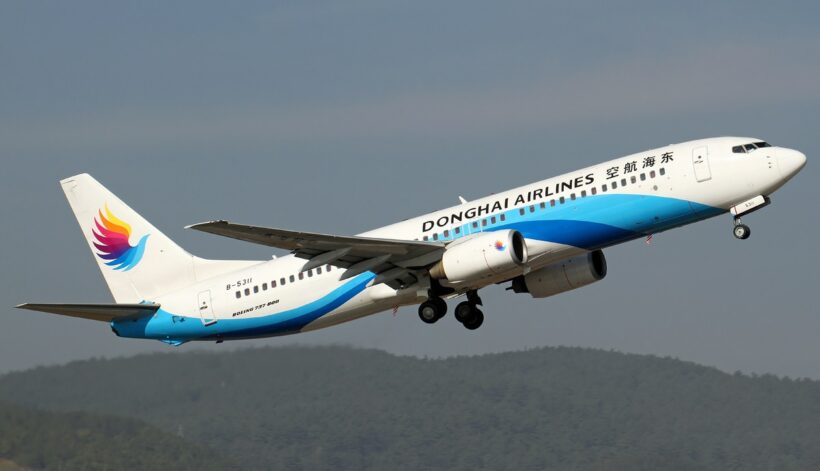 PHOTO: Planespotters.net
More Chinese airlines heading to Thailand. This time they're adding services to the eastern seaboard.
Two Chinese airlines are headed to U-tapao airport, 36 km south of Pattaya.
Donghai Airlines is flying from Wanzhou to U-tapao, while Kunming Airlines is launching a service from Kunming this July.
Donghai Airlines is already flying three times a week to U-tapao (Tuesday, Thursday and Saturday) using Boeing 737-800 series aircraft.
Wanzhou city is on the upper reaches of the Yangtze River in China with a population of a round 1,75 million residents. Wanchou district borders Sichuan to the northwest and Hubei to the southeast.
Owned by Sichuan Airlines, Donghai Airlines is also expanding with a flight to Darwin, Australia as well as U-tapao in Rayong, Thailand. The airline is aiming to expand its fleet to 120 aircraft by 2025, including Boeing 787 Dreamliners, additional Boeing 737-800s and Boeing 737 MAX aircraft.
Meanwhile, Kunming Airlines is adding its U-tapao service effective July 1, four times a week.
The flights are on Monday, Wednesday and Friday and geared to the holiday package market in Kunming, the capital of Yunnan province.
Partly owned by Shenzhen Airlines, Kunming Airlines already flies from Kunming to Hat Yai.
Yunnan  is the closest Chinese province to Thailand sharing a border with northwest Laos near the town of Luang Namtha. The Chinese province was a founding member of the Greater Mekong Sub-region Tourism Working Group along with five countries – Cambodia, Laos, Myanmar, Thailand and Vietnam.


Pattaya 'sex orgy' hotel named; party sponsored by Singha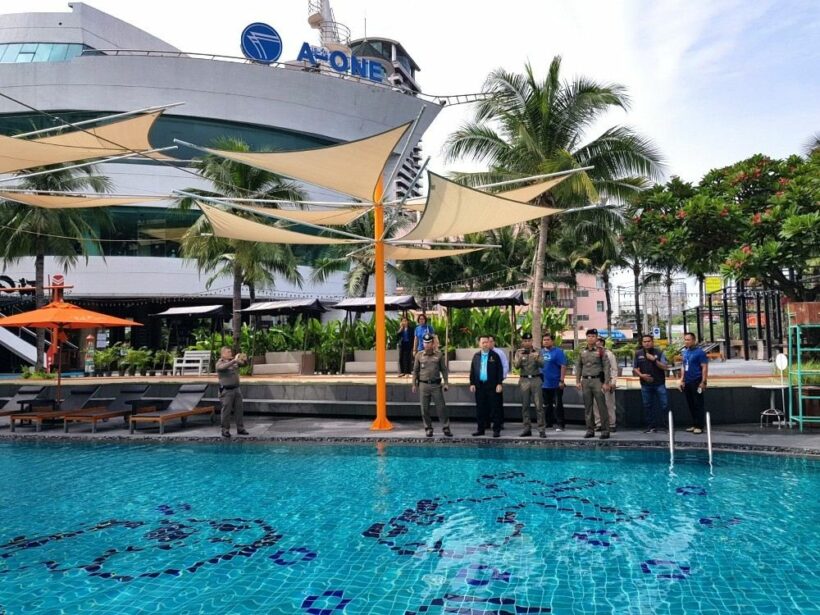 The hotel at the centre of claims it hosted a sex orgy has been named as the A-One The Royal Cruise in North Pattaya.
Earlier story from The Thaiger HERE.
On Monday morning, the resort's police chief and local authority supremo were met by hotel executive Somchai Ratana-ophat, who admitted that the party had taken place at the hotel on Saturday between 3pm and 11pm. It had been organised by foreigners, and 1,000 participants paid between 550 and 1,100 baht a head. Thai female models were hired by the organisers.
Naris Niramaiwong, the district chief, said that the hotel had a valid licence, and that the police would handle the other matters. Pol Colonel Apichai Krobpetch admitted that the participants had all been wearing swimsuits, but the party still constituted an affront to public morals and was obscene. He promised a full investigation and possible action against the organisers, models, tourists, photographers and those who posted a video of the event.
The "Kolour Beachside Party" was well advertised and was the second such event. The Thaiger notes that the poster advertising the event says 'Singha Presents' indicating the the Singha Corporation were one of the main sponsors. The Thaiger has a contact number for Singha Corporation when District Chief Naris needs to question the huge Thai food and beverage corporation.

The We Love Pattaya news site on Facebook said the party had utilised state-of-the-art sound and light systems, had experienced deejays in attendance and featured a special stage in the centre of a pool.
Two beachfront pools were used for the party. A video of nearly one-minute duration was still being widely viewed and shared online, said We Love Pattaya. Naris warned people not to hold sex or drug parties in Pattaya.
Thai Visa notes that chief Naris is the man who walked in on an old British tourist in a short-time sex room on Valentine's Day last year.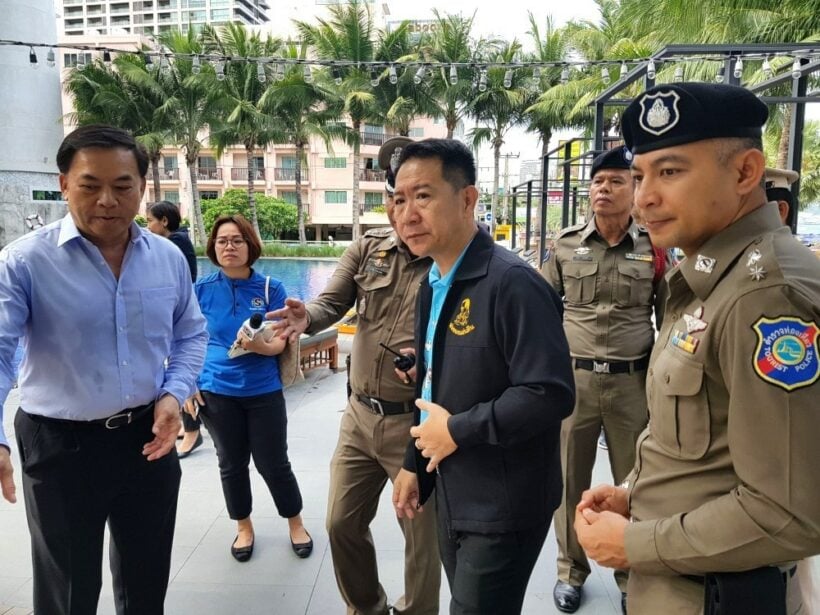 A video published on YouTube exposes the full horrors of people at a pool party drinking, playing music and, even worse, enjoying themselves.
Two kilometres away is the family-themed Walking Street where young women wear skimpy outfits to lure men into consuming large quantities of alcohol and providing them with other wholesome family-related services.
SOURCE: The Nation
Dirt-dishing Belarusian model pleads not guilty in Pattaya court hearing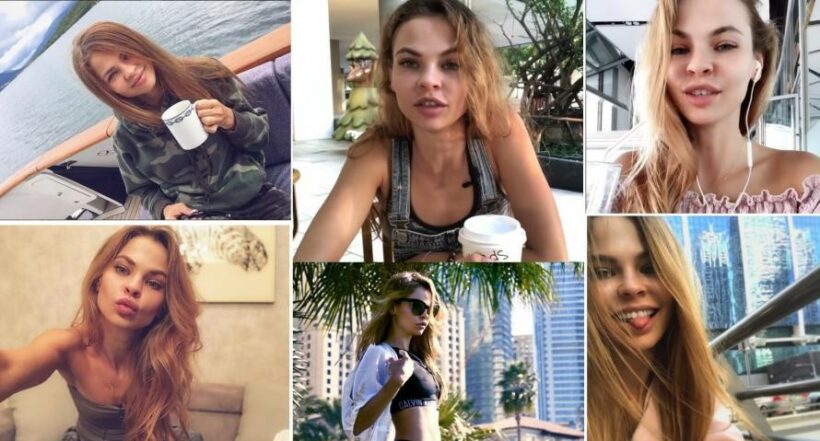 Anastasia Vashukevich, aka Nastya Rybka, is back in the news after appearing in court today and entering a not guilty plea. She was pleading in relation to the illegal 'sex training' classes she and others ran in Pattaya, the world class family resort town.
The Belarusian model sparked global intrigue after claiming she had dirt on several Russian politicians who she alleged were involved in efforts to help Donald Trump win the US Presidency.
She's been detained since February, along with seven others, when police raided a 'seminar' in Pattaya. Vashukevich had fled to Thailand after becoming embroiled in a juicy political scandal involving Russian aluminium tycoon Oleg Deripaska, a one-time business associate of Trump's former campaign director Paul Manafort (who is currently on trial awaiting a verdict).
When originally arrested Anastasia threatened to dish dirt on her Russian contacts and politicians, promising to release an Instagram video that would reveal background on how the Kremlin aided Trump's election in 2016. Nothing came to light.
Critics accused her of a publicity stunt and said it was just a bargaining tool to secure release from custody.
The Nation reports that Vashukevich and her seven co-defendants arrived at the Pattaya court this morning for a pre-trial hearing on the charges that include unlawful assembly and conspiracy. Police initially charged the group with work permit violations but later alleged the seminar, led by self-styled Russian seduction guru Alex Kirillov and a course 'training participants to be better lovers', was actually no more than a paid sex orgy.
Kirillov acted as a spokesperson in today's hearing because he speaks English. He told the court that all eight defendants were pleading not guilty, according to AFP.
"We did not commit any crimes. What we do is train how to seduce men and women. We do not make any sexual activity."
The next hearing has been set for August 27. Pattaya has a large Russian expat community.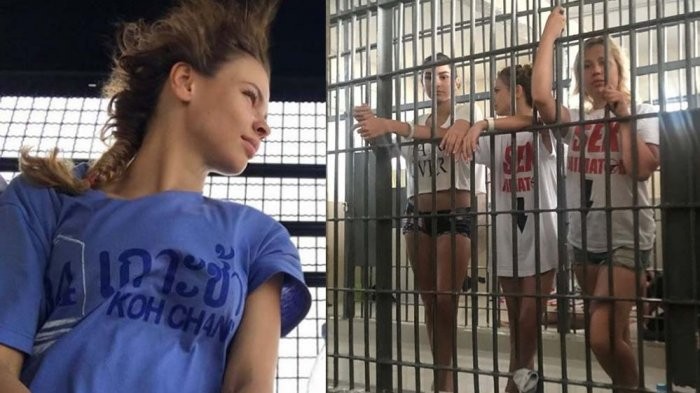 Read the original report HERE.
Police on the hunt for participants in a hotel "pool sex orgy" in Pattaya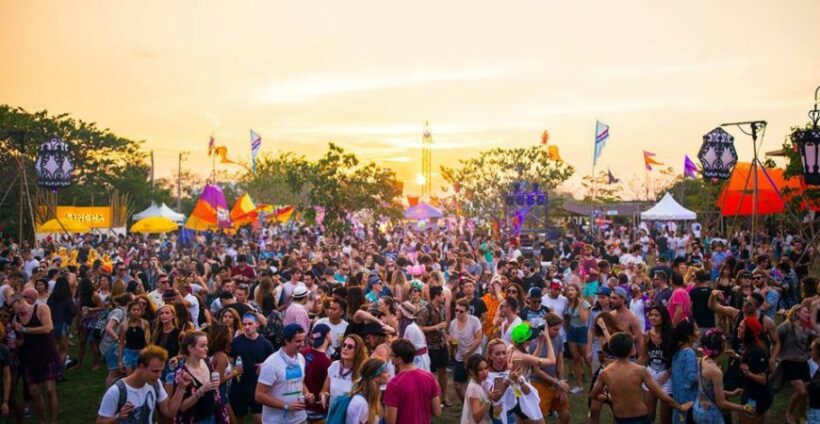 PHOTO: Promotional photo for the Kolour Beachside Party – Love Pattaya
Tourists and Thai women have been having a pool party in Pattaya, allegedly 'petting and engaging in acts of a sexual nature' according to Pattaya police.
(I know, we're shocked too.)
Sanook is reporting that the head of Pattaya's police says he's determined to capture and prosecute the group of foreign men and Thai women having the 'orgy' in a Pattaya hotel pool.
"This kind of behavior is inappropriate and gives Pattaya a bad name", said station chief Pol Col Apichai Krobpetch.
Sanook reports that a 53 second clip of the orgy found its way onto a popular site called "Khothao V4". It's alleged that the party took place at the Kolour Beachside Party at A-One Hotel.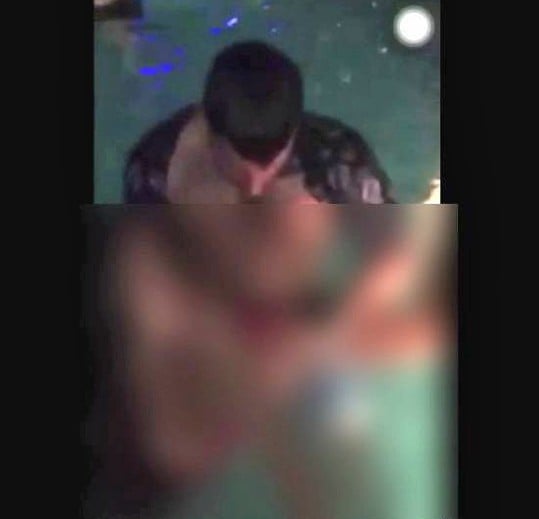 Asked by reporters if he was aware of the online furor Pol Col Apichai said that he "certainly was". He has instructed a team to find out which hotel it was and see if they were responsible for organising the party.
Pol Col Apichai is promising prosecutions all round for what he saw as inappropriate behavior that would result in the good name of Pattaya suffering causing the world to look down on the resort.
Comb through over an hour of noise and see if you can find the alleged 'petting and lewd acts'…
SOURCE: Sanook