Property
Property Watch: Leasehold vs freehold – revisited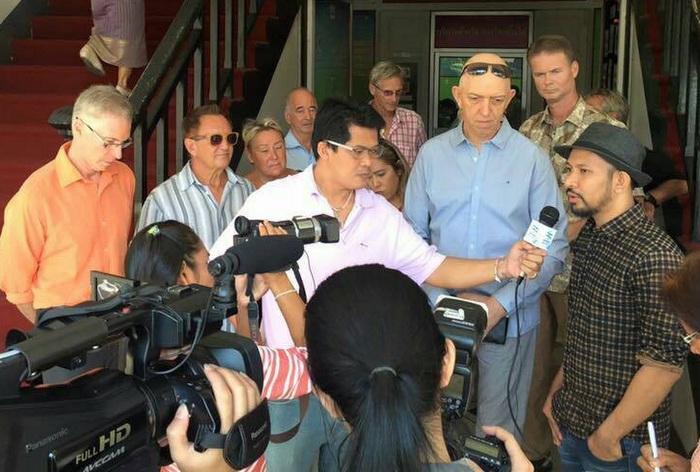 PHUKET: Leasehold versus freehold has been a livewire in Phuket and continues to be so.
Over 14 years ago when I arrived in Phuket, I saw my first lease offered by a developer to a 'buyer' written in English and was shocked. I had been practicing as a commercial property lawyer in London for two years, looking at long leases of prime CBD offices and sometimes Europe-wide real estate linked to institutionally backed and leveraged real estate. I was used to documents that were acceptable to banks. The environment I entered here was completely different and not even close to what was institutionally acceptable.
The first lease I saw contained a right for the lessor to terminate the lease for 'any breach' on failure to remedy a breach within 30 days of receiving a notice. I was amazed because the lessee was described by the sales agent as a 'buyer' and was paying around, at that time, 20 million baht for this 'lease'. I commented strongly at the time that this didn't sound safe for the lessee and was unfair. I clearly remember that I was attacked verbally and in writing by the developer's legal counsel and by the sales agent.
"This is how things work in Phuket," I was told.
I simply refused to accept this, and the buyers didn't accept it either and negotiated a better, although not perfect, lease. There is no 'Phuket law' for property, only national law, rules and regulations for local officials on matters such as building restrictions and so on.
To this day, the saga continues. Many lessees in Phuket are being, or have been, treated unfairly in different projects, sometimes under the same umbrella of legal advisers who in the past may have persuaded them to buy leases and even advised them of the contents of the leases. Hypocrisy runs rife in the world and isn't absent from property investment on our beautiful island.
Buying 'freehold' land in Thailand as a foreigner is illegal unless some rare exceptions apply. Simply setting up a Thai company used to be a common 'solution' offered by advisers and it became apparent over many years that the authorities disapproved of this practice to the point that headlines contained stark warnings of investigations and penalties for shareholders, directors, accountants and lawyers involved in any such practice. But then the investigations went 'quiet' and the practice continued.
There is a grey area in many investors' minds when it comes to the 'purpose' of a Thai company. In theory, if a company is not set up solely to own land, but operates a business and then coincidentally owns land, then this may or may not be a contravention of the Land Code. This theory has yet to be properly tested in the correct circumstances and anyone relying upon it must accept quite a few inherent risks.
Further, the authorities have made it clear they are looking to close loopholes and to ensure that past practices of circumventing and breaking laws will be handled. Land offices and the Department of Business Development are under instruction to look into Thai companies and land ownership.
However, if the same company has nominee shareholders, no proper documentation, no money trail for capitalization of shares, and no sign of any bona fide business relationship between shareholders, the chances of ever defending such a structure are slim. This means the prospect of owning an interest, below 50 per cent of the shares, in a Thai company that also owns land is extremely limited to most potential investors.
Leasehold only works for long-term investments if protections are in place. I have seen all sorts of weird, dreamed-up schemes, including making lessees 'lenders' and registering mortgages on titles, which only have to be removed when a buyer wishes to buy in the future. Experiments conducted without proper trials rarely work.
Leasehold investments for property require a lot of preparation to ensure that there is a balance between who the landlord is, what rights that landlord has, whether he/she will exercise those rights, what institutional obligations they have and whether the owners have any degree of control or input into assignment of their properties to buyers, or in the future, a renewal of the lease. When such a structure is created poorly, matters can go horribly wrong. However, it isn't just the documents that can make things go wrong; it can be the companies and individuals involved – and sometimes their advisers too.
Public companies that retain strong rights as a lessor are under a strong obligation not to run riot and start terminating the leases of their clients. Not only do they rely upon repeat buyers, they have a long-term reputation and a share price to worry about. Thai public companies are heavily regulated, and therefore when you buy from such companies, you will have a degree of comfort and accountability available to you.
However, when you buy from private developers, more care and investigation should be exercised. Importantly, don't accept the word of any foreigner, and that includes me, as a final say on what happens in the courts in Thailand when things go wrong. Thai lawyers know how their court system works; they have experience in judgments at Court of First Instance, appeals and enforcement. A good Thai lawyer experienced in litigation can tell you if your lease can be terminated or not, very quickly, if you ask.
Desmond Hughes has been an owner and operator of his law firm in Thailand for 14 years, and is a senior partner at the Hughes Krupica law firm. See hugheskrupica.com
— Desmond Hughes