Phuket Property: Green living condo town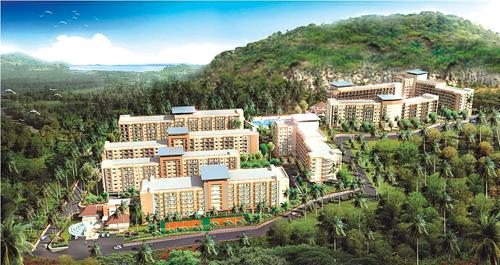 PHUKET: Rising demand for residential properties in Phuket is being driven by both locals and tourists, evidenced in the rapid growth in both Phuket Town and beach-side areas.

Sam Kong is a popular residential neighborhood where there are a number of property projects under construction, including both houses and condominiums.

One such project, the Green Place Condominium by local developer Phanason, is a prime example of this trend.

Located on Eakwanit-Sam Kong Road, the development is strategically located in what is rapidly becoming the residential center of Phuket Town, situated only five minutes from Surakul Stadium (click here for map) and a similar distance from the Sam Kong community.

This multiple-building condo project is valued at about 2 billion baht and will cover an area of more than 28 rai. Units in the second phase are now available for sale, with prices starting at 1.4 million baht. Financing is available and with a 10,000 baht down-deposit, the rooms come fully-furnished.

Phanason Marketing Manager Ms Cheurchan Panvikarn told the Phuket Gazette:

"With the success of 17 previous house and condominium projects in Phuket, the company has decided to develop The Green Place Condominium to meet the demand for town living.

"This project is located in Sam Kong which is surrounded by many important destinations for convenient shopping and entertainment options. The company is focusing mostly on Thai customers, with about 70% of current tenants being Thais.

"We also offer rental management with [an annual] return on investment for the customer projected at of 6% for an initial three year period," she added.

The Green Place Condominium consists of eight phases, each building comprising eight floors, with 1,407 units in total.

Unit sizes range from 36 to 160sqm with prices starting from 1.4 million baht. The modern luxury rooms come in four styles, including a studio (36sqm), a superior (starting from 55 sqm),1-bedroom with balcony (starting from 70 sqm), two-bedroom units with balcony – sized from 95sqm – and suites with three bedrooms starting from 165 sqm.

Construction of the third building is currently underway and the second phase is completely finished, with units now available for sale and occupancy.

The project has a full range of amenities including a lobby, a club house, pool and relaxation area, fitness facilities including tennis courts, playground and a health park. The project also has 24-hour CCTV and a safety key card for secure access.

For more information, contact Phanason the Green Place Condominium on Eakwanit Sam Kong Road; available 9am-6pm every day. Tel 076-217 849 or visit phanason.com.

Keep checking our online Phuket Property pages, join our Facebook fan page or follow us on Twitter @PhuketGazette for the latest local and national property updates.


Keep in contact with The Thaiger by following our
Facebook page
.


Interested in more property news or buying property in Thailand - check out FazWaz today!

Thai teenager dreams of being an architect, sells his artwork to earn tuition fees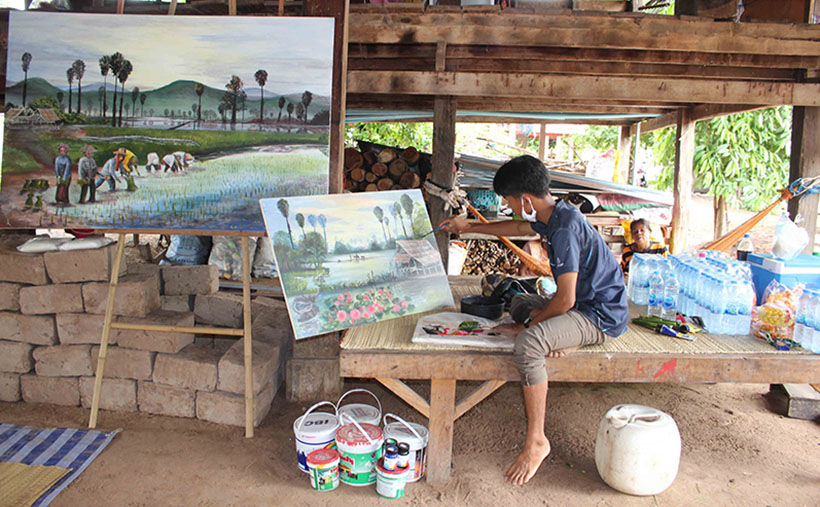 A talented teenager in the north-eastern province of Kalasin has taken to painting landscapes of his local area and selling them to earn his university fees. 18 year old Krittamet Saisaen, known as "Earth", dreams of being an architect, but the prohibitively expensive fees put that beyond his reach. Earth's mother died 2 years ago, at which point his father abandoned him and his brother to the care of their farmer grandparents.
While their mother was ill in hospital, Earth and his brother would alternate time in school with time spent looking after her. It was at this point that the young boy returned to his childhood passion of drawing in order to make some money. He started out by selling his work to neighbours for as little as 20 or 50 baht, all the time improving his skills with the help of You Tube videos and an art teacher at school.
The arrival of the Covid-19 lock-down provided him with extra time to focus on his art, reproducing more of his hometown's rural landscapes. A report in Khaosod English says Earth's long-term goal is to be an architect, but he found the Arsom Silp Institute of The Arts in Bangkok would cost 60,000 baht for his first term. In order to get a degree, he would be required to complete 10 terms, something his farmer grandparents could never afford.
"I would not have had money to go to school, unless my grandparents sold off their farmland, our family's last asset. I won't let them sell it because I love nature and I love the land. Although I have my dreams, if I can't go to school then I can let it go."
The teenager says a student loan is also out of the question as he couldn't afford the repayments. Instead, he is relying on his talent with a paintbrush, saying that in addition to landscapes, he can produce still-life work such as flowers and other objects, although he draws the line at doing portraits.
After his story was highlighted in various media outlets, orders have started to flood in for his work, with each piece priced between 1,000 – 2,000 baht. Earth is also hoping to use his newfound success to shine a light on the environmental challenges faced by Kalasin, and hopes to build an environmentally-friendly hut in which to teach others how to paint while caring for the environment.
"Maybe people pity me, because they heard about my story. But I want to raise the issue of the environment too, to put the focus on that. There are so many issues in this area, deforestation, trash pollution, burning trash, chemical fertilisers. The issue is about both the environment and art. I want children to care for nature and the environment."
Anyone interested in purchasing Earth's work can contact him through his Facebook page.
SOURCE: Khaosod English
Keep in contact with The Thaiger by following our
Facebook page
.
Property investors offered access to Thai developer discounts – Thaiger Flash Sale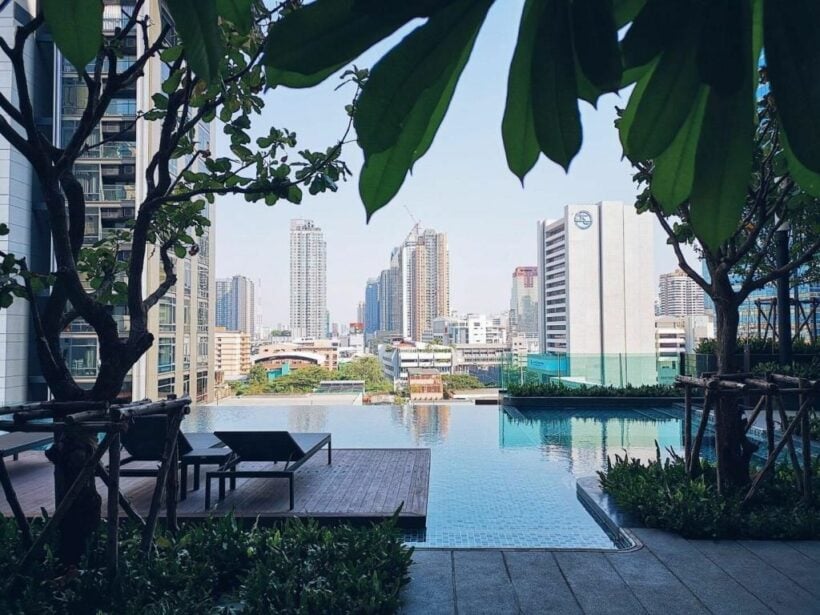 PROPERTY EVENT
Today is the start of The Thaiger Property Flash Sale. It's only for 24 hours (starting at midday today). The Thaiger has teamed up with fazwaz.com for this first-of-a-kind event.
When in a buyer's market, that demand should be catered for, with discount offerings a key driver of success. The level of discount will depend on the developers' willingness to accept lower profit margins, along with the supply available in the market. Bangkok, for example, has a large volume of property units available with many high-density development projects. In light of this market reality, a good ballpark figure to start discounting at is 15%-20%.
Since the beginning of April 2020, developers have begun launching their own e-commerce stores with incentive schemes to draw in clients. Although a good initiative in response to the current situation, around 90% of such offerings are only available in Thai, missing the opportunity to engage with international buyers.
Brennan Campbell, CEO at FazWaz, says that over the past 2 months, traffic to their property portal has increased exponentially.
"A huge proportion of our inquiries are explicitly looking to secure a deal."
What is the potential for discount rates? Generally, discounts are uniform over an entire project and dependent on the saleable area, which can vary slightly. A recent survey of property developers, undertaken by FazWaz, showed that 31% of those questioned are willing to offer discounts of more than 10%.
Demand in the market is down and market sentiment is depressed; a clear indicator that developers need to be offering higher levels of discount to maintain a reasonable transaction volume. 69% of the developers surveyed haven't implemented additional discounts during the current crisis – other than those that were already in place. The prediction is that this sentiment will change over time.
Flash Thursday will directly link potential property buyers with developers and sellers in one of Thailand's largest online sales events. Developers from all regions and sectors in Thailand will be represented to bring enticing discounts to real estate investors.
Register now, it's free. Runs from midday today (Thursday) to midday Friday.
Keep in contact with The Thaiger by following our
Facebook page
.
4 reasons why you should register for this Thursday's Thaiger Flash Sale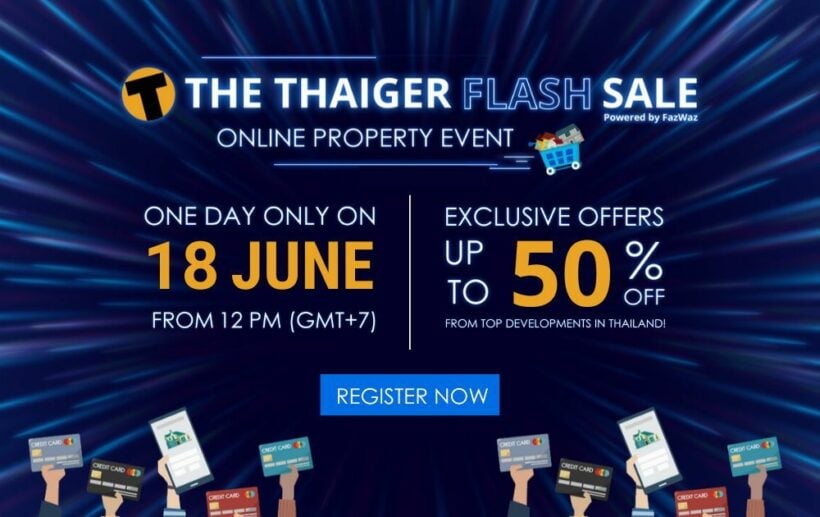 THAI PROPERTY EVENT THIS THURSDAY
Real estate experts are sounding the alarm… property prices are starting to drop! And The Thaiger Flash Sale, in conjunction with fazwaz.com is giving you the chance to own your dream home with the biggest discounts ever seen, all in one place for just 24 hours.
The Thaiger Flash Sale, happening this Thursday, June 18, 2020, starts at midday for just 24 hours. It's the first online property sale where buyers can take advantage of great deals from Thailand's best developers. If you're not yet convinced, here's a summary of the biggest benefits by joining this limited time property sale:
Big discounts
Big discounts and exclusive selections go hand-in-hand in any Flash sale. Fazwaz.com is delivering the same value to homebuyers and investors in Thailand real estate, as it puts all the best properties and marking them with the biggest discounts – all in one place!
Once-in-a-decade opportunity
It's no stretch of the imagination that these discounts are part of a real estate market cycle that only happens once a decade. It's a time where the savviest investors buy the best properties at the lowest price possible, making their value margins better than any other time of the decade. This goes to show that the best way to profit of your property investment is not by selling high, but by buying low.
Top-tier developments
Just because these are the biggest discounts ever seen, doesn't mean they're your mediocre selections! Fazwaz.com has built a strong relationship with Thailand's top developers and has partnered with a number of them to deliver their best developments at the best prices exclusively for the duration of the Thaiger Flash Sale.
Refundable reservation fee
Buyers can reserve a property that they like with a refundable reservation fee within 14 days. Fazwaz.com understands that property investments are big commitments, especially in these uncertain times. That's why buyers, who do not pursue the properties they reserved, can receive a full refund.
Are you ready for the biggest online property sales event in Thailand real estate? Register now at our expo.fazwaz.com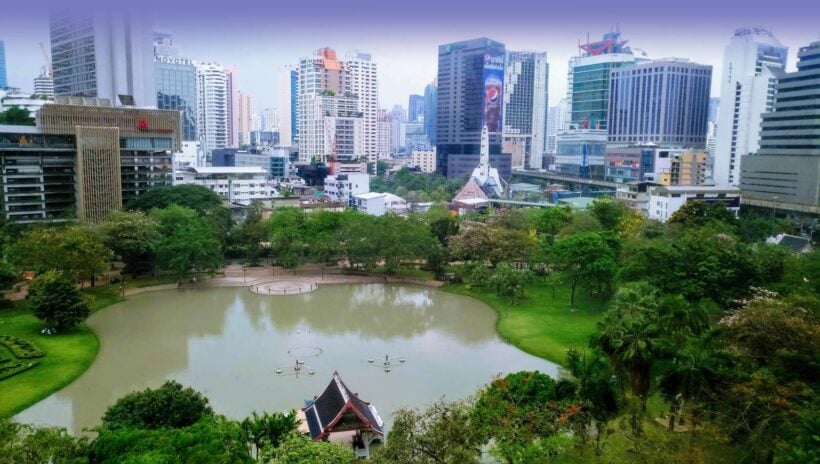 Keep in contact with The Thaiger by following our
Facebook page
.