Perspective: West coast hoteliers give some insight into low season hotel traffic – Phuket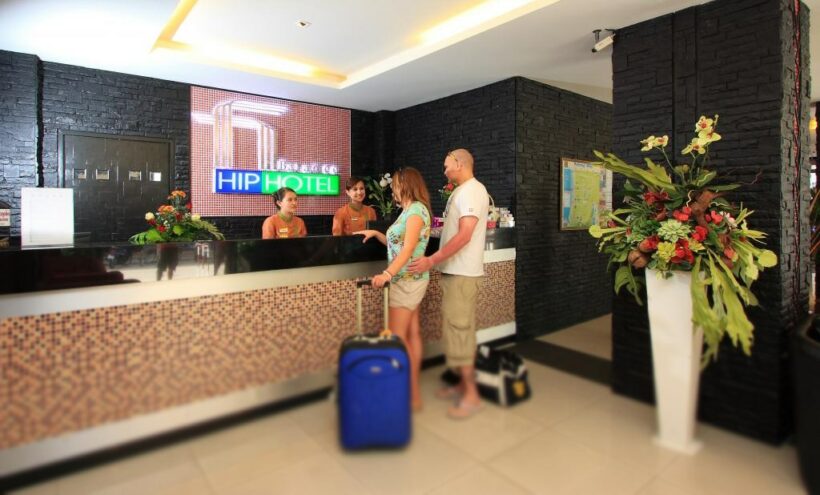 Speaking to a number of west-coast hoteliers on the island The Thaiger heard a few 'truths' about Phuket's surging tourism industry, from the front line and not from the Associations which are forever pitching extravagant occupancy rates, spinning the numbers.
The TAT (Tourism Authority of Thailand) can sometimes be accused of painting a 'too rosy' picture of what's happening in the tourism industry as well. Then again, that's their job, to attract more tourists to the Kingdom. On a straight numbers basis, the TAT have been doing a great job.
But behind the wai from reception staff and the overly-sweet 'arrival drink', there are a few facts that have emerged over the past few months – mostly pertaining to Phuket's west coast.
For decades there was a distinct high and low season pattern with (you won't be surprised) the high season being very busy and low season deathly quiet. That's changed radically in the past ten years but a new truism has emerged – based on anecdotal evidence but now backed up now with statistics – May is the worst month of the year for the hospitality industry in Phuket.

We asked some of the island's leading hoteliers, none of which wanted to be identified, to comment about why May has emerged as the quieter month of the year.
"This year's May was down, as usual, but not as bad as we had predicted for 2018. The high season lasted a bit longer this year than last. Whilst the Russians are back in high numbers, perhaps not as high as we'd projected. The Chinese market is always reliably busy just about all months of the year."
Another noted that the May drop is becoming an important time for hotels to squeeze in some maintenance.
"As much of the year sees generally high occupancy now, we're grateful for a quiet month to program some maintenance. The three new years are over (January 1, Chinese New Year and Thai New Year), the Songkran crowds have dispersed and the monsoon kicks in. It's a perfect time for some repainting and redecorating."
Most of the hoteliers we spoke to said that June and July forward-bookings are currently below their predictions but August was already starting to fill up. What's going on?
"It's the World Cup. The Russians aren't coming this June and July and plenty of others are either going to Russia or have decided to program a break watching the soccer instead of coming to Phuket."
The middle of the year was always strong for the Australian market visiting Phuket, and has been for a number of decades.
"It's winter in the southern Australian states and we usually get lots of Aussie booking during this time. But the baht is very high against the Australian dollar at the moment so Australians seem to be looking for better value, at least this year."
Another spoke about the maturing of the Chinese market saying they're seeing a different mix of Chinese tourists now.
"There's no doubt we're still getting plenty of the tour bus and zero-dollar crowds but there's also a real rise in the FITs (Free Independent Travelers) coming now. They're making their own bookings online, renting motorbikes, leaving the hotel for meals and booking their own tours. This is a positive sign for this second generation of Chinese tourist coming to the island."
When I pushed them to comment on the numbers sprouted by the TAT they all confirmed that the numbers are true – it just gets busier every year and most of the better hotels are reporting high occupancy most of the year.
"But there's been a lot of new hotels opening up as well and there's more coming. So we're all having to work smarter to get our slice of the tourist mix. And the mix keeps changing. So if you're not reviewing your marketing strategies every month you're not in the game."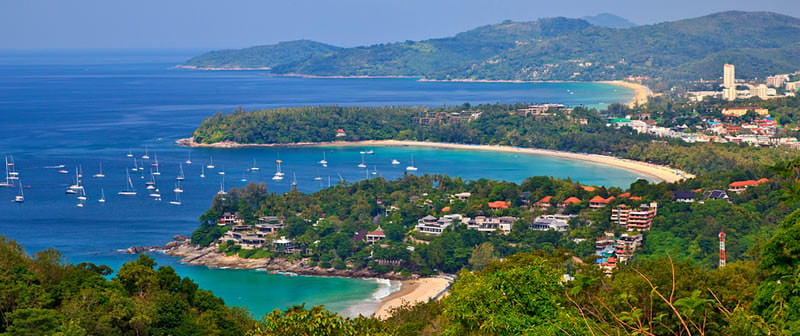 Looking to list a property or buy your slice of paradise? Go to property.thethaiger.com
Keep in contact with The Thaiger by following our
Facebook page
.


Find more property for sale and rent across Thailand at Thaiger Property, powered by FazWaz. You can even list your property for free.

Read more headlines, reports & breaking news in Phuket. Or catch up on your Thailand news.

The stakes are high, the deliberations continue – Parliamentary Brexit vote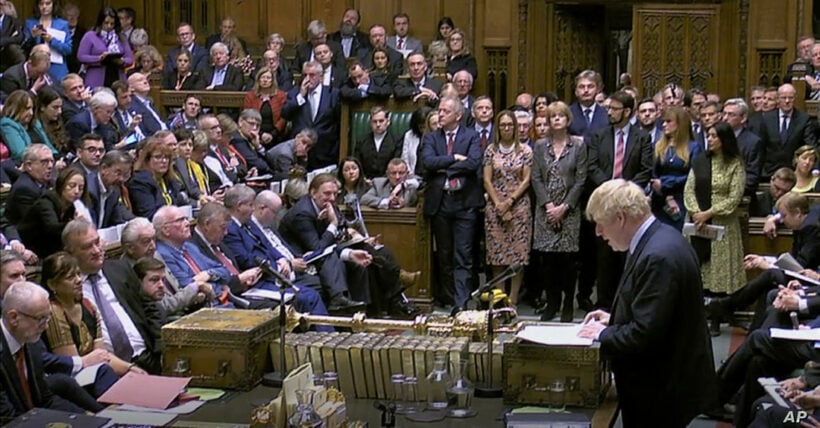 Call it Super Saturday, call it Deal or No Deal, call it the most important day in recent UK history. Today (Saturday) the UK House of Commons will gather on a Saturday, the first time for decades. Golf games have been postponed, polo sticks will have to gather dust and the cleaner's been told to come back on Sunday.
Earlier this week, British PM Boris Johnson did the near impossible and secured a new Brexit deal from the EU. The EU shocked everyone by throwing out the controversial Irish border backstop and replacing it with an alternative plan, after months of saying that Theresa May's deal could not be changed. Moreover, the EU leaders seem happy with the deal and have been waxing lyrical about the scruffy British PM they all dreaded negotiating with.
But it's not going to be easy. Some PMs have already tabled amendments that could make Johnson's run of success fall short of a finish line. Opposition MPs will put forward proposals to scrap Brexit or schedule a second referendum.
So how is the crucial, and historic vote, going to roll?
It's far too close to call. PM Johnson doesn't have a majority in Parliament and his Northern Irish allies, the DUP, who he needed to pass legislation, have already said that they won't back the new plan. Meanwhile, his opposition MPs are lining up to criticise the deal. And there's serious concern that the arch-Brexiteers in his own Conservative party will vote against the deal too.
Bottomline, if MPs don't vote for this deal then they can't be certain that Brexit will be delayed, despite the fact that Johnson is legally obliged to request a Brexit extension if no deal has been agreed by 11 pm on Saturday night. Last month, opposition MPs passed legislation that binds the British to this commitment. Mr. Johnson says he will comply with the law but reminds his opponents that this decision relies on the EU still having to unanimously agree to it.
But, if the deal passes, the UK finally leaves the EU. Johnson would probably hope to capitalise on his success and call for a general election soon after. His poll ratings are good at the moment, and you'd think they would improve after delivering Brexit.
If the deal goes down, Johnson requests the extension and it's approved, then we get into the nasty election where both sides will tear each other apart, adding more to a polarised community that may take decades to recover from this folly.
And if the EU refuses an extension, then all hell breaks loose.
Has it all been worth it?
Anyway, bring on Super Saturday as the deliberations continue.
Keep in contact with The Thaiger by following our
Facebook page
.
Points deduction system for drivers to be introduced mid-December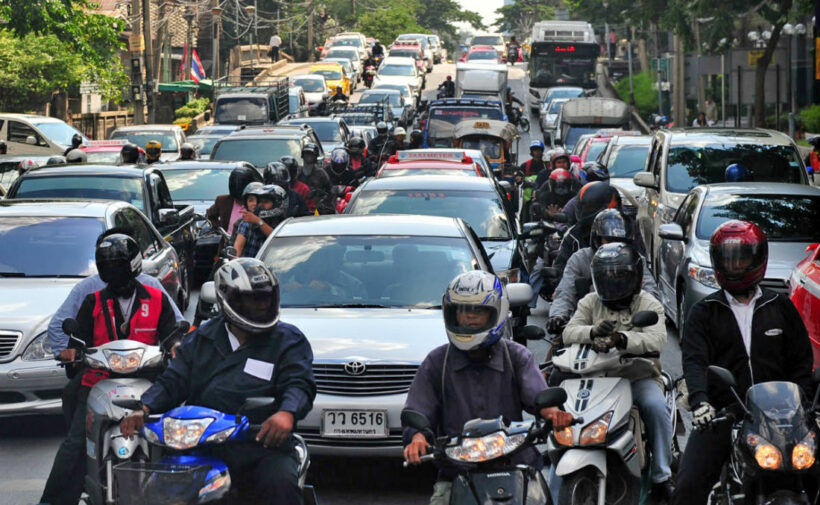 The point deduction system, for traffic and road infringements, is tentatively scheduled for activation for motorists and motorcyclists in mid-December. It is hoped that the system will help reduce road fatalities and injuries on Thai roads.
The deputy commander of Highways Police Command says that every licensed driver will be given an allocation of 12 points. Each time the driver commits a traffic law violation, points will be deducted. When there are no points left, the driver's license will be suspended for 90 days, after which the driver or motorcyclist will have to undergo training administered by the Land Transport Department to get their licence back, and another 12 points.
Those who don't attend the training, however, will have their licence returned after 90 days, but with only 8 points.
Points to be deducted differ, depending on the offence. Offences are divided into four categories:
• One point deduction
Using a cell-phone while driving; exceeding the speed limit; not wearing crash helmets for motorcyclists; not wearing seat belts; not giving way to emergency vehicles, riding on the sidewalk and not stopping for pedestrians on zebra crossings.
• Two points deduction
Running a red light; driving on the wrong side of the road; reckless driving; driving while his/her license is suspended and drunk driving.
• Three points deduction
Organising or promoting street racing without permission; hit-and run; driving while under the influence of narcotics; driving while under the influence of alcohol exceeding 150mg per ml.
• Four points deduction
Driving under the influence of alcohol exceeding 200mg per ml, drunk driving in a way which may cause serious injuries or death to the other people; driving in a manner disregarding the safety of the other people or causing trouble to other people.
SOURCE: Thai PBS World
Keep in contact with The Thaiger by following our
Facebook page
.
The body of an unidentified foreigner found floating south of Pattaya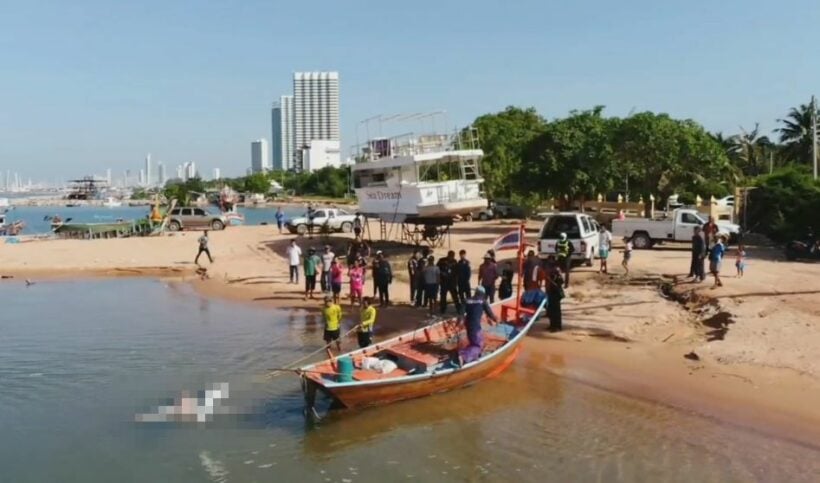 A fisherman has recovered a body, thought to be a foreigner, from the Gulf of Thailand off Sattahip.
Na Jomtien Police were notified of the body by 24 year old Teerapong Boonwat, a fishing boat captain plying the waters around Sattahip, south of Pattaya.
Mr. Boonwat had recovered the body found floating near Koh Ped (Duck Island), about three nautical miles from the Sattahip shore. Police and emergency responders rushed to the scene near Amparam Temple.
Police report that the male body appears to be a foreigner aged around 40 years old with a beard and little head hair. He was wearing a white T-shirt, long jeans and black sneakers.
No identification was found on the man. It is believed that he had died at least 7 days before his body was found floating in the water. The police didn't state if there was any signs of foul play or the condition of the body.
Police are investigating the incident and reviewing missing person reports to establish identification.
SOURCE: The Pattaya News
Keep in contact with The Thaiger by following our
Facebook page
.