Two race finale wraps up successful 2018 Samui Regatta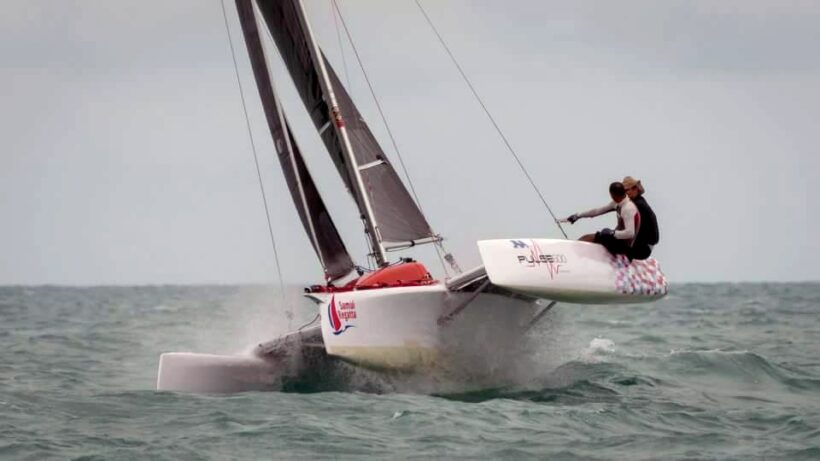 PHOTO: Java Yachting
The sun teased and the wind held steady on the final day of the 2018 Samui Regatta. Race Officer Ross Chisholm set two windward/ leewards for the keelboat and multihulls classes while it was a three-race showdown for the Hydrofoil Kites off Mae Nam Beach.
It's been a week of dominance by Kevin and Tom Whitcraft and their crew on the TP52 THA72. Other than a fourth place on Day 3, they haven't put a foot wrong across a wide range of conditions and have won eight from nine races, defending their IRC Zero title with a 17 point winning margin.
When you delve into the results deeper, however, the racing has been much closer than it at first appears with winning margins of eight seconds in Race 1 and only four seconds in Race 3, a trend that can be seen across the seven-strong class.
Today the battle was more about second and third places. Tensions were high with individual recalls for Ark 323 and Freefire in the first race and a general recall in the second. A second in Race 8 by the much improved Chinese team on Ark 323 (less than 60 seconds behind THA72 on corrected time) helped put some breathing space between them and Freefire (HKG) in the overall standings while a third for Zannekin (HKG) saw them leapfrog Alive.

Heading into the final race, Sarab Singh's team on WindSikher were sitting second overall with a five point lead over Zannekin and bearing any major mishap, had their place secured. A fifth in the final race for WindSikher was enough for them to finish second overall while a third for Alive saw them claim third place, two points ahead of Zannekin.
Seeing two or three TP52s on the startline of any regatta in Asia is quite special, but four is almost unheard of. A fifth TP52 was expected to compete this year but sadly had to pull out last minute, and there's talk of two more joining the circuit in the not-too-distant future – seven TP52s on a startline is a distinct possibility come next year.

It was all change in Performance Cruising today when SailQuest Hi Jinks (THA) won the first race – their first win of the series. A second for Souay 1, despite some sail damage, was, however, enough for them to secure the title with one race to spare while they went on to wrap up the series with a win in the final race by 20 seconds on corrected time. Two DNS' brought Moon Shadow's (THA) series to an early end and a third place overall.

Andy Pape's Sudu Red (GER), leader of the Multihull class, broke his centerboard in yesterday's passage race and fellow competitor Paul Baker, skipper of Sudu Yellow (AUS) – an identical one-design Corsair Pulse 600 – kindly offer his for use in racing today. This gesture of sportsmanship helped Sudu Red score two wins on the final day and with that, the class title. Two second places for Sudu Grey (THA) saw them tie with Pixalux (AUS) who on count back (having more second place finishes over the series) were crowned second overall.

After a slow start for Thailand and Asian Champion, Narapichit Pudla, he came out all blazing in the Hydrofoil Kites – Men's class today. Three bullets saw him jump to the top of the standings and crowned inaugural Men's winner in the first stop of the KTA Asia Pacific Hydrofoil Series, while compatriot Benyapa Jantawan went on to claim the Women's class.
In the Master's class Daniel Leow (MAS) showed his class with six wins from nine races to dominate the class while Singapore's Maximillian Maeder won the Boys division undefeated and racing off the startline was never out of the top three places when all class results are combined.
In Samui to observe the action was the team from JS Concert who following the conclusion of racing signed a contract for the Malaysia round of the KTA Asia Pacific Hydrofoil Series, which is set to take place later this year in November at Desaru Coast, in Johor. An area of 3,900 acres along a pristine 17km unspoiled beachfront, the location offers perfect conditions for the KTA to bring international kiteboarding competition to Malaysia for the first time.

Top three results in each class:
IRC Zero
THA72 (THA), Kevin and Tom Whitcraft (8)
WindSikher (SIN), Sarab Singh (25)
Alive (AUS), Duncan Hine (29)
TP52
THA72 (THA), Kevin and Tom Whitcraft (8)
Freefire (HKG), Sam Chan (19)
Ark323 (CHN), Chen Fulin (21)
IRC One
Mandrake III (HKG), Nick Burns/ Fred Kinmonth (13)
Loco (SIN), David Dimmock (15)
Fujin (AUS), Timothy Fox (17)
Performance Cruising
Souay 1 (CAN), Jean Rheault (6)
SailQuest Hi Jinks (THA), Tim McMahon (11)
Moon Shadow (THA), Mick Grover (19)
Multihull
Sudu Red (GER), Andy Pape (7)
Pixalux (AUS), Mick Tilden (14)
Sudu Grey (THA), Nut Thongtoam (14)
Hydrofoil Kites – Men
Narapichit Pudla (THA), 10pts
Teerarat Sudpumkaew (THA), 11pts
Hydrofoil Kites – Women
Benyapa Jantawan (THA), 10pts
Hydrofoil Kites – Masters
Daniel Leow (MAS), 10pts
Rachan Taktin (THA), 19pts
Kazumasa Sugihara (JPN), 23 pts
Hydrofoil Kites – Boys
Maximillian Maeder (SIN), 8pts
Huang Qibin (CHN), 16 pts
Keep in contact with The Thaiger by following our
Facebook page
.
Samui airport 'spy cam' taken offline after police raid home of British expat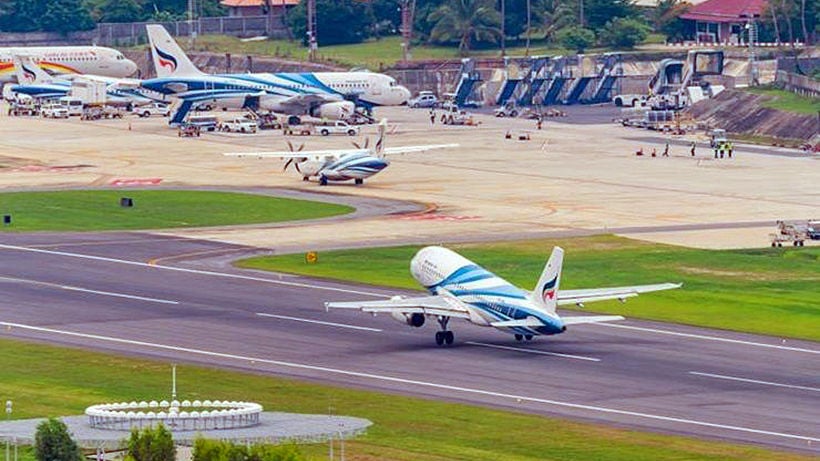 FILE PHOTO: panvimanresortkohphangan.com
Police, immigration and airport authorities have closed down a 'spy cam' that was providing real-time video of activities at Koh Samui's Airport.
Police headed to a house next to the Koh Samui Airport after complaints that a CCTV camera was recording take-offs and landings at the airport. The authorities deemed that the camera could pose a security risk.
The camera is one of many that give realtime views of locations on Samui for 44,600 followers on YouTube and Facebook. It is called "The Real Samui Webcam". The live cameras provide foreigners a snapshot of what is currently going on around the holiday island.
Authorities found a 72 year old British man whose passport and work permit were all in order. He works in the "detox" industry at a health company. He told police that the camera was located on his flat roof and had been put there by a friend. Channel 3 news reports the camera is now offline. The airport authority had claimed that the camera was a risk to security as the "airport is used by many important people".
But there are still plenty of live-streams of the Gulf island available. Looks like a nice day on Koh Samui!
SOURCE: ThaiVisa
Keep in contact with The Thaiger by following our
Facebook page
.
Russian man and his dog found dead on Koh Samui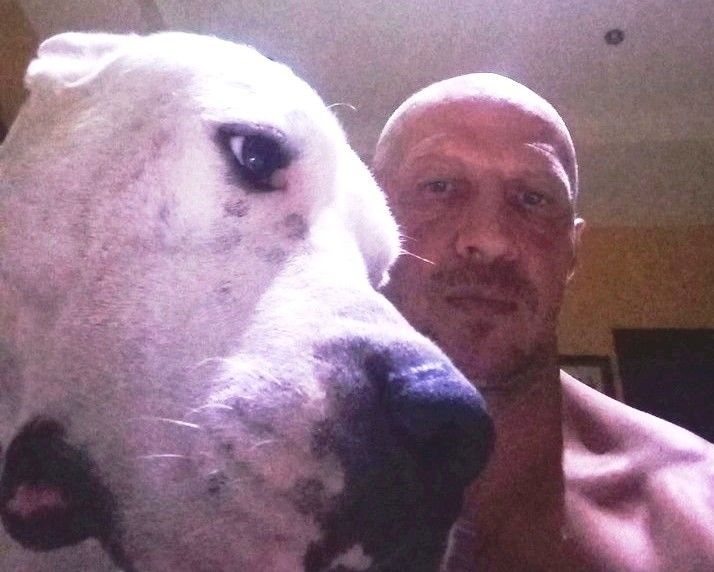 A 51 year old Russian man, identified as Vyacheslav Kolbunov, has been found dead at his home on Koh Samui.
A dead pit bull was also found in the room, with two other pit bulls discovered in an enclosure outside the home.
Koh Samui police and forensic officers discovered drug paraphernalia, along with a coffee cup and a glass containing brown liquid, which have been sent for testing. No signs of a struggle were found.
Mr Kolbunov's body was found on Friday night, after neighbours called police about a foul smell coming from the property. Police believe the man and his dog had been dead for several days.

Neighbours say the Russian had lived in the house for about 10 years and got along well with people. They say he loved animals and had three pit bulls and a cat.
Forensic experts will now carry out a postmortem examination, while Livestock officials will carry out checks on the pit bull. It's understood that Mr Kolbunov's gardener will also be brought in for questioning.
SOURCE: The Chiang Rai Times
Keep in contact with The Thaiger by following our
Facebook page
.
"Don't extend opening hours to 4am" – Tourist zones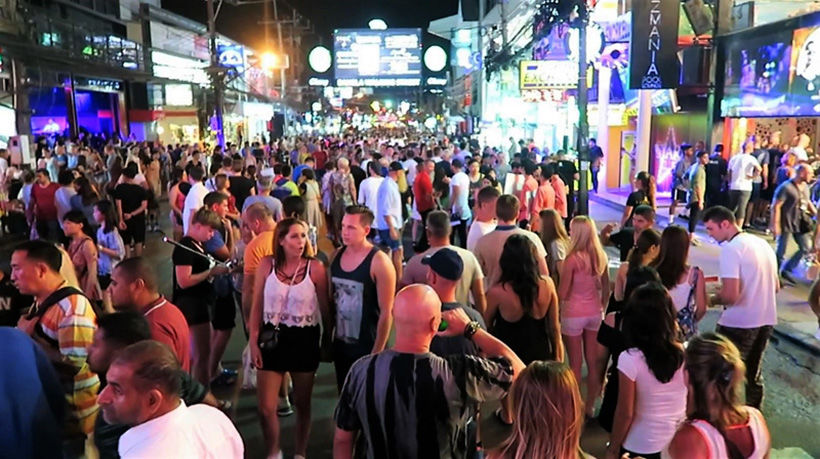 "Think again about extending pub opening hours to 4am in tourist areas".
That's the advice from Dr Mohamed Fahmy Tale, an advocate for alcohol control, directed to Thailand's tourism minister, Phiphat Ratchakitprakarn.
Manager Online says that he wants the government to focus more on safety rather than encouraging more drinking.
The Tourism and Sports Minister, Phiphat Ratchakitprakarn, had proposed an extension of official opening hours in tourism locations like Pattaya, Phuket, Chiang Mai and Koh Samui. He claimed that the tourism economy would be stimulated by as much as 25%, without providing any evidence to back his remarks.
(In reality many of the more popular venues are already open well past the 2am curfew with the 'co-operation' of local police and officials.)
But Dr Mohamed Fahmy Tale, who proposes measures to tackle Thailand's alcohol problems, disagrees.
In an opinion piece in Manager Dr Mohamed says that he was "shaking his head" when he read the proposals. He claims the proposal would "set Thailand tourism back and put it in the klong" (canal).
He said that tourists don't decide where to visit based on alcohol availability. He said that Thailand already has the moniker of the "Tourist Sex Capital" and there are far better ways to move forward and counter this perception rather than extending opening hours.
He said that Thailand has more than enough culture and environmental wonders like sea and mountains to take tourism in a new and more favourable direction and that the government should promote that.
He said that his surveys showed that safety is a tourist's number one priority and the government should focus on improving that too.
He urged a rethink saying that the minister's claims about closing times in Italy were broad brush remarks. Italy has a great deal of difference from one city to the next, he said and could not be compared to Thailand.
SOURCE: Manager Online
Keep in contact with The Thaiger by following our
Facebook page
.