From tropical paradise to busy urban island – Phuket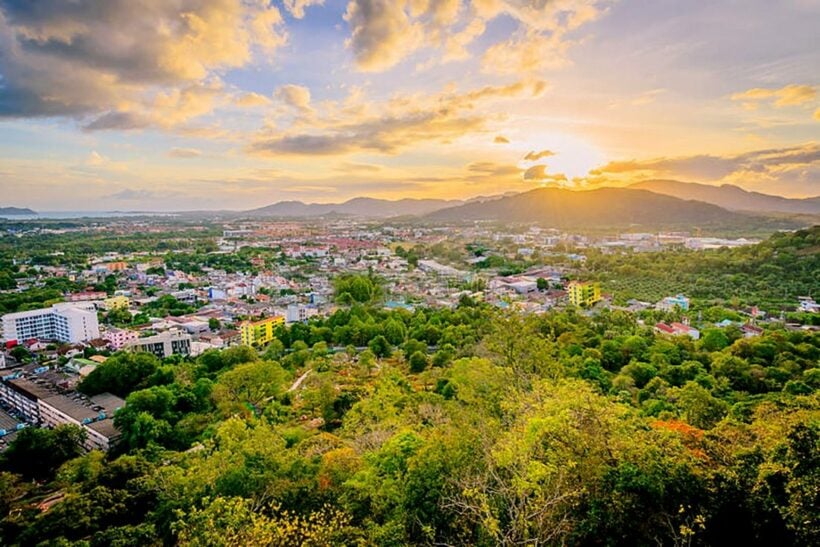 By Bill Barnett
Phuket's tourists, expats and property buyers are finding new reasons to head to the Pearl of the Andaman. They're now spending more time and money seeking out alternative activities in areas other than the famed west-coast beaches.
A report says that the island is transforming into a more well-rounded destination as visitors and new residents takes advantage of the Thai island's expanding air transport infrastructure.
A new report by hospitality consultancy C9 Hotelworks showed says that almost 200,000 square metres of of premium-grade leasable retail spaces are now in the Phuket pipeline offering travellers and expats experiences surpassing just the beach bars and pesky beach vendors.
Developers are also adding more serviced apartments to planned mixed-use projects as an attractive alternative for real estate buyers.
There are 36 new hotels in the pipeline with 27 of those properties affiliated with international hotel brands. In addition, with the intention to attract real estate buyers, 10 upcoming mixed-use properties will a have hotel resident components, which will account for 28% of total incoming supply. These 'resident components' offer condo-style accommodation but as part of branded hotels with opportunities to rent out your investment, backed by international brands.
Bill Barnett, C9 Hotelworks managing director says that four retail complexes are under development in the island – extensions to Cherng Talay's Boat Avenue and Central Festival Phuket among them – as demand for "non-beach activities" rises.
"Phuket is gradually transforming to a more urbanised holiday destination rather than a pure beach getaway. With the strong purchasing power of tourists, especially Chinese, Russians and Australians, more retail and tourism attractions are developing on the island."

The report says that investment in the island's old airport are reaping the benefits. A totally new international airport in 2016 and recently completed renovations of the old terminal into a domestic-only terminal has paid dividends. A total of 3.5 million passengers arrived in Phuket in the first four months of 2018, up 19 percent from the same period in 2017.
China remains the largest source market for Phuket, with flights from mainland China accounting for a 40 percent share of overseas passenger arrivals.
Airports of Thailand has announced a new international airport will be built over the Sarasin Bridge in Khoh Kloi Phang Nga with a tentative opening planned for 2025. Construction will begin in 2019 at a total cost of USD1.8 billion.
"Creating a broader Greater Phuket Tourism Triangle that includes Phang Nga Bay and the prime West Coast beach strip from Natai to Thai Muang on the mainland will bring more diversity and refresh the island's maturing global appeal," Barnett said.
Around 155 resort villas were sold in Phuket last year, the highest number of units sold in a year since 2015, according to CBRE Thailand.
Read more of the c9hotelworks.com report HERE.
- Bill Barnett
Chiang Mai: New Zealander accused of masterminding murder of his Korean mother Chiang Mai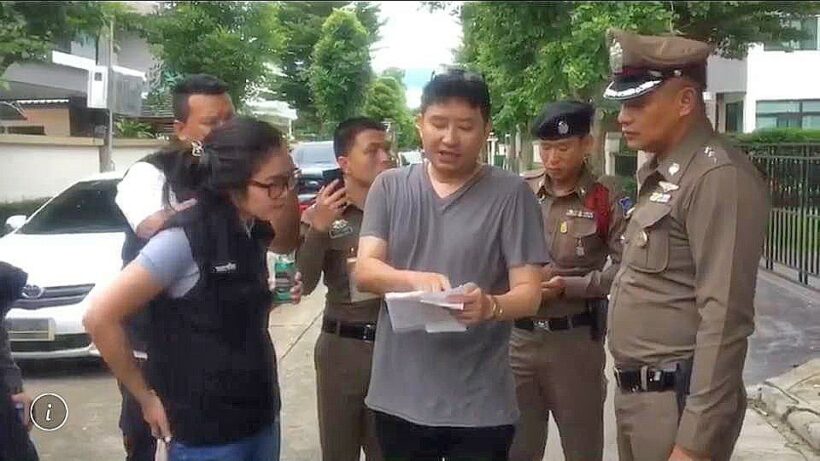 Chiang Mai police have arrested a New Zealander for allegedly masterminding the murder of his Korean mother by setting it up as quarrel between his wife and his elderly mother.
50 year old Brian Lee was arrested and charged with masterminding the murder of 76 year old An Jung Ja at a house in the Mountain View village in Tambon San Phisua in Chiang Mai's Muang district on Thursday. He was being detained at the Mae Ping police station.
Earlier, Lee claimed his mother had a quarrel with her daughter-in-law, Park Songhee, who then stabbed her to death out of anger. Lee said his mother became angry at the speed of Park's response to being called, and so grabbed her daughter-in-law and slammed her head against the wall and injuring her, before Park then stabbed her.
But after checking forensic evidence and security-camera footage, police concluded that Lee had lied about the quarrel and took part in the killing of his mother. His wife was under police watch at Chiang Mai Hospital.
Police said Lee's mother had several apartments and businesses in South Korea, and Lee had brought her to live with the couple in Chiang Mai six months ago.
STORY: The Nation
Bangkok: Female's head and body parts found in bags north-east of city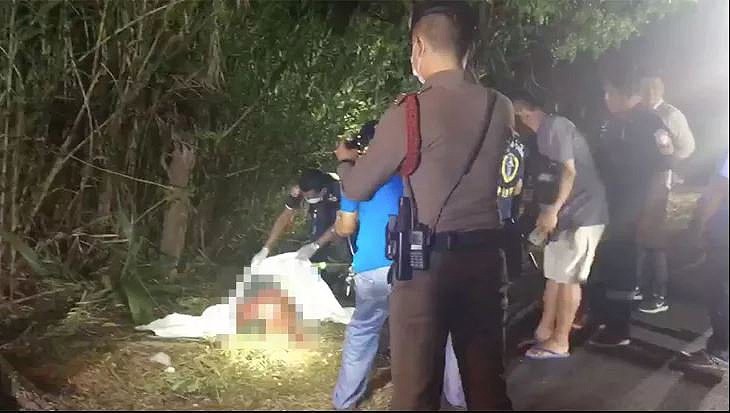 PHOTOS: Thai Rath
The mutilated body of a female has been found in the Soi Klong Samwa, in the north-eastern outer suburbs of Bangkok. Minburi police, forensic experts and members of the Por Teck Tung Foundation headed to the location where the body was found.
In a shoulder bag, wrapped in a black rubbish bin liner, was the head of a long haired woman.
Several metres away were two fertiliser sacks that police believe contains the torso and body parts of the victim. The body parts are believed to have been in the sack for three or four days. The location of the grisly find was about 1 kilometre down a small soi and was found after local residents smelt a bad odour.
Police are continuing their investigating.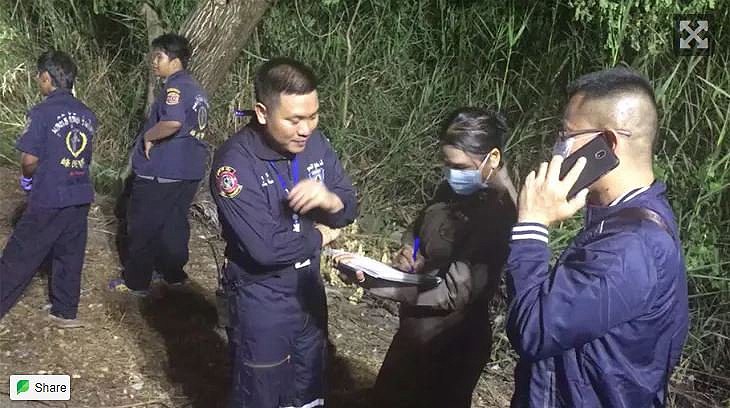 Phuket: Two arrested in Rawai over illegal football gambling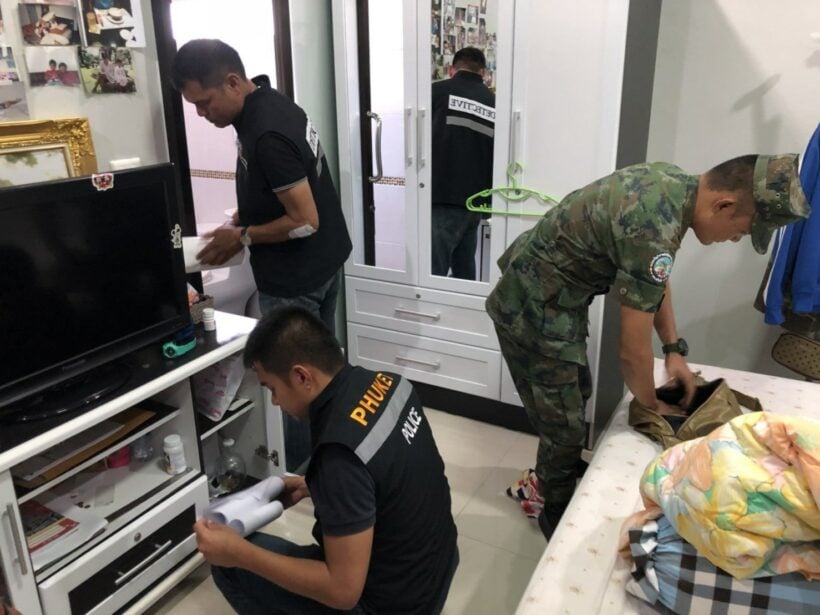 Two Thai men have been arrested in Rawai after they were found to be illegally gambling on World Cup football matches.
Yesterday afternoon a team of officials from the Chalong Police arrested 55 year old Gosri 'Boon' Rueangrit and 30 year old Sriwawut Rueangrit at a house in Rawai.
Police seized four books of loan lists from Gosri, a bank book and football match prediction lists (dated  June 21). The items and the men were taken to Chalong Police Station for further questioning.
Gosri has since been charged with offences relating to the Excessive Interest Rate Prohibition Act and providing illegal football gambling.
Police seized a mobile phone from Sriwawut with a screenshot of the 'lion888.net' website including the username 'la151199' – a football prediction App with predictions and betting odds from June 17-22.
Sriwawut has been charged with illegal football gambling.