From tropical paradise to busy urban island – Phuket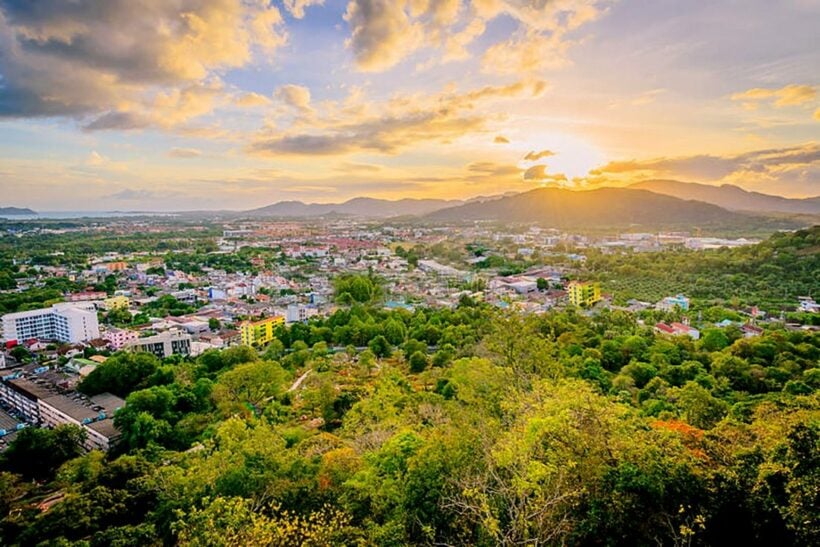 By Bill Barnett
Phuket's tourists, expats and property buyers are finding new reasons to head to the Pearl of the Andaman. They're now spending more time and money seeking out alternative activities in areas other than the famed west-coast beaches.
A report says that the island is transforming into a more well-rounded destination as visitors and new residents takes advantage of the Thai island's expanding air transport infrastructure.
A new report by hospitality consultancy C9 Hotelworks showed says that almost 200,000 square metres of of premium-grade leasable retail spaces are now in the Phuket pipeline offering travellers and expats experiences surpassing just the beach bars and pesky beach vendors.
Developers are also adding more serviced apartments to planned mixed-use projects as an attractive alternative for real estate buyers.
There are 36 new hotels in the pipeline with 27 of those properties affiliated with international hotel brands. In addition, with the intention to attract real estate buyers, 10 upcoming mixed-use properties will a have hotel resident components, which will account for 28% of total incoming supply. These 'resident components' offer condo-style accommodation but as part of branded hotels with opportunities to rent out your investment, backed by international brands.
Bill Barnett, C9 Hotelworks managing director says that four retail complexes are under development in the island – extensions to Cherng Talay's Boat Avenue and Central Festival Phuket among them – as demand for "non-beach activities" rises.
There's also the opening of the world-class Blue Tree Waterpark and entertainment precinct, set for the start of 2019.
"Phuket is gradually transforming to a more urbanised holiday destination rather than a pure beach getaway. With the strong purchasing power of tourists, especially Chinese, Russians and Australians, more retail and tourism attractions are developing on the island."

The report says that investment in the island's old airport are reaping the benefits. A totally new international airport in 2016 and recently completed renovations of the old terminal into a domestic-only terminal has paid dividends. A total of 3.5 million passengers arrived in Phuket in the first four months of 2018, up 19 percent from the same period in 2017.
China remains the largest source market for Phuket, with flights from mainland China accounting for a 40 percent share of overseas passenger arrivals.
Airports of Thailand has announced a new international airport will be built over the Sarasin Bridge in Khoh Kloi Phang Nga with a tentative opening planned for 2025. Construction will begin in 2019 at a total cost of USD1.8 billion.
"Creating a broader Greater Phuket Tourism Triangle that includes Phang Nga Bay and the prime West Coast beach strip from Natai to Thai Muang on the mainland will bring more diversity and refresh the island's maturing global appeal," Barnett said.
Around 155 resort villas were sold in Phuket last year, the highest number of units sold in a year since 2015, according to CBRE Thailand.
Read more of the c9hotelworks.com report HERE.

Find more property for sale and rent across Thailand at Thaiger Property, powered by FazWaz. You can even list your property for free.

Mu Pa 13 have 22 film offers awaiting appro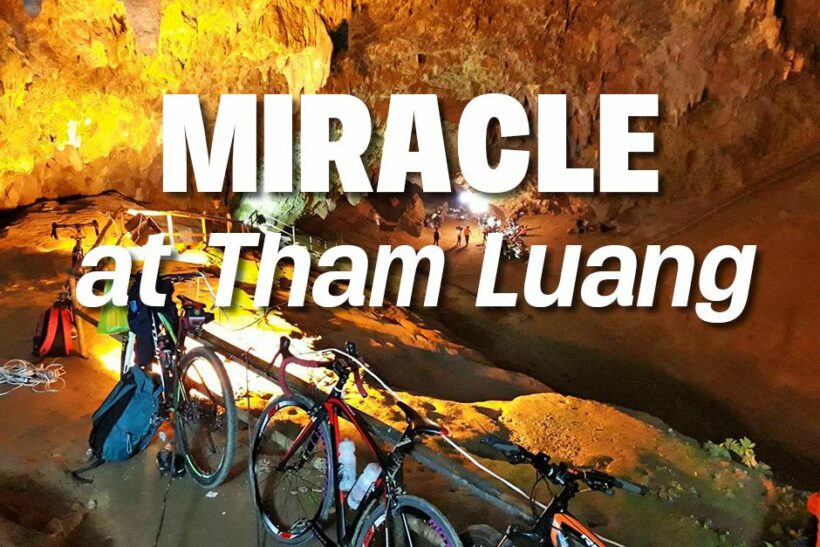 Looks like we're going to see many screen adaptions of the 'Miracle at Tham Luang' (and whatever other titles they come up with).
22 movie, documentary and book project and ideas, about the Tham Luang cave rescue and life of the 13 young men, have been proposed by both local and foreign studios to the Creative Media Committee. This was confirmed by the Culture Minister Veera Rojpojanarat today.
In addition, there are 27 TV show programs for the boys and their coach from Thai and foreign TV stations still being considered by the committee.
Thai PBS is reporting that producers are invited to apply for the rights to shoot movies, documentaries or animation films of the dramatic rescue mission, the life of the rescuers and the boys trapped in the cave complex for two weeks during the period between November 15-30.
Minister Veera says foreign producers will have to seek approval from the Ministry of Sports and Tourism whereas the Thai producers must contact the Culture Ministry for approval.
Of the 22 proposed projects, ten are movie projects with five each proposed by Thai and foreign producers and ten documentary projects with the remaining two being book projects.
The minister said the committee agreed that there was no need for the rights to be given to just one producer or studio and all of them would be treated equally.
Studios can start their production based on the information which is already available publicly, but for in-depth information about the private life of the boys, consent from the boys and their parents is needed and also with the approval of the committee which will consider the benefits to be offered to the boys, said Mr Veera.
He stressed that any commercial deals involving the team must be approved by the committee and must have the consent of the boys and their parents.

PHOTO: Nation Multimedia
SOURCE: Thai PBS
'Overwhelming support' for decriminalising marijuana for R&D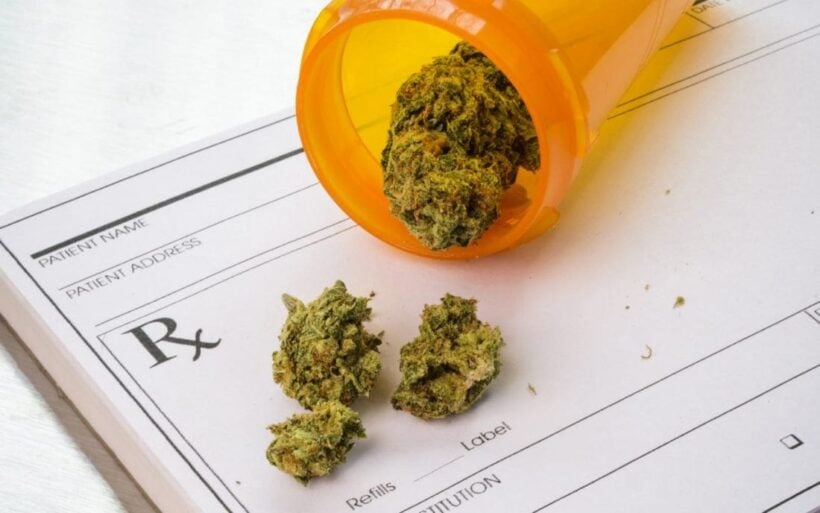 "An overwhelming number of people are voicing support for decriminalising the use of marijuana for research and development, and for medical purpose."
This from Somchai Sawaengkarn, a member of the National Legislative Assembly, citing results of an opinion survey conducted between October 1-15.
Of the 16,431 people who voiced their opinions on the issue, 16,264 voted in support of the bid to amend the narcotics law to make it legally possible for marijuana to be used for medical research in the hope that medicines can be developed from the addictive drug for the treatment of certain diseases.
Somchai said over 290,000 had logged into the NLA's webpage to take a look at the bill to amend the current narcotics law.
The NLA will conduct another public hearing during October to gauge public opinion about the topic and the results of the survey.
Earlier, Justice Minister Prajin Jantong cautioned that decriminalisation should not be rushed, noting that there are many strains of marijuana and each has different medicinal qualities.
He said that the patients must give their consent if they were to be given medicines extracted from marijuana and that measures must be put in place to prevent abuse of the drug if it was to be decriminalised.
The minister said several countries had conducted research on marijuana for medical purpose, but they could not produce medicines from the plants because of patent problems. In the case of Thailand, he said it was necessary for the country to conduct its own research and to develop medicines by itself.
SOURCE: Thai PBS
More cocaine being discovered in Patong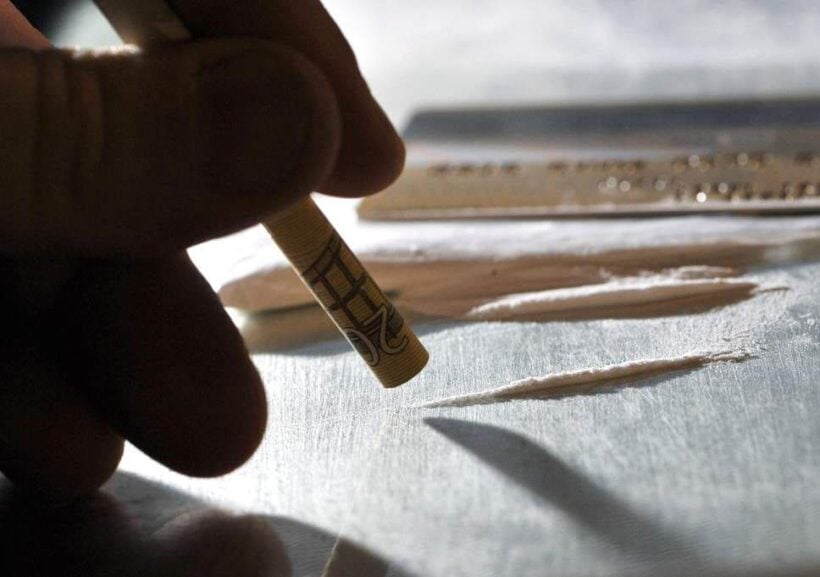 More cocaine has been discovered in Patong while more heroine has been seized in a major crackdown on 'hard' drugs. Police and authorities say they are concerned about the rise in drug seizures and the amounts flowing around Phuket's seaside party town.
Phuket Vice Governor Supot Rodrueang Na Nong Khai says, "Nowadays drugs price have decreased, especially the cost of methamphetamine pills, because the production has been increased and the supply is exceeding demand."
"Many suspects have been arrested and drugs have been seized but the smuggling continues."
"Kratom is still most found in Phuket on a daily basis whilst marijuana is being spread by both tourists and local teenagers. Alarmingly more heroine is being seized in a 'specific group of people'. (We have been unable to clarify the Vice Governor's 'code' in this statement.)
"Cocaine is also spreading in parts of Patong through a particular community."
Officers will continuing an increased suppression on illicit drugs, off all types."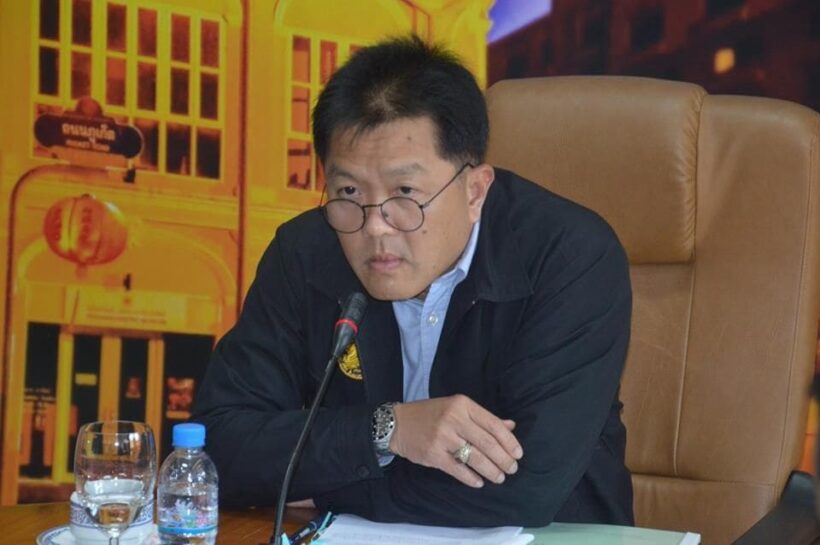 Phuket Vice Governor Supot Rodrueang Na Nong Khai – PHOTO: Phuket PR Office