From tropical paradise to busy urban island – Phuket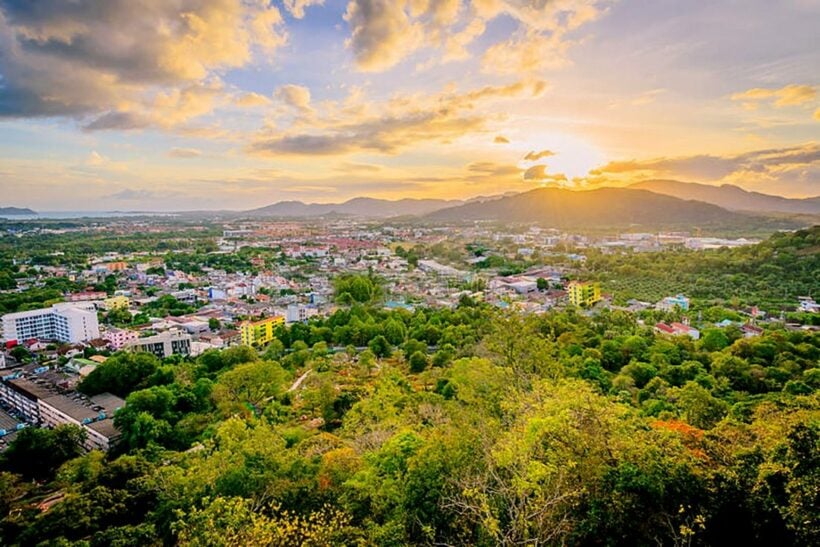 By Bill Barnett
Phuket's tourists, expats and property buyers are finding new reasons to head to the Pearl of the Andaman. They're now spending more time and money seeking out alternative activities in areas other than the famed west-coast beaches.
A report says that the island is transforming into a more well-rounded destination as visitors and new residents takes advantage of the Thai island's expanding air transport infrastructure.
A new report by hospitality consultancy C9 Hotelworks showed says that almost 200,000 square metres of of premium-grade leasable retail spaces are now in the Phuket pipeline offering travellers and expats experiences surpassing just the beach bars and pesky beach vendors.
Developers are also adding more serviced apartments to planned mixed-use projects as an attractive alternative for real estate buyers.
There are 36 new hotels in the pipeline with 27 of those properties affiliated with international hotel brands. In addition, with the intention to attract real estate buyers, 10 upcoming mixed-use properties will a have hotel resident components, which will account for 28% of total incoming supply. These 'resident components' offer condo-style accommodation but as part of branded hotels with opportunities to rent out your investment, backed by international brands.
Bill Barnett, C9 Hotelworks managing director says that four retail complexes are under development in the island – extensions to Cherng Talay's Boat Avenue and Central Festival Phuket among them – as demand for "non-beach activities" rises.
There's also the opening of the world-class Blue Tree Waterpark and entertainment precinct, set for the start of 2019.
"Phuket is gradually transforming to a more urbanised holiday destination rather than a pure beach getaway. With the strong purchasing power of tourists, especially Chinese, Russians and Australians, more retail and tourism attractions are developing on the island."

The report says that investment in the island's old airport are reaping the benefits. A totally new international airport in 2016 and recently completed renovations of the old terminal into a domestic-only terminal has paid dividends. A total of 3.5 million passengers arrived in Phuket in the first four months of 2018, up 19 percent from the same period in 2017.
China remains the largest source market for Phuket, with flights from mainland China accounting for a 40 percent share of overseas passenger arrivals.
Airports of Thailand has announced a new international airport will be built over the Sarasin Bridge in Khoh Kloi Phang Nga with a tentative opening planned for 2025. Construction will begin in 2019 at a total cost of USD1.8 billion.
"Creating a broader Greater Phuket Tourism Triangle that includes Phang Nga Bay and the prime West Coast beach strip from Natai to Thai Muang on the mainland will bring more diversity and refresh the island's maturing global appeal," Barnett said.
Around 155 resort villas were sold in Phuket last year, the highest number of units sold in a year since 2015, according to CBRE Thailand.
Read more of the c9hotelworks.com report HERE.
Keep in contact with The Thaiger by following our
Facebook page
.
Never miss out on future posts by
following The Thaiger
.


Read more headlines, reports & breaking news in Phuket. Or catch up on your Thailand news.

Interested in more property news or buying property in Thailand - check out FazWaz today!

Thailand News Today | STV updates, fuel tanker explodes, 19 dead in Viet typhoon | October 29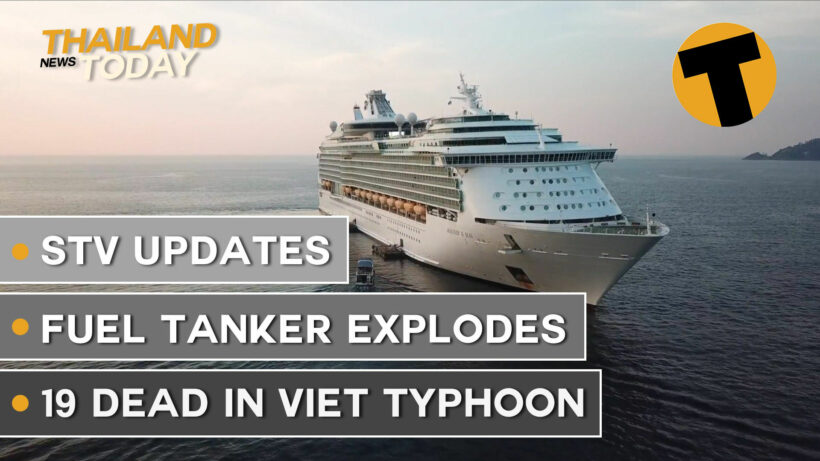 Daily TV news, in English. Everything you need to know in around 5 minutes. Keep up to date on The Thaiger.
"Pattaya Model" to focus on Special Tourist Visa visitors from China and Russia
Firstly the Phuket Model, now the Pattaya Model as the eastern seaboard city wants to cash in on the new Special Tourist Visa scheme to help boost the local economy.
City officials say they'll focus on drawing in Chinese and Russian tourists on the new long stay visa. The city mayor says that last year, there were 3 million Chinese tourists visiting Pattaya, followed by Russian tourists with 1.1 million.
Potential travellers would be from cities in Russia and China that are considered to be at a low risk for Covid-19. The mayor mentioned St. Petersburg in Russia and Guangzhou, Shanghai and Shenzhen in China.
Along with accommodating tourists under the Special Tourist Visa, the mayor says they are planning for other travellers that are approved by the Centre for Covid-19 Situation Administration. The nearest international airport to Pattaya, U-Tapao, remains closed to international traffic.
Cruise ships and yachts to dock in Thailand, visitors to enter on Special Tourist Visa
A special tourist visa updates and it seems the Thai government is opening up categories that would be able to apply for the new STV.
Now cruise ships and yachts will be allowed to dock in Thailand and visitors will be allowed disembark under the STV. The new measure will be made official in the next 30 days.
Captains, crew and passengers travelling from countries considered at low risk will be able to dock in Thailand and enter the country, of course after doing their 14 day quarantine and all the other STV paperwork.
Fuel tanker explodes after collision in Buri Ram
A fuel tanker has exploded after a collision with a trailer truck, causing both vehicles to be engulfed in flames in a series of explosions in Buri Ram, north east Thailand.
Fuel from the 40,000-litre tank spilled out onto the road, spreading about 1 kilometre to nearby homes and into the sewers. 20 cars, motorcycles and tuk tuks parked along the road were damaged or destroyed in the conflagration. Many people were injured, currently we don't don't have the latest toll.
The fuel tanker truck and the trailer truck collided on Highway 24. The drivers were able to flee before the first explosion.
50 fire engines responded to the fire and the road was closed off for a radius of 5 kilometres. It took firefighters more than 4 hours to extinguish the fire.
Court bans Thailand's first transgender MP over alleged media interests
An MP from the Move Forward Party, one of the opposition parties, has been banned and could face jail time after the Constitutional Court found the MP guilty of violating a law prohibiting media shareholdings for MPs.
57 other MPs were acquitted over the same offence.
Tanwarin is Thailand's first ever openly transgender MP in the House of Representatives and an advocate for LGBTQ rights. The MP is also a former actor and filmmaker. The Court looked into lists of shareholders and found "irregularities," saying information had been fabricated to make it appear that she wasn't associated with the media companies.
The Election Commission may also decide to press charges on Tanwarin. If the commission finds her guilty of breaking the law on elections, the MP could face a penalty of up to 10 years in prison, a 20,000 baht fine and a ban from taking part in elections for 20 years.
Thanathorn and 4 others charged over Pathumwan flash rally
Meanwhile, the Pathumwan Municipal Court has accepted for trial the prosecutors' indictment of Thanathorn, the former Future Forward leader, and four others relating to a flash protest rally on the Pathumwan skywalk last year.
All five were present at the court today. The indictment concerns their rally on the elevated BTS walkway at Pathumwan intersection on December 14 last year.
Prosecutors charged them with organising the rally without giving prior notice, organising a rally that affected train services, organising a rally that blocked people from using a public place, using loudspeakers without permission, rallying within a 150 metre radius of a palace, and resisting officials' orders to stop the rally.
19 dead, 40 injured, many missing in Vietnam typhoon
Vietnam deployed soldiers and heavy machinery to search for survivors after landslides triggered by torrential rains from Typhoon Molave, one of the strongest typhoons to hit the region in decades.
Landslides, which hit remote areas in the central province of Quang Nam on Wednesday, killed at least 13. Rescue efforts are being hampered by bad weather at the tail end of the storm.
The Vietnamese government said Typhoon Molave had left millions of people without electricity and damaged at least 56,000 houses.
26 fishermen also remain missing after their boats sank when trying to return to shore on Tuesday. Molave is moving westward through Laos now and will dump rain in northeastern Thailand into the weekend.
Keep in contact with The Thaiger by following our
Facebook page
.
Never miss out on future posts by
following The Thaiger
.
Elephants chase motorbike driver to Chon Buri home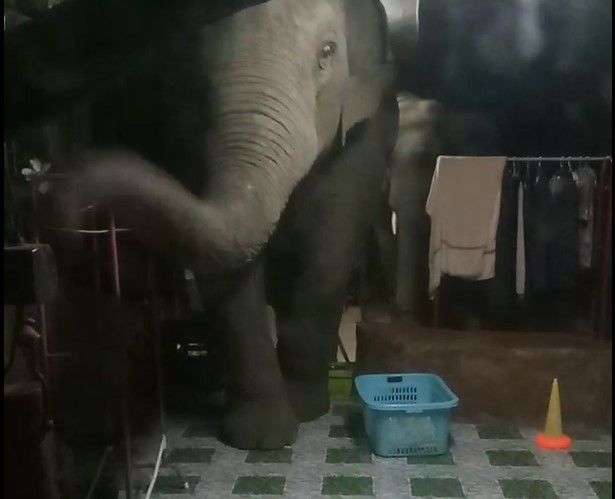 Wild elephants chased a motorbike driver in Chon Buri, following him to a family's home where he stopped and asked to hide inside. 3 elephants ran after him to the house and damaged the front of the home.
Luckily, the elephants weren't able to enter inside the home and the family, including a child and a pregnant woman, were not harmed. One resident live streamed the elephant intrusion on Facebook, recording an elephant wandering in their outdoor living space and knocking down laundry that was hanging up to dry. Locals called authorities and 10 officers responded to the call at around 10pm. They were able to lead the 3 elephants back into the forest.
Elephants in the area have been an issue, and local residents have been asking authorities to help move the elephants deeper into the jungle, away from residential homes and roads. Last month, in the same district, an elephant wandered to a resident's home, knocking down a bamboo fence. The family home was made of zinc panels. Alarmed by the elephant outside, the father kicked out a section of the wall and fled the area with his wife and daughter.
Watch the live video HERE.
SOURCE: Pattaya News
Catch up with the latest daily "Thailand News Today" here on The Thaiger.
Keep in contact with The Thaiger by following our
Facebook page
.
Never miss out on future posts by
following The Thaiger
.
Thai "net idol" arrested on attempted murder charges over alleged Bangkok shooting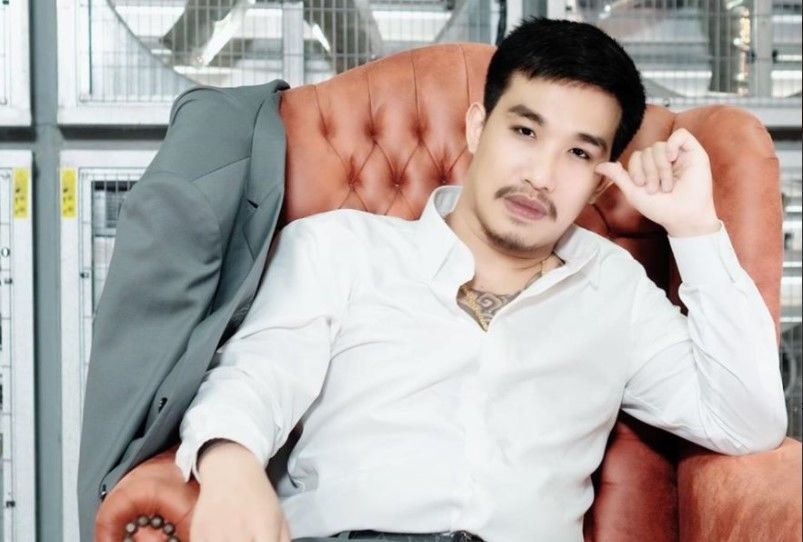 Police arrested internet "idol" and self-professed gambler Apirak "Sia Po" Chat-anon who allegedly shot 2 men outside a massage parlour on Bangkok. Sia Po had turned himself in to police, saying he was at the shooting, but wasn't carrying a firearm. Police arrested him on charges of attempted murder, illegal possession of a firearm, carrying the gun in public and firing shots.
The shooting happened around 10:30pm Tuesday night outside the Saree Sauna & Shop on Ratchaphurek Road in the Phasicharoen district, injuring 2 men. Reports don't go into detail about the men's conditions, or if they have been interviewed by police.
Sia Po told police he is a regular customer at the massage shop and was there on Tuesday with 3 of his friends while his brother was out on an "appointment" with 2 "rival" men at a nearby liquor store. Apparently, it didn't go well. Sia Po's brother along with 10 friends met up with him at the massage shop, but then the rival group arrived with possibly around 200 people. Sia Po says the rival men pointed guns at them and he estimates 60 shots were fired.
Sia Po claims he didn't have a firearm and says he quickly fled the scene. He asked police to review surveillance camera footage. Police searched his family's home and did not find any illegal weapons or other evidence.
The Bangkok Post once called Sia Po the "Gambler King." Sia Po has advocated for the legalisation of gambling and the government even asked him to be an advisor on a committee reviewing the gambling law.
Sia Po is also a former boxer and a so-called "net idol." Various Facebook pages and accounts are under Sia Po's name. One account posts photos of himself with stacks of cash, many 1,000 and 500 baht bank notes, saying that he will pay girls who "make me happy."
SOURCES: Bangkok Post| Facebook
Catch up with the latest daily "Thailand News Today" here on The Thaiger.
Keep in contact with The Thaiger by following our
Facebook page
.
Never miss out on future posts by
following The Thaiger
.