The new Blue Tree waterpark and entertainment precinct unveiled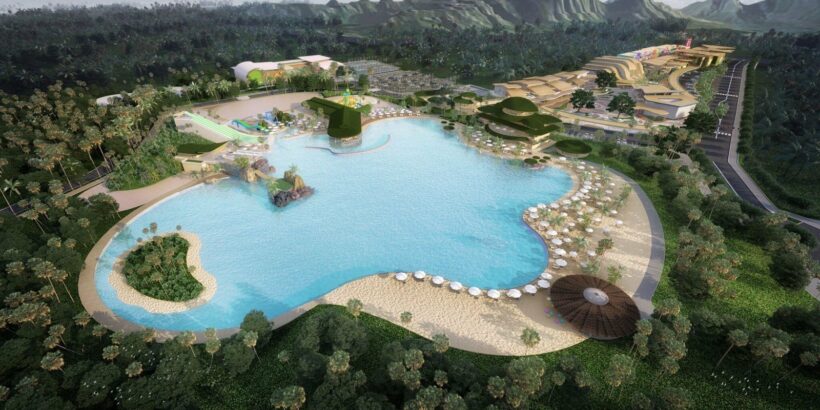 Phuket's tourism industry has received a major shot in the arm with the unveiling of the new Blue Tree Phuket – a US$40 million investment and multi-dimensional destination waterpark and entertainment complex set over 140 rai in Cherng Talay.
Positioning themselves as 'Phuket's premier family attraction', Blue Tree is the island's first international-standard, fully integrated waterpark and family entertainment complex.
The complex will feature a compelling mix of retail, destination dining, waterpark, beach club, and health and fitness with its star attraction at its centre – Blue Tree Lagoon – designed and built by world-leading US-based water attraction specialists Crystal Lagoons.
Opening early next year, Blue Tree is led by Michael Ayling, former Managing Director of Laguna Phuket.
"We are delighted to be announcing what we feel will be a key component in Phuket's tourism future as we are confident Blue Tree will appeal to families looking for high quality entertainment," said Michael.
The 10 rai (17,000 sqm) Blue Tree Lagoon, designed by world-renouned Crystal Lagoons, is the star attraction of Blue Tree Phuket.
"Phuket's tourism market has changed considerably over the past ten years. We now see strong demand for inland attractions driven by Thai families, residents of the island and the growth of the independent-travelling international tourism market. All three markets have one thing in common: a need for high-quality, family-focused entertainment away from the beach. This is what we will deliver," he said.
Blue Tree Phuket will offer a Water and Entertainment park, a four-storey vertical Beach Club, Fitness Zone, Kid's Club and multiple retail spaces. In addition, 17 restaurants and food outlets will cater to all tastes and budgets, centred around the complex's star attraction: Blue Tree Lagoon.
The 17,000-square-metre man-made lagoon has been designed by Crystal Lagoons, who most recently completed a mega inland lagoon project in the family attraction capital of the world, Florida. It is flanked by artificial beaches and offers an aquatic playground for family-friendly and adrenaline-driven activities such as a Slip N Fly, water slides, splash zone and even cliff jumping.

Michael Ayling
Aside from utilising state-of-the-art technology to maintain water clarity, Blue Tree Lagoon also boasts eco-friendly credentials. Powered by Crystal Lagoons' sustainable technology, the lagoon uses up to 100 times fewer chemicals and 50 times less energy than conventional swimming pool systems.
The vertical Beach Club is open throughout the day and into the night.
Blue Tree has been in development for the past two years, from the master planning stages to partnership selections and management – with environmental sustainability a core component of the project's DNA and fundamental to its promotion of an active and healthy lifestyle.
"Blue Tree has natural borders. These are thick, mature rubber plantations that surround the project and emphasise the lush tropical environment found throughout the grounds. The name itself is testament to our commitment – a green and blue oasis in the shape of a tree, with deep roots and strong connections to the destination, its heritage and its future," said Michael.
"Phuket will always be known for its spectacular sea and sand, but there's been a clear demand for inland entertainment alternatives for some time now and this will fit the bill, showcasing a lesser known side of Phuket but one that will appeal to both middle class Thai families and Amanpuri guests in one strategically located destination."
Admission fees will be kept affordable with a pay-and-use concept, while full access to all activities will be priced lower than 1,000 baht.
Find out more about Blue Tree HERE.


M Beach Club makes waves at Mai Khao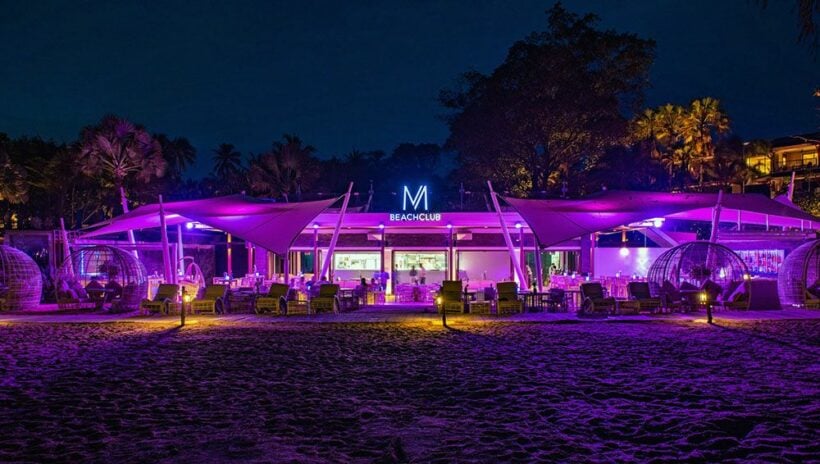 ADVERTISING
Sip champagne by the sea at the new M Beach Club.
Set on the broad, sandy shores of the island's northern coast, M Beach Club welcomes you to drink, dance, dine, lounge and swim against an eminently Instagrammable backdrop.
This stretch of Mai Khao Beach, just 14 kilometres north of the international airport, comes with sprawling sea views and a natural soundtrack of waves lapping against the shore. Or take in the panorama from the club's second floor which looks out over the endless blue waters of the Andaman.
In the afternoon, relax with an icy beer in one of the club's cosy lounge areas
– sophisticated in their simplicity and inviting by design. As night falls, enjoy the seamless shift in atmosphere from low-key to up-tempo. A...
Cave film starts shooting in November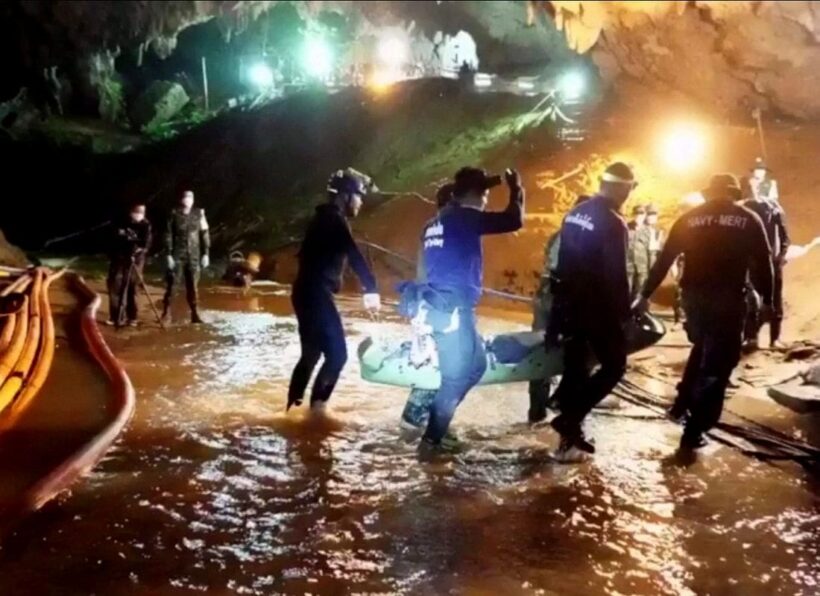 A Thai film telling the story of the Tham Luang cave rescue is due to begin rolling cameras in November. It's working title is 'Nang Non' in Thai (The Cave in English)

Tom Waller, an Irish/Thai filmmaker, gave a presentation about the project at the Toronto International Film Festival. 'Nang Non' is the working title of the film, also the name of the mountain range and cave where the 13 young Mae Sai football players were stuck between June 23 and emerge in the second week of July after being trapped by rising flood waters.

Tom says that the story will focus on some of the unsung heroes from the international effort, including some of the key Thai and international rescuers. Jim Warney, one of the Irish rescuers, is thought to be one of the main characters in the film - he was one of the team that brought out Ekkapon Chantawaong, the oldest member of the Mu Pa group and the last of the team to emerge from the cave.

The production team sta...
SHOW DC to host "Dance Battle Revolution 2018"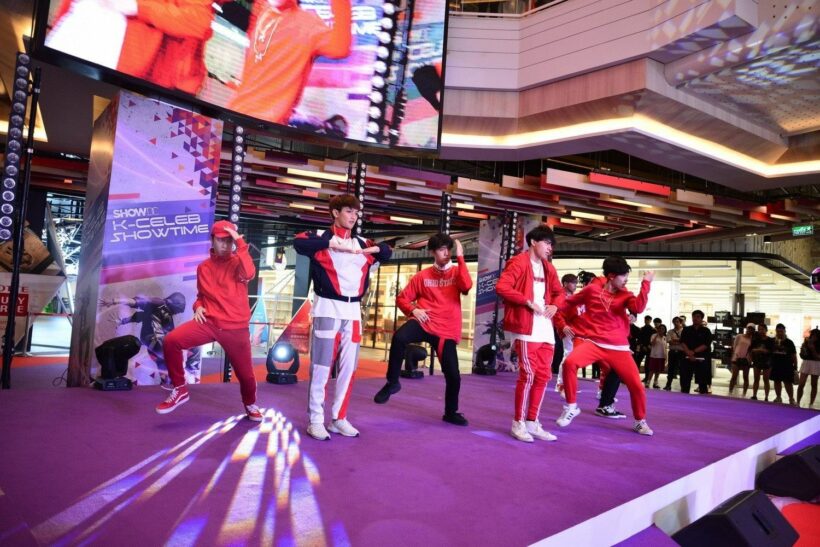 Dance competition with three categories – B-Boy, Hip Hop and Cover Dance. Prizes worth more than 100,000 baht.
SHOW DC invites dance lovers from all over Thailand to showcase their dancing talent at "Dance Battle Revolution 2018". An all-new dance competition hosted by SHOW DC, it's open for three dance styles – B-Boy, Hip Hop and Cover Dance.
Dancers will have the chance to win prizes worth more than 100,000 baht.
To enter, download the form from
https://goo.gl/3zhkxm
(or pick up a form at the Information Counter on SHOW DC's 1st floor) and submit the form together with a 3-5 minute audition video clip of your dance to the Information Counter on the 1st floor of SHOW DC between now and 31st August, 2018.
Those groups selected for the next round of the competition in all three dance genres – B-Boy, Hip Hop and Cover Dance – will be a...