Thailand
New driving laws almost ready for Cabinet consideration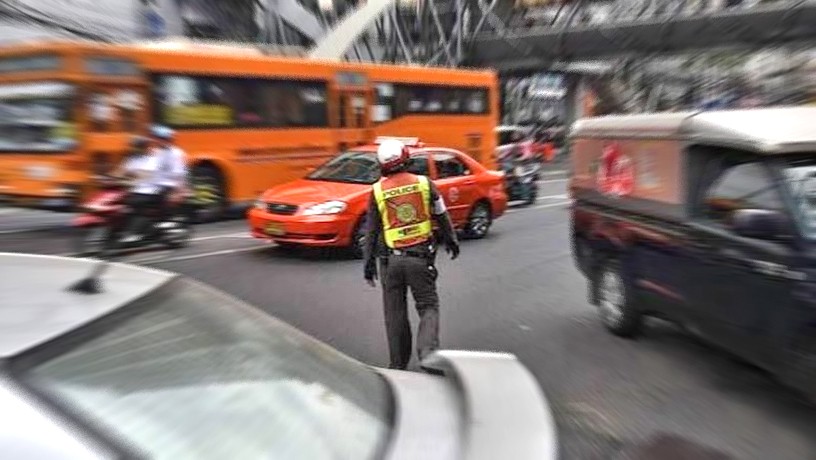 With this year's new year festivities only four months away, the government is keen to get new driving laws enshrined and operational to help avoid another holiday festival where Thais, expats and tourists, wipe themselves out on the Kingdom's roads.
The Nation is reporting that a revamping of fines and jail terms for Thai motorists driving without a licence will soon be submitted to the Cabinet and then on to the National Legislative Assembly for approval.
The proposal to update the law has elicited a lot of comment in Thai social media where a controversy rages over potentially hefty fine increases and longer prison terms for offenders. The update is intended to bring more discipline to on-the-road behaviour and improve overall administrative procedures by amending and then combining the Vehicle Act 1979 and the Land Transport Act 1979.
Some netizens have suggested amendments could leave loopholes that would enable rogue traffic police to prey on motorists.
The proposed update carries much harsher punishments, including a maximum fine of 50,000 baht and a possible jail term of up to three months for those driving without a licence, which compares with the current penalty of a maximum 1,000 baht fine and a possible jail term of up to one month.
Those caught driving after their licences were invalidated or revoked or had been suspended or confiscated would face the same fine as those driving without licences, compared to the current penalty of a 2,000 baht fine. Drivers who failed to present a valid licence when requested would be fined up to 10,000 baht – ten times higher than the current penalty.
The Deputy national police spokesman Pol Colonel Krissana Pattanacharoen says the changes would be better able to address current driving behaviour. He says police were ready to enforce the amended law, which he also hails as being useful in promoting road safety and effective in disciplining motorists.
Krissana said the initial period after the law was implemented would see an emphasis on public education about the new regulations. Krissana says the amended law, once approved by the NLA, would be published in the Royal Gazette.
SOURCE: The Nation