Phuket teacher turned away in Penang applying for visa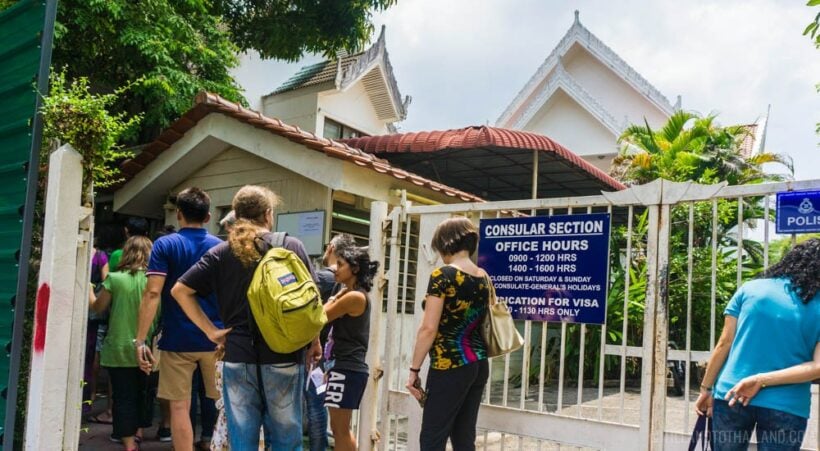 PHOTO: TielandtoThailand.com
According to a British EFL teacher based in Phuket, officials in Penang are requiring a criminal background check from Thai police when applying for a Non-immigrant B visa associated with teaching.
As reported in a Facebook post on the morning of May 17, Jay (who asked we omit his surname) stated the first thing embassy staff asked was, 'Do you have a police check from Thailand and your home country?'.
After failing to produce a background check from Thai police, officials in Penang refused to even take the application.
"They didn't check my history, if it was my first visa, or if I'd been living there before. They didn't even look at my passport. They just asked if it was for a teacher, and then asked for a Thai police check and one from my home country," Jay stated.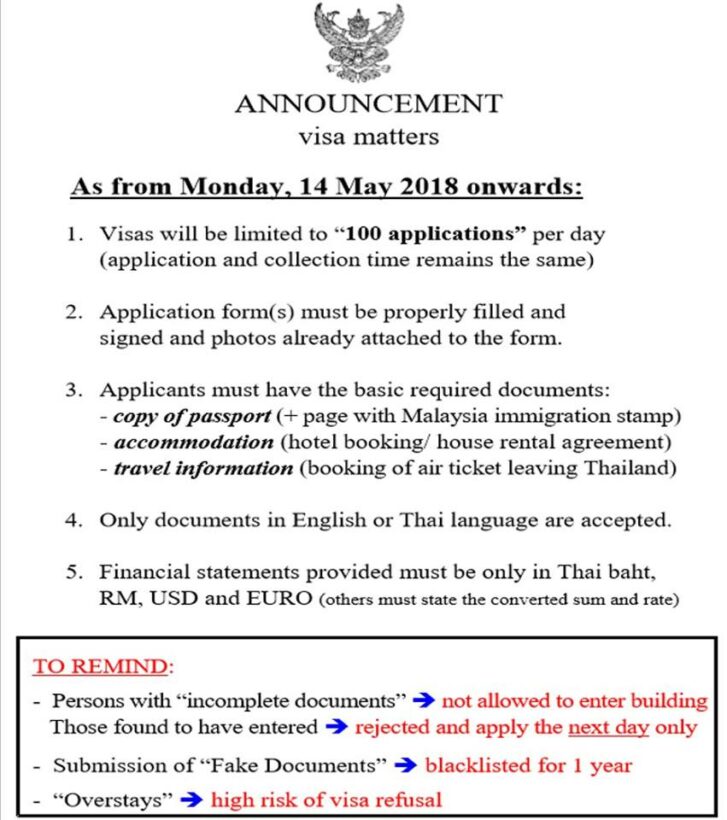 He went on, "I also went to three visa agents and they all said that without the document, it can't be done." 
Still in need of a visa, Jay returned to Phuket and has been asking officials about obtaining a local police clearance.
"I went to the Tourist and Chalong police stations to ask about the police check. Tourist police told me to go to immigration, which is incorrect, and Chalong police didn't know anything about it. It's the Forensics department next to the Tourist Police on Yaowarrat Road that you need to go to."
Foreign teachers in Thailand have always needed a valid criminal background check from their home country, but a background check from Thailand would be a new requirement.
There was no mention of this on May 8 when the same office announced on their Facebook page that they would be limiting visa applications to 100 per day. The office has been asked to confirm this requirement but did not yet reply.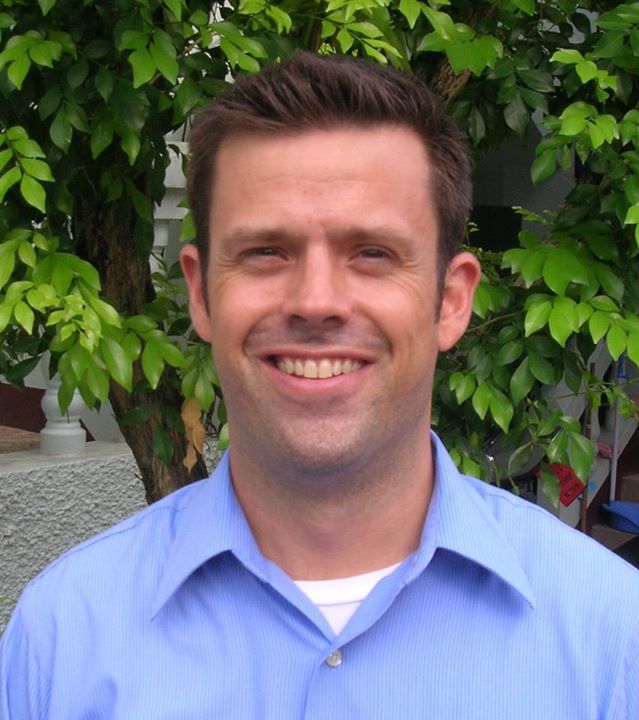 For further information on this, or other matters related to teaching English in Thailand, contact Eric Haeg at info@teflcampus.com.


Read more headlines, reports & breaking news in Phuket. Or catch up on your Thailand news.
Thai Air Asia pulling the plug on its Chiang Rai-Singapore service?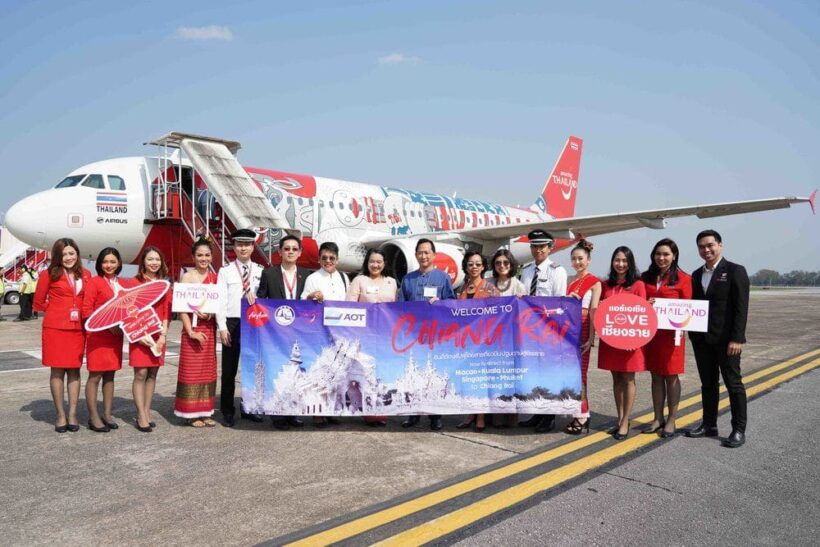 from ttrweekly.com
The Thai AirAsia's direct flight between Chiang Rai and Singapore is unlikely to survive. That's the outlook of travel website ttrweekly.com
Launched early 2019 with little fanfare, the new international route was one of four direct services that use Chiang Rai as a hub. The others were direct flights to Kuala Lumpur, Macau and Phuket.
So what's gone wrong? Apart from the 4,000-6,000 baht return fare compared with the connecting flight route through Bangkok (costing around 12,000 baht), you'll be in Singapore tucking into your first King Prawn at the Newton Food Centre while the others are still transiting in Bangkok.
The three weekly direct flights depart Chiang Rai on Tuesdays, Thursdays, Saturdays at 7am and arrive in Singapore by 11am. But the writer, Don Ross, is bemoaning the 50 to 60 passengers on board the 180 seat Airbus. He says he's taken the flight six times so far and ponders the low passenger load.
Don believes there is only a slim chance of this flight surviving. Checking the Air Asia website the direct flights disappears after October 29 on the booking page.
Don believes that one obvious reason for the failure of attracting full plane loads was the health-threatening smog that covered northern Thailand for two months earlier this year. And then it was the wet season. He also ponders AirAsia's over-reliance on its BIG Loyalty program and enthusiastic social media users to promote flights instead of spending on any local advertising.
Don has further analysis of the failure of the Chiang Rai-Singapore route this year to ignite passenger bookings. You can read his full story HERE.
Tougher laws and bigger fines for taxi drivers who reject passengers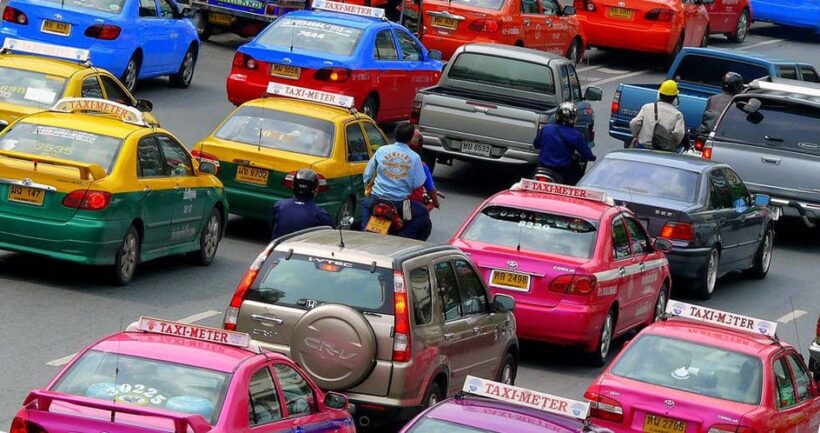 Mai dai! Taxi drivers who say 'no' to passengers will soon be liable to a fine of 5,000 baht. That's up from 2,000 baht. Taxi drivers, especially in Bangkok, are notorious for rejecting fares when the passenger's travel plans doesn't suit the driver's, especially at times near the change of shifts.
The owner of the taxi will now face a fine not exceeding 5,000 baht under a new bill currently being drafted by the Land Transport Department.
Thanee Suebruek, the Land Transport deputy director-general, says that the problem of taxi drivers rejecting passengers accounts for the highest number of complaints filed by passengers.
"Taxi drivers rejecting passengers may indicate that the maximum fine of 2,000 baht under the existing law is too lenient, hence the move to increase the fine to 5,000 baht."
"The increased fine will be on a par with fines for other public transport rule infringements."
Mr. Thanee says the new fines will also empower land transport officials to suspend the license of a taxi driver, who rejects passengers, for between 15-30 days, subject him to a 3 hour lecture on driving etiquette and, if the malpractice is repeated, the driver could have his license suspended from 3-6 months or even revoked.
SOURCE: Thai PBS
Suvarnabhumi's 'fast track' scam exposed – AoT crackdown on Thailand's biggest airport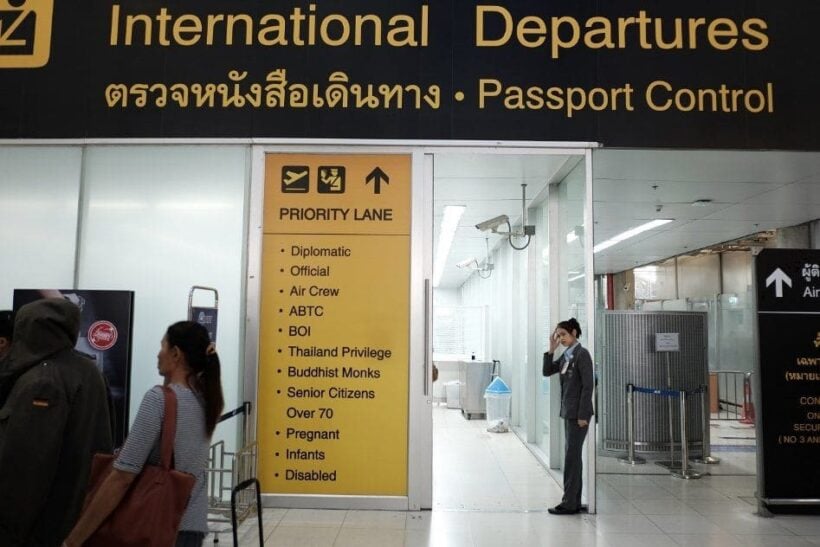 After allegations of massive fraud in the use of Thailand's largest airport's Premium Lanes at immigration, Airports of Thailand (AoT) are cracking down on the use of the so-called 'fast lanes' and the hawkers profiting from the reselling of the service.
Only first and business class passengers, plus passengers with special needs, will be permitted to use the Premium Lane services at Suvarnabhumi International Airport from July 1, according to Manager Online.
The story describes the system as a "major scam" and was netting alleged "airport mafia" amounts totalling millions of baht. The Fast track tickets were also being hawked online on a number of sites checked by The Thaiger today (below).
The so-called 'Fast Track' tickets, sold by Thai Immigration and handled by a company called VFS Global Group, were getting into the hands of tour groups and other people on-selling the tickets with huge mark-ups.
Airports of Thailand's Sutheerawat Suwannawat says that his personnel will be keeping an eye on the use of the Airport's Premium Lanes from July 1 saying that only first and business class passengers and other passengers with special needs will be able to access the fast track lanes from then on. It's also expected that expats on the Elite Visa program will still be able to access premium services at Immigration.
Tickets were being sold to unsuspecting passengers for upwards of 1,000 baht.
SOURCE: Manager Online