Phuket health: Top 10 liver questions you should be asking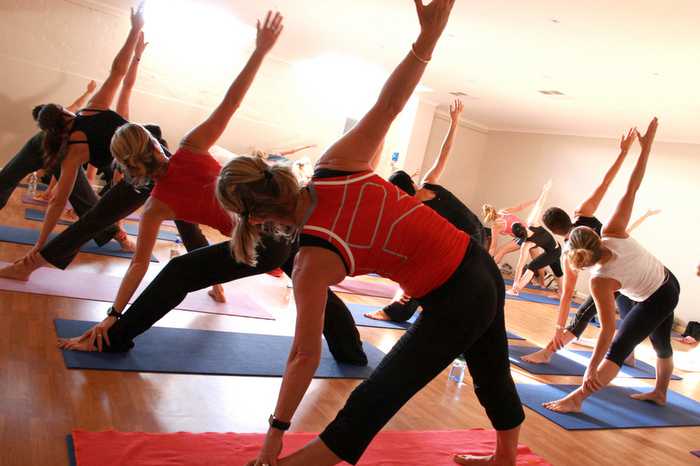 PHUKET: There are many world-class detox centers here in Phuket that attract people from all over the world to lose weight, feel better and recharge.
Our bodies are constantly waging battle to detoxify themselves of foreign entities that enter the system through exposure to pollution, chemicals in processed food, as well as through pathogens and by-products of metabolism.
The main organ involved in the breakdown of toxins is the liver. Let's look at 10 of the most important questions about the liver, and how they address how harmful a diseased liver is to the body, how a healthy liver can make you a healthier person and what you will experience – and what you should do – during a liver detox.
1. What does the liver do?
The liver carries out more than 500 functions, but the following are five of the most important.
Detoxification: The liver detoxifies the blood of metabolic waste products like ammonia, drugs, alcohol, chemicals and matter such as dead cells and microorganisms.
Digestion aid: The liver secretes bile that aids in the digestion of food.
Metabolism: The liver metabolizes major carbohydrates, proteins and fats. For example, it helps control blood-sugar levels by converting excess glucose in the bloodstream to glycogen – stored energy – and back for use when needed.
Vitamin and mineral storage: The liver provides storage for numerous vitamins and minerals like A, D, E, K, B12, folate, iron, potassium, copper and zinc.
Hormone breakdown: The liver can break down testosterone and insulin.
2. What causes liver disease?
The liver can be damaged in a variety of ways. One of them is through inflammation, which is also known as hepatitis. Hepatitis results from damage to the liver by sugar, pathogens, trans fats, alcohol consumption, use of drugs and ingestion of chemicals.
The liver can also be damaged through lack of either bile or blood flow. Bile and blood flow can both be obstructed by gall stones, which can cause scarring and a build-up of toxins in the bloodstream.
The liver can also incur damage as a result of obesity and having too much iron in the blood.
3. What are the symptoms of liver disease?
The main symptoms of liver disease are jaundice – yellow discoloration of the skin – weakness and fatigue, loss of appetite leading to weight loss, nausea and vomiting, stool discoloration and a distended abdomen.
4. How can a liver detox help me lose weight?
A well functioning liver boosts metabolism, and better metabolism means less food will be stored as fat and more fat will be burned as energy. Also, by reducing toxins in the body, you reduce inflammation and "false fat" or excess water weight will disappear.
5. What other benefits come from a clean liver?
Having a cleaner liver will result in better digestion. With better digestion comes better health, as you will not be "what you eat" but "what you assimilate". Your body will also be better prepared to break down and remove potentially harmful toxins from the body. Lastly, you will have clearer skin as a result of a healthy, happy liver.
6. How will I feel during a liver detox?
Just a fair warning: as the body detoxifies you could experience a "healing crisis", which can result in flu-like symptoms such as headaches, joint and muscle pain, body aches, sore throat, sweating, chills and nausea. These generally last a few days at the most. They can be reduced by drinking lots of water and getting plenty of rest. Also, light exercise such as yoga, stretching and walking, as well as deep breathing, can help lessen the pain of uncomfortable side effects. As a precaution, be careful to limit the intake of detox herbs and supplements.
7. What should I eat during a liver detox?
An ideal diet would feature local and organic vegetables at the top of the list, including juices. Raw or lightly steamed vegetables should be the basis of a liver-detox diet. You can also include some free-range meats like fish, chicken and eggs. Add some good fats as well, such as avocados, coconut oil, olives, olive oil, hemp, soaked nuts and sprouted seeds.
Be sure to choose organic, low-fructose fruits like berries and kiwi fruit, and include some whole, non-gluten grains like brown rice and quinoa.
8. What should I avoid during a liver detox?
Take care to avoid processed foods, trans fats, sugar, alcohol, recreational drugs, red meat and processed flour products like bread and pasta.
9. What herbs and supplements help the detox?
Herbs such as milk thistle, artichoke, dandelion and burdock, and supplements of antioxidants like Vitamins A, C, E, Alpha Lipoic Acid, B vitamins, Methionine/S-adenosylmethionine (SAMe) and MSM will help support the body during a liver detox.
10. How often should/can you do a liver detox?
Our livers are under constant attack from toxins, so my belief is that you should do your best to eat clean regularly and take care to keep toxins at a minimum. Perhaps a few times a year, it would be smart to elect a stricter liver detox regiment, and throw in some supplements.

Craig Burton is a nutritional expert with more than 15 years of experience at the forefront of the health and well-being field. He offers a high-level of expertise in functional training and nutrition, focusing on detoxification, food intolerance and nutrient deficiency. For more information about Craig and his services, visit thevitruvianmethod.com
— Craig Burton
Keep in contact with The Thaiger by following our
Facebook page
.
Fish sauce excluded from Thailand's proposed tax on salty foods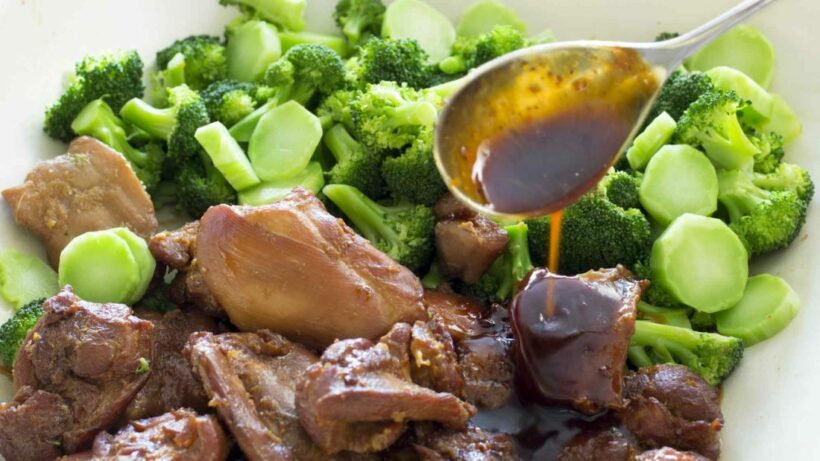 PHOTO: Cook's Illustrated
Thailand's Excise Department and Public Health Ministry is considering a levy on salty foods in an attempt to tackle the sodium-rich diets of Thai citizens, and the health consequences.
The director general of the Excise Department, Patchara Anuntasilpa says the tax would be calculated based on the amount of salt in a product, with the proposal being sent to Finance Minister Uttama Savanayana by year end.
Fish sauce is a liquid condiment made from fish or krill that have been coated in salt and fermented for up to two years.[1][2]:234 It is used as a staple seasoning in East Asian cuisine and Southeast Asian cuisine, particularly south east Asia and Taiwan. Following widespread recognition of its ability to impart a savoury umami flavor to dishes, it has been embraced globally by chefs and home cooks.
"If the tax is approved, we will allow entrepreneurs one or two years to reduce the salt content and launch a less-salty version of their product."
The World Health Organisation and the UN both recommend taxing foods with a high salt content, saying increased sodium intake leads to high blood pressure, cancer and kidney and heart disease.
The Nation reports however, that while the proposal is to levy the tax on frozen and canned foods, along with processed items such as instant noodles, seasoning such as fish sauce and snacks like potato chips would be excluded.
The Federation of Thai Industries has pledged to cooperate with the government's effort to improve the health of Thailand's citizens, but its head Wisit Limluecha says he is not in favour of taxing popular seasonings, snacks, frozen or instant foods.
"Research has found that these foods represent only 20% of what we eat each day, and everyone has different eating habits, so the better solution would be to advise consumers on how to eat healthily."
Wisit warns that the tax may damage the country's competitiveness in the food sector both overseas and in Thailand, where imported products are easily available. He also voices concern that small businesses will suffer if unable to afford ingredient and packaging changes.
SOURCE: The Nation
Keep in contact with The Thaiger by following our
Facebook page
.
500 people own 36% of equity in Thai companies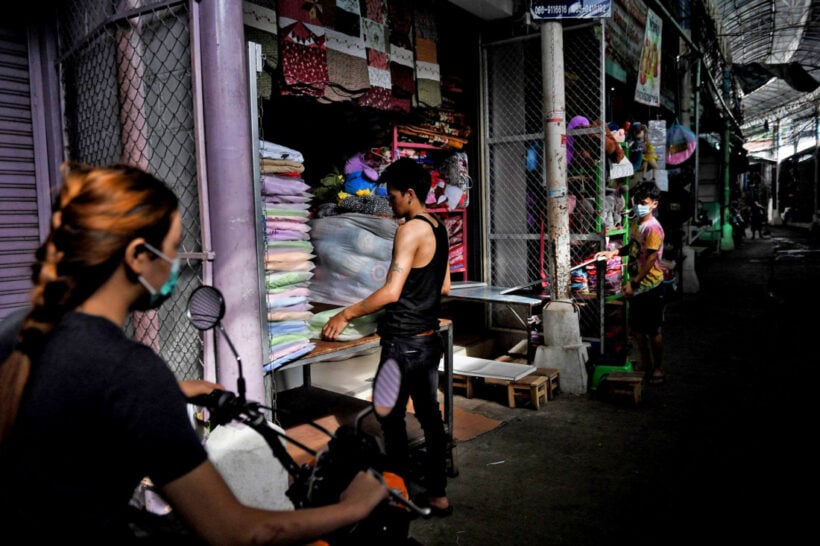 Roughly 36% of Thailand's corporate equity is held by just 500 people, highlighting wealth inequality in the Kingdom, according to a study released by the Bank of Thailand's research institute.
Each of these 500 amass some 3.1 billion baht (102 million USD) per year in company profits, according to the report from the Puey Ungphakorn Institute for Economic Research. In contrast, average yearly household income in Thailand is around 10,000 USD.
A report out this week from the Economic and Business Research Centre for Reform at Thailand's Rangsit University also pointed to divisive and polarised politics being another root cause of the economic divide.
Thailand's private sector is dominated by tycoons running sprawling conglomerates. According to the World Bank, the gap between the mega-wealthy and the rest of the Thai population of 69 million is among the many economic challenges for Thailand. According to Bloomberg, the perception of a divide, exacerbated by an economic slowdown, is a major political fault line.
"Magnates arise in Thailand from institutional factors that privilege certain businesses," said the executive director of PIER, author of the study.
The institute said Thailand needs to promote competitiveness to reduce profits from monopoly power and bolster entrepreneurship to create a more equitable distribution of corporate wealth.
The research is based on analysis of 2017 Commerce Ministry data on the 2.1 million shareholders in Thai firms, and was funded by the University of California San Diego.
SOURCE: Bangkok Post
Keep in contact with The Thaiger by following our
Facebook page
.
Thais go bananas over freak plants in pursuit of lottery numbers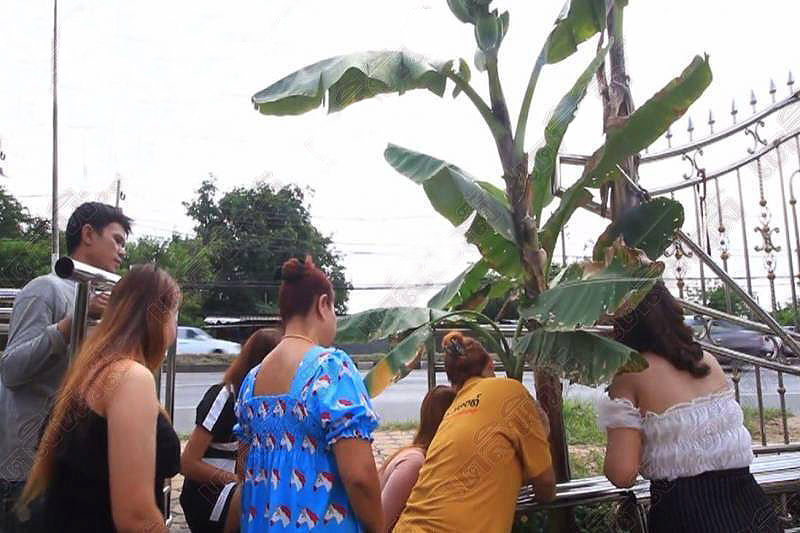 PHOTOS: Daily News
The answers are in the banana leaves.
Thai people LOVE playing the lottery (and gambling generally). In fact they're BANANAS about the twice-monthly lottery (it was drawn again today). Daily News has reported about two unusual banana trees growing in front of a shop in Klong 4 Pathum Thani, just north of Bangkok. The trees did not have blossom and on one plant two bananas were pointing skywards. On another there was a whole bunch pointing up into the sky.
There was a steady stream of the faithful lighting incense, praying and rubbing powder on the trees to get lottery numbers. One group thought '542' was the magic numbers and a path to riches (we're not sure how they came to this conclusion). 53 year old Surachai says the trees had been growing for a few months and that he'd never seen anything like it before.
An unnamed agricultural expert suggested that there was probably something wrong with the banana plants. Trees and malformed animals are a favourite source of inspiration to select numbers for the lottery, as are numbers of houses and vehicles involved in events where people experience "miracle" escapes from danger, or even bizarre accidents.
SOURCE: Daily News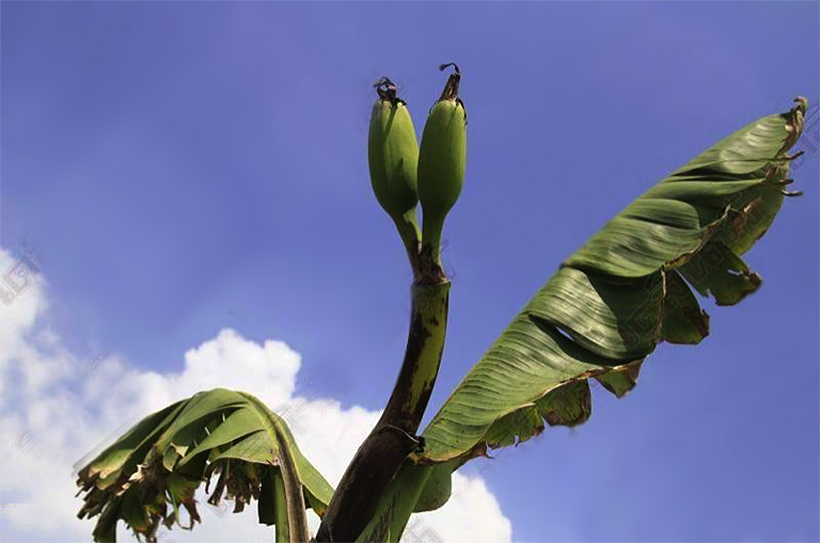 Keep in contact with The Thaiger by following our
Facebook page
.