Phuket Gardening – still waters run deep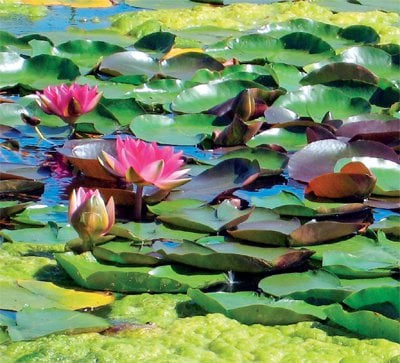 PHUKET: Asians prize water features in their gardens – from the humble pot in the front yard with its mandatory water lily and darting swordtail fish, to the blue fiberglass fish pond with a row of pebbles embedded in its rim.
If you're lucky, you may have a natural pond or klong (canal) within the bounds of your property. Unarguably, water adds another dimension to your garden, both as an eye-catching feature and because it allows the cultivation of plants that otherwise would not be possible.
The simplest version is a large ceramic pot, usually set on a matching ceramic pedestal.
Or you can use a terracotta pot, but it must be glazed. Natural terracotta is porous, so the water will seep out. Furthermore, natural terracotta is not healthy for fish. It used to be difficult to find pots without drainage holes but now manufacturers have wised-up to the demand for watertight versions.
A third alternative is perhaps the most attractive option: a do-it-yourself pond.
Select your location – next to a wall is good – and level a suitable-sized rectangular plot of ground. It can be a shallow trench, or at ground level.
Then, use large, flattish briquettes to create a supporting wall about twelve or fifteen inches high, add a light layer of sand to the bottom to ensure that there are no sharp protruding stones, and then line the entire construction, including the flat bricks, with a sheet of heavy-duty, black plastic. Place a final row of bricks on top of the plastic liner, to hold it in place, then trim off the surplus plastic.
Add a ceramic vase to the middle of your new feature. Some of them have a projecting metal nozzle which you can connect to a pump, preferably a submersible one, and – presto, you have a fountain with water cascading down the sides of the vase. The whole process is well illustrated in a CD entitled Bali Garden (price 89 baht) obtainable from bookshops such as Sengho in Phuket Town.
Having a small pump to oxygenate the water is especially desirable if you want small fish to keep the plants company. Submersible pumps are best, but there are cheaper alternatives. The hardiest fish are guppies and swordtails. There are many others, but these are good starters. They are pretty, lively and will certainly breed. Ensure you let everything in your new pond settle down for a few days before introducing them to their new home.
As for plants, the list is extensive. Everyone's favorite is the water lily (nymphea), now available in hybrids so exotic that they are not yet featured in books. At the recent Saphan Hin plant market in Phuket Town, there were huge double blooms on sale in deep Prussian blue, and some with golden centers that are absolutely gorgeous.
Nympheas are sold either in plastic pots which you can submerge straightaway in the water, or as trimmed roots. Whatever style you choose, ensure that the old leaves are removed, and if you buy a root remember to purchase a few bags of the special mud required for water lilies and lotuses.
Finally and most importantly, ensure that the crown of the root is visible above the surrounding mud. Otherwise, the lily will die from suffocation.
Some plants, such as elodea or Canadian pond weed barely feature as visible attractions but are excellent as oxygenators for fish, especially if you don't have a pump. Other water plants, such as the lotus, look superb in tall vases but are less suited to the average water feature.
Tip of the week

In a previous column I suggested that you suspend your potted orchid from a structure such as a trellis or tree. In garden centers, orchids are normally sold in porous plastic pots with wires for hanging. There are also wooden baskets.
I think the husk of a coconut, stapled together to form a natural bowl, is best, as it most closely simulates conditions in the wild. As an alternative, you can anchor your orchid vertically to the trunk of a tree – after the manner of a stag-horn fern. Loosely packed coir (coconut fiber) is normally used for potting, though you can use compost, or even charcoal.
Some varieties such as cattleya, dendrobium and oncidium only need water during their growing period; others such as cymbidium, vanda, and phalaenopsis should be kept slightly moist. Never water the leaves, and you should feed with a liquid orchid fertilizer as prescribed.
Phuket Gardening is Phuket Gazette columnist Patrick Campbell's feature of all things flora.
If you have a garden that you would like featured on this page, please email Patrick by clicking here.
Keep checking our online Phuket Lifestyle pages for regular gardening features and tips.
— Patrick Campbell
Thai Cabinet extends waiver of Visa On Arrival fees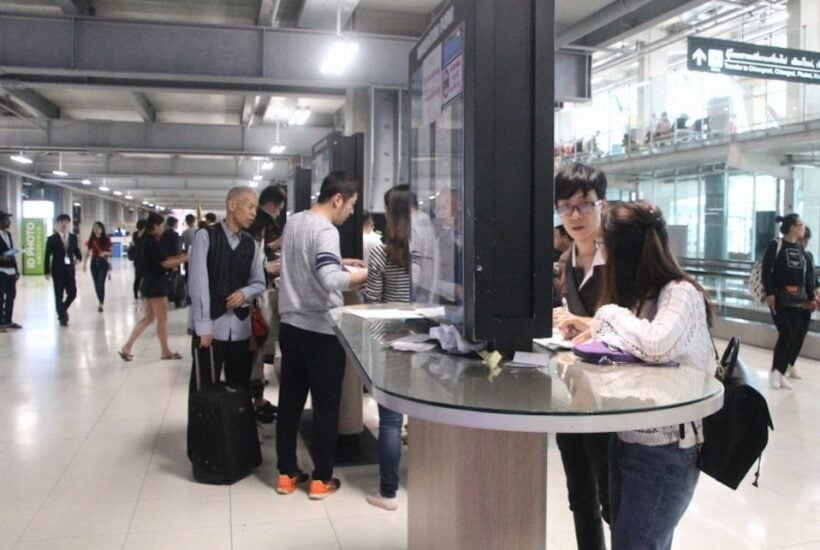 Thailand's Cabinet has extended the waiver of the fees for 'visa on arrival' for some foreign tourists to Thailand. The waiver of the 2,000 baht VOA fee will be extended to at least October 31.
The fee had previously been waived until January 14 this year in a bid to boost tourism. It was then extended until April 30 and has now been extended again. According to the Ministry of Sports and Tourism, waiving the VOA fee had helped support the increase of foreign visitor numbers.
Between November 15, 2018 to March 31, 2019, 3.58 million foreigners visited Thailand, an increase of 83% compared to the 1.6 million visitors during the same period in the previous year.
Meanwhile, waiving the VOA fee resulted in the government losing 2.95 billion baht in revenue but the extra tourists generated an estimated 105 billion baht in tourism revenue.
The Visa On Arrival waiver is available to tourists from 21 countries and regions, including China and India.
Bangkok home prices among the cheapest in the Key Global Cities report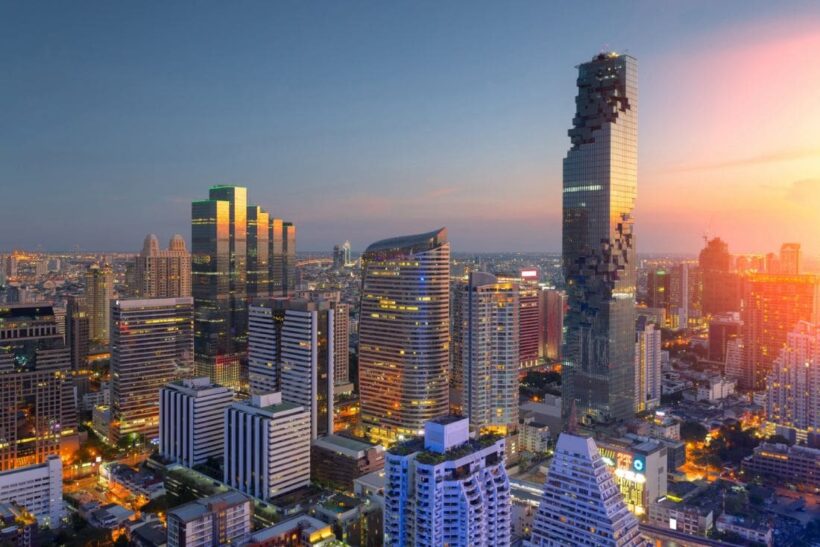 Hong Kong maintains its position as the world's most expensive residential city, while Bangkok ranks at #33 out of 35 global cities surveyed.
In the fifth annual Global Living Report, CBRE profiles the property markets across 35 key global cities. The results highlight that investments in urban areas such as transport infrastructure, connectivity, retail, cultural centres and housing are key drivers of economic growth.
"In the fifth edition of the 'Global Living' report, we have expanded the number of cities we examine from 29 to 35. They include the most exciting cities in the world, from emerging technology-driven powerhouses like Shenzhen and Bangkok through more traditional capital cities such as Rome and Lisbon, to rapidly evolving modern urban centres like Dubai and Johannesburg," according to Jennet Siebrits, Head of Residential Research at CBRE UK.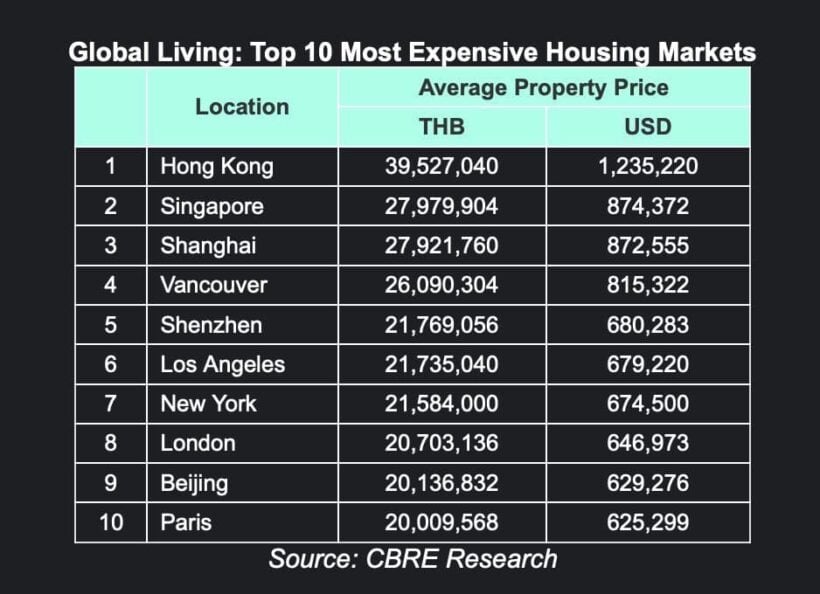 The top three most expensive places to buy a residential property are all in Asia. Hong Kong remains the city with the highest value residential real estate, with an average property costing 39.52 million baht (USD 1.235 million), Singapore in second place, averaging 27.97 million baht (USD 874,372), and Shanghai third at 27.92 million baht (USD 872,555).
Bangkok stands at #33 position with an average residential property price of 3.4 million baht (USD 106,383), followed by Ho Chi Min City at 3.29 million baht (USD 103,057) and Istanbul at the bottom with average prices of 3.11 million baht (USD 97,396) amongst the 35 surveyed world cities.
The biggest year-on-year growth was experienced in double-digits by Barcelona (16.9%), Dublin (11.6%), Shanghai (11.2%) and Madrid (10.2%). London remains one of the top ten performing global cities, with the average property price of 20.7 million baht (USD 646,973) although growth was down by 1.1%.
You can read the full report HERE.
Find the largest list of Bangkok city properties for sale HERE.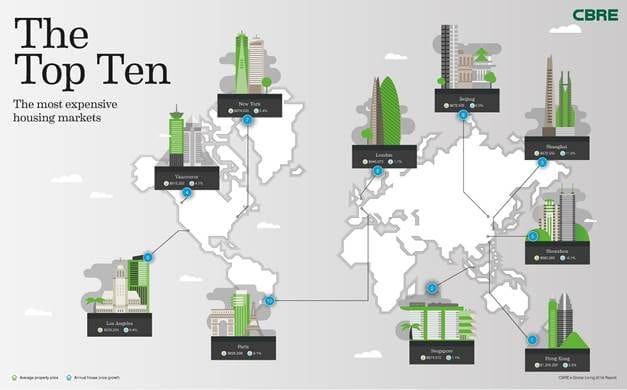 Top 10 ways to save water at home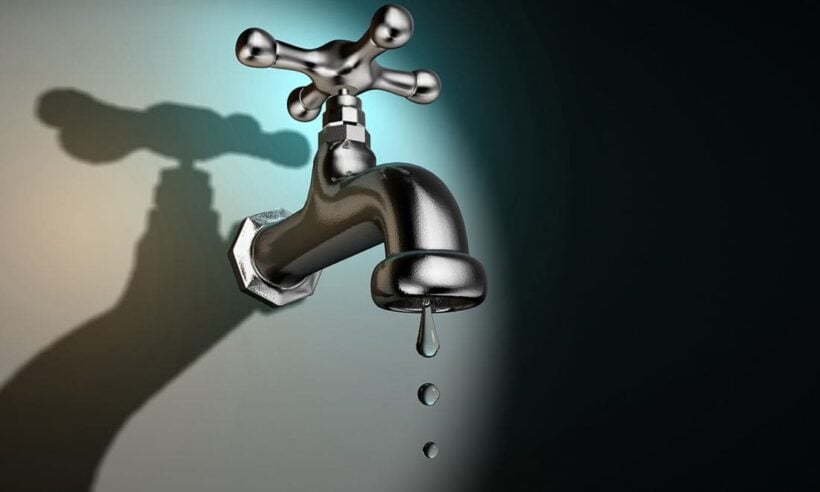 Hot weather and Thailand's boom-or-bust water issues (floods in wet season and water shortages in the hot season) are a part of our life. And it's predicted that there will be hotter hot seasons and wetter wet-seasons in the future. Even if we're not sure what the future brings we should all be conscious of our water usage, be more self-sufficient and empower ourselves to do something positive to protect Thailand's precious water reserves.
Here are a few ideas that may help you become more water-wise…
• Shower with a bucket. Don't let all that water pour down the drain and stick a bucket next to you whilst you shower. The plants will be grateful for an extra drink on hot days and save you using the hose sometimes. Whilst you're at it, cut your 5 minute shower down to three minutes. Really, you can sing somewhere else! And, really, do we absolutely have to have four showers a day? No. A fresh spray of the deodorant and a fresh shirt will be perfectly OK during water shortages. For couples, well, shower together!
• Leave the water running whilst brushing your teeth? Try turning it off until you want to rinse out your mouth. All that useable water flowing down the basic drain whilst you're brushing isn't making your teeth any whiter! Same when you're washing your hands or washing your hair. Turn off the tap whilst you're doing all the scrubbing. These little habits could end up saving tens of litres every time you do these common tasks.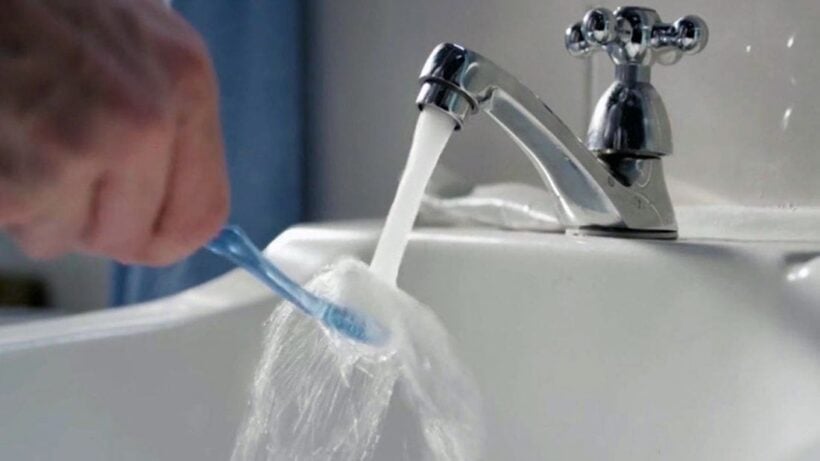 • Boiling pasta? Rice? Eggs? Once the left-over water has cooled use it to water your indoor or outdoor plants. Just make sure the water has cooled first!
• Washing the car at a car wash is more efficient than doing it yourself at home. Car wash businesses recycle a lot of their water. Even better, drive around with a dirty car now and then – it's not hurting you or the car and will save water by delaying your car wash.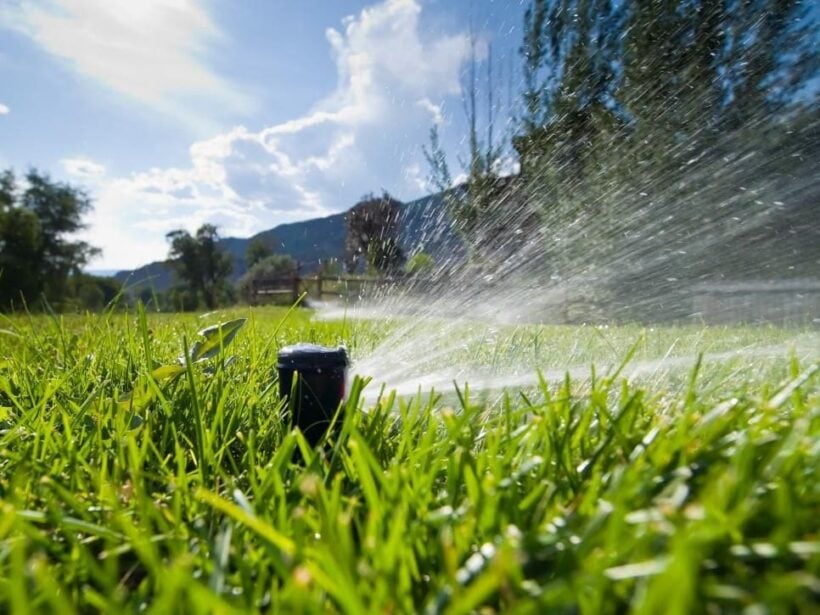 • Lawns use lots of water and daily watering during the hot season can soak up hundreds of litres of valuable. Letting your lawn go brown, be assured it will come back in the wet season. And long-term, landscape accordingly with water wise ground covers, succulents, and other plants that thrive in drought conditions. Lawns may be a luxury we can't afford in these water-conscious times.
• Only run the dishwasher when it's full. Even better wash the dishes by hand. Dishwashing machines are notable water wasters. Grab you partner or a friend and have a chat or a laugh for the five minutes it will take you to wash the dishes by hand. You could save up to 50-100 litres of water! And fill up the sink once and do all the washing together without leaving the water running all the time.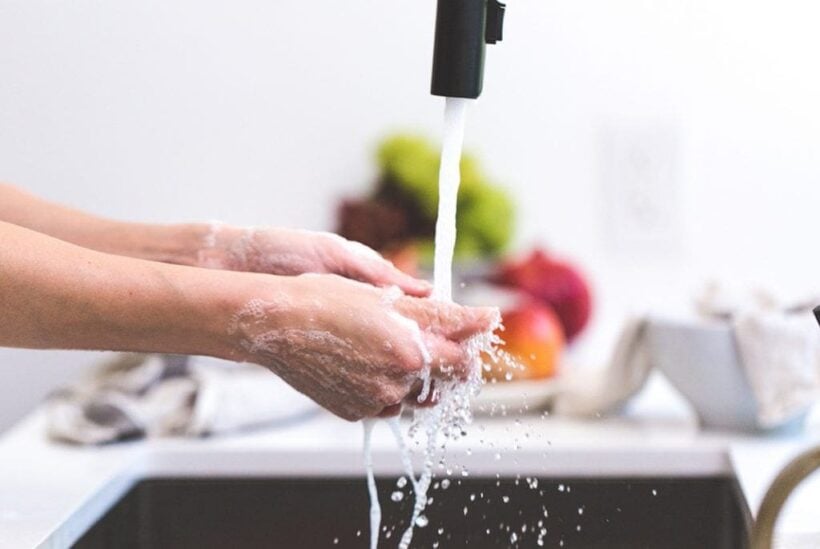 • Whilst it hasn't been a worry in the past, our useable potable water supplies around Thailand are becoming an issue that won't be fixed immediately. Consider installing a simple rain catchment system. They can be cheap or expensive and should be considered if you're building a new house as an integral part of the design. Your roof is an amazing water-catcher. Use it.
• Flush the toilet less often and with less water. Most modern toilets have a half-flush option and there are other tricks to reducing the re-fill in your toilet's cistern – putting a brick into your cistern is one way (gently!).
• Water the plants early in the morning. You'll need less water, since cooler morning temperatures mean less evaporation. It's not a great idea to water in the evenings, since this can promote mould growth in the humid Thai weather and hot evenings. And you really don't need to water the driveway. It's not growing. No one is going to walk past your house and compliment you on your sparkling clean drive-way.
• The dog WILL survive without being washed every day, or week. Indeed our dogs used to survive perfectly well without being washed at all. If the family pooch does need a wash try and use some of the water you saved from the bucket in the shower and be careful not to leave the hose on whilst rubbing in the shampoo. As for the cat, it is genetically programmed to clean itself better than you could ever hope to. Leave the cat alone – it DOES NOT need to be washed.