Phuket Gardening: They've got it made in the shade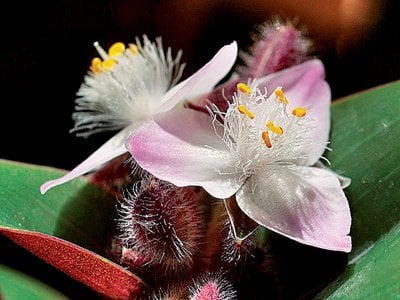 PHUKET: Planting some ground cover plants is a practical move that will add exceptional interest to your garden. For now, I'm going to pass on the most common ground cover plants in Thailand, such as the spider lily and the spiral ginger, both of which attain heights of over 50 centimeters and are practically employed in undercover environments all over Phuket.

Instead, I will describe those unobtrusive plants that hug the ground, and rarely trouble their loftier neighbors.

Ground cover plants are valued for several reasons. They look decorative; they provide a sort of natural mulch by aiding the retention of moisture; and, most importantly, they perform a valuable function in carpeting those bare and unsightly areas in shrubberies and borders. They can also be used in containers where their foliage provides an attractive contrast to the grander incumbents of pots such as Euphorbias or desert roses, shrubs which reach skywards, unimpeded.

Common throughout the tropics is Tradescantia spathacea, a member of the spiderwort family, and more familiarly known as 'Moses in a boat'. It has characteristically dense rosettes of lance-shaped leaves that are dark green and often glossy above, and purple underneath.

Though it hails from Mexico, this vigorous grower is available in garden centers everywhere in Phuket, usually potted in small plastic containers. The fleshy root system is shallow, and the plant can easily be propagated from cuttings, especially if you remove a small piece of root with the stem.

Because it's an understory plant from the tropical woodlands, it likes moisture and some shade, though the leaves may lose their purplish underside in very low light. This is hardly a problem in Phuket, but it's an issue sometimes when the spiderwort is grown as a house plant in temperate areas, as it often is.

Here in Phuket, it can be grown outdoors, singly or in clumps, and its neat habit makes it suitable as a border plant, or for edging pathways. By the way, it got its name because the small, white, three-petaled flowers appear between boat-shaped bracts in the axils of the leaves.

As with so many plants, hybrids are beginning to appear in garden centers in Phuket. Look out for a pretty, variegated cultivar with striped foliage in shades of yellow, pink or deep purple.

The purple heart, or Tradescantia pallida, is another much cultivated member of the family. Again, it may be a familiar houseplant to European and American readers. Its leaves are a similar lance shape, but are a striking shade of smoky purple. It has small pink flowers, but it's also grown for its foliage.

It is less durable than its relative, has brittle stems, and a trailing habit. The other small drawback is its attractiveness to slugs and snails – you may need to protect your new plants with slug bait.

As with 'Moses in a boat', it needs some sun to produce its most attractive hues. However, it's even easier to propagate from cuttings, so beg a few snapped off stems from a friend if you want to introduce it to your garden. Given the right conditions, it will spread quickly. Yours truly has many flourishing in pots alongside their bigger brethren.

A less widely known plant is Hemigraphis alternata which comes from Indonesia. Like the purple heart, it has a trailing habit and is often seen in hanging baskets. The oval leaves are metallic green on top and purple below.

Already, cultivars are appearing, one with turned down leaf edges (exotica), and another with long, notched foliage (repanda). To discover them though, may require some undercover detective work in local nurseries.

Gardening Tip of the week

EVERY Thai garden should have its share of orchids. They are the biggest and perhaps oldest single group of perennial herbs, and have arguably the widest range of forms and colors of any flowering plant.

Contrary to popular belief, orchids are relatively easy to cultivate. They have aerial roots and they are mainly epiphytic – their natural tendency is to anchor themselves to forks and crevices of tree limbs. Only a few terrestrial orchids grow in conventional soil, so, not surprisingly, they need relatively little water, and most thrive in filtered sunlight.

Of course there are variations. Orchids with thick, leathery leaves need more sunlight than those with long, thin foliage. The former retain moisture by means of a waxy cuticle which limits evaporation. In the garden, they are best grown in hanging baskets which offer some similarities to their natural conditions.

Phuket Gardening is Phuket Gazette columnist Patrick Campbell's feature of all things flora.

If you have a garden that you would like featured on this page, please email Patrick by clicking here.

Keep checking our online Phuket Lifestyle pages for regular gardening features and tips.
— Patrick Campbell
Thai Airways charges British passenger 80,000 baht for extra luggage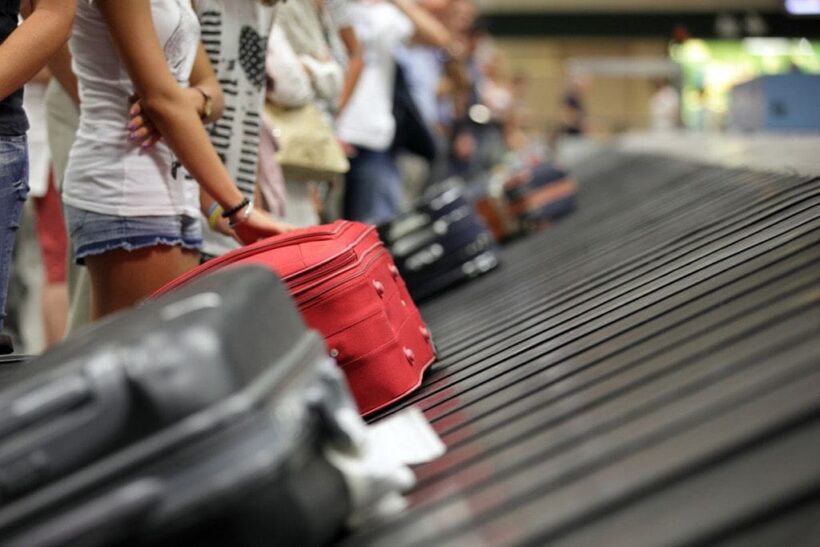 PHOTO: Thai Airways
A British expat has been charged a whopping 79,825.13 baht by Thai Airways for extra luggage on a flight to London from Bangkok.
The report was posted by Thai Visa.
The incident occurred when the man in question (who is not named) was on the Thai Airways website purchasing 20kg extra luggage each way, and was quoted 975.90 Thai baht, a reasonable price. But when the automatic receipt was generated and the man was shocked to find out that the transaction had been processed by Thai Airways in British pounds, not Thai Baht.
The cost of the original ticket was of 544 Pounds ( 22,234.08 baht) and now he had been charged 1,951.80 POUNDS (79,825.13 baht) for the luggage.
The 'victim' logged into his Barclays mobile banking App to find that the transaction was there and still pending. The situation was made worse when the man called customer service at Thai Airways, who he says 'did nothing to help him'.
On the phone with the airline, he says that they were 'absolutely awful', rude, dismissive, and even told him 'you have to pay'. When he asked the airline for a refund they weren't willing to acknowledge the problem or even investigate. He tried to explain to them that there must be a glitch in their system as the currency has changed without the price being adjusted.
With no help from Thai Airways it was the man's bank who were more rational and could see that this was a suspicious charge. Barclay's flagged the transaction as fraudulent, which triggered an instant insurance claim, and had the man refunded the full amount back to this account.
The insurance company will now pursue claims against Thai Airways to recover the amount.
"They've made it completely clear that they don't give a sh*t about their customers. 80,000 baht for one bag is just madness! A grain of common sense was all that was needed to resolve this amicably, but Thai Airways would rather steal from returning customers than help them. I will never use Thai Airways again, and I will warn everyone of their unethical practices and lack of integrity."
Over to you Thai Airways…
SOURCE: Thai Visa 
Thailand Tourism Festival 2019 showcasing Thailand to Thais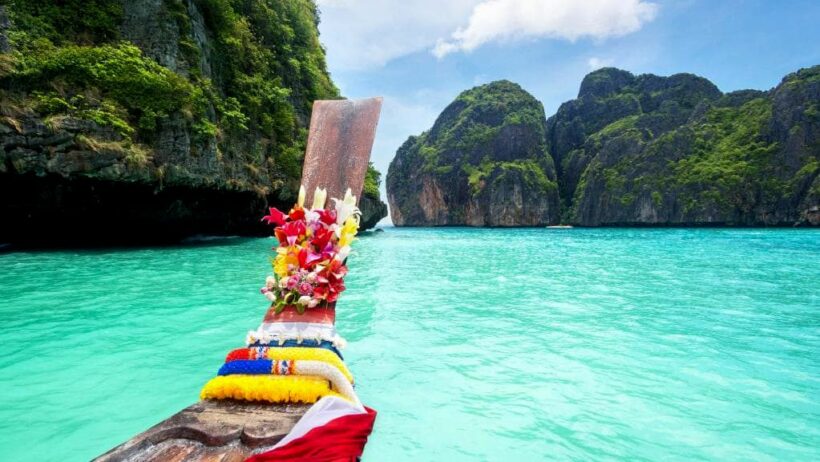 The Tourism Authority of Thailand will host the 39th edition of Thailand Tourism Festival at Bangkok's Lumpini Park from January 23-27. This year the festival features five 'tourism villages' representing different regions of Thailand plus two additional zones of activity.
Central Region Zone – presents the heritage of old Siam through a traditional Thai house and the former rural way of life back in the days through demonstrations, such as, traditional garland making.
Northern Zone – showcases the beautiful hand-woven cotton and silk textiles the region is famous for, presenting the intricate patterns. The zone reflects the artistic nature of the people of the North plus a range of contemporary arts inspired by the region.
Southern Zone – presenting new perspectives of the South that go beyond the beaches and islands including the secondary cities such as Surat Thani and Phatthalung, the hidden gems in major cities like Phuket's Peranakan and arts in the three southernmost provinces.
Northeastern (Isan) Zone – brings Thailand's more vibrant cuisine to life. Food is one major inspiration for travelling to this region, linking it with traditional festivals and cultural values while promoting its three main tourism clusters: North Isan, Central Isan and South Isan.
Eastern Zone – presenting new perspectives of the East under a 'more fun' concept through replicas of landmarks most synonymous with the region in combination with three dedicated corners for 3D photography backdrops reflecting the region's identity.
Perhaps most importantly, there is also a 'Reduce-Reuse-Recycle' waste initiative zone to help raise awareness and promote responsible and sustainable tourism through various activities, games and more.
And TAT Studio provides daily live broadcasts of the Thailand Tourism Festival2019 in all formats: news reports, special scoops, interviews plus activities and performances. It comprises a live digital TV studio, a 1672 traveller companion information centre, an 'Or Sor Tho' magazine section, and virtual reality games and lucky draws.
For more information, call the TAT contact centre on 1672.
'The Cave' due out mid year – First cave rescue film to reach cinemas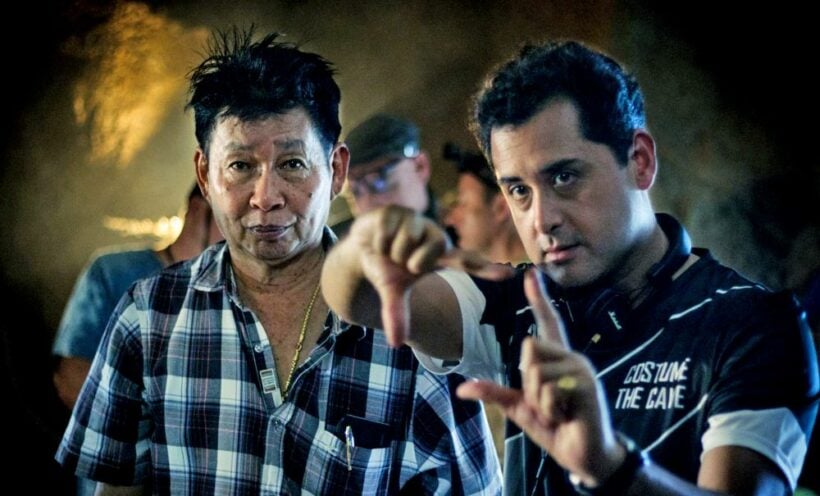 PHOTO: Thai-born director Tom Waller on location during the filming of "The Cave" in central Thailand – AFP
A Thai-born director, Tom Waller,  who reportedly took only a few weeks to shoot the first film about the dramatic Tham Luang cave rescue of the Mu Pa football team in Chiang Rai's Mae Sai district, says his focus was on authenticity and the mission's "unsung" heroes.
AFP reports that book publishers and Hollywood studios are still  jostling to make their versions of the saga that unfolded in the middle of last year.
Tom Waller says "The Cave", which is aiming for Thai release for the July anniversary of the operation, will be a "genuine" retelling of the gripping mission to extract the 12 boys and their coach from the waterlogged Tham Luang cave.
Its cast features more than a dozen of the real-life rescue heroes as well as extras such as the cooks who provided food round-the-clock food as officials and the world's media massed at the cave entrance.
The Mu Pa "Wild Boars" spent more than a fortnight trapped in the dark before divers rescued them in an mission of unprecedented complexity — diving the boys out through twisting passageways while they were heavily sedated.
Waller, a Thai citizen with an Irish father and whose work includes "The Last Executioner", said he did not immediately think he would take on the project despite its real-life dramatic arc.
Read the rest of the article HERE.