Phuket Fashion: Distress that dress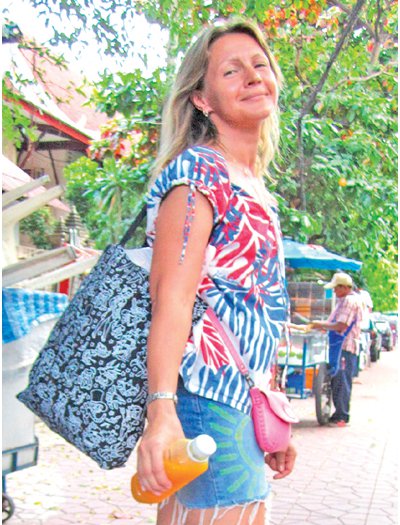 PHUKET: When most of us think about good fashion one word comes to mind: quality. Well-made, classic pieces will always stay in our wardrobes longer, withstanding the test of time. But when it comes to some fashion trends, the emphasis away from impeccable craftsmanship might surprise you.
Distressed clothing is nothing new; we've all had our share of ripped jeans, and who doesn't love a vintage worn leather bag? However, what we've started to see is the spread of this look to items that are usually loyal to perfection. Party and sun dresses, along with evening tops, are now being seen with frayed edges, random embellishments and decorative hand stitching. It's becoming harder to tell whether something is brand new or a decade in the making.
The distressed trend has come a long way from college students all wearing the same commercially driven, worn-in shirt with a huge brand logo splattered across it. Instead, these typically tailored pieces have taken on a couture life of their own and the result is a detailed one-of-a-kind piece. The look is handmade and purposefully spontaneous, suggesting an array of experiences the wearer doesn't actually have to go through. It's as if the garment has traveled with them through time, collecting adornments and character, undergoing countless mendings to become a patchwork favorite with a personality all its own.
Unlikely patterns are haphazardly stitched together in body-conscious designs to create an organic sense of laissez faire. The buttons don't match and aren't even spaced correctly, implying that the wearer is easy going and unconcerned with boundaries. These bohemian-inspired items mix and match patterns and bold colors. They do pair amazingly well with fringe and thrive off layers. There is a sense of inspiration from the swinging sixties that comes through the bold geometrical patterns, and the remnants of a forgotten flower child seem to lie just underneath the peasant-like embellishments.
Some Phuket fashionistas will go all out for this look and pull it off effortlessly. Be warned that we can't all be so lucky and small steps will ensure that this trend works for you, not against you. One or two subtle pieces is enough to embrace the details.
If you're the DIY type, create your own look with garments you're tired of. A few clusters of buttons here, some random contrasting stitches there and voila! a custom embellished piece. If the unlikely patterns of this look are more your style, go for bold layers balanced with minimalist accessories. Flirt y and fun, this trend can help you relax and takes the edge off your usually structured life.
— Abby McMillan
Keep in contact with The Thaiger by following our
Facebook page
.
Out of 37 countries, Thailand has the worst pension system, says Bloomberg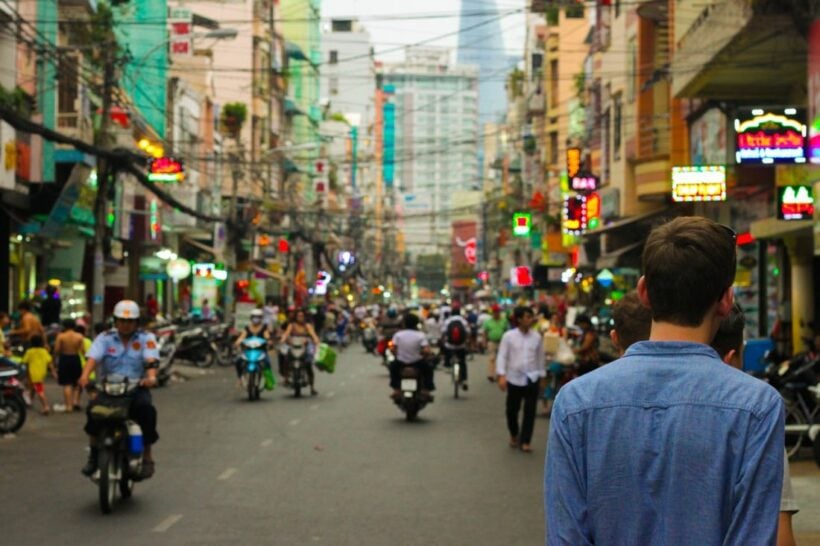 Thai Residents reports that on Sunday, Bloomberg published an article on the world's best pension systems, using information gathered from the 2019 Melbourne Mercer Global Pensions Index.
The survey looked at the pension systems of 37 countries with metrics including employee rights, savings, the number of homeowners, growth of assets, and growth of the economy. The purpose of the analysis was to determine what was needed to improve state pension systems and to gauge the level of confidence citizens had in their state pension system.
The Netherlands and Denmark were found to have the world's best state pensions, with Australia, Finland, Sweden, Norway, Singapore, New Zealand, Canada, and Chile next. Out of all 37 countries, Thailand finished last, with what the report described as an extremely ineffective and ambiguous system.
"Thailand was in the bottom slot and should introduce a minimum level of mandatory retirement savings and increase support for the poorest."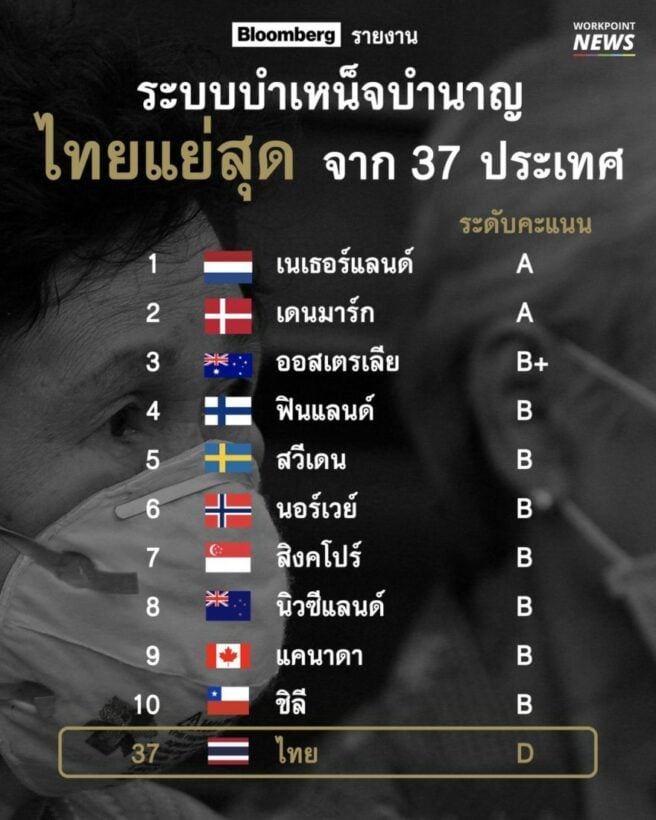 Photo: WorkpointNews
Thai Residents states that only those employed within the government system in Thailand are eligible for a pension based on salary. For most Thai citizens, pension amounts vary from 600 baht to 1,000 baht a month, depending on the recipient's age.
A report carried out by The Securities and Exchange Commission (SEC) advises Thai citizens to have at least 4 million baht saved by the time they retire, but Thai Residents reports that 60% of Thai retirees have less than 1 million baht in savings, with one in three citizens who have reached retirement age are forced to continue working in order to survive.
SOURCE: thairesidents.com
Keep in contact with The Thaiger by following our
Facebook page
.
Tax on salt content being considered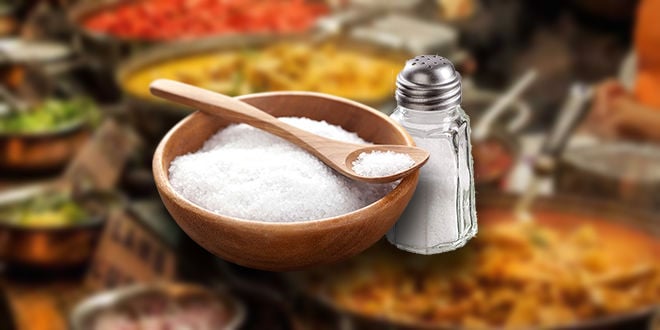 The Excise Department is considering imposing a tax on the salt content of food to encourage food producers to reduce the sodium content of snacks, instant noodles and seasoning cubes.
The director of the Office of Tax Planning said that the department is discussing a limit on the amount of sodium food can contain, in line with the standard set by the World Health Organization (WHO), which is 2,000 milligrams of salt per day.
In reality, Thai people consume an average of 1,000 milligrams per meal, making their daily intake well above WHO guidelines, according to the director.
He said any tax imposed would be at a level which would encourage food producers to reduce the sodium in their processed food without being punitive, adding that the proposal isn't intended to generate more tax revenue, but to help protect the health of consumers. Excessive sodium in the diet can lead to high blood pressure and kidney disease.
Fish sauce, soy sauce and salt would not be taxed.
SOURCE: thaipbsworld.com
Keep in contact with The Thaiger by following our
Facebook page
.
Water shortage warnings in 22 provinces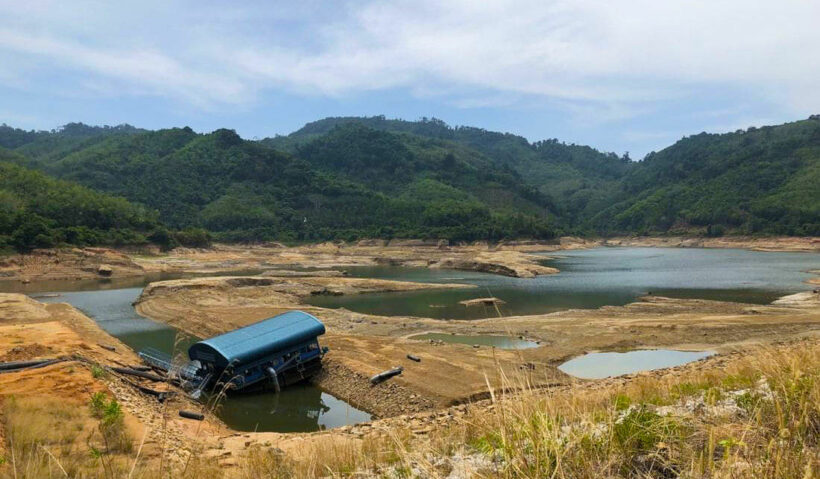 People living in 22 Thai provinces are being warned to prepare for shortages of drinking water during the upcoming dry season, due to start on November 1st.
The warning was issued by the National Water Resources Office, citing low levels in reservoirs, which are the main sources for tap water production waterworks in 22 provinces.
Areas at risk identified by the office are in northern, north-eastern, eastern and southern provinces.
Measures have been adopted by agencies charged with dealing with water shortages. including dredging water channels to allow greater volumes of water to flow into reservoirs, drilling underground wells, enlarging storage ponds and the purchase of water to supply to those in urgent need.
The Royal Irrigation Department has announced that people should use water sparingly.
There are currently about 6 billion cubic metres of usable water in reservoirs in the affected provinces, with 5 billion cubic metres reserved for consumption and ecological preservation, leaving only 1 billion cubic metres for use in agriculture.
This means farmers in the Chao Phraya river basin may not be able to grow a second crop of rice this year.
SOURCE: thaipbsworld.com
Keep in contact with The Thaiger by following our
Facebook page
.