Phuket Books: Fair game in the Windy City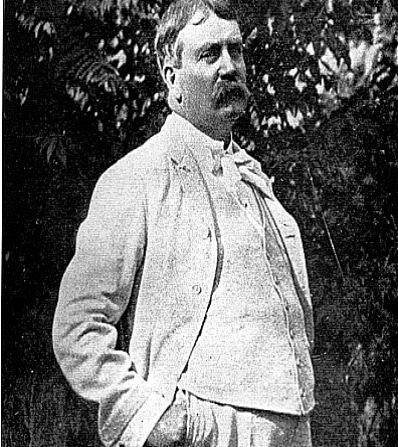 PHUKET: Thomas Pynchon's epic 1000-page novel Against the Day opens with a boy's adventure tale: the arrival of the Chums of Chance aboard their airship at the Chicago World's Fair of 1893. In The Devil in the White City (Vintage Books, New York, 2004, 447pp), Erik Larson describes just such a dirigible arriving at the Fair at the climax of its July 4 celebration. The message in both books is the same: the 1893 Chicago World's Fair is the harbinger of all the technological American marvels of the 20th century – for good or for evil.
For good, we have the superhuman exertions of architect Daniel Burnham and his team of a dozen other eminent architects in putting together the huge exhibition buildings and landscaping marvels that dwarfed the Paris World Fair of 1890. In lieu of the Eiffel Tower, there was the majestic Ferris Wheel that lofted 2,000 passengers at a time for a view of Lake Michigan and the whole of Chicago. The new American city was announcing its arrival in place of the capitals of the Old World.
The Fair was the White City, ablaze with the new electric lighting, free of urban crime and filth. "The fair taught men and women steeped only in the necessary to see that cities did not have to be dark, soiled and unsafe bastions of the strictly pragmatic," the author writes. "They could also be beautiful."
For the evil in the White City, we have the sordid example of the serial killer Dr H.H. Holmes who constructed a square block of hotels, shops and restaurants to cater to the influx of visitors to the fair. A handsome blue-eyed con man, he charmed dozens of women and children, only to suffocate and incinerate them, keeping some of their skeletons for sale to medical schools. Yet to appearances, he was the most pleasant of men. In the terms of the day, he was a "moral imbecile".
Frank Geyer, the lawman who finally brought Holmes to justice, offers this chilling, thumbnail portrait: "Holmes is greatly given to lying with a sort of florid ornamentation and all his stories are decorated with flamboyant draperies . . . In talking he has the appearance of candor, becomes pathetic at times when pathos will serve him best, uttering his words with a quaver in his voice, often accompanied by moistened eyes, then turning quickly with a determined and forceful method of speech, as if indignation or resolution has sprung out of tender memories that had touched his heart."
These two tales of Burnham and Holmes, Larson tells on parallel tracks: one of pride and progress, one of eternal evil. Together they make for a powerful story, worthy of the book's subtitle: "Murder, Magic, and Madness at the Fair that Changed America".
The book is nothing less than a vivid visitor's guide to a fair that lasted six months and served notice that a new power had arrived on the world stage. In the fairways, Egyptian belly dancers mingled with Arab, Asian and African villagers.
"Indians who had once used hatchets to bare the skulls of white men drifted over from Buffalo Bill's compound, as did Annie Oakley and assorted Cossacks, Hussars, Lancers and members of the US Sixth Cavalry . . . Chief Standing Bear rode the Ferris Wheel in full ceremonial headdress with his two hundred feathers unruffled. Other Indians rode the enameled wooden horses of the Midway carousel. There were Paderewski, Houdini, Tesla, Edison, Joplin, Darrow, a Princeton professor named Woodrow Wilson, and a sweet old lady in black summer silk, flowered with forget-me-knots named Susan B. Anthony."
Not to mention Teddy Roosevelt, Diamond Jim Brady, Lillian Russell and a blind teenager named Helen Keller who gave the inventor of the Braille typewriter a big hug. Mark Twain came to Chicago, but fell ill and spent 11 days in a hotel room without seeing the fair. "Of all people," comments the author.
Unnoticed among the millions of visitors and a workforce of thousands was "a carpenter and furniture-maker named Elias Disney, who in coming years would tell many stories about the construction of this magical realm beside the lake. His son Walt would take note."
The book is available online or by ordering through all good bookshops in Phuket.
— James Eckardt
5,000 Buriram citizens register for medical marijuana possession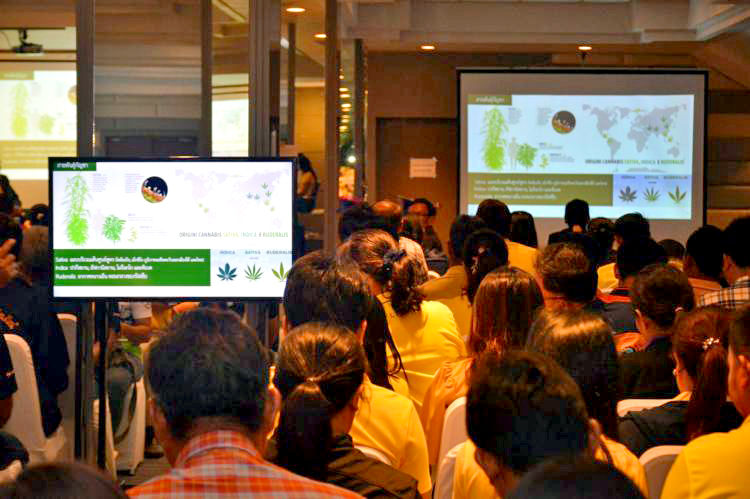 by Tanakorn Sangiam
The 90 day registration period for persons in possession of marijuana, without facing prosecution, end this Tuesday, May 21. 5,000+ persons in Buriram, north-east Thailand, have already registered their possession during this period. A community seminar on marijuana planting and management also took place yesterday to prepare Buriram province as a key manufacturer of medical marijuana.
About 250 people comprising of public health officials, agricultural officials, and community enterprises today joined a seminar on marijuana planting and management for medical usage. The seminar was aimed for participants to further distribute the knowledge on systematic medical marijuana planting and manufacturing management to help promote income distribution in local communities, specifically some 3,000 community enterprises in 23 districts in Buriram province.
These community enterprises will then be evaluated for their preparedness, and will be determined by the Food and Drugs Administration whether Buriram province is ready to become a key medical marijuana manufacturer of the country.
Talking about the end of the moratorium for persons in possession of marijuana, Buriram Provincial Public Health Official Withit Saruesadeechaikul said some 5,000 persons had so far registered as possessors – 2,000 villagers in the Buriram province and 20% of registered possessors being cancer patients.
SOURCE: National News Bureau of Thailand
Twitter and Facebook work to block anti-vax misinformation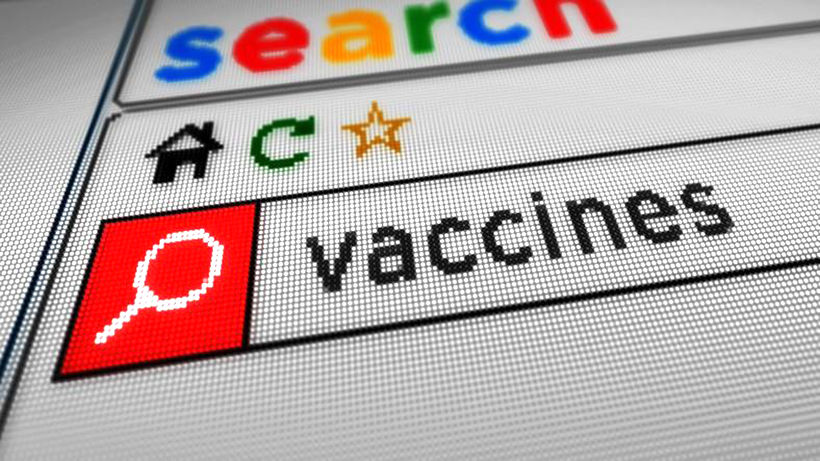 If you search for the word 'vaccines' in Twitter, the first thing you see from today is a post from the US Department of Health and Human Services pointing you to reliable health information instead of misinformation from the anti-vax adherents.
Twitter says it now has a new tool in 'search' prompting users to head to vaccines.org, which is run by informed officials and health professionals. Social media companies like Facebook and Twitter are facing intense pressure from lawmakers to remove anti-vaccination propaganda from their platforms. The push-back is coming from officials and netizens.
The tool shows up on Android, iOS, Twitter's mobile site, and on the newly designed desktop site in the US, Canada, the United Kingdom, Brazil, and Korea – more countries soon.
Twitter has used a similar tool that prompts users who search for terms related to suicide to contact a hotline for help. According to the blog post, Twitter intends to extend this tool to other health-related search terms in the future.
Last week, it was announced that Instagram would hide search results for anti-vax hashtags on its platform, effectively blocking any associated content. Two months ago Facebook announced it would also work to curb vaccine misinformation.
Thai Airways' profits dive 83% year-on-year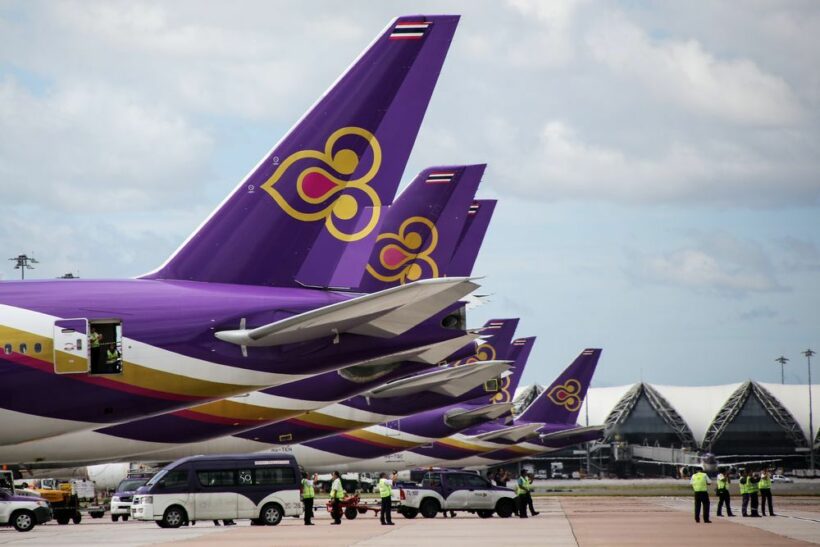 Thai Airways has had an 83% dive in profits for the first quarter of 2019. The Q1 balance sheet came out yesterday.
The airline's management is blaming the high baht, the ongoing US-China trade wars and the closure of Pakastani airspace (forcing rerouting of its Eurpean flights), for the drop.
• Net profit of 456 million baht, down from a 2.7 billion baht profit in the first three months of last year
• Revenue of 49.7 billion baht, down 6.9% on the same period last year
The Thai Airways President Sumeth Damrongchaitham is laying the blame at the strong appreciation of the baht against major currencies saying it makes it impossible for the airline to raise air ticket prices.
Quoted in the Bangkok Post, he said… "Although the baht's appreciation helped lower some expenses, including loan payments and lease payments for aircraft and engines, this benefit remains minimal."
He also cited the ongoing trade spat between the US and China taking a toll on the airline's cargo business, which saw earnings drop 12.9%.
In February, following Pakistani border stoushes with India, Thai Airways aircraft needed to make detours for their European traffic, which pushed up fuel costs, according to Mr Sumeth.
The airline plans to sell products on its website and mobile app in September to increase revenue.