People
Profile: Achirawit Churmung – Seeing beauty in black and white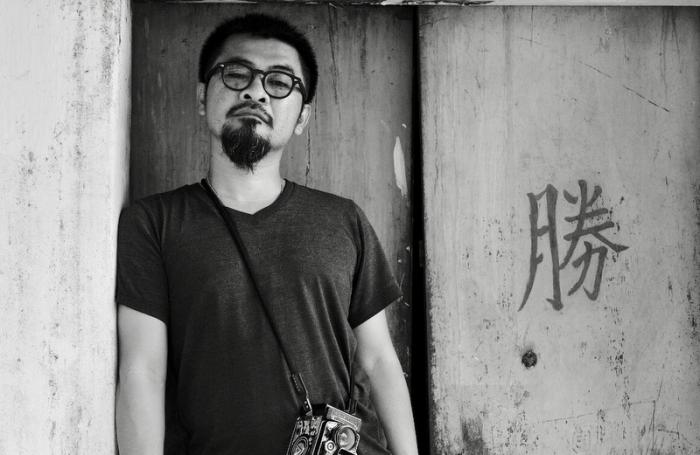 PHUKET: Achirawit Churmung is currently working as a professional photographer as well as a university lecturer teaching photography courses at Prince of Songkla University and Phuket Rajabhat University.
He is also one of the organizers of 'The Quiet Beauty', a photography exhibition being held in Phuket till the end of this month, featuring more than 70 black and white photographs developed using a technique known as 'sliver gelatin printing' in a dark room.
We rarely see this technique employed in the age of digital photography, but Mr Achirawit has been doing it nearly his entire life, saying that it is a passion of his.
Mr Achirawit, originally from Kanchanaburi, graduated from Rangsit University in Bangkok with a Bachelor's Degree of Art, with a specialization in photography, in 1997. Since then, he has been involved in photography in every role he has held, giving him more than 20 years of experience in the field.
"In the past, photography was a special career. If you hadn't learned it professionally, you couldn't do it. Every shot using film requires skill, technique, and a lot of practice, as you could not see the end result right there on the spot," says Mr Achirawit.
"But now, everyone can be a photographer without having to study at school – all you need to have is a smart phone. I consider this era as the biggest turning point as well as the most challenging period in photography," he added.
However, real professionals always find a way to survive, he says.
"Those who have been studying and training in the field understand more about the usage of photographs," says Mr Achirawit.
"For example, let's take a photo shoot for an advertisement. I agree that an amateur can take beautiful pictures, but the feeling and meaning behind these photos goes beyond that. A professional knows how to make the end result more interesting, rather than just beautiful," he explained.
"Let's say the advertisement was for coffee – the picture shouldn't just be 'beautiful'. Instead, the photographer's job is to make it look delicious, smooth and drinkable. There is a difference between the two.
Another example is steak. A real professional will know how to use the light when taking the picture. If you use too much light, it might look nice, but not realistic, since people normally eat steak for dinner, not breakfast. So in this situation you have to use warm evening light to make it look more realistic and luxurious. Different kinds of projects require different locations, lighting and context," he added.
Mr Achirawit says that one of the problems that professionals face is that the market has been 'spoilt' by those who don't understand the difference in quality and only opt for lower prices.
"I want to advise the younger generation of photographers that they must not only have the required skills, but also a good work ethic, including punctuality, morality and loyalty to their customers. These days, people steal each other's photographs without giving them appropriate credit. This is not a good practice and I strongly discourage it."
— Kongleaphy Keam