Thai Life
Lose weight by keeping hormones happy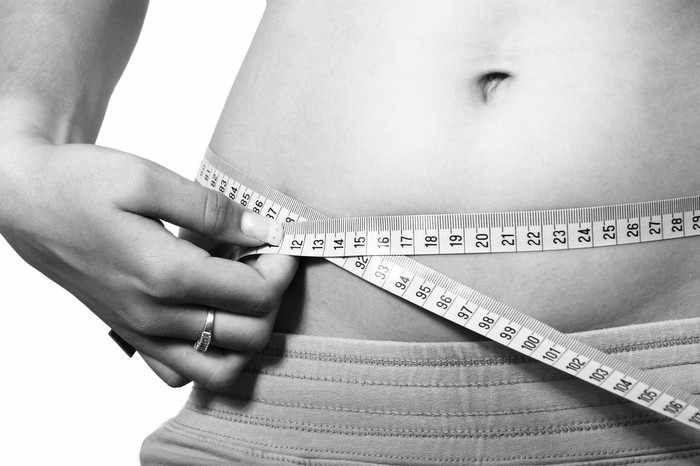 PHUKET: I was relaxing in a sauna recently and happened to overhear a conversation going on between two people behind me. A woman was talking about her new calorie-controlled diet. She started describing her great-tasting breakfast of natural, whole grain muesli, yogurt and sliced banana with a little bit of cinnamon on top.
After a while, though, she started to sound disappointed. She concluded her diet debrief with, "But it's been over three weeks and I still haven't lost any weight. Maybe I just need to do more running."
So, what is this woman doing wrong? Muesli is healthy, right? So say the Swiss, at least.
What could be the real reason behind her struggle to shed a few pounds? Was it really because she wasn't engaging in enough sports activities?
Probably not. My guess is that she is coming off of a high-carb diet. Perhaps she was eating bread and marmalade for breakfast and then pasta, or other starchy carbs, for lunch and dinner.
This government-recommended diet (the food pyramid) can affect your hormones. Switching from one carb to another, as she most likely did, will not yield results, even if done in tandem with calorie reduction.
If I had been her sounding board that day, I would have told her to start by reducing her overall carbohydrate intake by 30-40 per cent. Then, I would recommend starting the day with more protein and fat. So, instead of muesli, go for an omelet with vegetables or a protein shake, and maybe some yogurt with sliced almonds and berries.
This will bring her one step closer to successful weight loss and balanced hormones.
Glucagon and insulin are two hormones that work in opposition to keep blood-sugar levels in balance. Insulin is secreted when you have high blood-sugar levels and transports glucose (or sugar) to the muscles, liver or fat cells. Too much insulin from carb-heavy meals can lead to excess fat storage.
Glucagon, on the other hand, activates the enzyme lipase which breaks down fat into fatty acids and glycerol. These are then released into the bloodstream and sent to the liver to be broken down into energy. Activating your glucagon often is key for eliminating fat.
I believe fat loss is a side effect of achieving optimal health, especially in regards to hormones. Balancing your hormones, which you can do with a healthy diet, is a good place to start when working toward weight-loss and a healthy body.

Step 1: Recognize what is important
Research shows insulin and cortisol imbalances lead to gaining fat around the waist – the dangerous fat. My advice is to stop using scales and take a waist measurement instead. Do this by using a roll of tailor's tape to measure your waist. Ensure the tape is level and stand tall, but relaxed – no sucking in or pushing out. Repeat three times and check that your results are always within 1 centimeter to ensure accuracy.
Step 2: Gain diet awareness
Start recording your current diet – these are the eating habits that got you where you are today. Look at your current calorie intake, macronutrient percentages (protein, carbohydrate and fat), sugar amounts and the types of foods you eat. Record as you move forward and alter your diet according to results.
Step 3: Make changes
First, reduce consumption of processed, fried and high-sugar foods. Try to eliminate highly inflammatory foods such as wheat; rice is a much better option, and just so happens to be very easy to find here. Next, eat your vegetables. Also, if you eat out a lot here – as most people do – ask the cook not to add sugar. If you find that MSG affects you, tell them to leave it out.
Another strategy I recommend is to reduce macronutrient intake to about 30-40 per cent per day. Most people's intake is about 60 per cent per day, which is too much. Try to replace bad fats with good fats like avocado, coconut oil, nuts, seeds, eggs and fish. Also, try to keep your sugar intake below 30 grams per day from all sources – this includes fruits!
These few, simple changes often result in a natural 10-20 per cent reduction in daily calorie intake.
Finally, slow down. It will benefit you more in the long run if you sit down for your meal and pay attention to how much you need to feel satisfied.
Craig Burton is a nutritional expert with more than 15 years of experience at the forefront of the health and well-being field. He offers a high-level of expertise in functional training and nutrition, focusing on detoxification, food intolerance and nutrient deficiency. For more information about Craig and his services, visit thevitruvianmethod.com
— Craig Burton


Join the conversation and have your say on Thailand news published on The Thaiger.
Thaiger Talk is our new Thaiger Community where you can join the discussion on everything happening in Thailand right now.
Please note that articles are not posted to the forum instantly and can take up to 20 min before being visible. Click for more information and the Thaiger Talk Guidelines.